The prestigious
Landezine International Landscape Award 2021
awarded the Products Award to the Belgian Domani for their Havana terracotta planters. The jury praised the combination of traditional craftsmanship with a contemporary look.
Domani's High-quality Collection Both Artisanal and Contemporary
Domani
 designs and manufactures high-quality pottery since 1992 that consistently reflects the passion and expertise of its craftsmen. Each terracotta pot is made by hand, each texture and finish is applied by hand. The designs are done in Antwerp, the production is done in their own factory in the historic Hungarian city of Pécs. A gently curved palm. A resolute stroke of an index finger. Or a forceful blow of a knuckle or mallet. A Domani piece, whether in clay, zinc, or Corten steel, bears witness of its creator. It remembers every touch and carries a memory forever etched in its permanent shell. It displays traces – of mankind and of the elements.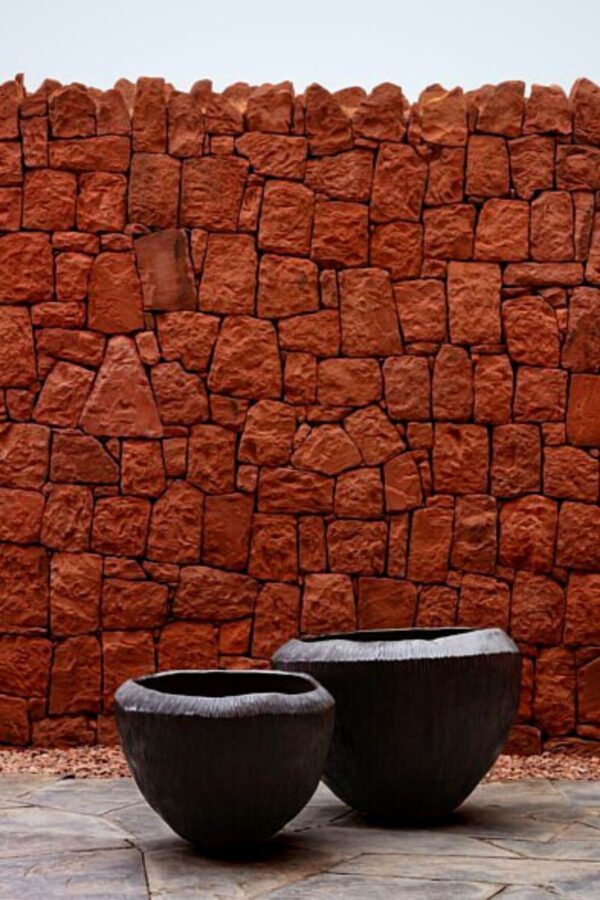 Domani Introducing Havana on 13 August Last Year
We are delighted to announce the release of Havana, a new line of terracotta pots for indoor and outdoor use designed by the Dutch artist Paul Odekerken. Taking design cues from the Cuban capital's uniquely colored facades and elegantly patinated architecture, the Havana collection comes in five rich hues and features a subtle dégradé effect. With a cylindrical form that slants ever so slightly inwards, the Havana planter rests lightly on a gracefully rounded base, offering the illusion of rising naturally from the surface it sits on. The Havana collection comes in the colors Ice, Plum, Petrol, Swamp, and Lavender, and is available in diameters of 50, 55, 70, and 80 cm.
Success With this Line
Domani is very happy with this price
"Domani gives an age-old art a significant place in the future. Just as our name implies."