Alstroemeria, also known as the Inca lily, is a popular flower that has captivated the hearts of many for centuries. With their striking colors, intricate patterns, and long-lasting blooms, it's no wonder why they have become a beloved flower in the world of floristry. Time to further explore the beauty of alstroemeria and why they are so loved by so many, plus the best tips and tricks by Chrysal to have the most astounding 'alstros' at home.
Alstroemeria Love - Why They Captivate So Many With Their Endless Beauty
Alstroemeria flowers come in many colors, including white, yellow, orange, pink, red, and purple. Each bloom is unique in its own way, with a delicate blend of shades and patterns that make it stand out from other flowers.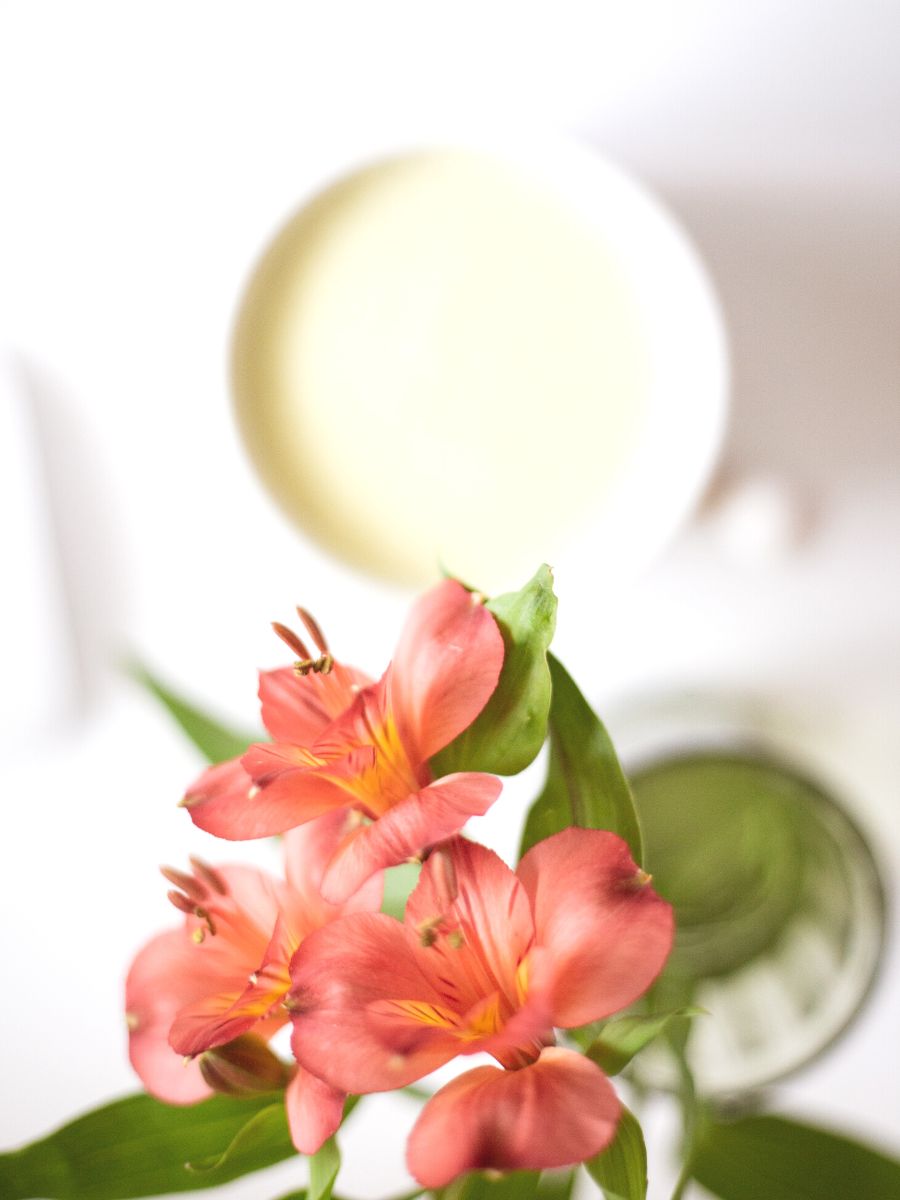 The most common pattern found on alstroemeria flowers is a mix of two or more colors on each petal, often with speckles or stripes running down the center. This unique pattern gives the flowers an almost painterly quality, making them perfect for arrangements that require a bit of artistic flair. No wonder they are so popular and so many flower lovers actually adore them!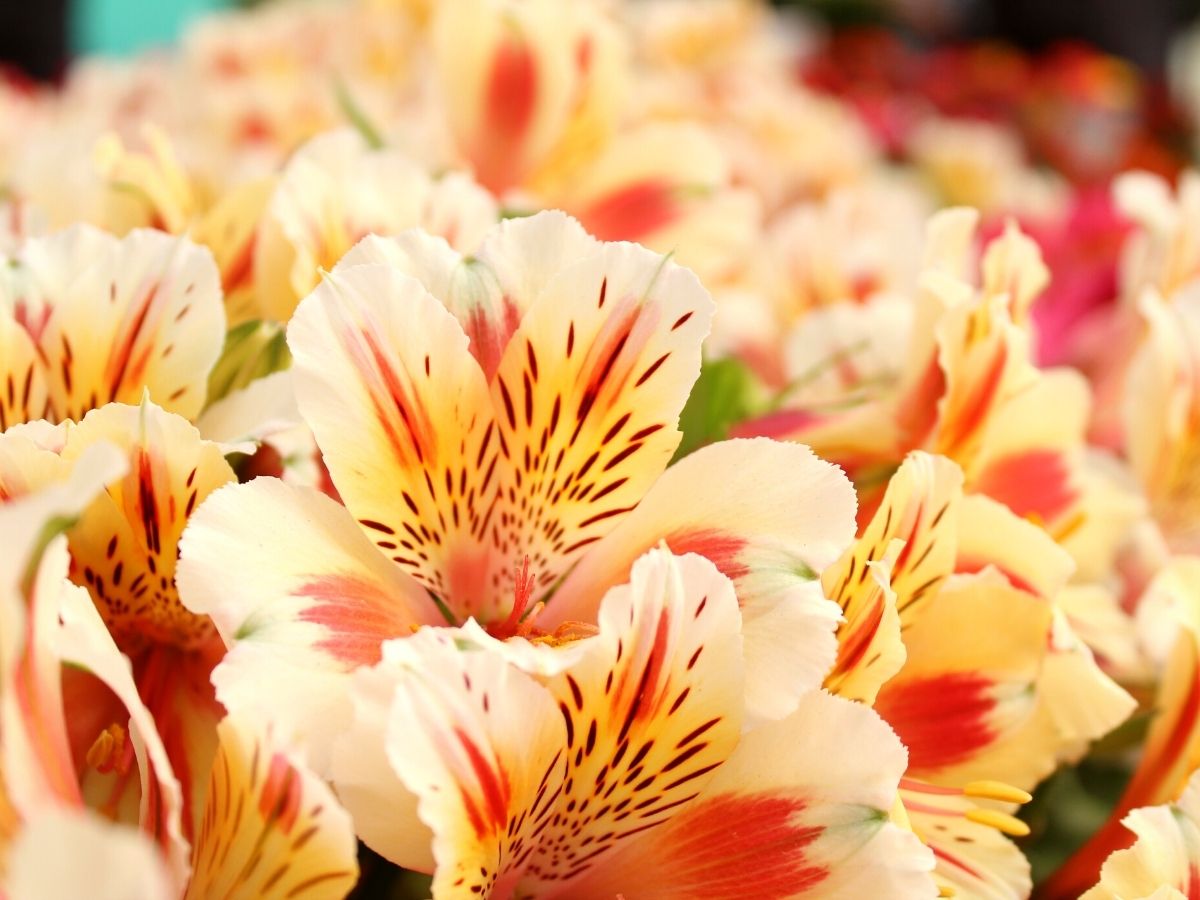 Aside from their aesthetic appeal, alstroemeria flowers are known for their long-lasting blooms. Unlike other flowers that wilt within a few days, alstroemerias can last up to two weeks when properly cared for. This makes them a popular choice for cut flower arrangements and bouquets, as they can brighten up a space for an extended period of time.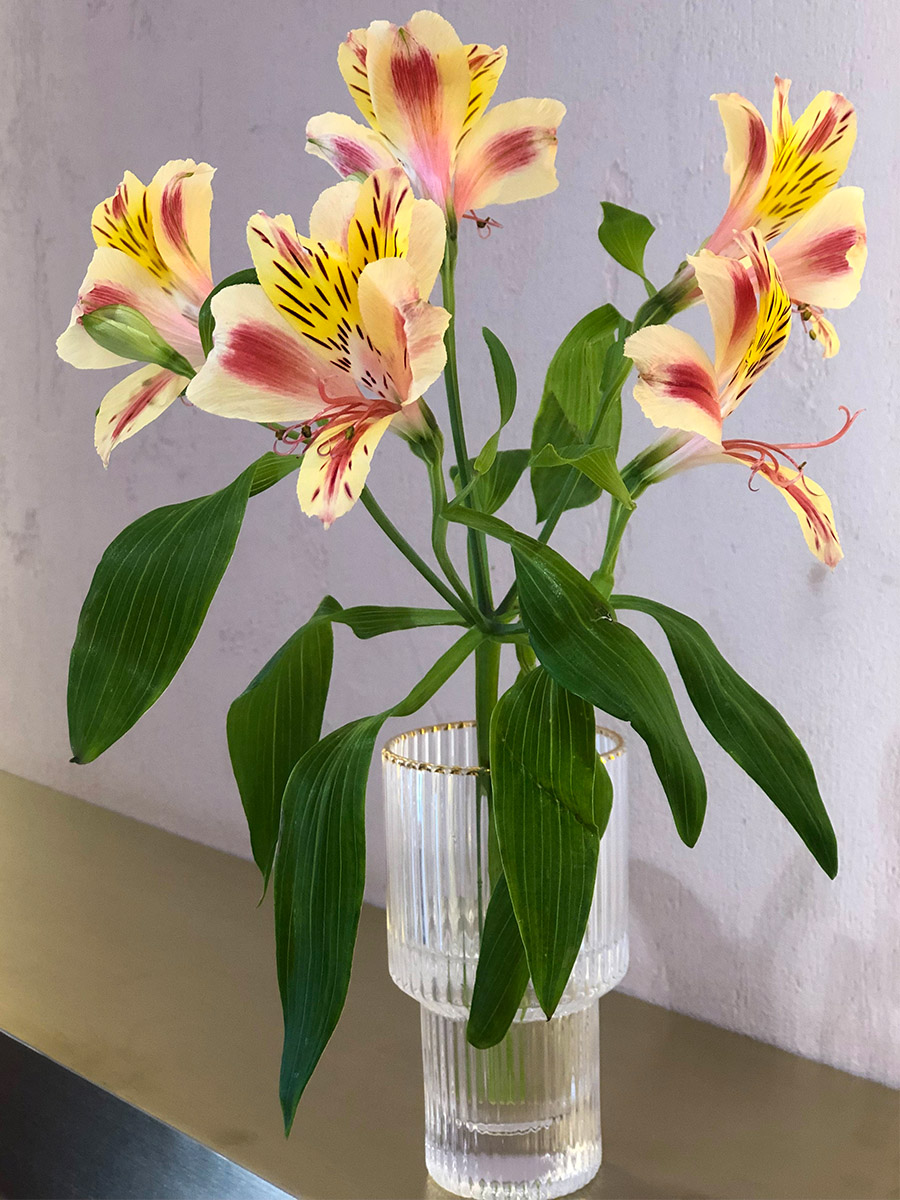 Talking about care, it's important to take into account a few recommendations and tips so they last longer and actually show their beauty to the eyes of whoever gets the luck of seeing them. Chrysal gives their best tips to make your alstro blooms thrive. Make sure to take note!
Tips by Chrysal to Get Your Alstroemeria Flowers Blooming
Along with the fact alstroemerias are very versatile flowers, they're also a great reason to use in bouquets because of their symbolic meaning of enduring friendship. All six of the alstroemeria petals are very important. They stand for understanding, humor, patience, empathy, commitment, and respect. Your customers can decide for themselves which petal represents which quality. All the more reason that these should be enjoyed as long as possible in the vase, only if you learn how to take care of them appropriately.
Post-harvest Treatment
The right treatment with Chrysal BVB prevents the yellowing of the leaf and ensures that the buds open fully. That is why many renowned alstroemeria growers from all over the world treat their alstroemeria flowers with Chrysal BVB. When you combine the treatment of Chrysal BVB with Chrysal AVB, the alstroemeria is also protected from ethylene. It prevents the dropping of buds and premature aging of the flowers.
But now, what you came for! How to care for alstroemeria flowers to have them keep you company for longer. When it comes to in-store, it is important to place alstroemeria blooms in clean water with a conditioner like Chrysal Professional 2. This ensures a longer vase life and ensures that the flowers start to color a little and develop well without the buds opening too much.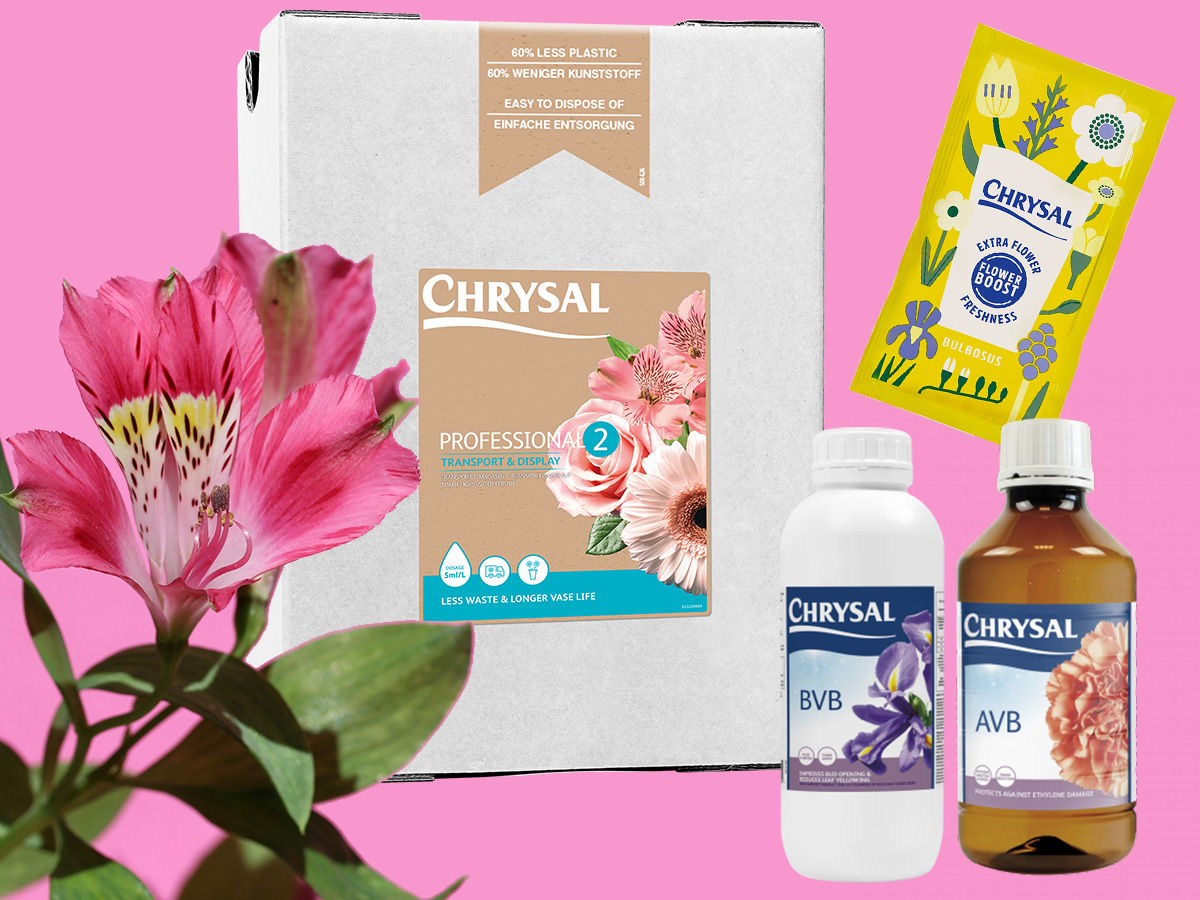 On the other hand, if you want to take care of your flowers at home, the care tips are a little different. Follow these steps:
Place your alstroemeria flowers directly in a vase with Chrysal Clear Universal flower food. This ensures that the buds open beautifully, that the intense colors remain, and that the flowers last up to 60% longer compared to water alone. Also, it keeps the leaves nice and green.
Cut the stem 2-3 cm with a clean, sharp knife or secateurs.
Remove any fallen leaves from the water.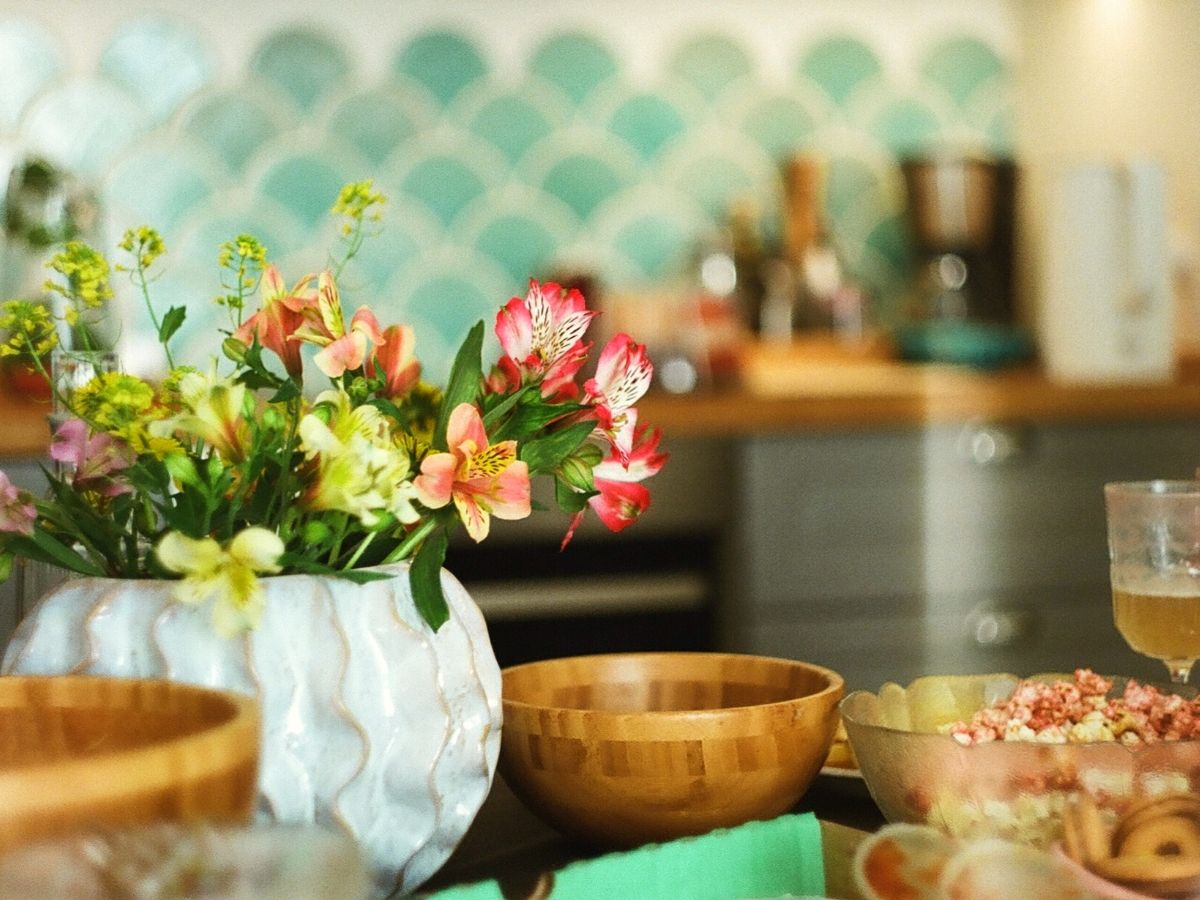 When following these amazing recommendations, there's nothing that'll hold you back from falling deeply in love with your alstroemerias.
Thinking About Getting Flowers? Get Yourself Some Alstroemerias
Another reason why alstroemeria flowers are so loved is their versatility. They can be used in a variety of settings, from casual home arrangements to grandiose wedding centerpieces. Alstroemerias also pair well with other flowers, such as roses, carnations, and dahlias, making them a popular choice for mixed bouquets.
In addition to their beauty, alstroemeria flowers also have a rich cultural significance. In the language of flowers, alstroemerias represent friendship, devotion, and mutual support. They are often given as gifts to friends and loved ones to symbolize the strength and endurance of their relationship.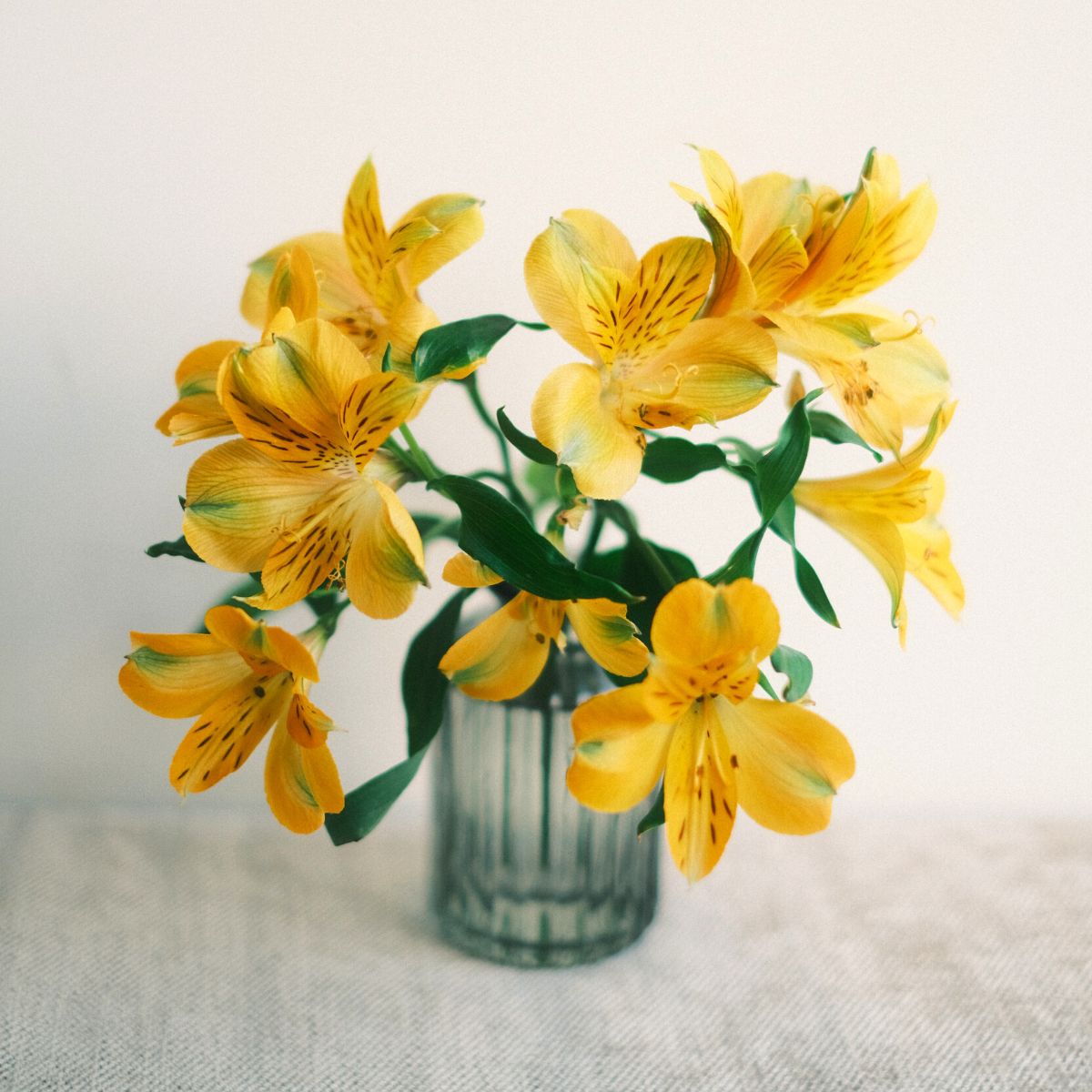 Alstroemerias are also closely associated with South American culture, particularly in Peru, where they are the national flower. The flower is named after Baron Claus von Alstromer, a Swedish botanist who discovered the flower while on an expedition to South America in the 18th century. Today, alstroemerias are grown in many parts of the world, including Europe, Australia, and North America.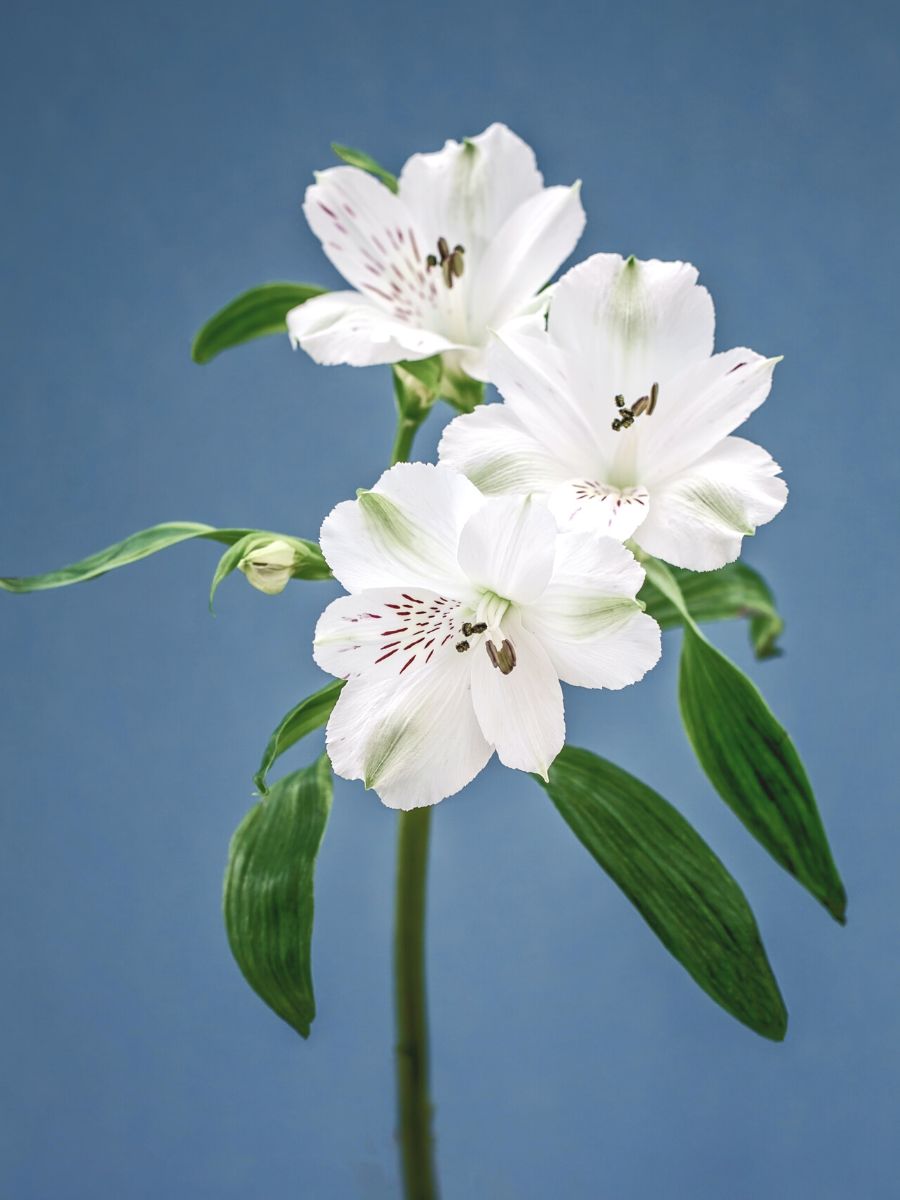 This is your sign to decorate your indoor spaces with beautiful Inca lilies! There's nothing more beautiful in life than having the blooms you love and taking care of them the best way you know.