Santinis are indispensable colorful fillers for your bouquets and floral arrangements. Put them in, and they cheer your work of art up instantly. They frolic in your piece, giving a smile to every flower lover. If you're looking for excellent performance, then Rossi is an excellent choice.
What Makes a Santini?
Santinis are the cutest little flowers you have ever seen. They fit easily in any type of floral design. Because of their many colors, sturdy stems, and strong flowers, santinis are surprisingly versatile. Just give it a go and you'll see how simple you can give the right playful seasonal looks to your design with the right color.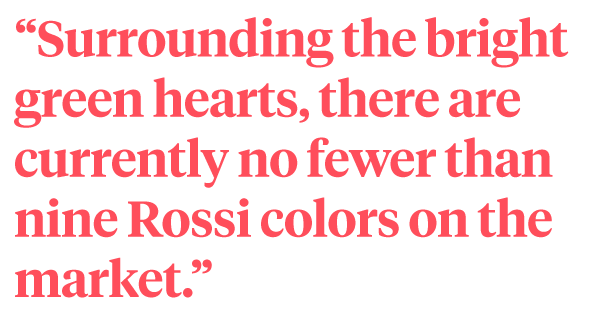 The Crazy Santini Rossi
Rossi is not only the last name of Italy's sports heroes Paolo and Valentino. It is also the name of the famous and extensive santini with excellent performance that is bred by Floritec. The shelf life and transportability of this series are more than excellent, and the series is therefore very well suited for far-away markets too.
All Rossi varieties have a lovely heart. Surrounding the hearts, there are currently no fewer than nine Rossi colors on the market: Rossi White, Pink, Sunny, Splendid, Smokey, Cream, Salmon, Lobster, and Orange, a beautiful mosaic of colors. Rossi is constantly evolving and the breeders at Floritec are working hard on optimization and adding new colors. They expect to be able to add the brilliant red Rossi Red in the short term. The Rossi series even has its own logo. This logo guarantees the quality product that Rossi is. The 'O' in ROSSI symbolizes the multitude of colors in which Rossi Santini is available.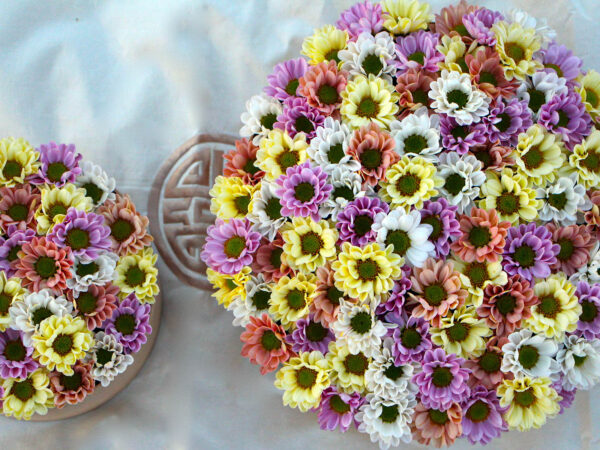 What Does the Florist Say About Rossi?
Pauline Arkesteijn, owner of Pien Flowers in Alphen aan den Rijn, Netherlands shares her opinion:
"I like working with santini Rossi. The branches are really strong with many flowers. I can use it very well in various arrangements. I like that the flowers have a romantic and lovely appearance, especially because of the soft colors in pastel shades. That's why I like to use them in bridal work, for example. In combination with gypsophila, you get really nice table pieces or cute bouquets for bridesmaids. But I also like to use them in bigger bunches, or arrangements with several colors, as I did in the pictures below."
A Great Collaboration With Growers
In the Floritec breeding program, the focus is on developing families. Reliable and strong families with the same DNA. Varieties that have proven themselves in cultivation and in the market form the basis of our families. Very strong, uniform, and reliable. This reliability comes for a major part from a great collaboration with Floritec's partner growers who are involved in the whole process from trials to sales. The growers get the newly invented species, test them, trial them with wholesalers, and - when they are good enough for the market - upscale the production and sell them at the clocks or to their trading partners. This offers advantages for both the grower - the trials have the same cultivation conditions as growing commercially - and for the market - the variety has proven itself in terms of quality and shelf life.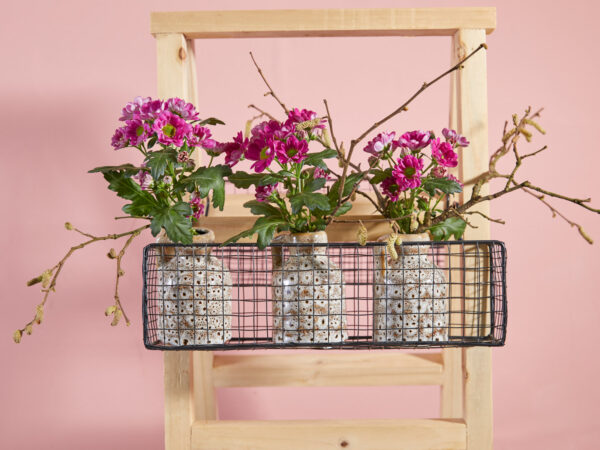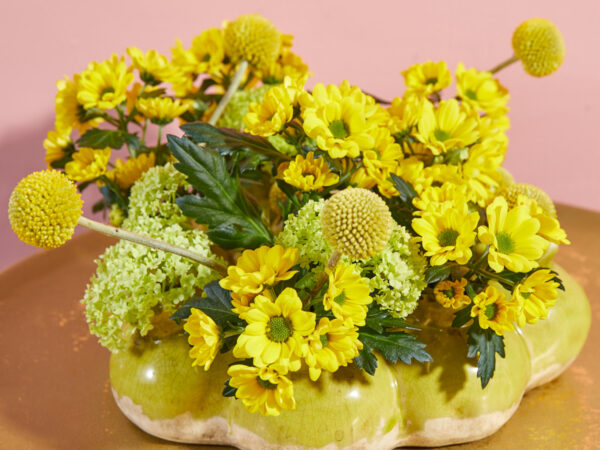 Produced by Renowned Growers
You will find santini Rossi with renowned growers like Kwekerij De Landscheiding (LS Santini), Zentoo, and Richard van Schie. These growers produce a wide range of colors within the Rossi spectrum, with fierce 55 cm bunches with 25 stems of 1,000 to 1,250 grams, perfect for small and medium-sized floral arrangements.
Santini Rossi is year-round available, so there is always a color that matches your season, your event, your style, or your mood.