Green stands for vibrant life, vitality, and vigor. Could there be a better message for a wedding than hopes of such a future? And since hardly any other plant can characterize this greenery style better than the fern, we staged this celebration entirely in the ambiance of its verdant fronds.
A Vibrant Green Wedding
Miniature ferns in green clay pots make nice wedding favors for the guests to remember this special occasion, while also extending wishes for vitality to everyone.
The Fern as the Hero of the Bouquet
The myriad variegations and structures of the fern fronds dominate this bridal bouquet based on floral foam, accompanied by just a few white flowers for blooming highlights.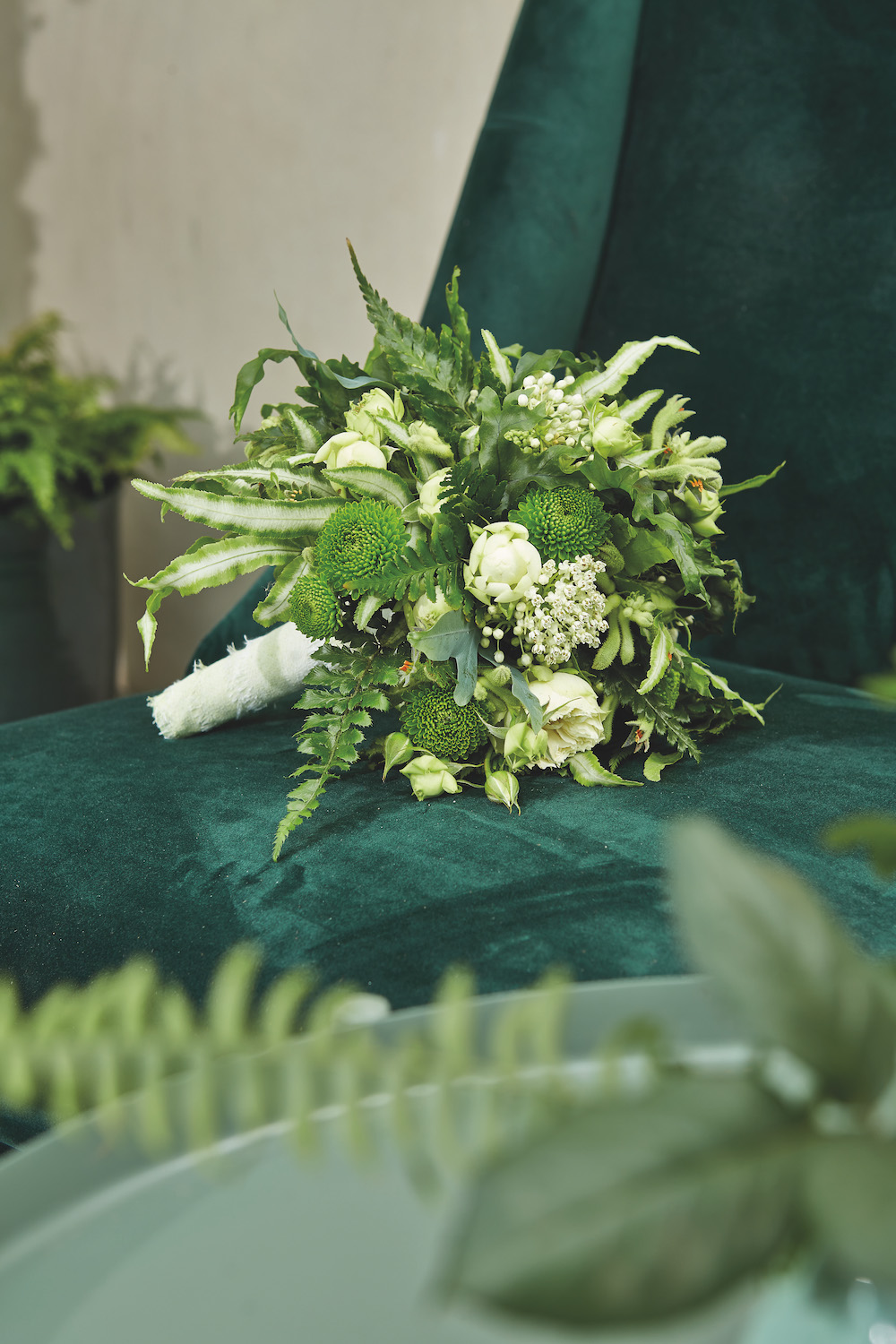 Green Wedding Wall Decorations
Such a wall decoration will make a lasting impression. Possibly as the backdrop for the wedding ceremony? The square frame of willow branches is held together with twister wires and hung on coconut fiber ropes. The roots of the ferns are wrapped in rootballing cloth and secured with myrtle wire like a kokedama, then fastened to the frame with paper-covered wire.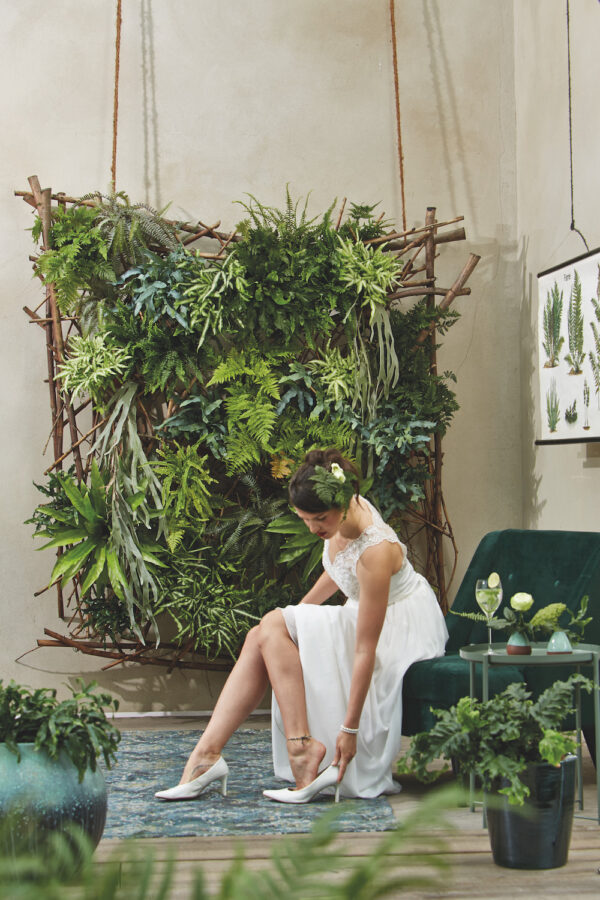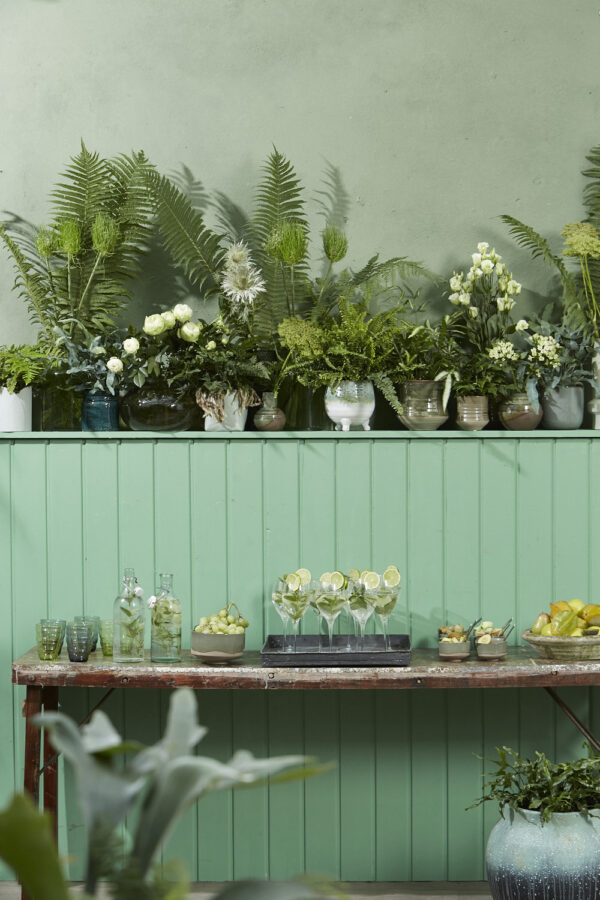 Recurring Elements in a Green Wedding Scenery
This tall green sideboard, with its collection of green containers filled with various fern varieties as well as vases with other green plants, is the recurring element in this wedding scenery.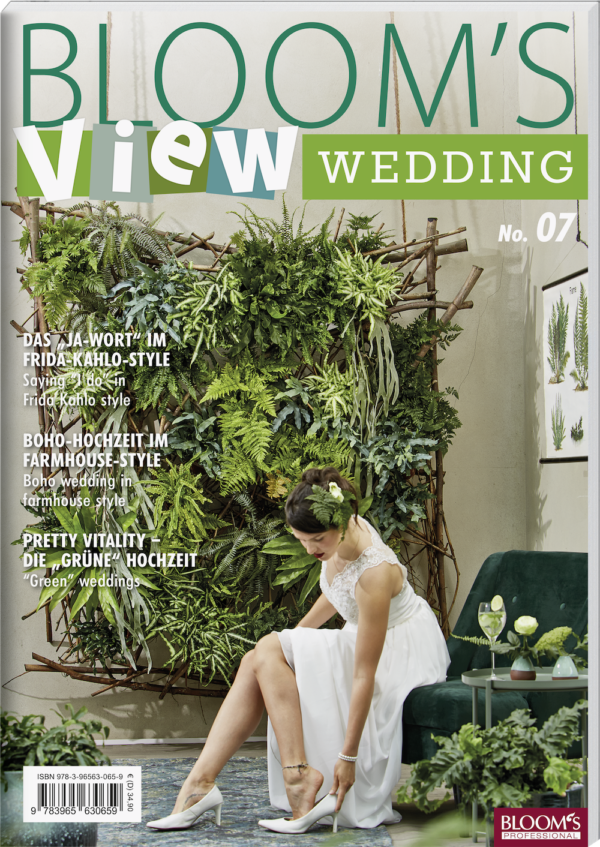 You can read more about this recent shoot by
BLOOM's Agency
in VIEW Magazine.