Add some blue to your day, because why not? And what better way of adding a sky blue color to paint your summer days than with a side of blue anigozanthos by Marathon Plants? Anigozanthos Celebrations Masquerade is the ace of the Celebration series starts here, and it is no myth that this blue kangaroo paw is here to conquer your heart and eyes at first sight with its truly mesmerizing gray-blue leaves.
It's a never before seen edition, and certainly a color that is causing sensation globally. This plant's peculiarity does not stop here because its shrub has thin, gray-blue leaves, totally different from the anigozanthos you are used to until now. Get ready to be amazed and celebrate with the newest blue anigozanthos!
The History Behind the Creators of Blue Anigozanthos
From 1982 till today, Marathon Plants has been leading the Greek floriculture industry. But it's not just any Greek flower company, there is a lot of family history behind it and you're in for a blooming treat to know all about it and its amazing roots as to how their journey began.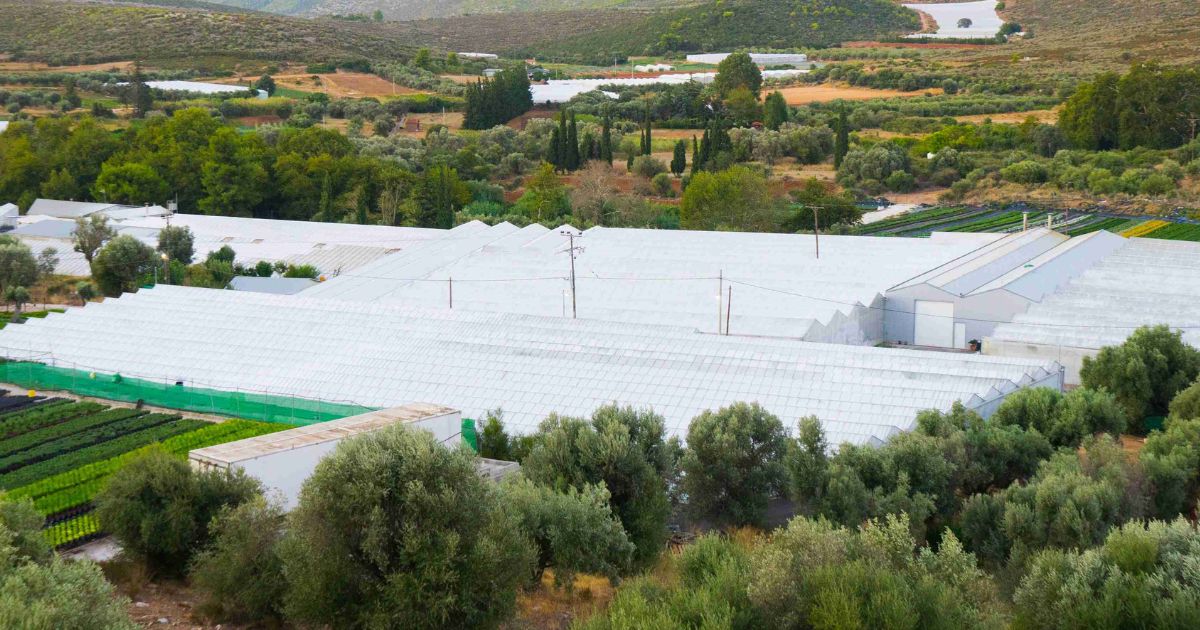 Marathon Plants' history in floriculture begins in 1982 in Athens and, almost simultaneously, in Kyparissia in 1983. The unstoppable thirst for becoming the best floriculture company in Greece began when two families set necessary high-quality standards and paved their way toward achieving sustainability in the development of their company's future. After very hard years of work and perseverance, their small businesses became a reference point for succeeding floral growth in Greece.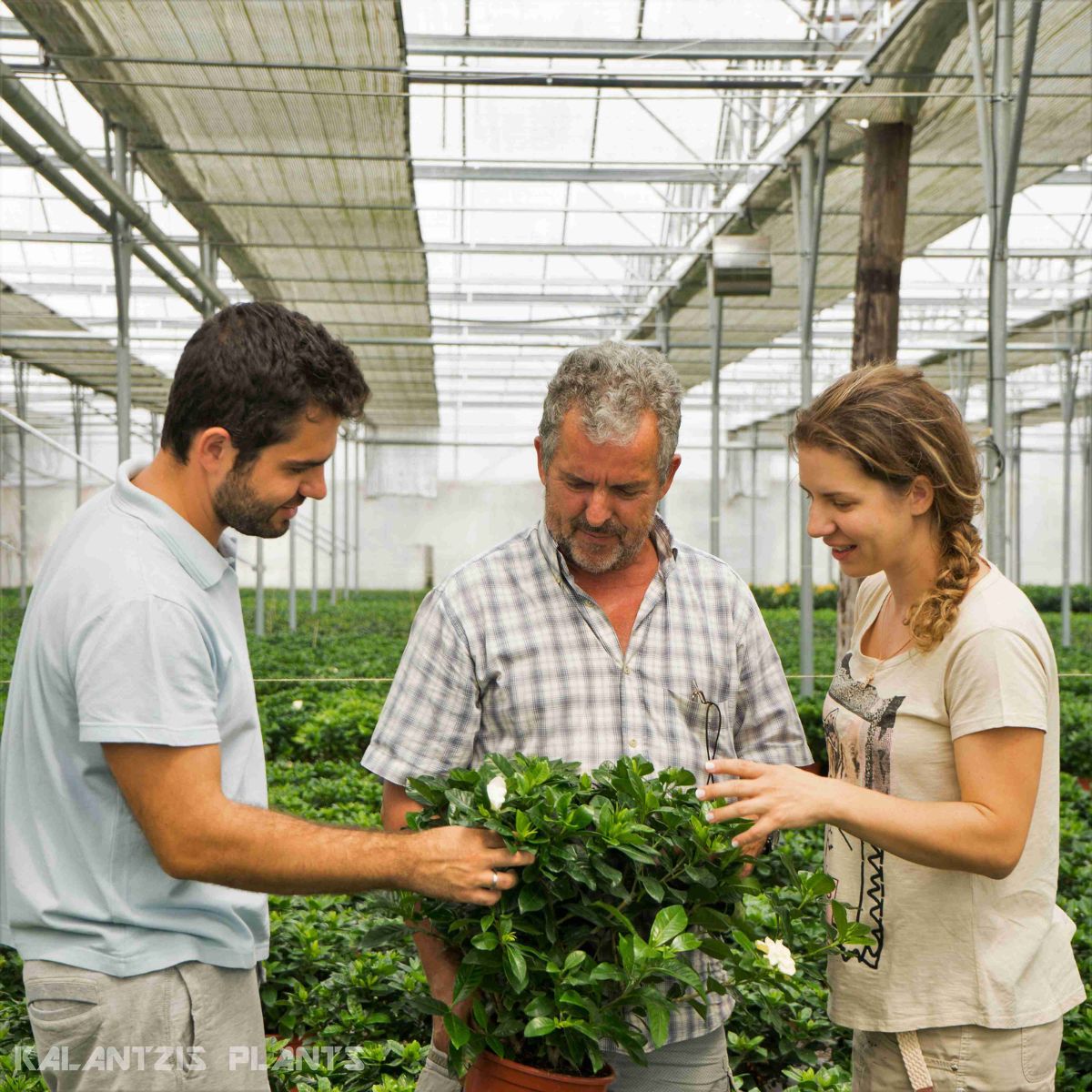 Founded in 2018, Marathon Plants continues to grow, with tenacity and will, in the hands of the second generation. Today, their headquarters are located in Marathon, the birthplace of the marathon race and a location inextricably linked to the floriculture industry in Greece. Equipped with modern greenhouses, the family dedicates their flower passion to growing plants in two different areas in Marathon and one in Kyparissia. Marathon Plants is definitely a company worth exploring. Check out this one-of-a-kind blue anigozanthos by Kings Park's Senior Plant breeder Digby Growns. Unique in the entire world. Marathon Plants has the privilege to represent this Australian breeder and test this flower before its release into the EU.

3 Things You Should Know About Marathon Plants
After an impressive family background in what the company does, it's time to share why Marathon Plants offers the best blue anigozanthos plus three other things you should know about them.
First and foremost, they are a re-known grower in charge of producing high-quality plants which they primarily export to the Balkan Peninsula and consequently to the rest of European countries. Their wide range of plants is very loved worldwide, especially when it comes to their blue anigozanthos, which later you'll understand why.
Secondly, Marathon Plants is also a flower company which dedicates to selling young plants to other important growers around Europe.
To top it off, they specialize in breeding new and interesting varieties for the floral market, At the moment Marathon Plants breeds on 10 of the Greek native species with certainly more to be added in the future.
Time for Some Blue Anigozanthos Magic - The Anigozanthos Celebrations Masquerade

The most outstanding characteristic of the blue anigozanthos is its unreplicable shade of color. The unusual, yet impressively creative mix of gray and blue shades gives it the centric attention from the crowd. Officially named Anigozanthos Celebrations Masquerade, it is the first blue anigozanthos ever to exist. It is a compact shrub with delicate gray-blue foliage that is here to make a big impression. Its dark branches sprout tall and finish with an exquisite blue-colored flower, instantly giving an eye-catching sensation. Blue anigozanthos blooms all year round, but its flowering is incredibly vibrant during the spring. A genuine marvel of breeding, this particular anigozanthos amazes everyone upon first sight, wouldn't you agree?
Atriplex "Silver Holy"
If you're really wishing upon having a beautiful garden, full of gorgeous flowers such as the blue anigozanthos, but also want to fill it up with green, easy-to-care-for, and long-lasting plants, the Atriplex "Silver Holy" is a must-have in your garden. This plant really sparkles amongst the rest – and best of all it's easy to care for and perfect for those tricky spots! The greatest benefit of this plant is its tolerability in coastal areas, and dry, sunny spots, and also survives in cold weather. Its silvery leaves along with a compact habit make it a very valuable small plant to have in your backyard.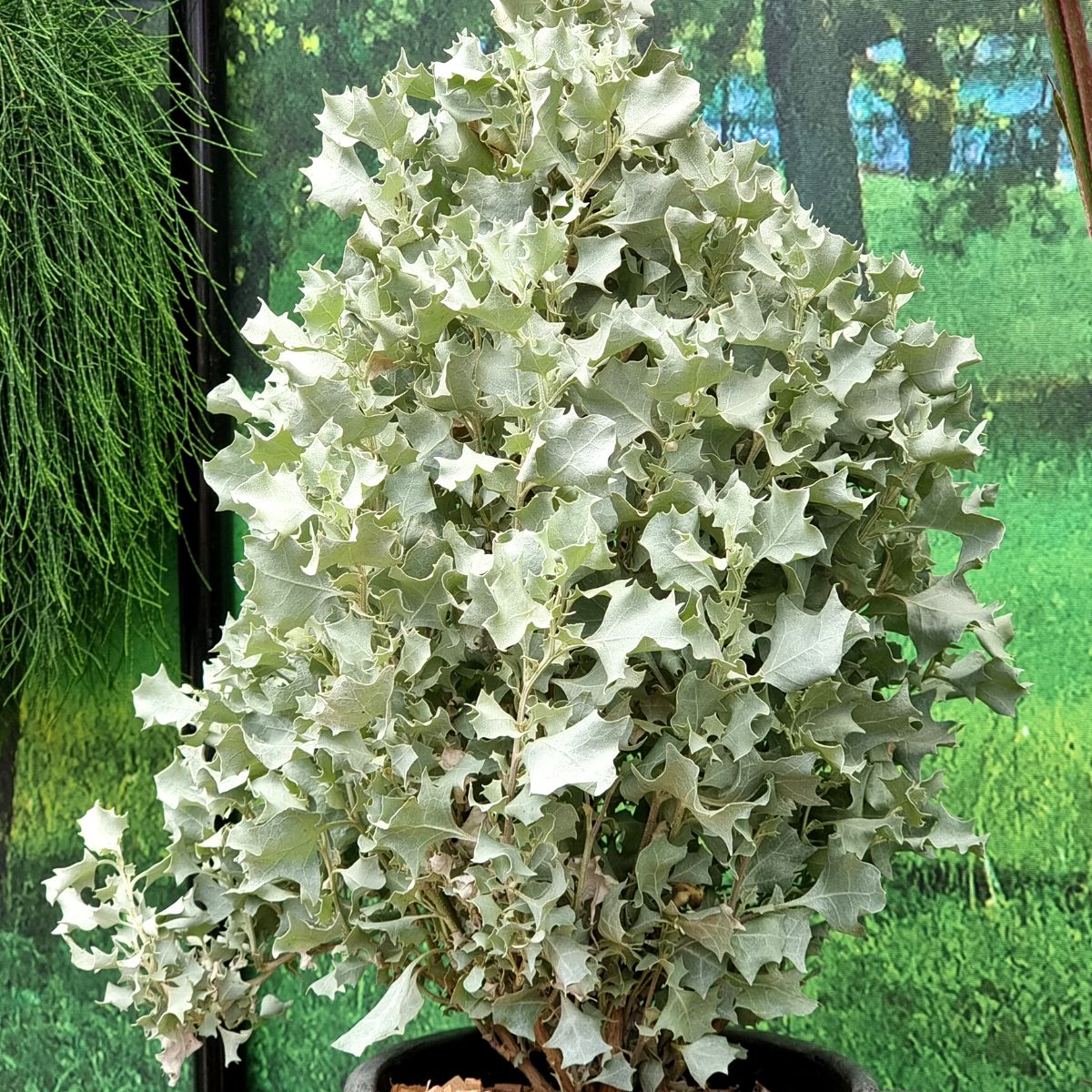 Flowering Eucalyptus Plant
Corymbia is a flowering eucalyptus species, that originates from the distant lands of Australia, where some say they call it "flowering gum" as it creates clusters of flowers that resemble bubble gum. Others say that the Australian Gum tree is called this way because It actually refers to the gum or sap that is exuded when the bark of the tree is damaged. Sometimes you'll see it oozing from the trees and it crystallizes into a red amber-colored almost glassy crust. Not all Eucalyptus (gum) trees have huge pluming blossoms like the one below, some actually have quite small blossoms and they are also called Gum trees…so nothing at all to do with bubble gum!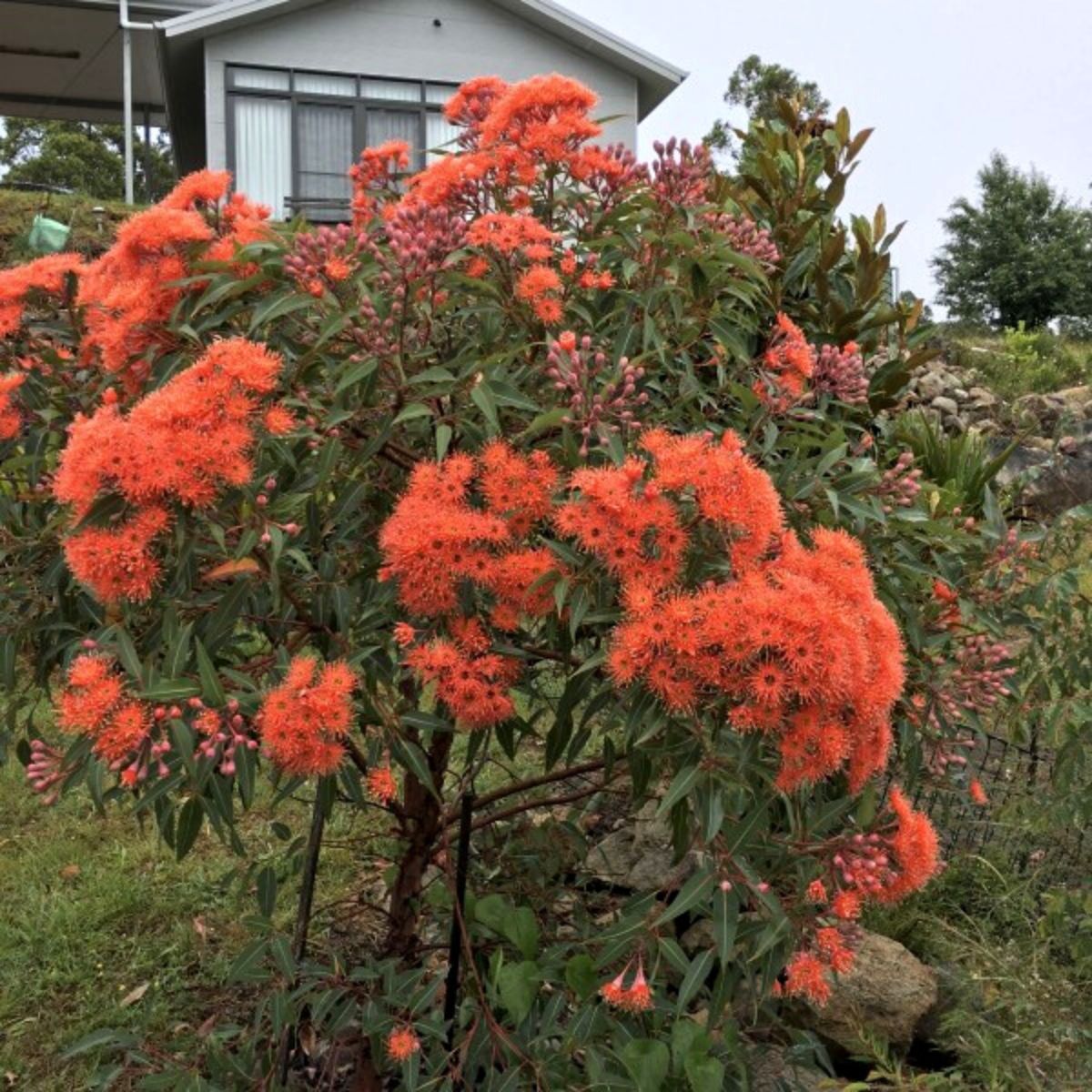 It is an evergreen, small tree with tremendous ornamental value, as it produces bright, dark green leaves with a light red contrast on its back. In addition, offers a fantastic display of large clusters of red, orange, pink, or white flowers.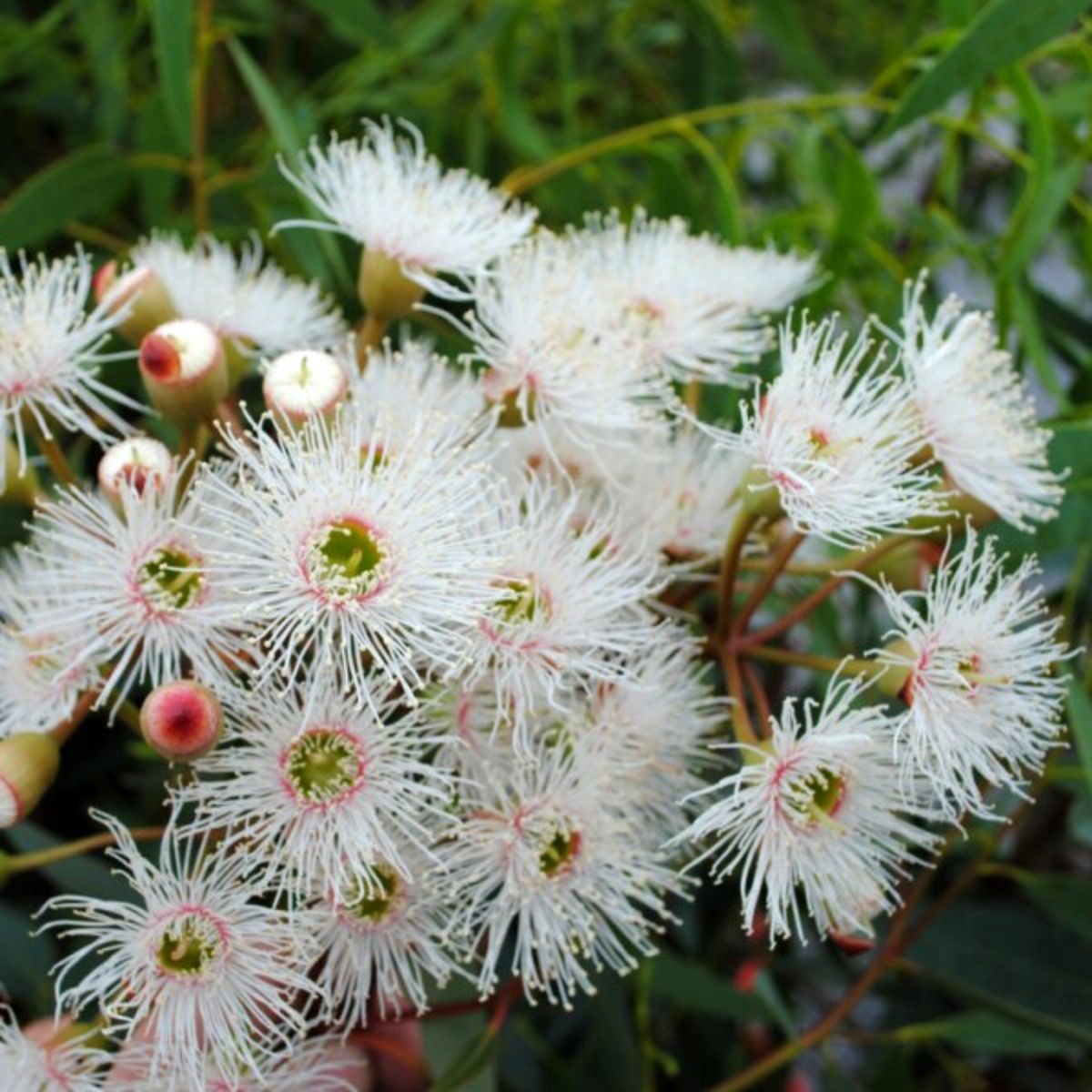 Sustainability As One Of Marathon Plant's Core Values
Marathon Plants is very conscious of the issues the planet is facing nowadays, the reason why they have strictly committed to assembling better and more responsible floral practices at the time of growing plants. They are certainly passionate about making a change, one flower at a time wherever and whenever needed. In order to transform their family business into a modern industry, Marathon Plants makes sure to invest in sustainable development practices for outstanding results in the future.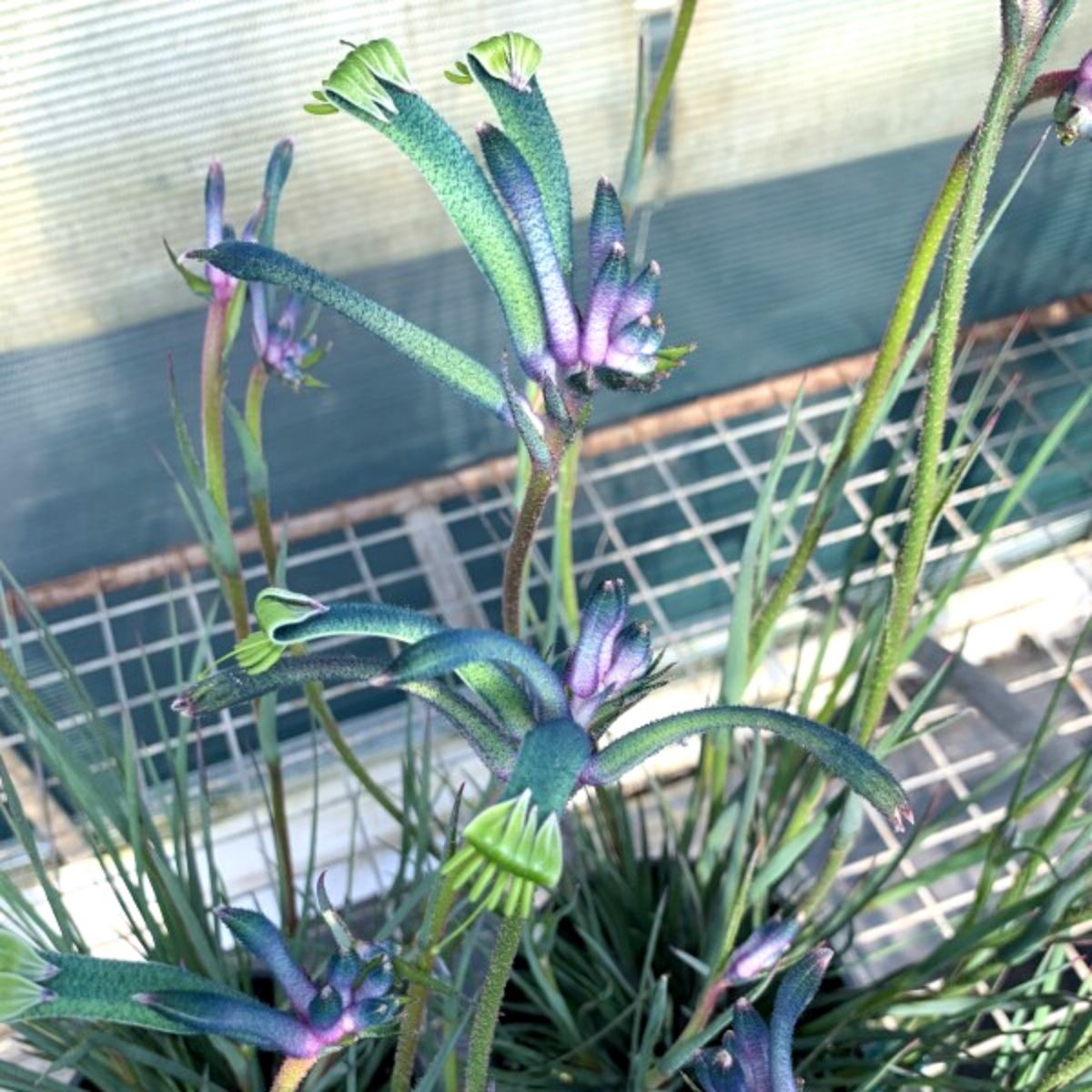 Sustainability is at the core of its values as a company and in order to implement more sustainable practices overall, they identify, record, and set goals around two key pillars of sustainable development—the social and the environmental. In the end, what they want most is to provide and build a greener and friendlier planet for future generations.
Marathons Plant & Koppert
Every big project or company starts with a small idea that needs guidance. For Marathon Plants, working with Koppert Biological Systems in the early stages of their company was important. Marathon gladly works with companies like Koppert to reduce its environmental impact by using their benefits, and/or by being able to produce its own energy, for instance.
Koppert Biological Systems is a company dedicated to contributing to the better health of people and the planet by working with nature to improve crop resilience. By working systematically, they minimize any unpleasant surprises a floral company might encounter during cultivation so that they can also minimize their use of chemical substances.