Now that the Thursd Floral Trend Color of 2023 has been revealed, we're going to get a little deeper into flowers that actually fit the palette perfectly. We've chosen a beautiful range of roses coming from David Austin which represent the trend color palette coming in strong in 2023.
These David Austin Roses Fit the Trend Color 2023 Palette Perfectly
Although Passion Red is the official Thursd Floral Trend Color of 2023, there are also a few other colors that make part of the palette and we're here to talk about the David Austin roses in tones of passion red, bright peach, and warm creamy colors that fit superbly in the trend color palette for next year.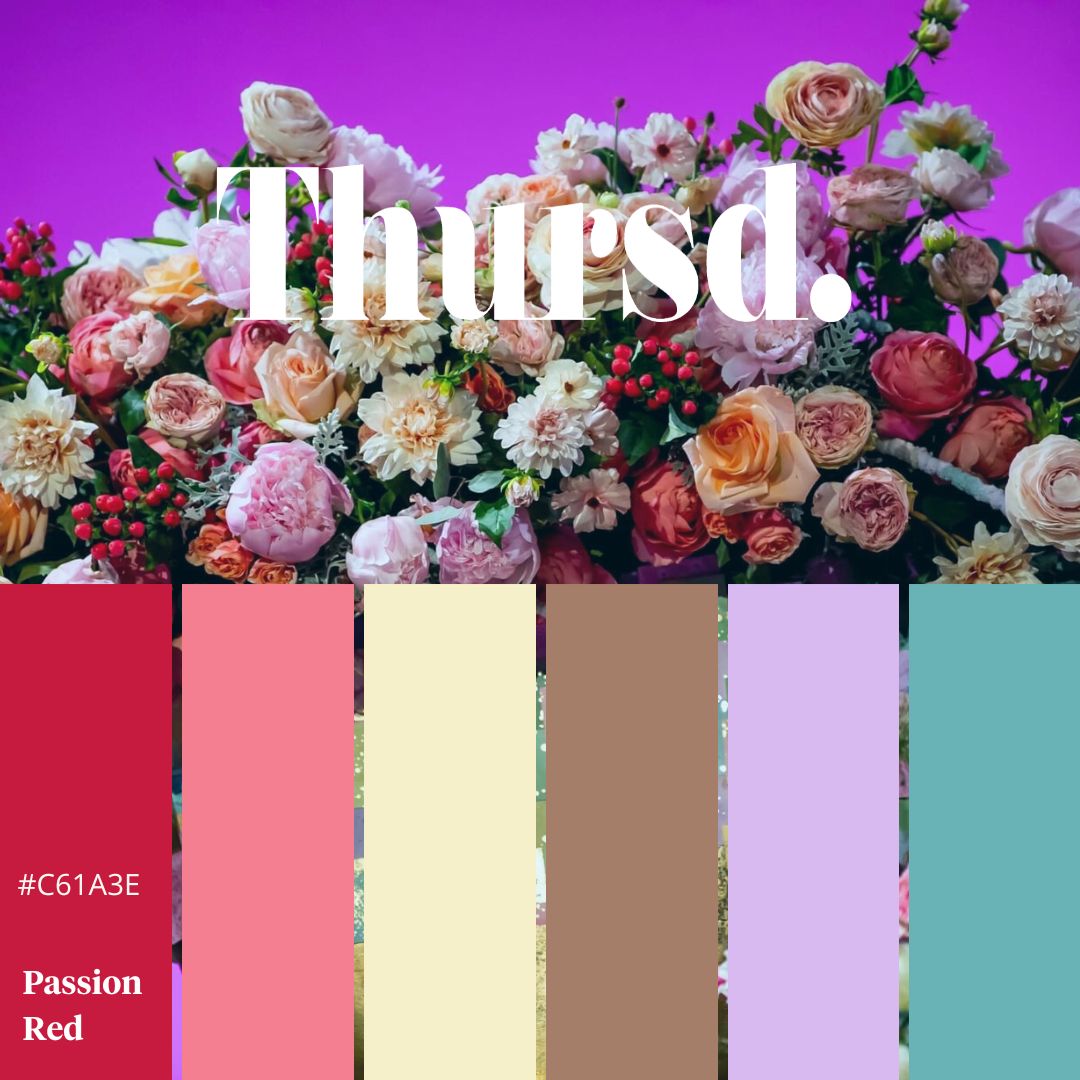 1. Rose Tess
All hail the rose that represents the Passion Red Thursd Floral Trend Color of 2023. This spectacular rose, known worldwide as Rose Tess is everything that red dreams are made of in the flower world.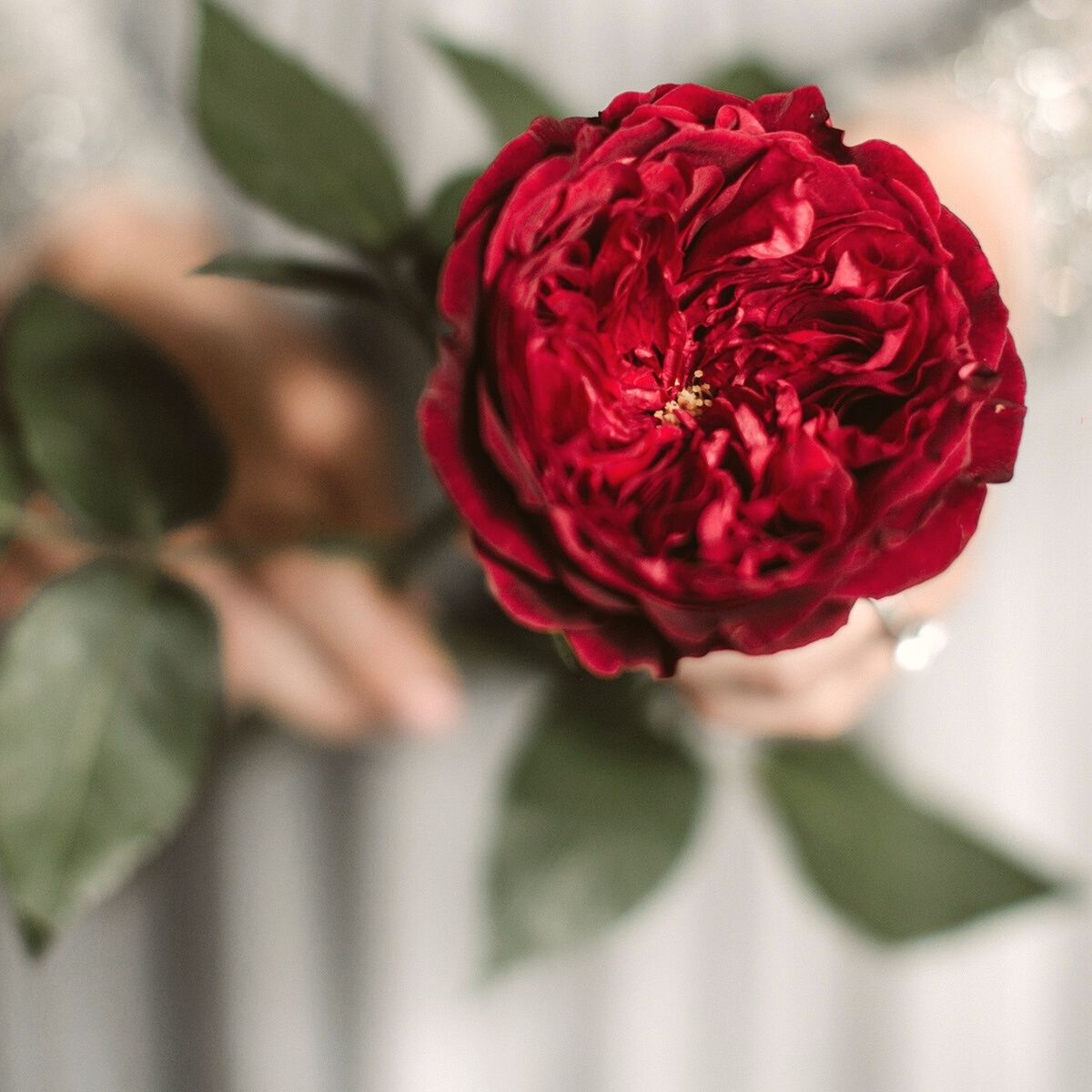 Opulent and oh-so-romantic, David Austin Rose Tess is a true English red rose. Effortlessly elegant with deep and dramatic ruffles, her breathtaking beauty is a sight to behold. Abundant in power and passion, Tess is a generous, velvety-textured red bloom. Her confidence shines through into blackcurrant tones and richly ruffled rosettes with a glint of shimmering gold stamen at her heart. She has a light scent with a subtle but charming hint of tea.
2. Rose Juliet
An abundant peach rose with a deep, apricot heart, Rose Juliet™ is the enchanting heroine of the David Austin collection. A classic choice that's at the heart of many beautiful occasions. Juliet is a distinctive full cupped rose with voluminous petals, that ombré beautifully from soft peach to warm apricot. She has a light scent with the softest hint of tea. This rose fits great into the Thursd trend color palette for 2023 without a doubt. Just look at that peachy color! Amazing right?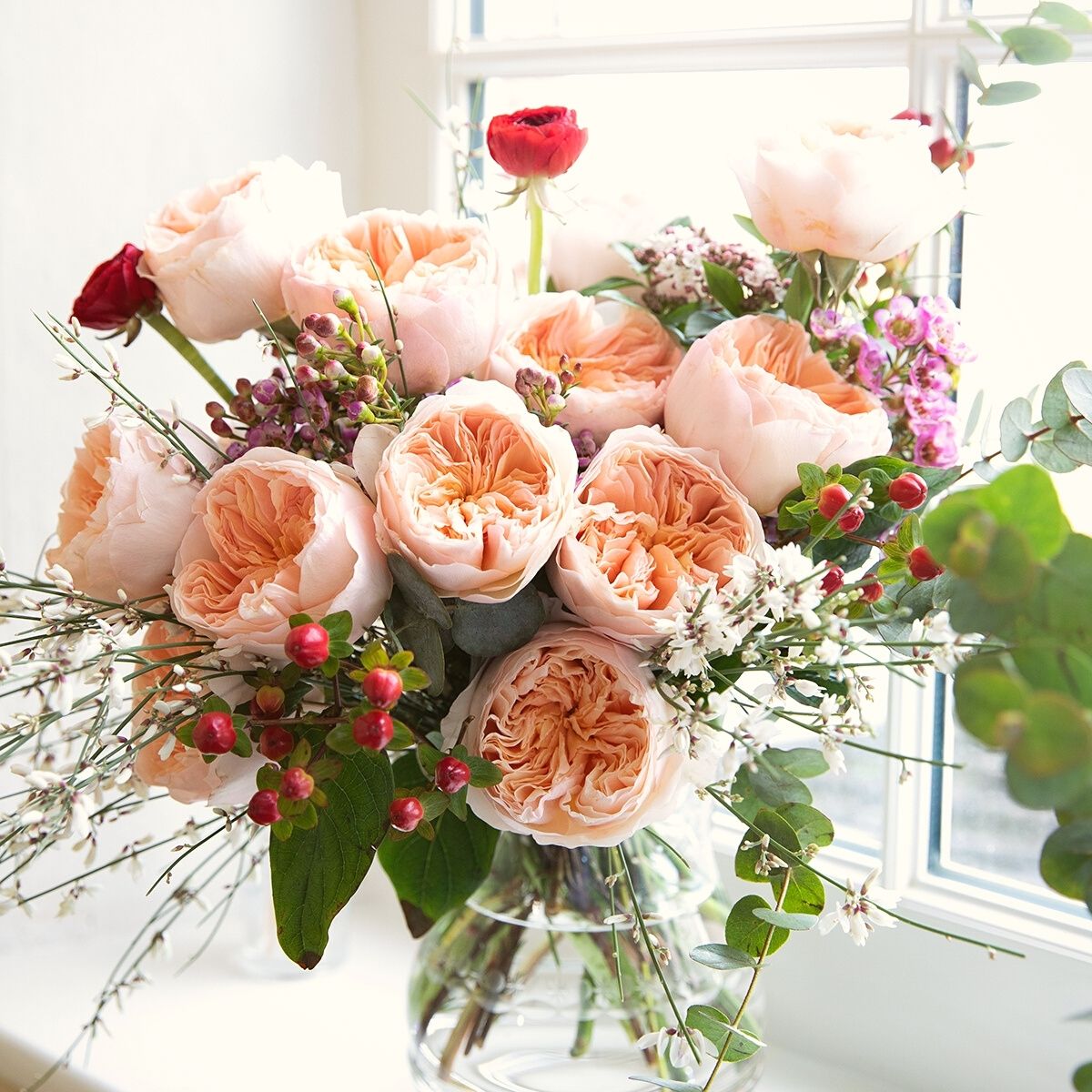 Juliet is a real-style chameleon. A symbol of classic romance, she sits well with soft chalky blues and cool nordic greys. Juxtapose the soft pastel-colored petals with unexpected accents of fresh lemon and forest greens for a truly modern look.
3. Rose Beatrice
This rose, besides making part of the perfect Thursd Trend Color Palette of 2023 with a stunning creamy peach color also has an incredibly pleasant fragrance with traces of apple and almond. David Austin's Rose Beatrice is a relaxed beauty with a golden, buttery heart, brimming with sunlight.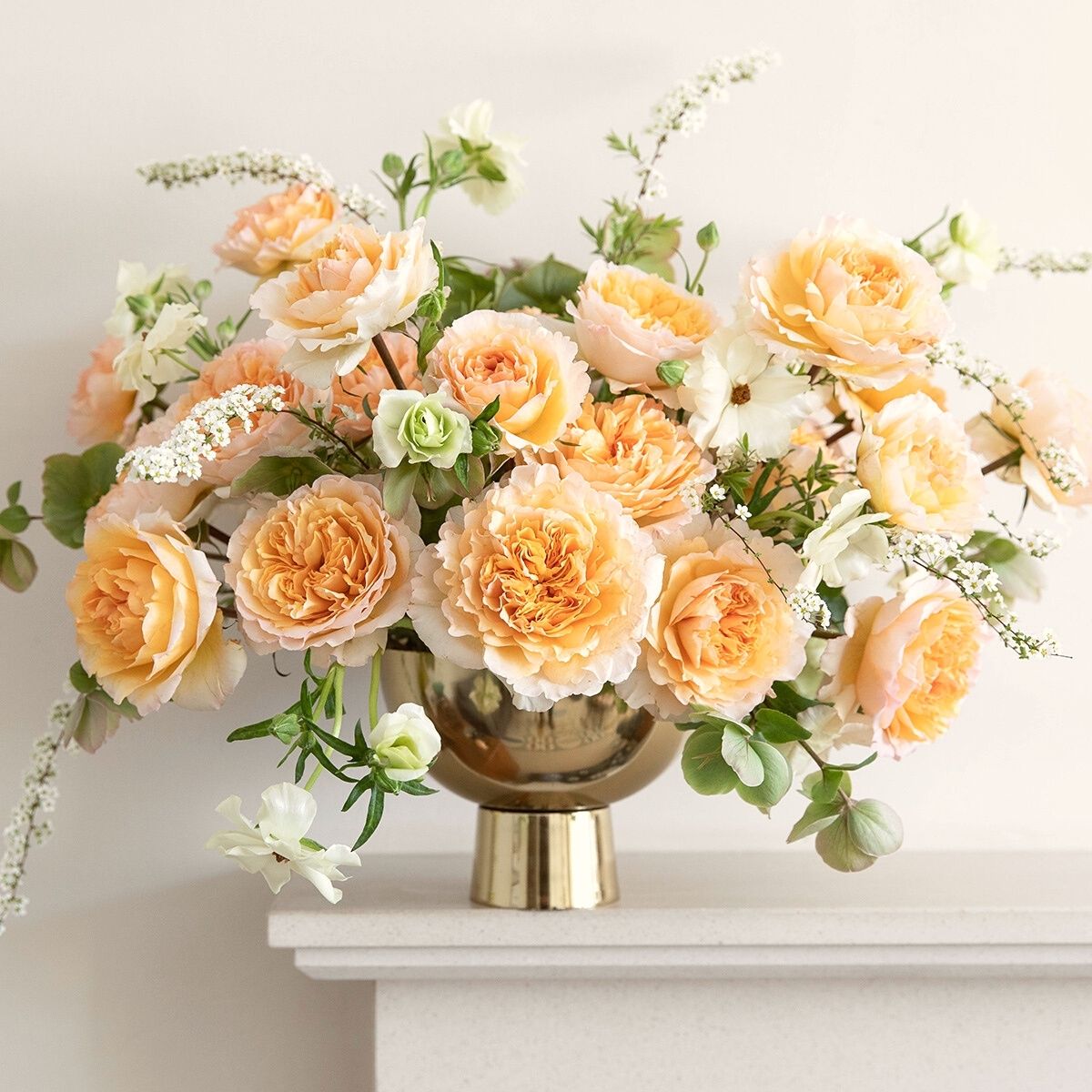 The best option for a laid-back wedding or a memorable summer birthday party. Warm buttery yellow and golden swirls abound in the heart of her ruffled skirt. They ultimately grew into a rosette of cooler blonde and vanilla petals that was defined and shaped.
4. Rose Patience
Meet yet another one of the most popular David Austin roses- Rose Patience, which is also incredibly apt to belong to the Thursd Trend Color 2023 Palette. Many rose lovers have fallen head over heels for Rose Patience because it is timeless and genuinely gorgeous.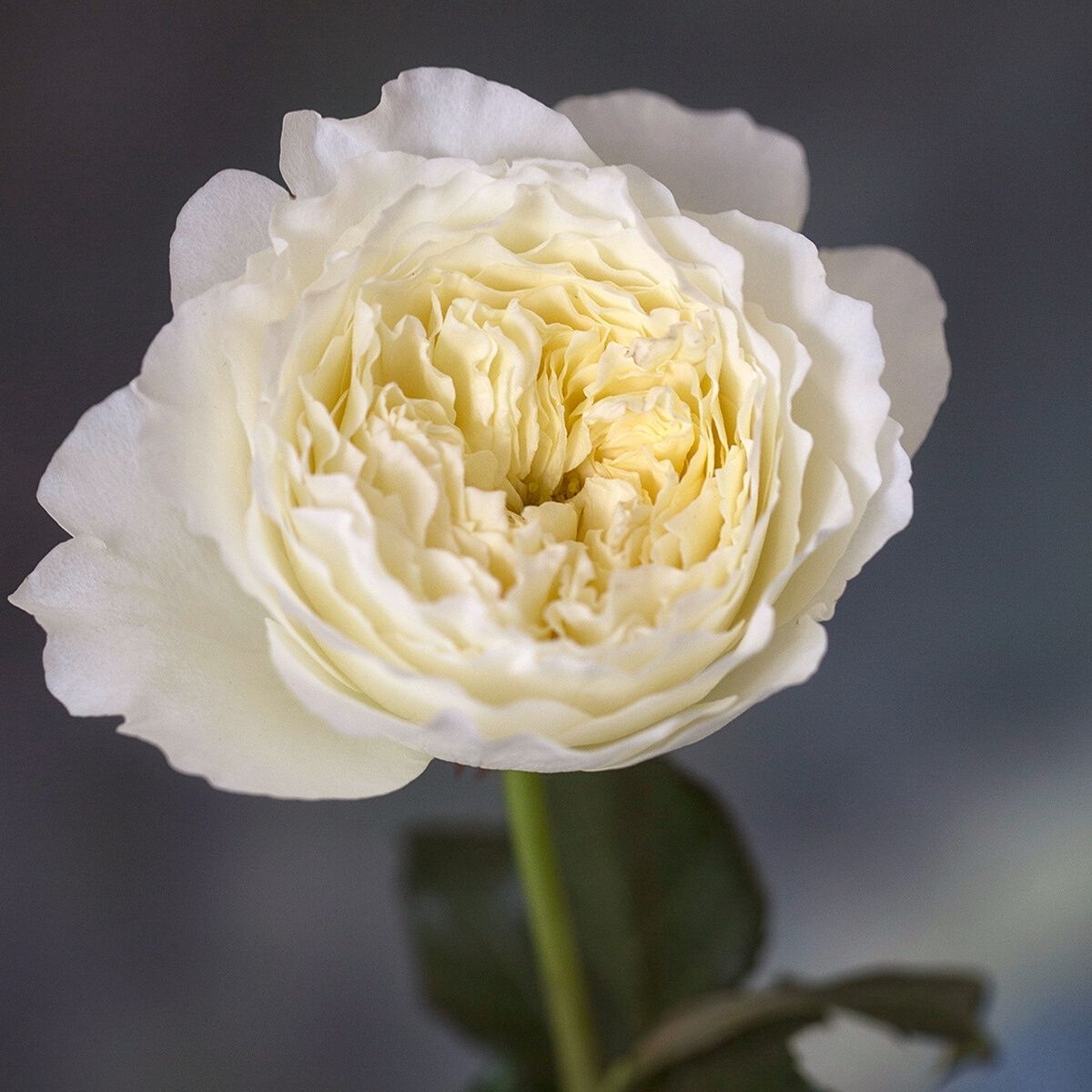 Her elegance and simplicity are ideal for any stylish occasion. Patience has a casual charm about it. A creamy-colored center with a faint trace of buttery yellow is revealed when charming milky buds ruffle out into ivory-sculpted cups of delicate, lace-like petals.
5. Rose Keira
David Austin Keira's tones of cream and blush make her sassy and gloriously unpredictable in terms of color, making her hopelessly romantic and also part of the perfect Trend Color Palette for 2023. Her lively demeanor and ruffled petals are very English. Her cupped blooms in every delicate pink hue, from raspberry ripple to clotted cream, are framed by frilly wedding-dress petals.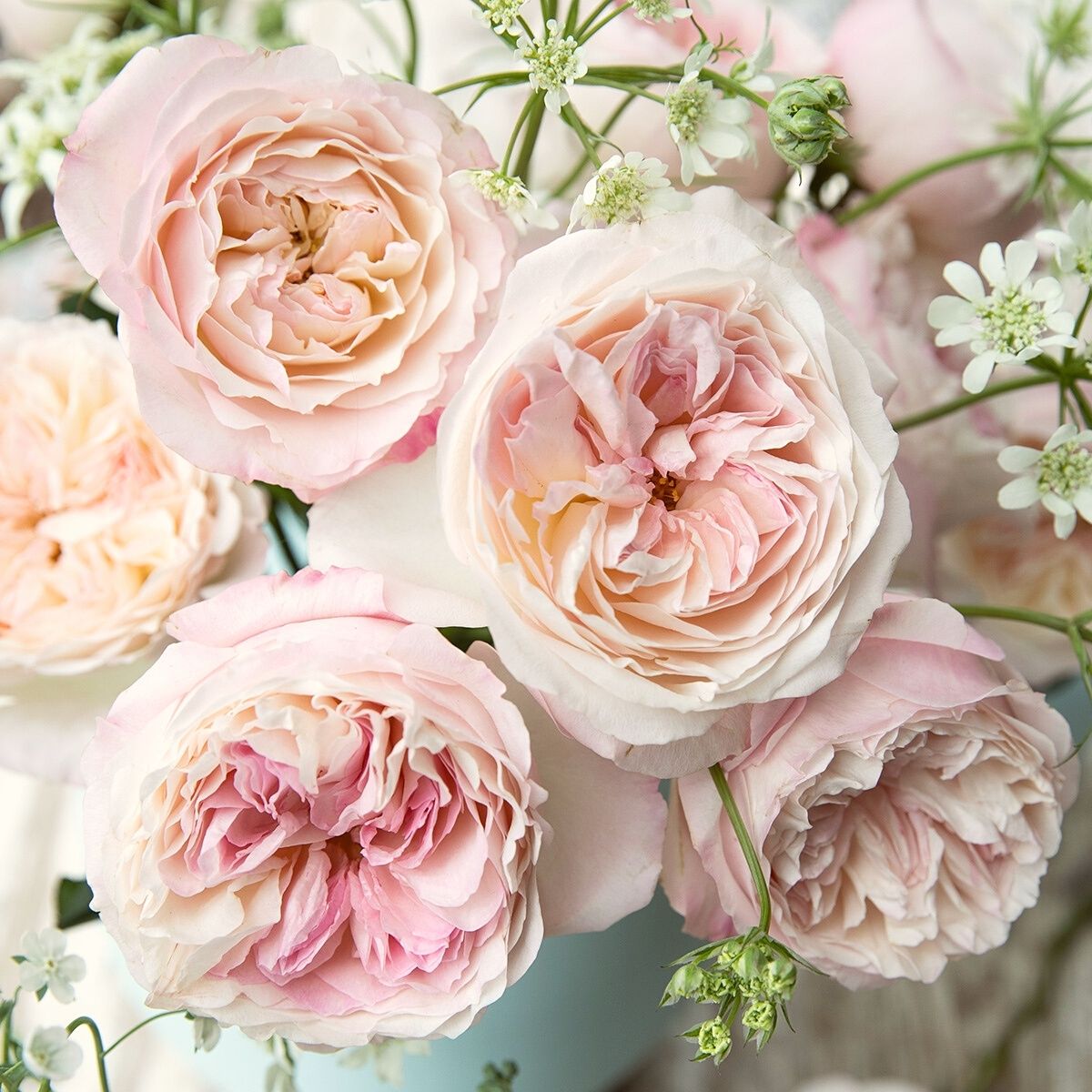 What other varieties do you think would make a great part of the perfect Trend Color 2023 Palette?