Tulips are magical flowers that fascinate people of all ages and origins. They did so in the centuries before us, and they still do. Tulips are not only a true sign of spring but have also become part of human history, making it one of the most popular flowers in the world.
These Are Some of the Most Sold Tulips in the World
Grown for their attractive, brightly-colored flowers, there are currently over 3,000 registered varieties, which are divided into 15 groups, mostly based on the flower type, size, and blooming period of the tulip. As reliable as they are beautiful, these 5 most sold tulips win more admirers every year.
Tulip Strong Gold
Nothing epitomizes spring like the buttercup yellow tulip Strong Gold with its classic form and intense color. The cut flower performance of this long-stemmed variety makes it a popular choice. Said to be the strongest, solid yellow tulip, Strong Gold is widely known in the floral industry.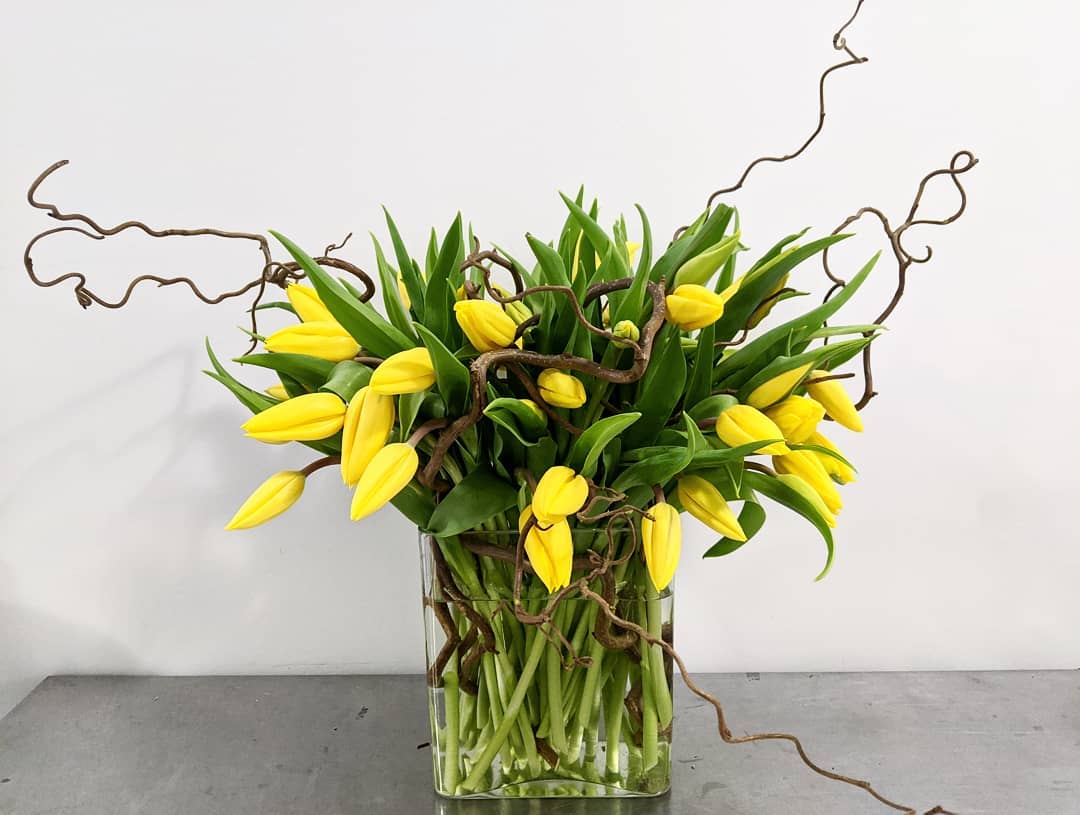 Image via @lindengroveflowers
Tulip Leen van der Mark
Named for Jan Ohms' Uncle Leen, a famous Dutch flower bulb hybridizer for Konijnenburg & Mark, the tulip Leen van der Mark, is prized for its large, bold cardinal-red blossoms adorned with a golden band around the edges gradually maturing to sparkling white in mid-late spring. A tulip with an intense coloring that will put a smile on anyone's face!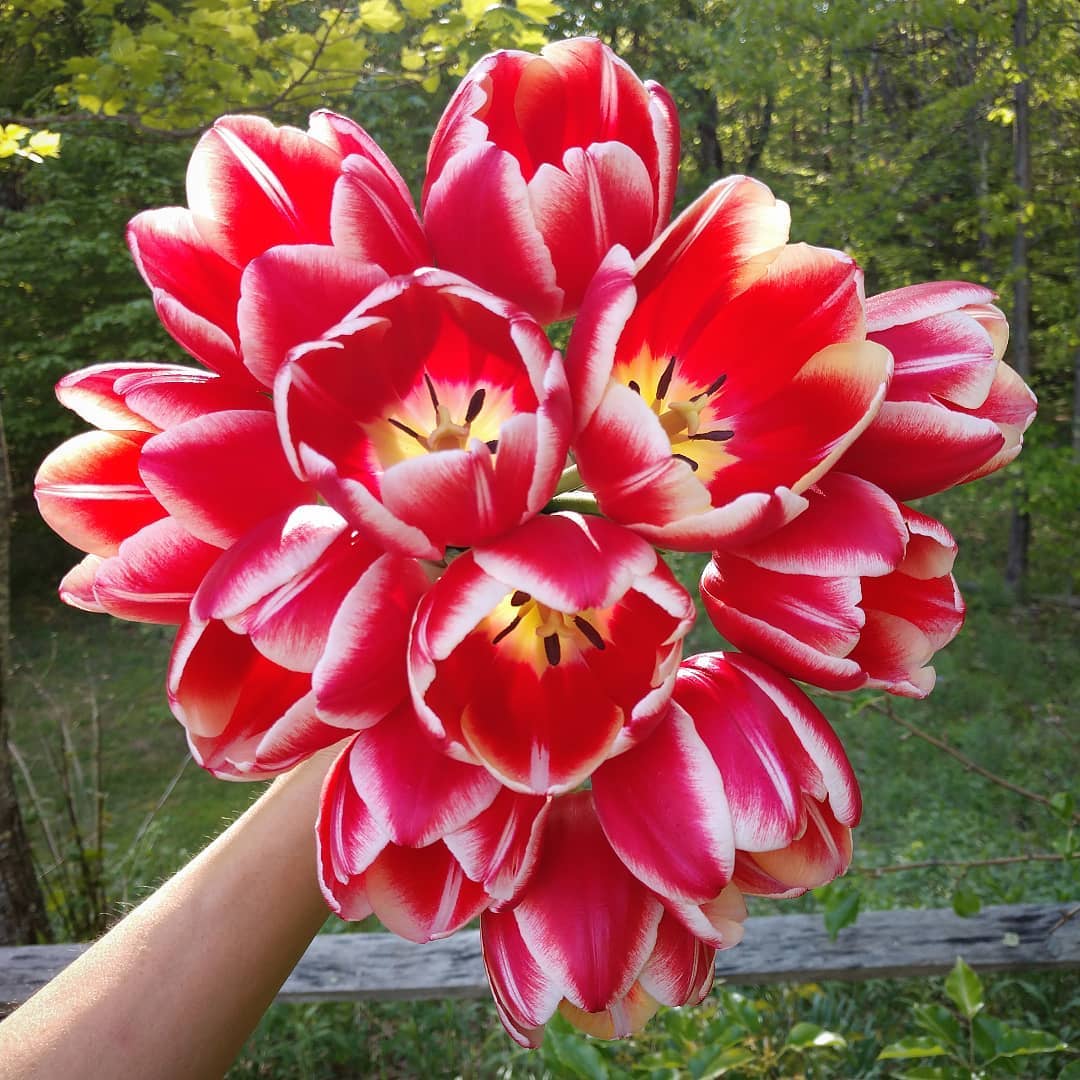 Tulip Purple Prince
The tulip Purple Prince blooms with a truly classic form. A distinctive variety with its rich, royal purple coloring that looks just as good in the garden as in a bouquet. The scalloped edges of Purple Prince really give this tulip an added dimension. As the flowers open they mature to reveal a dark interior with a golden yellow eye. Purple Prince is a 'single early tulip' - so these tulips bloom early in the season.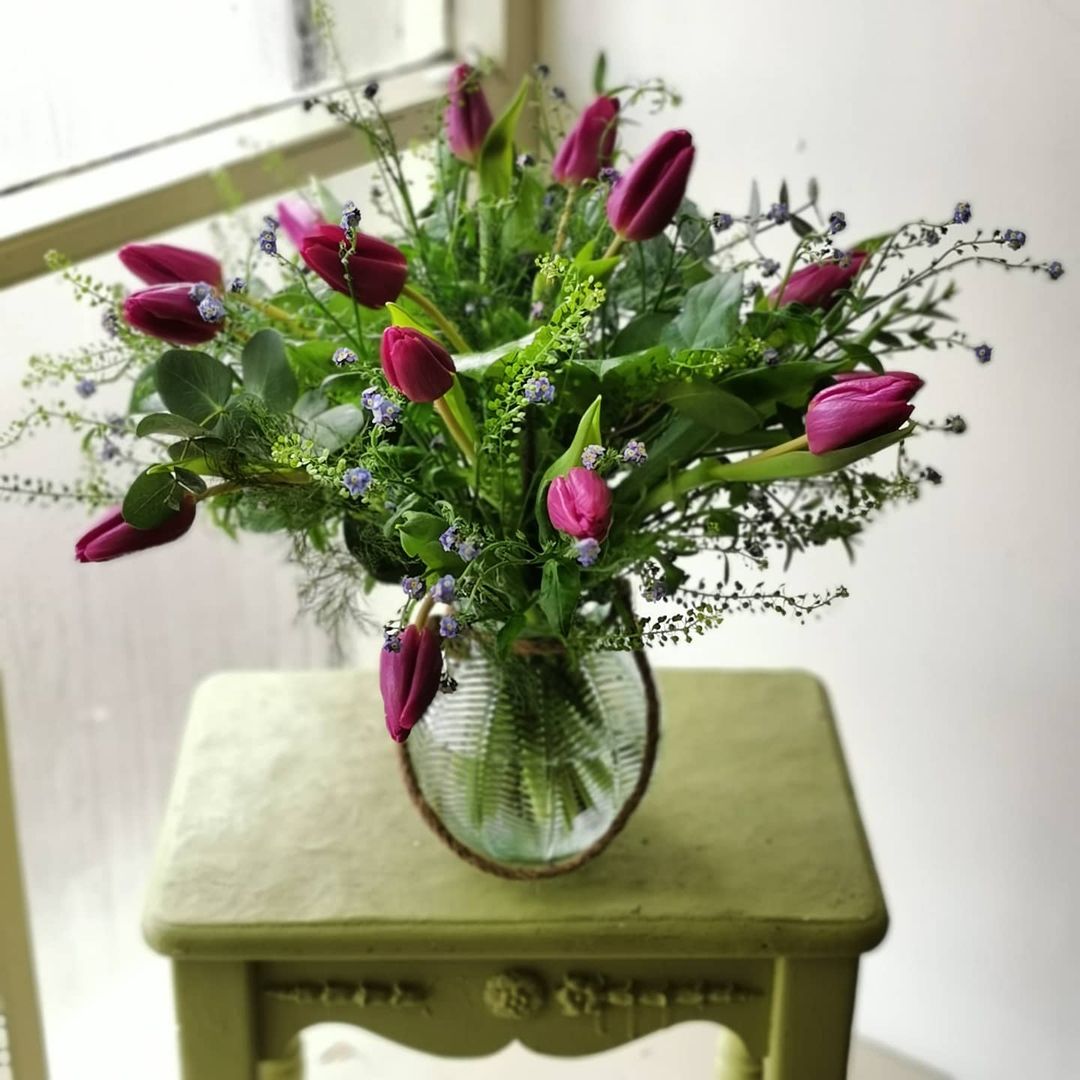 Image via @the_green_room_roundwood
Tulip Jan Seignette
The bold, classically shaped blooms in rich shades of cardinal red edged with buttercup yellow of the tulip Jan Seignette are definitely a sight to behold. There are lots of variations similar to this red tulip with a yellow fringe, but these Jan Seignette mature really nicely as a much duskier color combination. Because of its robust, tall stems, this tulip is a favorite both in the garden and in floral arrangements.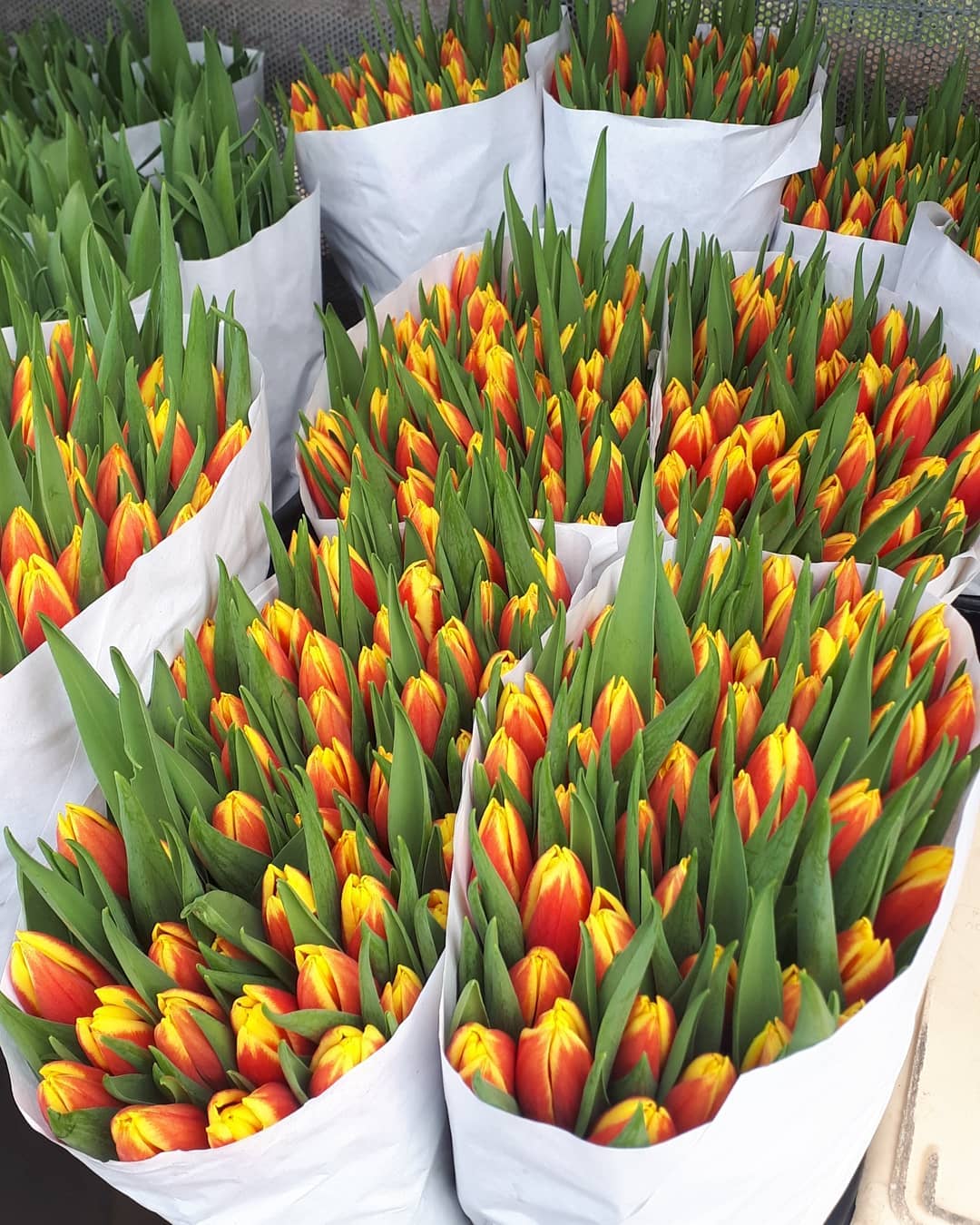 Image via @bloemenkwekerijvdw
Tulip Seadov
The well-known tulip Seadov is a slightly fragrant, red, cup-shaped variety with lance-shaped, grey-green leaves. With its deep red shades, it's a true eye-catcher once it starts blooming in the spring season. You can easily boost your garden or floral design with this gorgeous tulip, leaving us no wonder why this red beauty is so immensely popular.