As the days get longer, the supply of cut hydrangea is growing again as well! High time to get started with this beauty! Whether it concerns bridal bouquets, decoration of special occasions, a luxurious bouquet on the table, or a gift with impact. From now on, there is a wide range of colors and sizes of cut hydrangeas for special floral arrangements.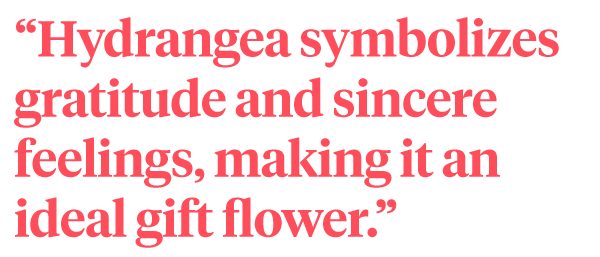 Grace and Beauty
The stylish cut hydrangea stands for grace and beauty. The abundant number of flowers and the generous dome shape make it a real eye-catcher that quickly makes special moments unforgettable. This can be in a very big fashion, but you can also quickly create the WOW factor with smaller amounts of stems.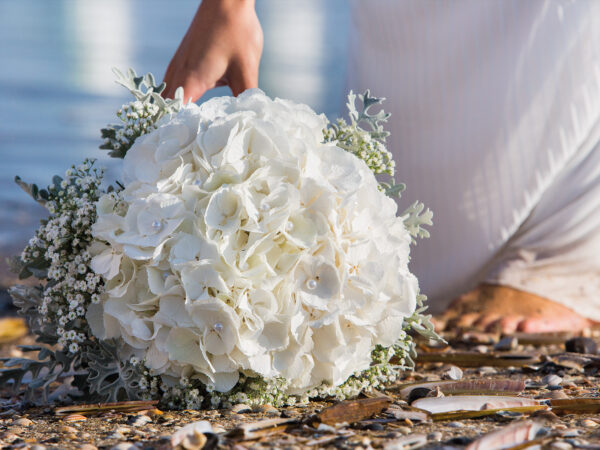 Plenty of Choice
The main hydrangea colors are pink, white, blue, red, and green. There are also many bi-colored ones. White hydrangeas pair beautifully with eucalyptus to create a natural wedding theme. Hydrangea arrangements in monochrome pink pastel shades - whether or not combined with roses or peonies - provide a touch of romance. And with the blue and green hydrangea, you are completely in line with the current interior trends. Plenty of choice!
An Ideal Gift Flower
Hydrangea symbolizes gratitude and sincere feelings, making it an ideal gift flower. Hydrangea is formed by many small flowers which makes them wonderfully showy as a solo bouquet and, on top of that, very impressive!
Sustainable Crop
Cut hydrangea has one of the most sustainable crops. They barely need fertilizers and energy. Natural light is sufficient for the cut hydrangea, and during these longer days, a profuse flowering occurs.
Increasing Supply
At the start of the year, the number of cut hydrangeas is limited and only a few varieties are available at that time. Now that the days are getting longer, the supply of cut hydrangeas is increasing considerably. The range is largest in the summer months.
From now on there is also an increasingly wide choice of varieties! For an impression of the possibilities, visit Hydrangeaworld.com. And also check their extensive Facebook and Instagram posts.