Here are some Indian flowers that are affordable and easy enough to get at any local market, from roses to hibiscus to jasmine and rhododendron. Yes, that's right! Have a read and find out about these 4 surprisingly edible flowers of India.
Edible Flowers of India
Across the world, flowers signify many things — in some cultures they represent abundance, others purity, beauty, divinity, romance, wealth, fertility, enlightenment, and even knowledge. Like fruits, vegetables, spices, leaves, and nuts, flowers are part of nature's roster of nutrition providers to us. India's culinary history shows us that flowers have been used for therapeutic purposes, balancing tastes, and fragrances, and even to improve the aesthetic appeal of a dish.
1) Indian Roses
The rose is in India commonly sighted in the form of gulkhand (a sweet preserve of rose petals from India) or a thick sweet jam-like paste used in paan; kewra water which acts as a natural coolant; candied dried rose petals as a garnish on mithai for fragrance and even ittar or native perfumes. The petals can be used in tea blends as well. Benefits: Rose petals help the body maintain healthy cholesterol levels; rosewater reduces inflammation, and soreness and is a natural coolant. It's a mild sedative, enhances the body's natural immunity, and promotes a healthy heart.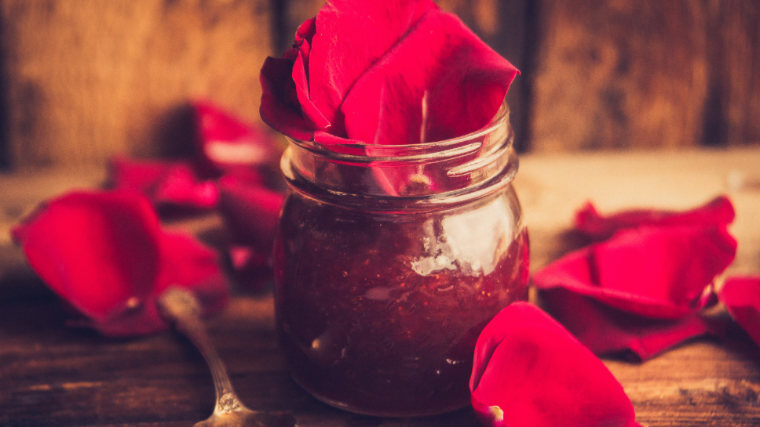 2) Jasmine
The question is, does chameli and mogra (as the jasmine varieties are locally known) smell better than it tastes? A popular pick for perfumes and oils, the flower's aroma also functions in scenting teas and sweet dishes like cakes, cookies, and other bakes. At home, you can dry and mix them in a bag of green tea leaves and watch them 'flower' or 'bloom' in a cup of hot water. In its dried form, one can also add these to salads and rice dishes for aroma and added health benefits. Benefits: Jasmine tea lowers blood pressure, strengthens the immune system, and regulates the aging process. Known to control insomnia, aid weight loss, and control cholesterol levels, it is an energy booster and mood enhancer.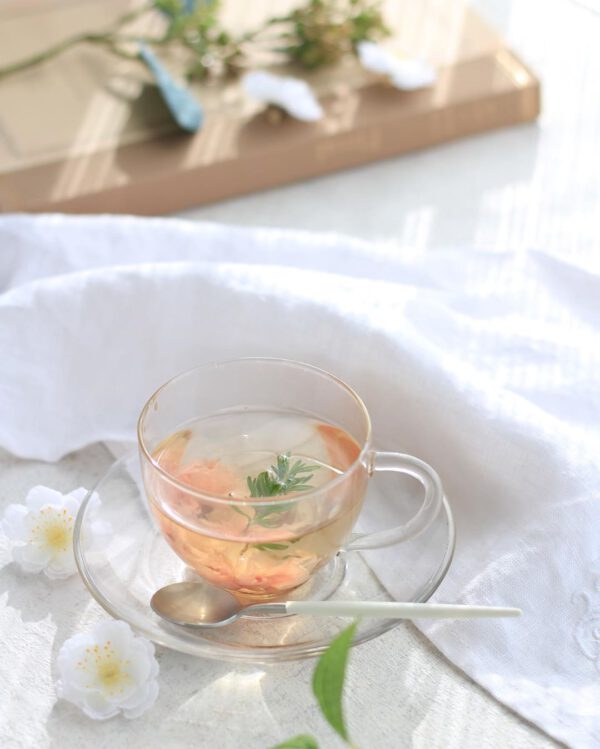 3) Rhododendron
This bell-shaped, scarlet red bloom is the state flower of Sikkim, India, and is most commonly found in the hills of the Himalayan belt from January to March. However, the flowers are commonly used in Uttarakhand, Tibet, and Himachal Pradesh, where they are called burans or buransh. From sweet jams, honey, and juice cordials to sweet-savory parathas, chutneys, pakoras, and even wine, these flowers are treated with utmost respect considering that the young leaves are poisonous. Locals consume them with a clear understanding that using the incorrect bits (like the stamen) could result in a bottle of sweet 'mad honey' that intoxicates and can cause discomfort. Benefits: Make a paste of the flowers to cure headaches. The juice is abundant in calcium, iron, potassium, and vitamin C. It's a fantastic antioxidant and anti-diabetic that also acts as a coolant for anyone with tummy troubles. Interestingly, eating the petals of this flower helps remove fish bones stuck in the throat. For those living at a high altitude and suffer from seasonal sickness, you can consume this in the form of a chutney made with tamarind, garlic, coriander, and chilies.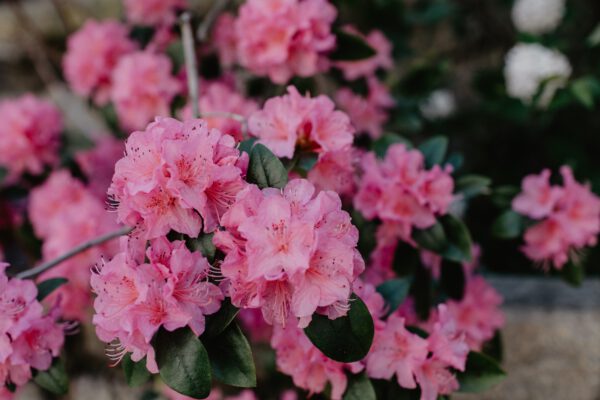 4) Hibiscus
This flower goes by plenty of names depending on where it is grown. Roselle in West Africa and Australia, while in India it goes by Ambadi in Maharashtra, Gongura in Andhra Pradesh, and Telangana and Chukor in Bengal. Its primary taste profile is a unique citric flavor with a hint of bitterness. The sorrel leaf (as it's referred to in famous culinary lingo) is added to salads and soups. In Andhra cooking, gongura is added to lentil curries and made into a popular dish of leaves and spices called gongura pachadi. At home, you use it to add a sweet-sour flavor to your fruity cakes, chutneys, and even rum-based drinks, as the newer mixologists across the country are doing. Jams, cooling drinks, and preserves are other common forms of giving this stunning flower an opportunity to show off its hue and flavor. However, the best way of savoring its health benefits is by infusing it in tea or sprinkling a dried version on top of your food. Benefits: The winter superfood is a wonderful source of vitamins, minerals, and antioxidants; is low in calories, high in fiber, and aids weight loss. It's high in vitamin C, benefits both skin and hair, improves the elasticity and production of collagen, makes skin smoother, and reduces wrinkles when used in face packs. It boosts the immune system, prevents anemia, and balances the acid and alkaline ratio in the body.