Persian rugs come in various designs, but floral patterns are evergreen favorites. Not surprisingly, discerning homeowners have a floral one on their wishlists. If you are already a proud owner, you must do your best to maintain your precious piece. Not doing enough may leave it old and forlorn, and even affect its lifespan. Fortunately, keeping your floral Persian rug looking new and gorgeous need not be a humongous task. You can follow these tried and tested tips homeowners swear by.
Skip the sunlight for your Persian rug
Although natural light enhances the vibes and lowers your bills, you must skip it for your Persian rug. Prolonged exposure can cause color fading and turn the fibers brittle. The floral piece may lose its beauty as a part looks duller than the rest. You need not skimp on the natural light for your interiors, but you can place the rug away from the areas that get it. Consider installing curtains, sheers, or UV filtering window tints to prevent the effects of direct sunlight.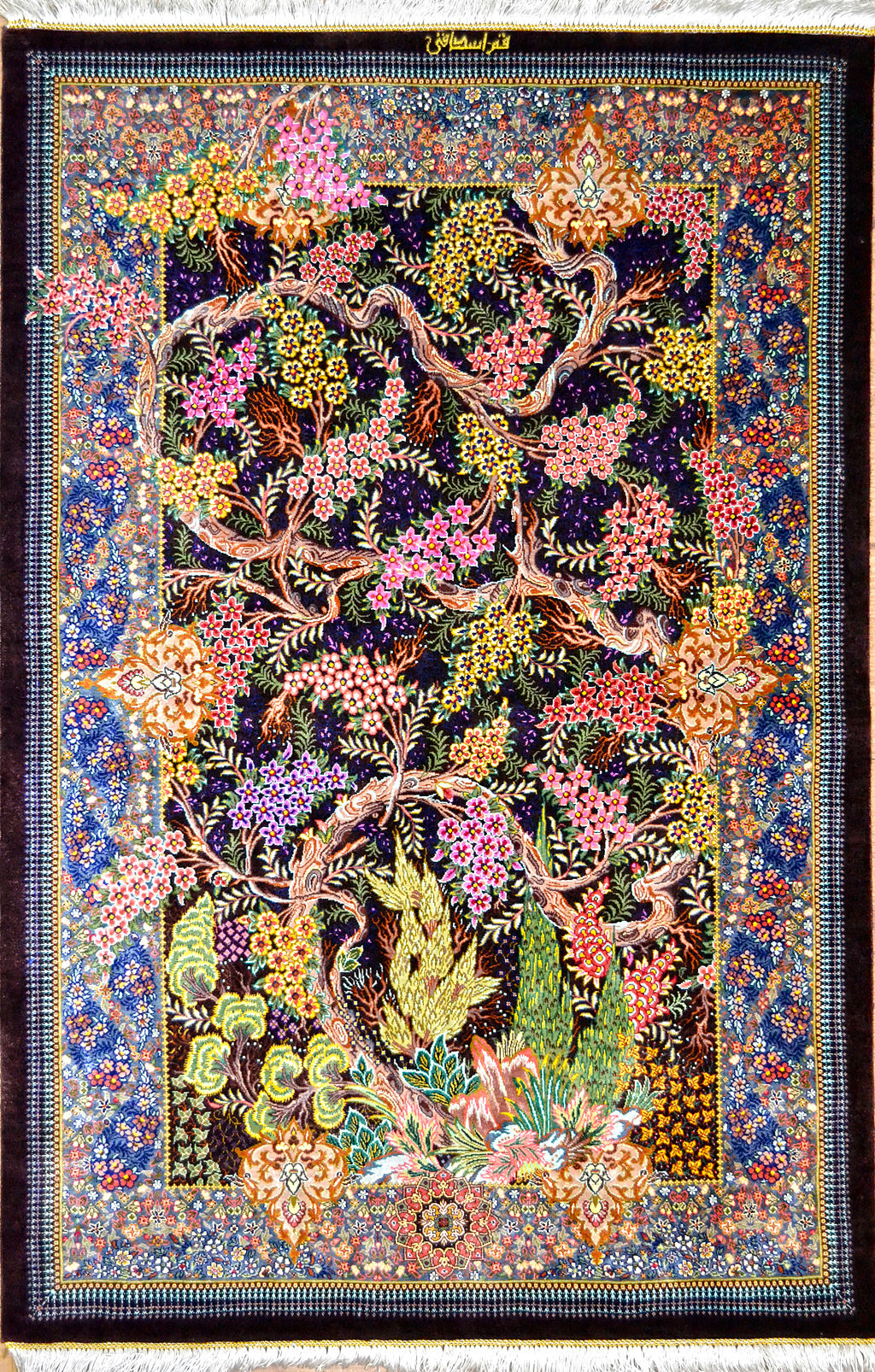 Vacuum regularly but gently
Dust and dirt are more likely to settle into the intricate weaves of a floral Persian rug. But you can address this with a regular and thorough vacuuming. But remember to be gentle with the suction as too much pressure can affect the fibers. Flip the piece and vacuum its backing first to dislodge the particles. Follow it up with gentle cleaning across the front. Vacuum in the direction of the fibers instead of the opposite direction. Using upholstery attachment for the edges can save the fringes from being sucked up.
Call a professional for regular deep cleaning
Regular vacuuming works well for dirt and dust, but you cannot expect it to be enough to maintain your precious Persian rug. Moreover, spills and stains can ruin the beauty of floral patterns. Schedule a professional rug cleaning service to deal with such mishaps. You must get a deep cleaning job every few months, even if there are no spills and stains. Professional cleaning is even more necessary if you have pets and kids around.
Use padding for extra protection
Placing padding underneath the piece protects its shape, reduces wrinkling, and prevents debris buildup on the bottom. Floral rugs require it even more to retain their design integrity. Padding is also good from a safety perspective as it keeps the rug from sliding around on a slippery hardwood floor. It can prevent slip-and-fall mishaps for kids and seniors. You must surely invest in quality padding to avail yourself of these benefits.
Store your Persian rug cautiously
You may want to store your precious belongings during the warm and wet weather or when leaving for an extended holiday. While it is the most sensible thing to do, improper storage can do more harm than good. Follow the storage basics to do it correctly. Roll it tightly and tie it with a rope strong enough to prevent unrolling. You must also protect the rug from moisture by packing it in plastic and storing it in a dry area. Placing a few mothballs is a good measure.
A Persian rug is a valuable investment, so you must do your best to prolong its lifespan. Follow these maintenance tips to keep it looking new over the years.