Summer has not only started in gardens and parks. Upperbloom also ensures that more and more balconies and roof terraces are in bloom. With plant sets that attract butterflies or bees, but also strawberry plants or fresh herbs are possible. Green fingers? No need. That's not gardening, Upperbloom gives a whole new meaning to the word balconing. The Dutch startup won an investment from Shawn Harris – known from Dragons' Den – and has thus expanded the range of plants, among other things. For example, Upperbloom is building a green city, balcony after balcony.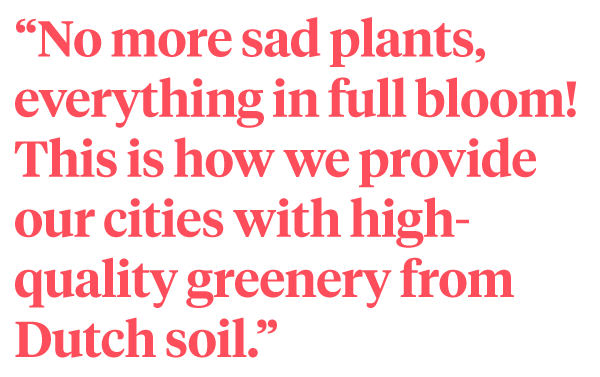 Perfect Plant Set
Splinter green – small pieces of greenery scattered throughout the city – contribute to biodiversity, air quality, appearance, and the climate. Upperbloom's helps consumers create their own piece of greenery, feasible and simple, also in apartment buildings. For every location, there is a perfect plant set. Upperbloom balcony gardeners take care of the installation and plant changes with seasonal plants so that every outdoor spot grows and blooms all year round. Nothing is lost because returned plants are given a second life in the open ground or become compost. With the water meter, watering is also a breeze. There are eight summer plant sets with plants by color, fresh herbs, lavender, strawberries, and plants that attract bees or butterflies.
Flower Transformation
Investor entrepreneur Shawn Harris: "I have always found the transformation that flowers can bring about in the urban jungle impressive. I am therefore happy to be involved as an investor in this green impact on the city!" Upperbloom founder Sam van der Zanden: "Many people don't start plants on the balcony because they find it difficult to place them or keep them alive. We take those concerns away. No more lugging garden soil, but beautiful plants and flowers on your balcony. No more sad plants, everything in full bloom! With our planter system, it is possible to hang or place planters on the balcony railing with our specially developed stainless steel frames. This is how we provide our cities with high-quality greenery from Dutch soil."
About Upperbloom
Upperbloom was founded by entrepreneurs Sam van der Zanden and Tom van Ruitenbeek. The seed was planted in 2018 when Sam received a nicely filled planter from his mother. His balcony became more atmospheric, used more often and the view also brightened up the living room. Sam started to study flowers and plants, gained knowledge from growers, and started selling filled planters on a small scale. Together with Tom, he developed the idea into the professional service that Upperbloom is today. New plant sets are developed every season together with growers and specialists. The cultivation and filling are done by the Pantar Amsterdam market garden.