Biologist and designer Lilla Tabasso freezes bouquets and tufts of grass at their most precarious stages of life, the dwindling stage. In her studio in Milam, Italy, Lilla creates graceful and fragile-looking glass sculptures of wilting flowers and rough pieces of turf. She captures the moment of just going passing from the blooming stage to bowing, collapsing, and decaying.
The Passage of Time
Lilla's artistic experimentation focuses on her interest in, and feeling for nature, aided by her knowledge of botany, and combined with the complex practice of hand-made Glass. Her works are mainly flowers of incredible realism that draw from nature an infinite palette of colors, limpid shades, and also – fundamentally for the artist – mutations and imperfections: dry branches, faded flowers, and wilting leaves. These are referred to in the concept of 'Vanitas', a symbol used in Art History for the transience of earthly life, and the inexorable passage of time. Lilla Tabasso's style harks back to the 'still life' genre which gives shape to hyper-realism and extreme naturalism. Lilla: "The focus is on the way in which they burst with life and vigor at first bloom until eventually the passage of time inevitably takes its toll."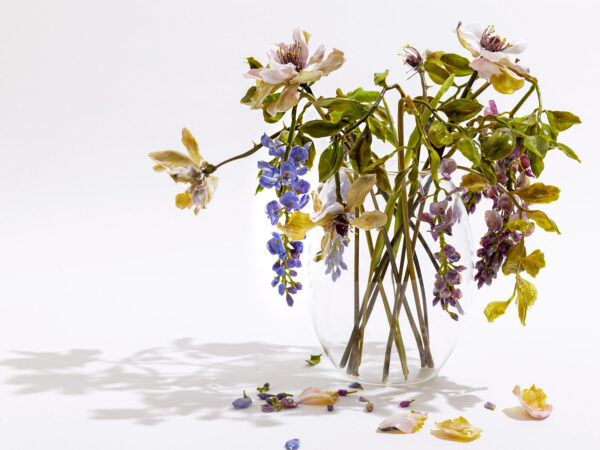 Wilting Flowers
Tabasso's way of work is quite spontaneous. She does not make any preliminary sketches, relying on her biology background and instinctive hunch to depict the flowers. She prefers instead to portray a lily, peony, or hydrangea as her process unfolds. Lilla: "More so than the shape or form, it is the choice of color, together with a warm and natural shade, which is a priority, (that) gives the flower its transparent melancholy, a permanent condition of every creation." These wilting flowers artworks are a result of this philosophy.
In November 2021, Tabasso will open a solo exhibition in collaboration with Caterina Tognon Art Gallery at Galerie Coatalem in Paris. Furthermore, she is preparing her work for shows at Musverre and The European Fine Art Fair in 2022.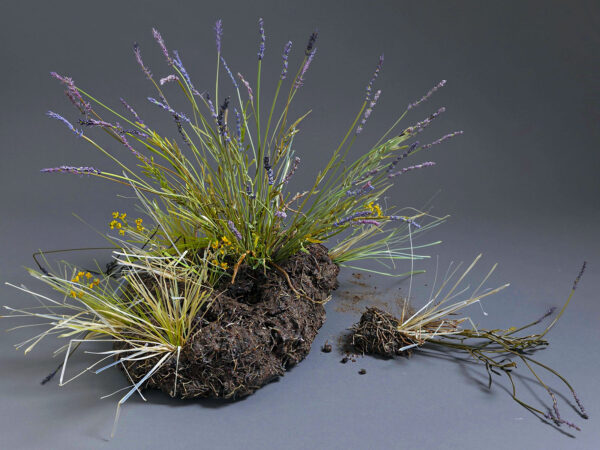 All images from Lilla Tabasso's Instagram by Roberto Marossi, courtesy of Caterina Tognon Art Gallery.