Surviving on an island where tourism accounts for 80% of the island's economy has been nothing short of challenging. When the global pandemic closed Bali to tourists from March last year (2020), businesses such as hotels, restaurants, cafes, spas, and retail shops struggled to survive. The long-drawn battle with COVID-19 eventually claimed the livelihood of many shops pandering to tourists, reducing neighborhoods once teeming with gregarious travelers – popular tourist areas like Kuta, Seminyak, Ubud, and even nearby Nusa Lembongan and Nusa Penida islands – to noiseless, hushed ghost towns.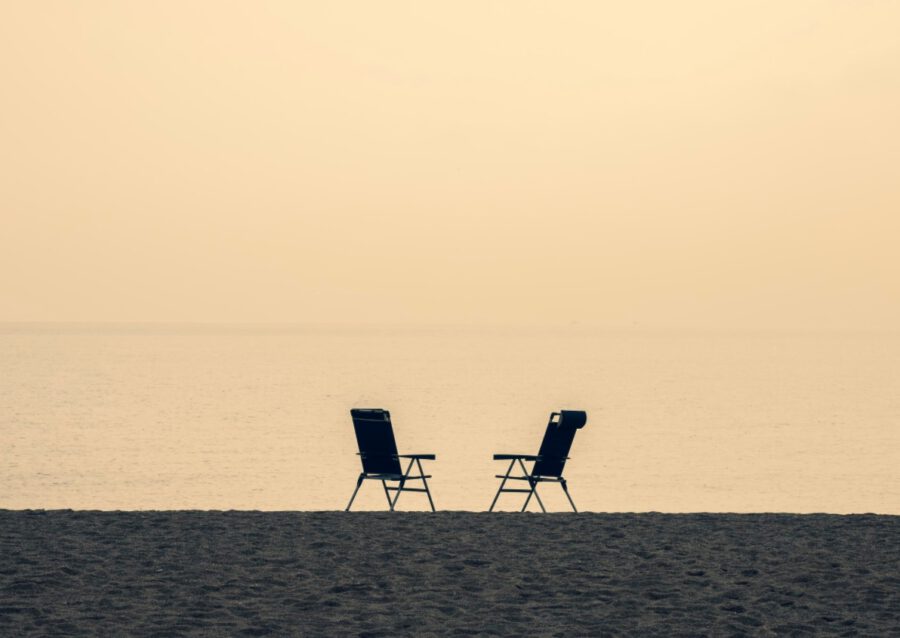 The Bali Florist
is fortunate in that our floristry business is not as tourist-reliant compared to businesses that were harder hit. Many of our fellow florists who depended heavily on hotel contracts, weddings, and events had to cease operations, some temporarily, others permanently. While we bemoan the state of matters caused by this coronavirus, it got us thinking about how and why The Bali Florist has been able to sustain its operations, and even deliver healthy sales increases. This blog article is hence devoted to sharing what we did so that other florists and even businesses from other industries can apply these learnings, and hopefully help them ride through this pandemic. We've broken these learnings down into ten tips and sorted them under broad categories. They are easy to follow but require time and effort to see them through. Let's get started!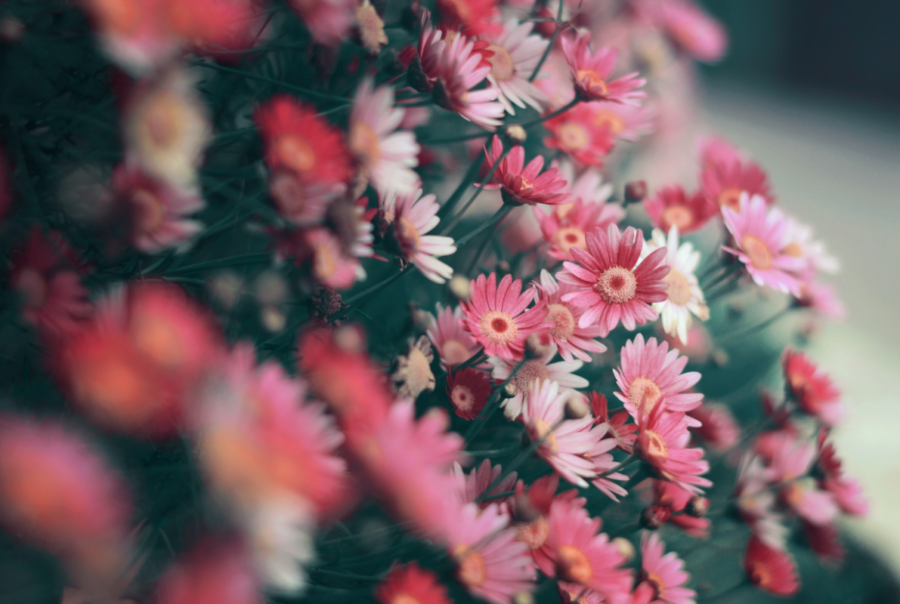 Top 10 Strategies That Helped Us Thrive During the Pandemic
The floristry business is largely impacted by special occasions, and emotions remain at the heart of flower-gifting. Even though the pandemic has caused many weddings and events to be postponed indefinitely, florists need to remember that other cradle-to-grave moments – birthdays, anniversaries, deaths, and such – are still commemorated with flowers and gifts. Furthermore, the physical distance and separation from family and friends, be it across continents or due to current restrictions, are all the more reasons to share floral gifts till you are gathered together again.

1. Maintain and boost your online presence (and no, we are not talking about advertising)
Ever since The Bali Florist opened in November 2017, our strength in digital marketing has been evident: '
The Bali Florist
' name and website domain has an excellent presence on search engines, we have a well-maintained website and we respond promptly to all web/email inquiries. Having a website, and hence an online presence is a bare minimum for a business. But it doesn't stop there. To be favored by search engines such as Google, Bing, and Baidu, your business website design should consider the user experience and a continual information flow (outdated information is a big no-no).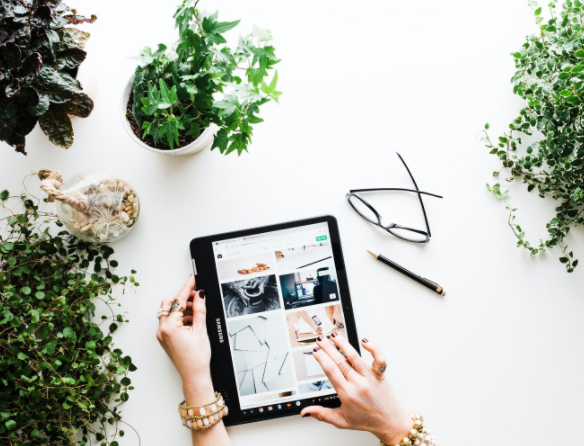 Think of your website as a bookstore: older books on your shelves collect dust and get less attention than newer, recently published books. The bookstore's upkeep and ongoing maintenance requirements that you shuffle the older books and reorganize them among the newer titles for a fresh display to attract customers. Similarly, your website's content (text and images) needs to be updated regularly, perhaps even revamped in terms of its design and ease of use. The Bali Florist's website accounts for at least half of our overall revenue and though this number is growing year on year, we make the effort to continually improve our site.
2. Keeping in touch with existing customers
A good website goes beyond mere technology working behind the scenes. It requires a dedicated team of web-keeper(s) and customer service personnel. Putting the extra effort to communicate with customers (orders via the website, social media, messaging platforms, email, or voice calls) paid off tremendously. Our customers appreciate our update on their orders and their satisfaction translates into repeat orders and in time, returning customers. So don't be lazy, keep in touch with your customers!
3. Keep social media rolling
Continue to remind customers of your presence through active social media posts. The times when business is slow are best used to craft your social media messages! Avoid being 'out of sight, out of mind'. Since this is a 24/7 global platform, you'll always be speaking to someone, somewhere. For The Bali Florist, our digital channels (website, Instagram and Facebook) feature creative floral arrangements, thoughtful quotes, reviews from grateful customers, or just the sharing of floral knowledge. Get creative with engaging and genuine stories, and visuals to attract audiences to your business.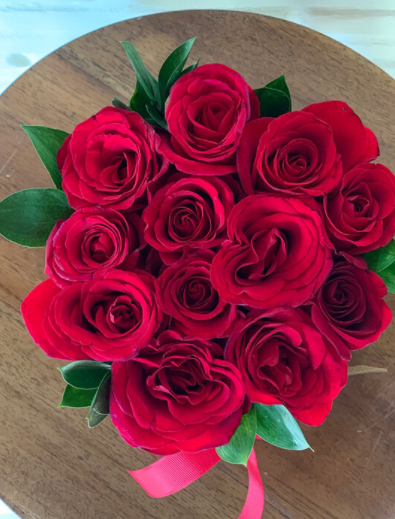 4. Encourage customer feedback and reviews
It is always a good idea to get feedback on your products and services after you've successfully concluded a transaction. Start with customers whom you'd feel comfortable asking and get them to give you a rating and brief review so that you can continue to improve. You can sign up for a Google My Business account which allows businesses to claim and control their Google map location and customers to review the business. Google ratings boost your online presence on Google search results -- the more reviews (good quality ratings), the better chances of a higher search ranking result on Google (SERP). In our experience, customers are happy to provide feedback and we gain something regardless of the favourability of the comments. We don't completely agree that 'the customer is king', instead, we communicate honestly about what is possible within their budgets and seasonality, so that we can build a genuine and open customer-florist relationship.

5. Differentiate yourself
Regardless of your industry, think out of the box and be different! Develop your signature style. For a florist, a signature style could be anything from a specific color combination to the floral vessels or materials used to the bouquet size and arrangement flow. There are a plethora of ideas online, but remember never to use someone else's creation to promote as your own in your website or social media. Be genuine and find your personal niche and style.

6. Reward customers for their loyalty
The Bali Florist has close to 500 loyalty members (in Bali and overseas), a meaningful number for a small florist like ours. Through our in-store Point-of-Sale System (Moka Pos), we created a loyalty program to keep track of member sales, points collection, and redemption. We reward members who have accumulated a certain number of points with a cash voucher to use on their next purchase with us. Customers appreciate rewards and businesses that make the effort to reward them. As long as we continue to offer great service, our loyalty program becomes a bonus that puts The Bali Florist top of mind when it comes to sending flowers and gifts.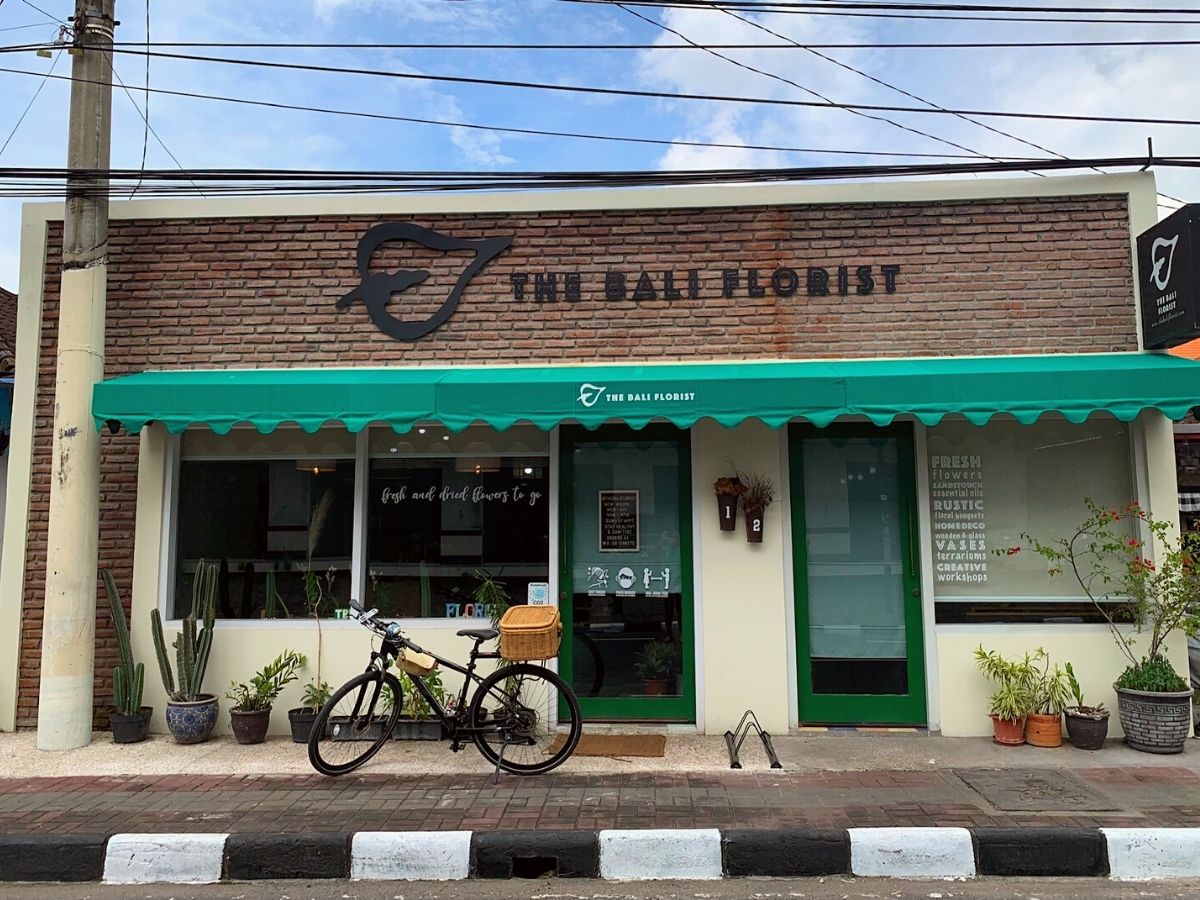 7. Service customers with extra care
Communicate, communicate and communicate! We are listing this again (see #2) because this truly helps create long-lasting customer relationships. Ordering online (from overseas/within the area) can be a daunting task so we need to gain our customers' trust. Through quality products, seamless communication for orders, and post-sales processing, customers will not only trust and be confident of your services but also become your loyal clientele and ambassador!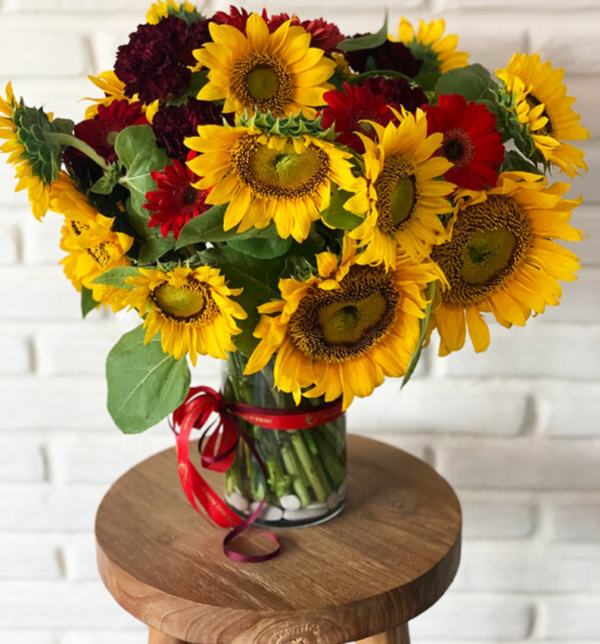 8. Give personal and prompt service
There is nothing worse than generic, copy-and-paste email and text messages for your customers. Customers want your attention and here are ways to let them know you hold them in special regard:
Address them by name (hellos to their family and pets, feedback on a previous order, etc.)
 Be polite and prompt (within 24 hours) with their queries
Reply to inquiries thoughtfully and completely (e.g. if certain flowers/services are not available, offer suitable alternatives)
Be empathetic of their joys and sorrows (i.e. condolences for deaths, congratulations for weddings)
Be responsible and accountable for your actions (e.g. apologize for errors, be honest and factual, compensate where it's reasonable to do so)
9. Maintain healthy supplier relationships
Reliable floral suppliers (growers or distributors) and partners are the lifelines of florists. The Bali Florist makes it a point to treat all suppliers and partners professionally and respectfully. Clear order communication, prompt payments, occasional visits (face-to-face is always better!), honest feedback on products/services – these are supported by the kindness and mutual respect to create a healthy florist-supplier relationship.
10. Empower your team
Treat one of your most important stakeholders – your employees – how you want to be treated. Avoid using a condescending tone just because you are the boss; your florist (or team) can only be as strong as the weakest member. It is our experience that a fully empowered team raises the quality and accountability of their work. Though this empowerment process takes time and requires a leader to train, show the ropes, be transparent, provide constant critical feedback and praise, and most crucially, trust and exhibit confidence in each team member, you will be surprised at how effective it is at elevating your team.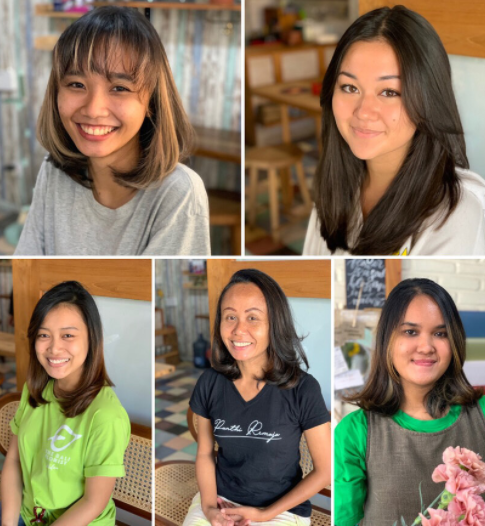 Dave Hollis, the New York Times bestselling author of Get Out of Your Own Way, said it aptly, "In the rush to return to normal, [let's] use this time to consider which parts of normal are worth rushing back to." There has never been a more important time than the present to support each other, stay motivated, generate positivity, and build a sense of togetherness within our community. We have always been very appreciative of everyone's loyalty and support throughout the pandemic, and we hope this article will help and motivate someone who may need it