Autumn
If a year was tucked inside of the clock, then autumn would be the magic hour. With its charm, magic, and mystery autumn is the most beautiful time of the year.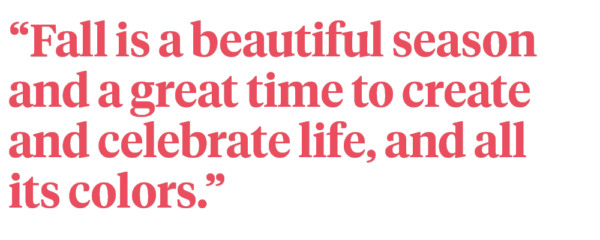 Autumn Gives Enough Reasons to Enlighten Our Homes
The magnificent carpet of orange, red, brown fallen leaves at the parks and streets, the cool breeze, and the warmth in nature makes everything about fall sheer beauty. What I love most about the Autumn is flowers, fillers, and other natural materials available to create splendid colorful floral arrangements with lots of texture and accessories. The autumn is all about roses, dahlias, chrysanthemums, orchids, zinnias, calla lilies, berries, corn mazes, maple leaves, pumpkins, and many more. The flower arrangements bursting in colors like orange, yellow, faded red, warm pinks, purple, gold, green, and earthy tones to create harmony and equilibrium full of emotions and memories. The two major highlights for florist during fall is Halloween and thanksgiving. Apart from these two events autumn gives us enough reason to enlighten our homes with beautiful fall arrangements, our windows, and entrance with wrath and send it to our loved one to create memories. Some of my favorite flowers in autumn to work with are:
Roses
I always adore roses, and undeniably roses are the most popular flowers across the globe. The roses are available in numerous colors, sizes, shapes, and texture. Roses in the shade of red, faded red, rustic red, orange, yellow, pink, pale & dusky pink, and brown are ideal to use in autumn arrangements. Add wheat stalks, hypericum, eucalyptus, and transform the simple rose in outstanding arrangements. Roses are elegant, delicate, and timeless.
Dahlias
Dahlias are gorgeous, colorful, and have big beautiful blooms. There are tones of reason to love dahlia in a flower arrangement. They are available in various colors and varieties and are long-lasting. These vibrant blooms in reds, pinks, oranges, purples, yellows give the feel of summer. Mixed dahlia with various colors and bloom sizes with spray chrysanthemum and disbud chrysanthemum along with amaranthus and other fillers to create texture.
Chrysanthemums
Chrysanthemums are popular autumn flowers are available in various forms such as spray chrysanthemums, with many blooms in one stem, disbuds, with one bloom on a stem, and spider mums, with spike-like petals, that give an exotic look and texture to arrangements. Use orange, yellow, faded pink, and pumpkin orange or rustic orange in spray, disbud or spider mums to give arrangements extra touch of autumn. They are amazing to create wreaths too.
Orchids
If you are looking for a more sophisticated choice, I will pick orchids. Orchids are excellent flowers to work with and have a long vase life. Orchids are available in so many deep colors, like purple, blue, deep garnets, and yellow g They create so much depth and texture in an arrangement. And luxury.
Foliage, Fillers, and Accessories
Autumn means warm, woody, and fresh. Fillers and foliage in an arrangement help you achieve these elements. The green foliage such as eucalyptus, dusty miller, thlaspi, and ivy adds freshness to and arrangements. Cattails, wheat stalks, and hypericum berries help you to create woody feelings. The use of fillers like eremurus, astilbe, amaranthus, and red leaf hibiscus creates warmth. During Fall one of the most amazing containers for decorations and arrangements are pumpkins. Halloween gives florists room to play with various accessories such as feathers, butterflies, or spiders. Great extras to create Halloween arrangements.
Fall Is a Beautiful Season
Flowers and colors have an impact on our moods and our attitude. It is most important in today's world to create a splendor atmosphere with beautiful fall flowers and to have a positive outlook. Fall is a beautiful season and a great time to create and celebrate life and all its colors.