The idea to recreate Geisha came first when I received a kimono from my son who had traveled to Japan. When I received it, I realized that it was a piece of art. If you look closer you see a lot of colors, forms, and textures in it. I immediately wanted to be able to match it with natural flowers. Here's my Geisha adorned with a flowered umbrella and floral hair jewelry.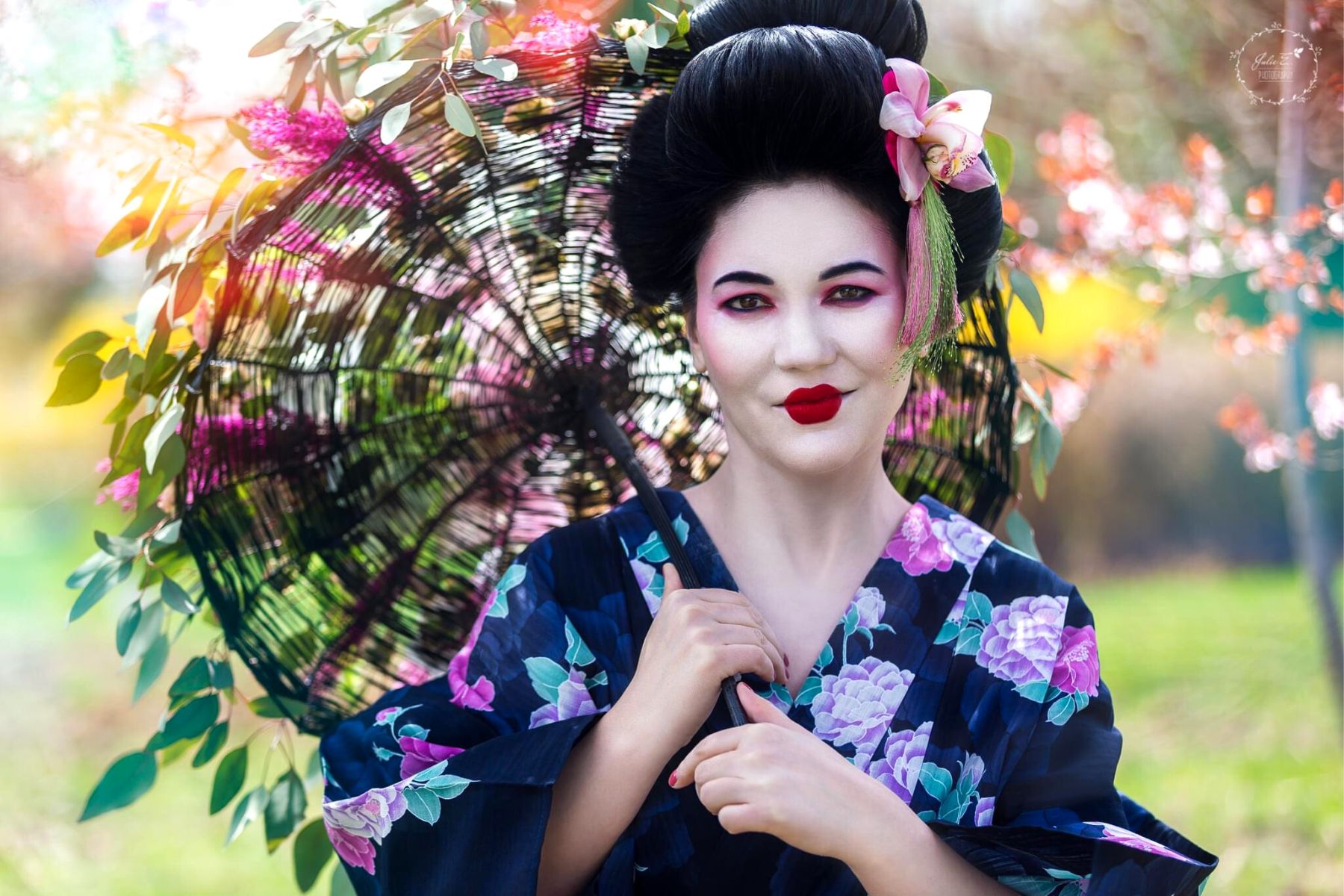 Geisha Adorned With Flowers
After seeing the movie 'Geisha' my idea to recreate a geisha became even stronger. I designed an umbrella starting from wire and covered paper wire and hair jewelry. All were hand made and it took a lot of working hours. The Kimono which was a piece of art itself made definitely a stronger visual impact accompanied by the flowered umbrella and the headpiece.
Flowers for Our Geisha
The main flowers used, were Phalaenopsis Orchids and Dendrobium Orchids, but I also added Spray Roses for their delicacy and their color matching the kimono.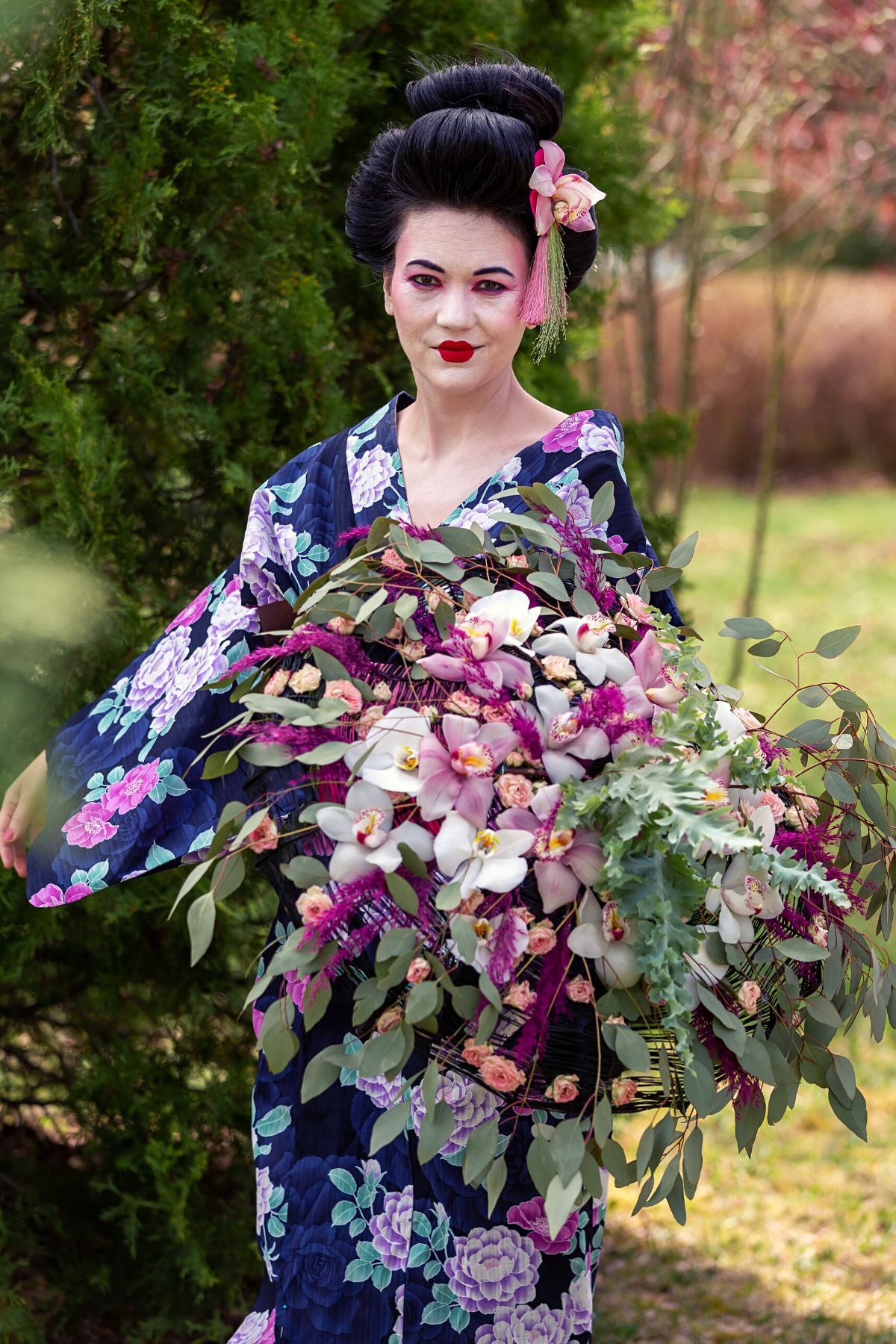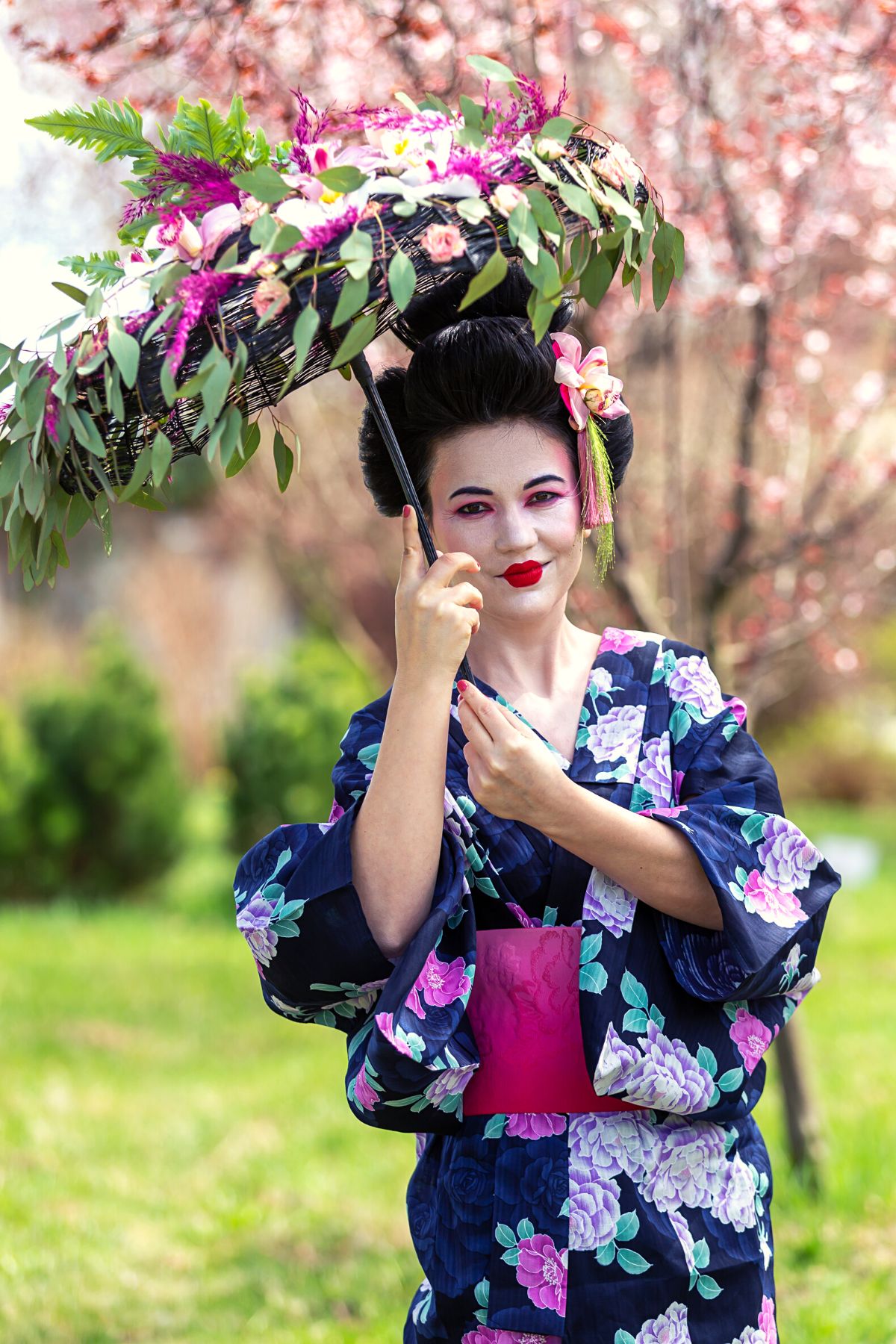 Strong Collaboration
It was a very prepared project and I am very proud of the team. I started with the photograph specialized in movie characters, Julie E. Photography. She was the perfect match to bring the focus to the flowers and art. The makeup specialist Ioana Mateescu, who also studied a lot about Geishas, was able to create magic. And the hair stylist who took into consideration every detail of the hairstyle, Corina Musat made our team complete.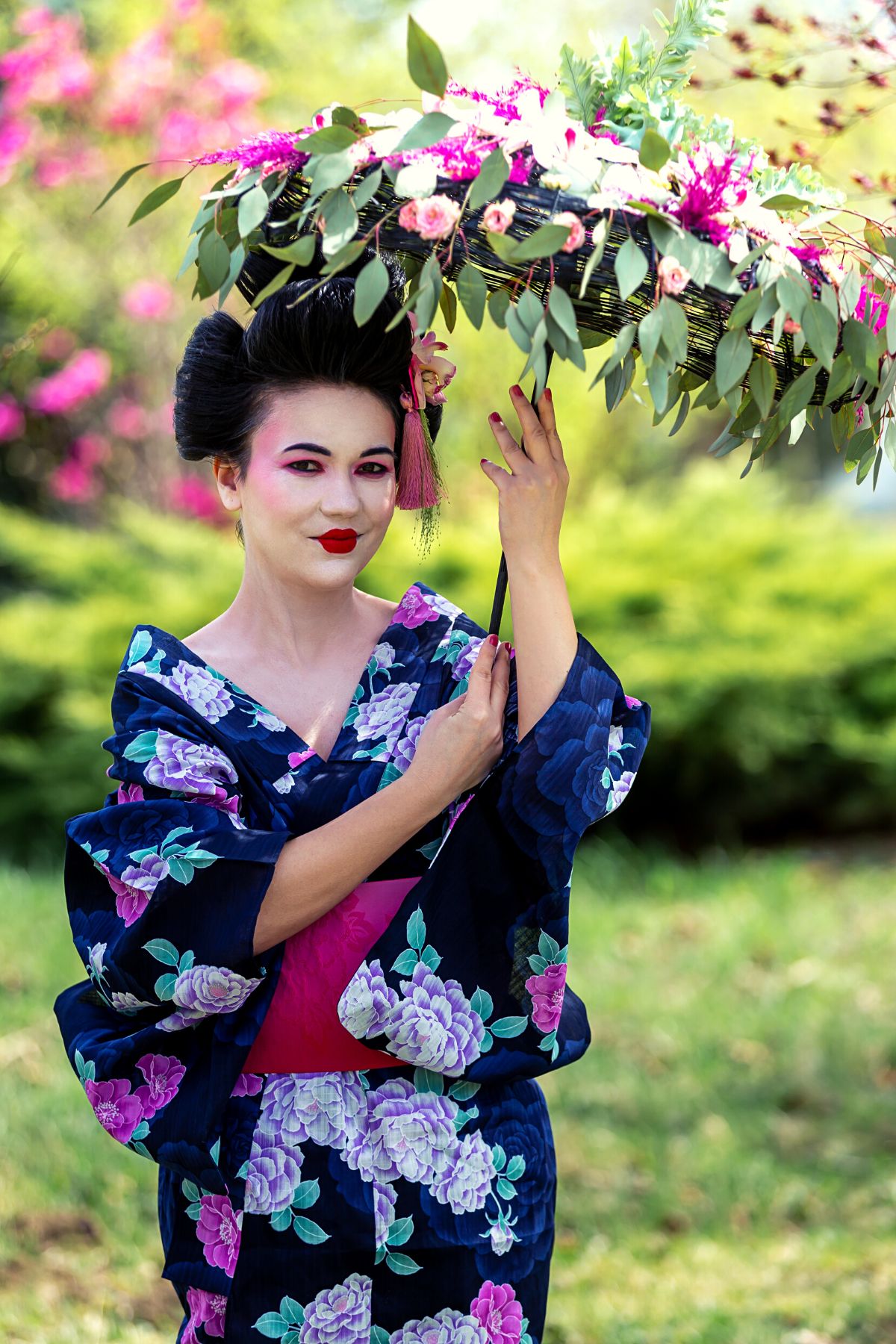 Location for the Photoshoot With our Geisha
We also looked for a park full of blossoming cherries to recreate the Japanese atmosphere. Looking back on this inspirational shoot, I can only be very proud. It was one of a kind project! Hope you'll enjoy it!
Floral designer : Laura Draghici EMC
Floral team: Anca Elena Cretu
Photo: Julie E. Photography
Make up: Ioana Mateescu - make up
Hair: Corina Musat