As part of the European Days of Art Crafts, I was able to exhibit some pieces of my confection. The rule for this type of event, unlike floral art where everything is ephemeral, is to work on perennial works. I make flowers in all types of materials as a floral parurier, a craft of art in France.
A Floral Parurier
You must think now, what is a floral parurier? A parurier is a French word, and according to the dictionary a 'person who manufactures or trades in fashion or fancy items intended for women's fashion'. So that is what I did!
Last September I made an Haute Couture Jacket for Fleuramour in Alden Biesen with a collar made of vegetable embroidery from basmati rice, brown rice, yellow millet seeds, beluga lentils, and red quinoa. It took a little more than twenty hours for it to be realized. This event gave me the perfect opportunity to use it again.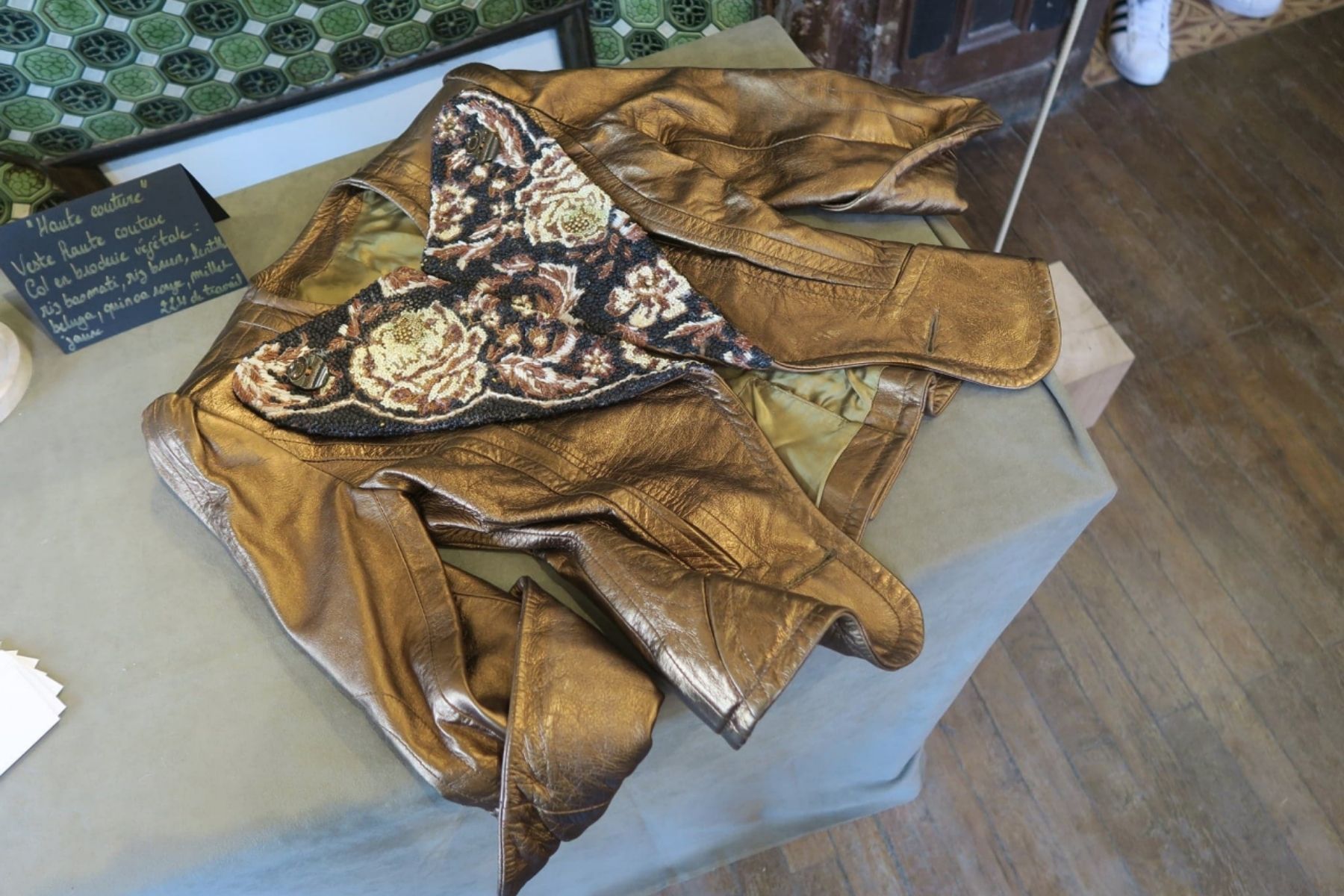 A Woman's Body
I also presented three other achievements. All in the theme of a woman and, more precisely, her body.
Life
The first is a sculpture in mulberry leaves on a base of oak about 1.60-1.65m high. I called it 'Life' because of the holes left in its body: they are the image of the sacrifices - both physical and moral - that women make. Especially mothers for their children. In addition, these holes do not exclude any woman since they also represent the void left by the loss of a child or simply for those who can not have one.
Heart
The second is a painting that I named 'Heart', it is 60 x 80 cm. It is made on a base of dried lotus leaves with a bust of leaves in tinted mulberry and lace, embellished with dried flowers and roses made of packaging chips.
The delicacy of the lace that protects the heart shows the fragility of the woman and the flowers her softness. She carries in her heart a bleached thistle - synonymous with both strength and pain.
I have added light to it, presenting fire and hope that burns and lives in each of us.
Breathe
The last work is an abstract painting of 105 x 43 cm in black and white with a generous woman's breast flowered from a mixture of plaster, chalk, and glue. Its name is 'Breathe'. I chose to represent this exhibition with models of all sizes in the image of most women and 'Breathe' is a generous model because we are all unique like these pieces.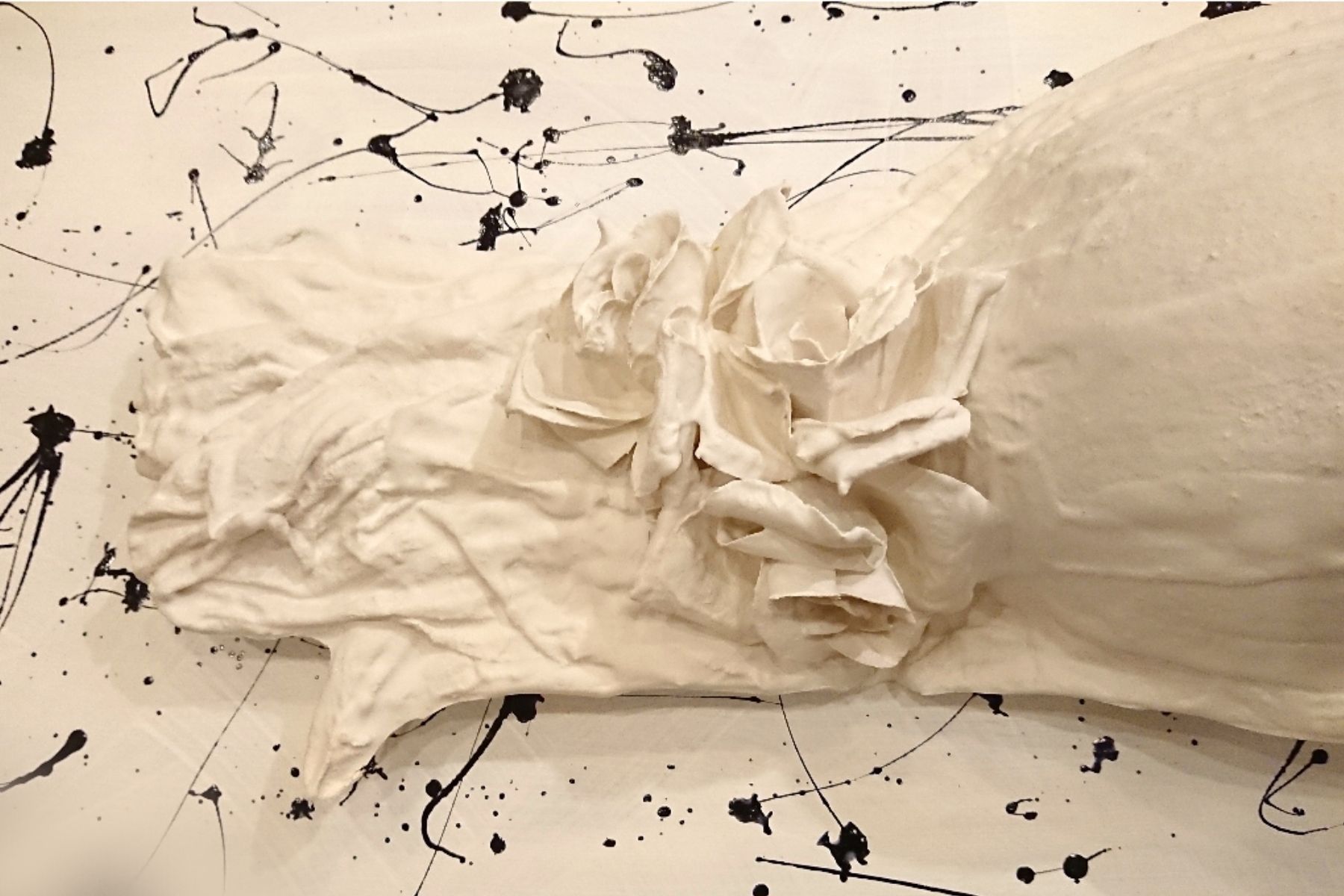 Mixing art and floristry is obvious to me because even if it is ephemeral, are we not talking about floral art? Playing with the materials, and adapting the techniques, all is very enriching both in my job as a floral designer and in that of a floral parurier. The important thing for me is to convey emotions or a message through my creations.