I am Douwe Hoving and my passion is plants. I am a real plantaholic! I was interested in flowers and plants at a young age. Immediately after elementary school, I was the only one in my class to consciously choose the Horticulture and Trade School.
This choice all started with a cutting. The saxifraga stolonifera, also called 'mother plant'. So, in the end, the 'mother plant' of my 'plantastic passion'. During and after my education I worked at wholesale- and retail companies.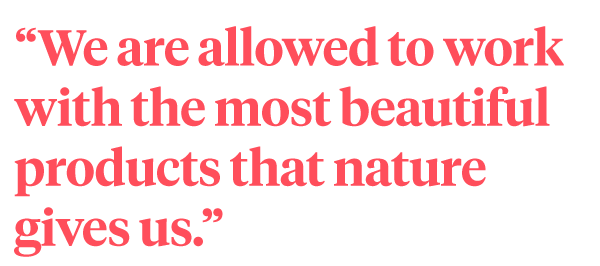 Share Passion for Plants and Flowers
With this experience, I finally, seven years ago, took over a wholesale of potted plants. I then drove up to my customers, florists, and garden centers with a truck full of plants. I thought this was a very nice way of working because a very personal connection is created between us at those moments. We share our passion for plants and flowers. During these rides, much more was discussed than just plants: questions about the store, staff, business, and the personal experiences of florists and garden center owners. In the same way, I also work with growers. I find personal contact really beautiful and important. That is why I want to continue to do this, in the current rapidly changing plant market. As a florist, you really face different challenges than before. This requires a new approach. A way of working that is in the middle of the now.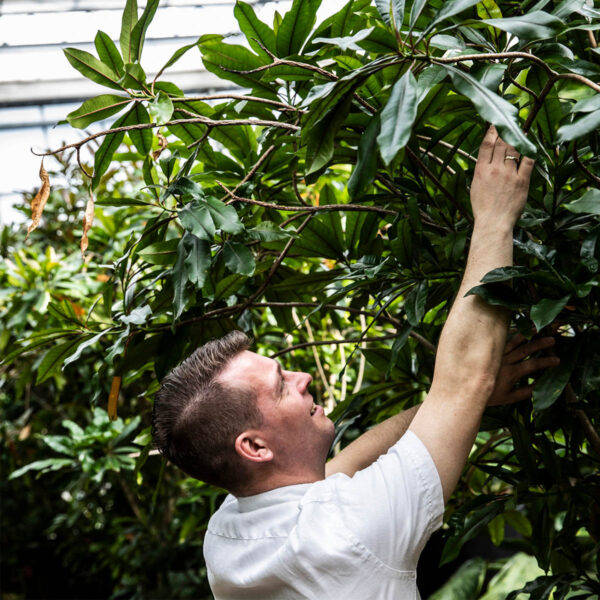 Slightly Different...
The time of just selling flowers and plants is definitely over! This sale is no longer exclusively reserved for florists and garden centers. Especially chain stores such as supermarkets and hardware stores make their voice heard. By buying in larger parties and price agreements with growers, they can use a cheaper sales price in combination with much lower margins. To the frustration of independent garden centers and small flower shops. The interference of "the big boys" does not make our wonderful profession any easier. It makes uncertain: "how will it go in the future?" "Will our profession still exist in 10 years?" "How am I going to do that?" But also: "Can I do this as an entrepreneur in plants?" These are all questions that have kept me busy in recent years. And sometimes even wake up until the early hours, sigh. I felt it had to be different. Better too. But how? I went looking, trying, trial, and error. I developed all my lessons into a method. An approach that perfectly suits who I am and from which florists and plant traders can benefit greatly. My method connects the entire chain: from grower to consumer, from cutting to top plant. Just a bit different so...
I Had to Do it All By Myself
From myself then. I found it difficult to ask for help and if I wanted to ask, who to? Of course, I spoke to people at the auction and at growers, but it didn't really help me. So many opinions and just as many ideas. Often based on past experiences: we used to do it like this, or it used to be better. Friendly as it may be, it doesn't help. Now that the market is completely different from what it once was, it makes no sense to stick to the past. My past years have been dominated by personal development. I have crystal clear what drives me and I have learned that I don't have to do it alone. No longer hiding between the plants, but being there for myself and other plantaholics. Do you also want to look at the market with pride and confidence? Are you unique as an entrepreneur? You can, because there is no 2nd you! No chain store can compete with that!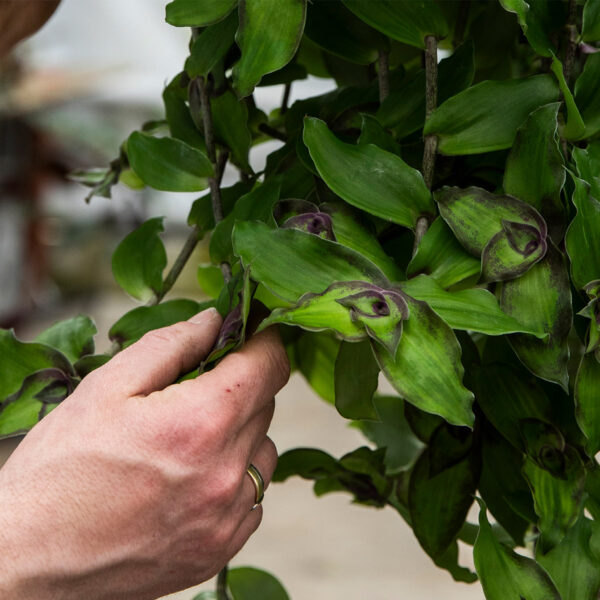 Green Feeling
We are increasingly concerned with our health. Healthy eating and drinking, more exercise, more often outside and then preferably in nature. Into the forest, get a breath of fresh air on the beach or in the dunes. Nature gives us that good feeling. The natural outdoor air, the sound of birds and other animals. Being outside gives peace and space in your head. You might also say: "So, just went into the forest, because my head had to be empty!" Studies show that plants in your home make you feel good. They take care of us. Take the Clusia which filters harmful substances from the air due to its air purifying effect. Or the Spathiphyllum, Phlebodium, and other plants that give an above-average amount of oxygen and the Pineapple plant that reduces snoring. Green in our home to our original feeling. The hormone Oxytocin (happiness hormone) is produced. A cure for stress and anxiety. The material also makes us more social, friendly, and productive. Also, think of all those different colorful and fragrant flowers. If that doesn't just make you happy...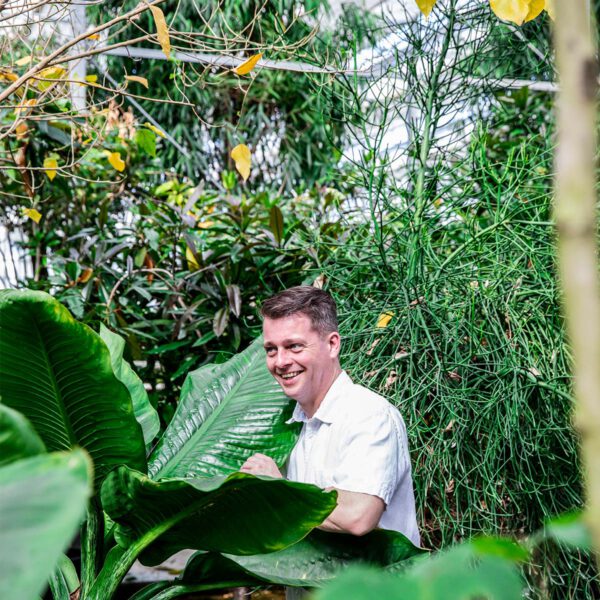 Plantastic
We are allowed to work with the most beautiful products that nature gives us. With all those different shapes, colors, and scents. From thick robust trunks to very fine flowers and leaves. If you don't have a passion for flowers and plants, you can't keep it up.
Knowledge Is Power
In order to survive as a florist in the present time and in the future, you must link your knowledge and experience to that of growers and florists. You must be the ultimate specialist. This way you offer just a little more than the chain stores. The consumer who chooses your company has known for a long time that you are more expensive than the supermarket. They don't choose your store because of the price. They choose your business because you are in it! Together with your team, with all your knowledge, experience, passion, and special stories. The most important thing is to ensure that you have done that. That you know who you are, why you do what you do, and exactly what you sell. That you do more than all supermarkets together. In the end, no one knows better than the grower what makes his product so special. You as a florist must have that knowledge and feeling to be able to share it with your customers. They go home with so much more than just a flower or plant…