Cymbidium orchids have to be one of the power flowers of the cut flower world, lasting a month or more in the vase. And pretty strong out of the water as well. And did you know they have a really beautiful, clean fragrance? I can tell you: this is my season for cymbidium.
Season for Cymbidium
They come in an incredibly versatile range of colors: white, cream, beige, yellow, mustard, orange, rust, brown, chocolate, soft pink, mid and darker pinks, red, maroon, near black, and green with many bi-color varieties as well. Some have clean color throats and some are speckled with various shades. And they come in a variety of sizes. This means that I can use them in so many different events as there is something for every occasion.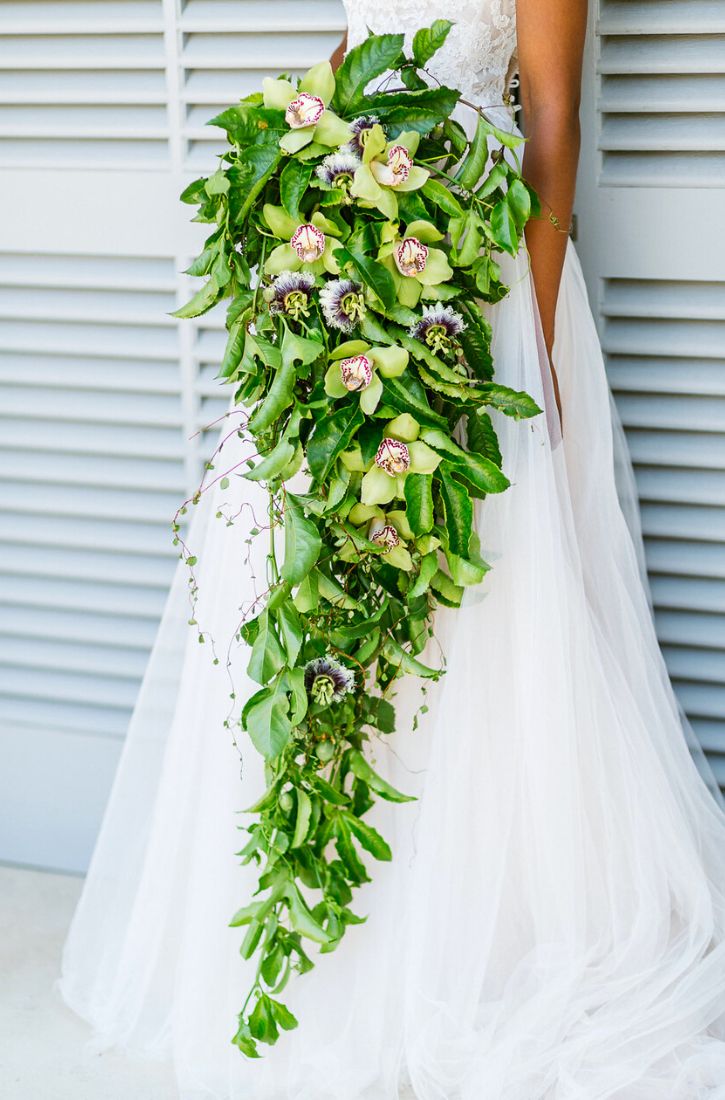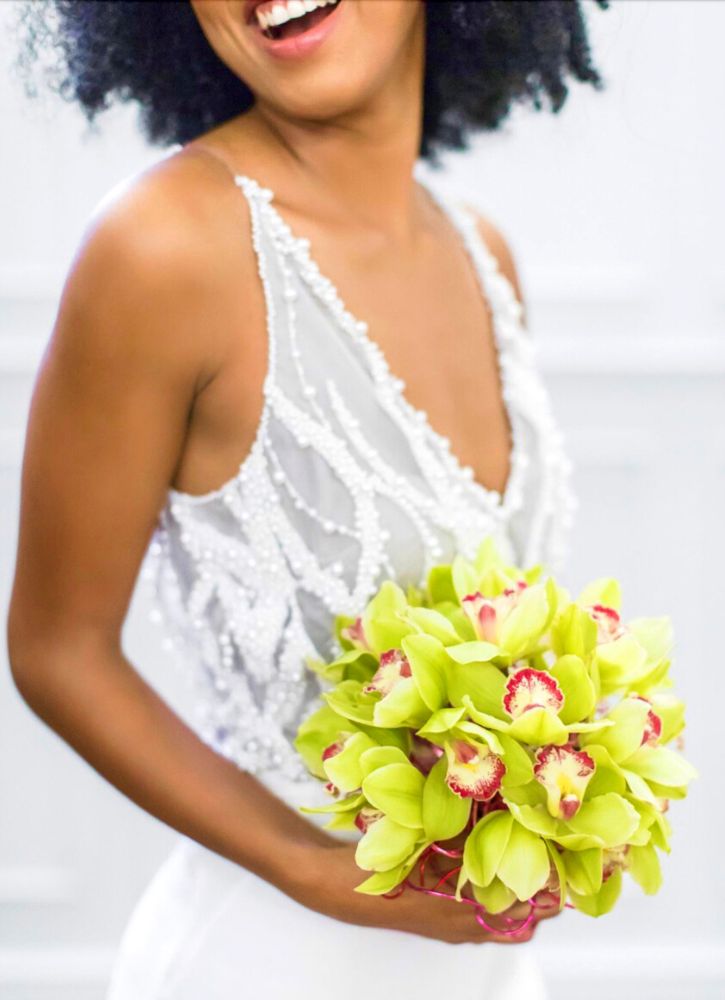 A Plant for Autumn and Winter
They are typically autumn/winter flowering plants and I for one can't wait for their season to arrive every year, and it usually lasts a good 6 months. Their versatility of color means they can be used in so many floral contexts and they really bring a flair of elegance to any occasion, whether you use them in full stems or the individual florets – they are attention seekers for sure.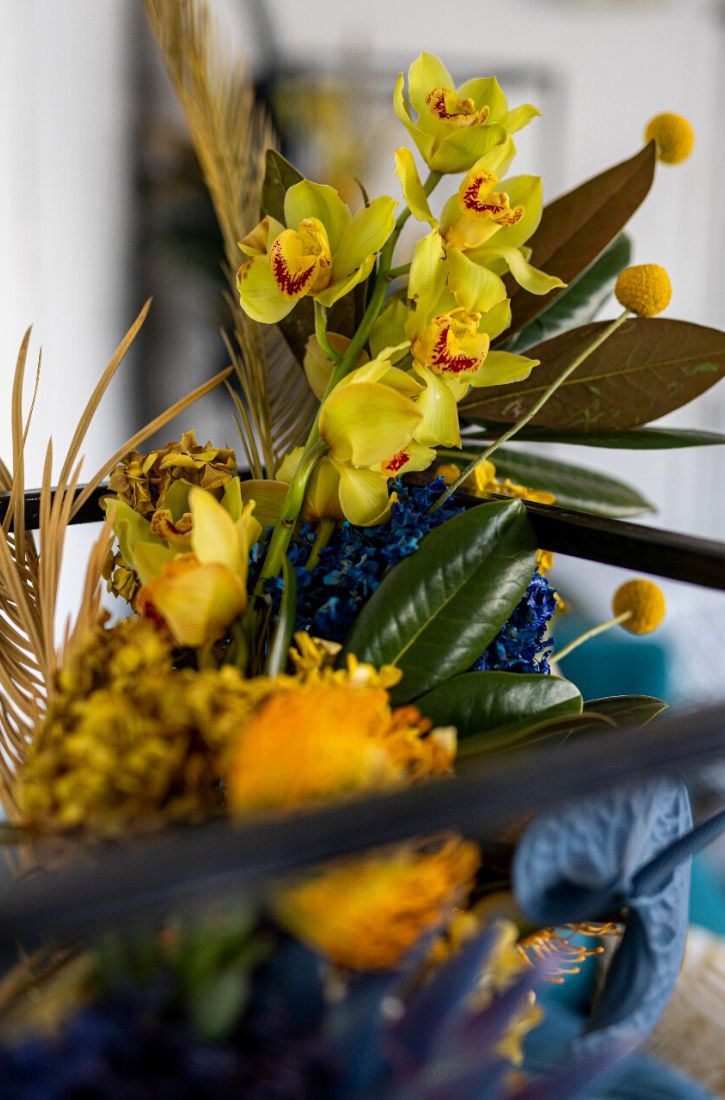 Wearables With Cymbidiums
I love using them in floral wearables, because they are pretty tough as flowers go, lasting out of water for several days or more. And because of their stunning texture and leathery petals, they can be easily wired or glued into wearable designs. They can also be dissected into individual petals and used to create composite bouquets or wearables, so strong are they.
Used individually, each flower packs a lot of punch and they can be effective in bud vases for more cost-conscious work. But equally, add a lot of 'meat' to larger installations as well in full stem mode.
They Fit in the Trend Colors of Pantone and Thursd
In the language of flowers, cymbidiums represent morality, virtue, and friendship, making them a perfect gift to give. And you can find them in the new Pantone shade of Viva Magenta or the Thursd color trend of Passion Red.
I don't have favorites as I love my medium of flowers, but when offered cymbidiums as an option for my work, they are definitely high on my list.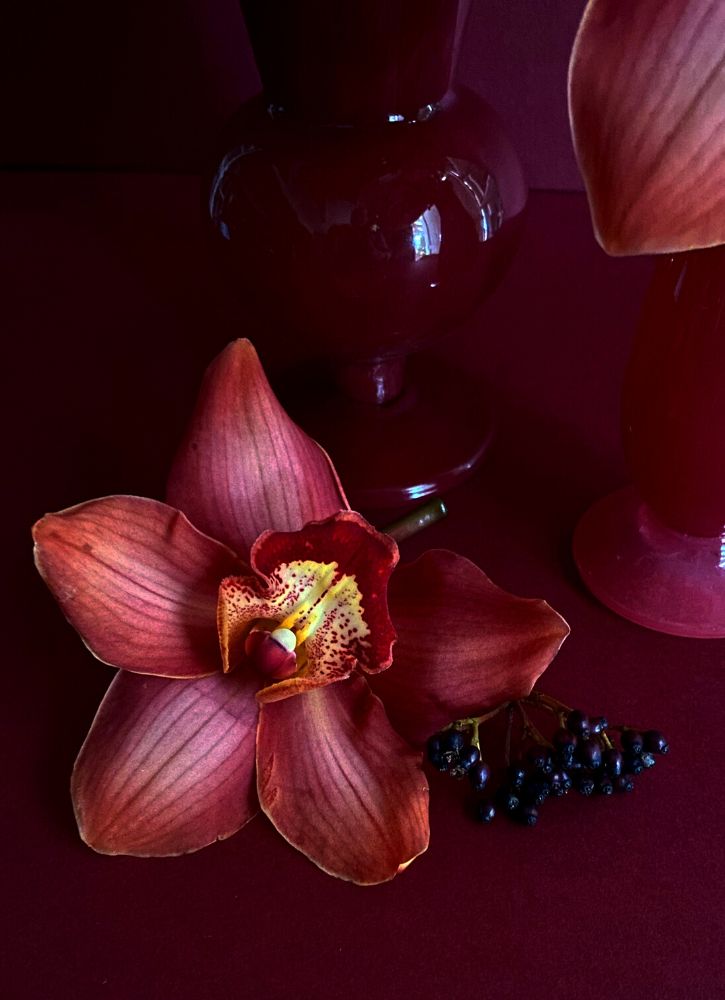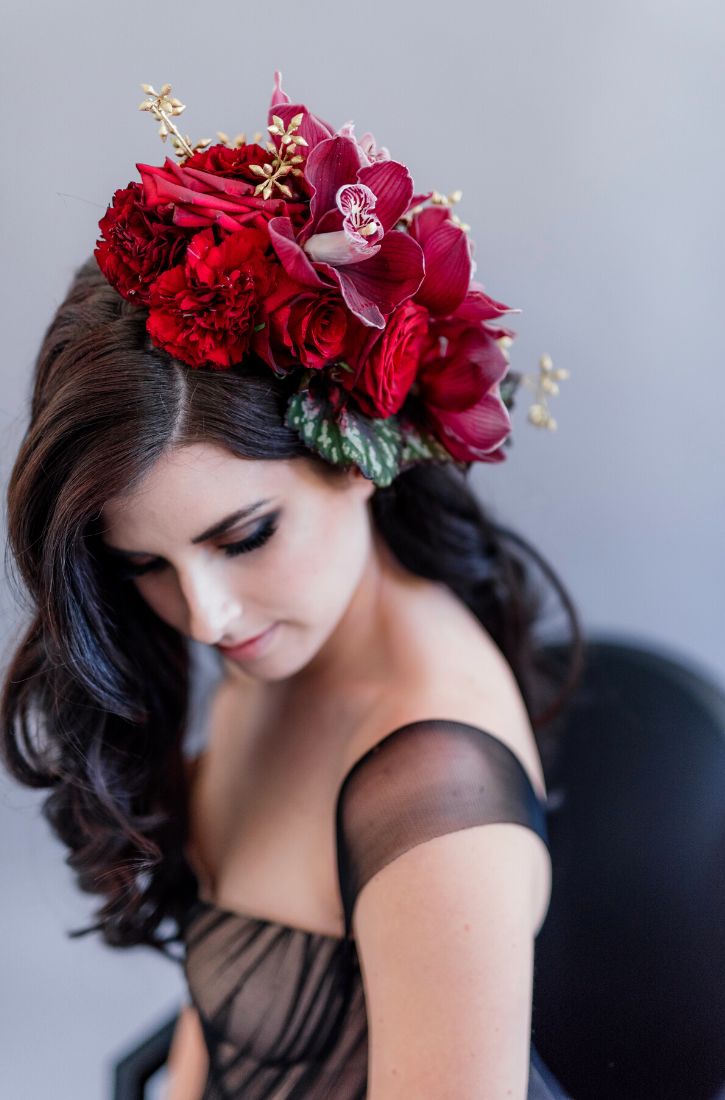 Follow me on Instagram and Facebook, and check my website – Epanouir Flower Studio, Cape Town South Africa.