Floral Trend Color of the Year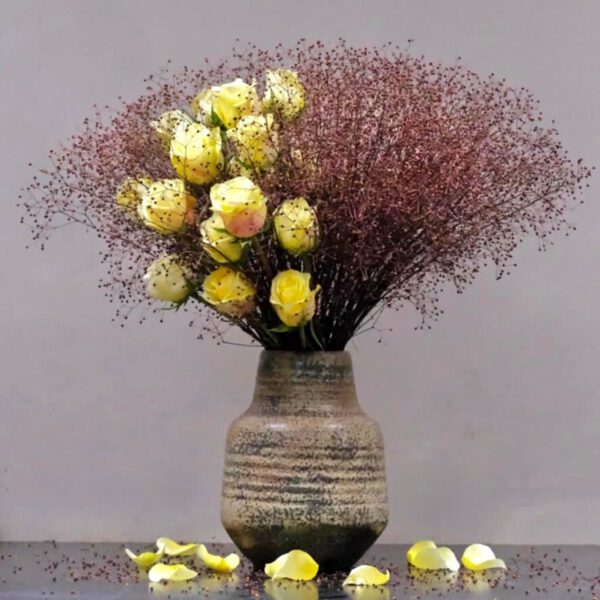 As Thursd releases the floral trend color of 2021 'Scorched Earth', we decided to make a bouquet of flowers inspired by the underlying message of the new trend: Climate change is there and will happen. If we don't act sooner rather than later, everything will fade away. Just like the bouquet of flowers where the first petals are already falling down. The bouquet was made in an antique Mobach vase to emphasize that we have to realize that so many beautiful things have come from the past. It is our moral duty to make sure that future generations can enjoy the same beautiful things as our present.
The Earth
The circle of flowers represents the earth with its dark and mysterious center. The outer roses represent us as humans, who shed light on the earth and give each other hope in difficult times. Let flowers be a beacon of hope and shine light in the darkness.