Already for many years, when Easter is around the corner, all yellows pop up everywhere. And it makes my heart full of joy! Yellow is the color of the sun, and for me therefore the sun in life. When looking at these yellow Calla plants, I saw the beauty in their simplicity. The Callas don't need a lot, they are beautiful just on their own.
The Yellow Calla Plant
Calla plants are tuberous plants, and to me, not only the flowers are glorious and gracious, and so incredibly elegant, but they also are extremely strong. Also, the leaves of these plants are so nice. What they can't handle is too much water. So be careful when watering them.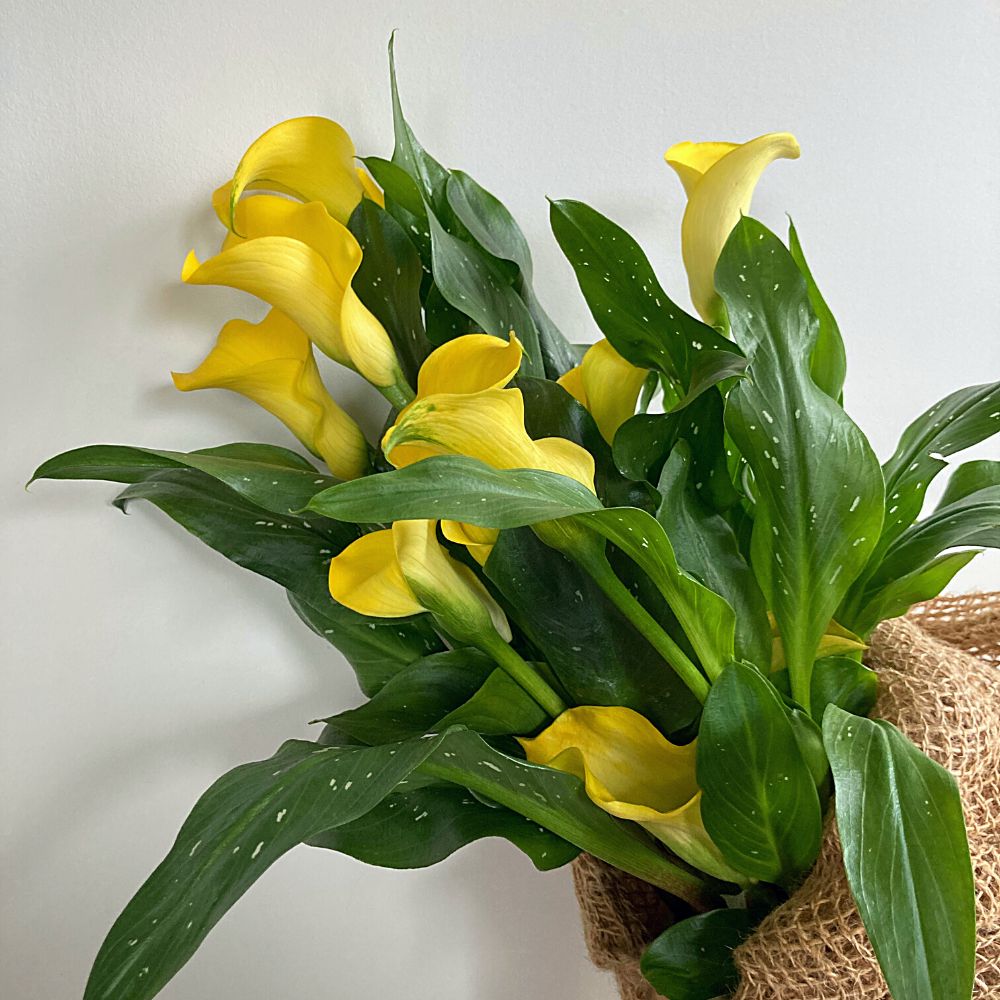 Ready for Happy Emotions
The color of the sun brings joy into people's homes. And every time when I'm designing, I try to do that, to create just a small moment of happiness coming into their house. I very much like the campaign "That Flower Feeling".
Flowers make you happy, it's self-care, and they make you feel good. And I think that's important. It's scientifically proven that flowers trigger dopamine and serotonin — in other words: happy emotions. Just having them around is a way to improve your mental and emotional health.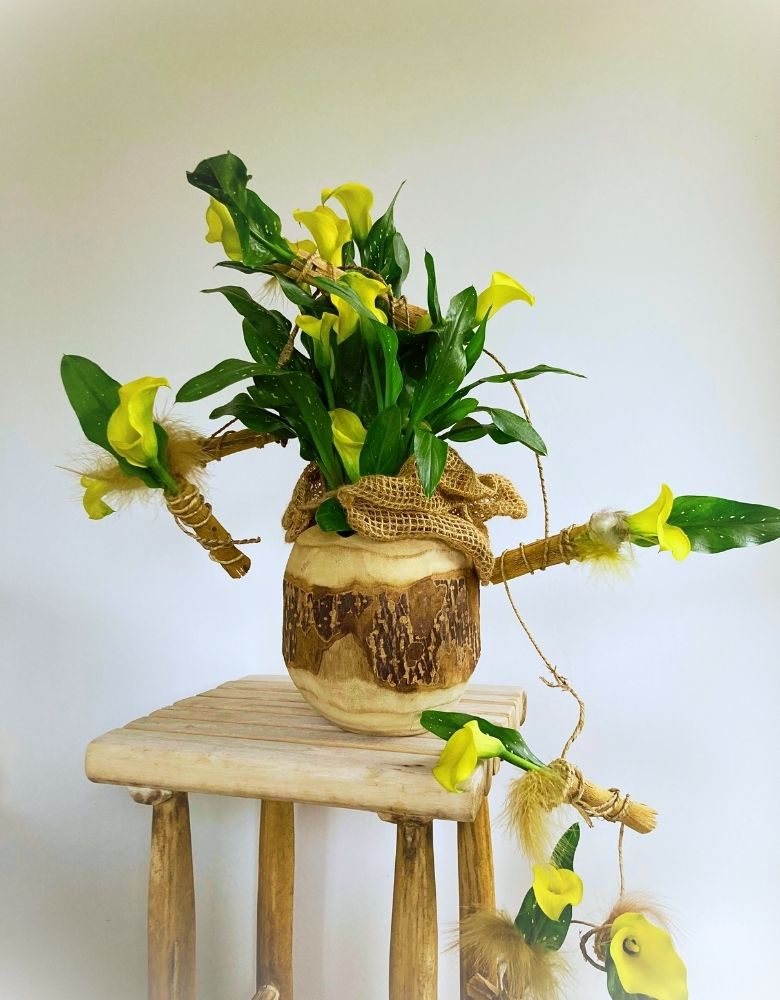 Yellow Calla's Meaning to Me
I believe the Calla stands for gratitude. On my father's tombstone, you see a drawing of a broken calla lily flower. And many have a similar design. It's all about gratitude. And that's beautiful. Gratitude, innocence, appreciation, admiration, and passion.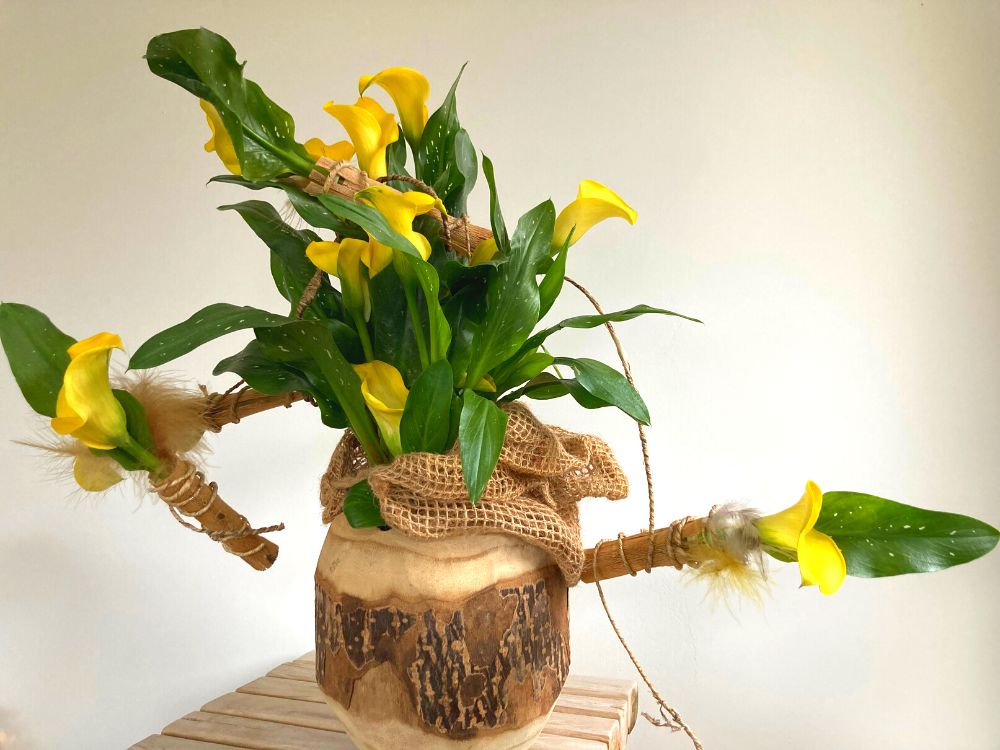 Creation With the Yellow Calla Plant
I used a designed wooden container, some jute, bark, plastic tubes, rustic wire from Oasis Floral Products, and of course the yellow Calla plant. If you look closer, I made a line of all the tubes with the Callas and rustic wire and integrated it into the plant. This way it becomes a nice arrangement to decorate your house.
Do you visit the website of Simply Calla? It's a source of inspiration and beauty for a florist.