You are invited into the world of Emma Coupe, to learn about her passion for flowers which started at a very tender age. Though, professionally she is a trained engineer, she found herself gravitating towards the floral industry. What are some of the milestones, she has realized over the year, challenges she foresees being an issue within the flower industry?
Read on to find out this and more below.
Question 1
For those who don't know you, who are you and what do you do?
"I'm Emma. I live in Oxfordshire with my husband, two dogs, chickens, several hives of bees, and a growing collection of peacocks.

My love for flowers and plants started when I was very young, I used to help my grandparents in the garden. I have very fond memories of helping my mother decorate the churches in our village with flowers and foliage grown at home.

The rule was that Latin names always had to be used, and I still prefer it that way!"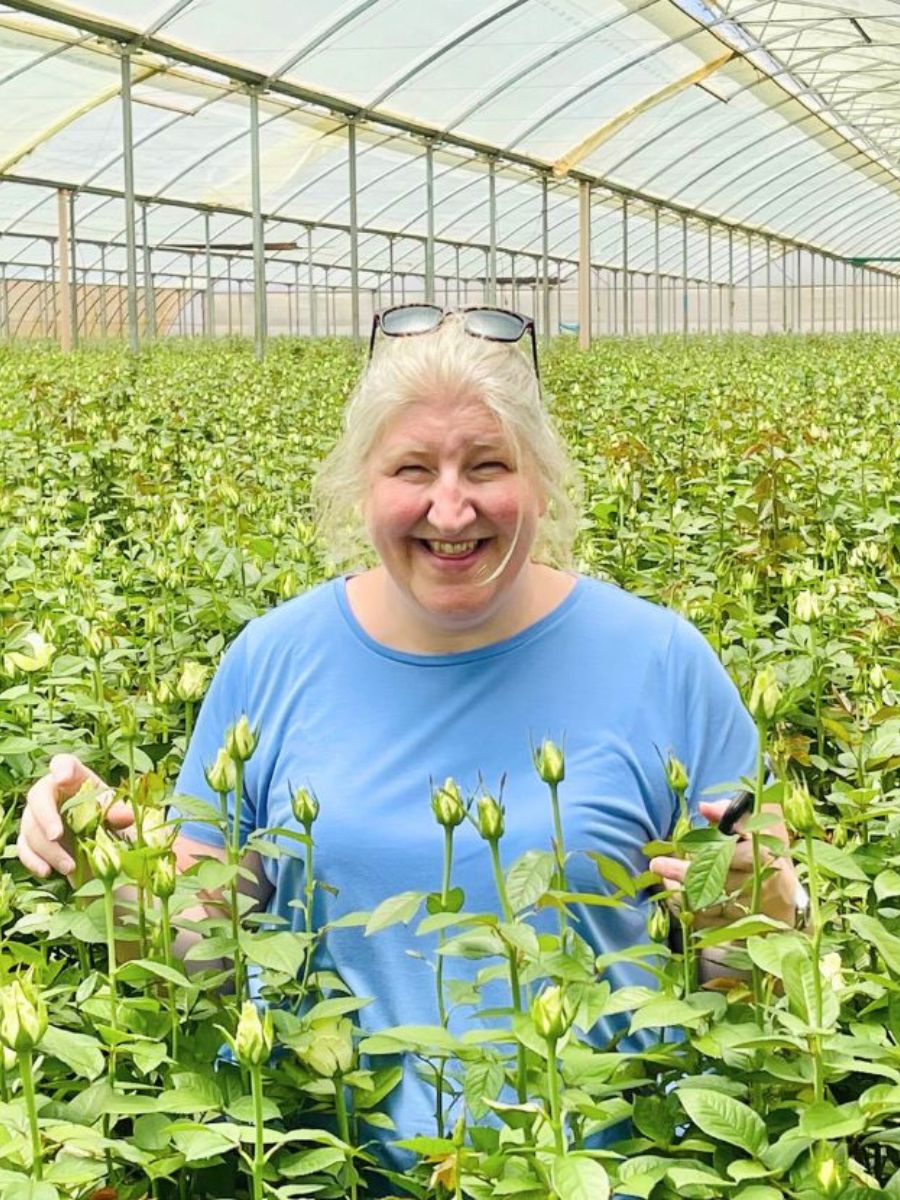 "I studied Engineering at university, and at the time I was making choices I wasn't sure how I could build a career in horticulture. (It's something I feel very strongly that we all need to work on to attract young people into our amazing industry and the range of careers on offer).

But having found my way into horticulture - I have worked across a number of retail sectors; Online, DIY, Garden Centres, and most recently the Grocery sector. And now lead the Horti category for Marks & Spencer, as the Trading Manager. I have a brilliant team, and we're very lucky to have very engaged teams in our stores, who are serving knowledgeable and passionate customers."
Question 2
What is so special about your job?
"We are fortunate to have customers who love flowers and plants as much as we do. It's a huge privilege to deliver the most beautiful offer we can. And it's a big responsibility – whether chosen as a gift or as self-treat, flowers convey emotions that we often cannot put into words.

Two things predominantly make my job so special for me: People and Product."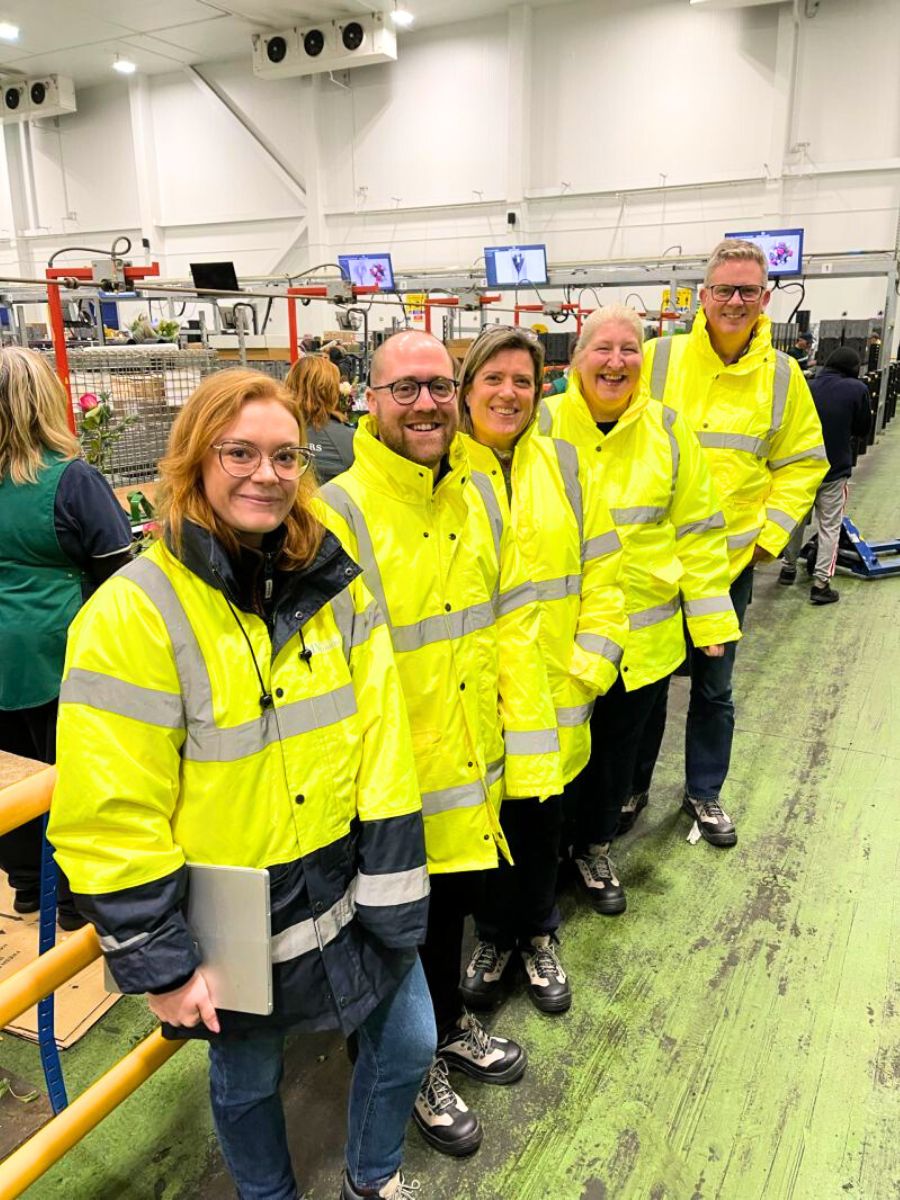 "I get to meet some amazing people across the end-to-end supply chain – I especially love the time spent with breeders and growers. My team is amazing – we all take what we do incredibly seriously, but not so much so it is a fun and supportive environment. They're a passionate and committed bunch.

And then product – I'm always surrounded by beautiful things and it gives me huge energy to find things that I hope our customers will want to buy, spotting opportunities, understanding the challenges, and so on."
Question 3
Are there any specific challenges or obstacles you've faced in your job, and how did you overcome them?
"Horti is a category that will always keep you on your toes. No two days or two events let alone two seasons are ever alike. So every day has its moments – and I think it's why I love this industry so much. Always a bit of creative problem-solving to do!

I guess in terms of a single event - the impact of COVID-19 in 2020, which now thankfully feels like a distant memory, was perhaps the biggest challenge I have faced. Proximity to UK Mothers' Day, the height of the British spring flower season, programs in place, logistics under pressure, keeping people safe at suppliers and in our stores, and adapting to remote working.

And the solution... well initially at least Teams! We moved online – and indeed so did our customers! We pivoted our strategy to support online, and for sure it super-charged our dot com strategy and ways of working. Meanwhile across both stores and online we were adapting to rapidly changing customer behaviour as the various rules around mixing with our friends and loved ones evolved. And that pace of change in customer behavior is definitely here to stay.

Over the longer term it has re-connected a lot of customers with flowers and plants – hybrid working for many has established some great Horti buying habits! On balance, it has made us more nimble and resilient."
Question 4
What are the threats in the industry, and if so, do you have any solutions for them?
"We face so many challenges as an industry – responsible trade, environment, and sustainability, living wages.

Individually they're all huge topics that we face. Collectively a huge threat but equally an opportunity to build lasting and sustainable supply chains. Much of this is pre-competitive and requires us all to lean in. Openness, transparency, and collaboration are key."
Question 5
How has technology like e-commerce platforms or digital marketing affected your industry, which strategies have you employed to stay competitive?
"We have a very large online home delivery business. Buying behaviors amongst our customers changed forever during COVID-19.

Whilst sales haven't remained at the heady heights of 2020/21, the online business is materially bigger than pre-pandemic, and making sure that we have an omnichannel mindset when we are building ranges is key.

Online also opens up a younger and more experimental customer to our brand."
Question 6
Who (in or outside the floral industry) is an inspiring example to you? And Why?
"There is rarely a day when I don't meet people who inspire me in some way. Sometimes that's about what they do; experts in their fields, pioneering new ways of doing things."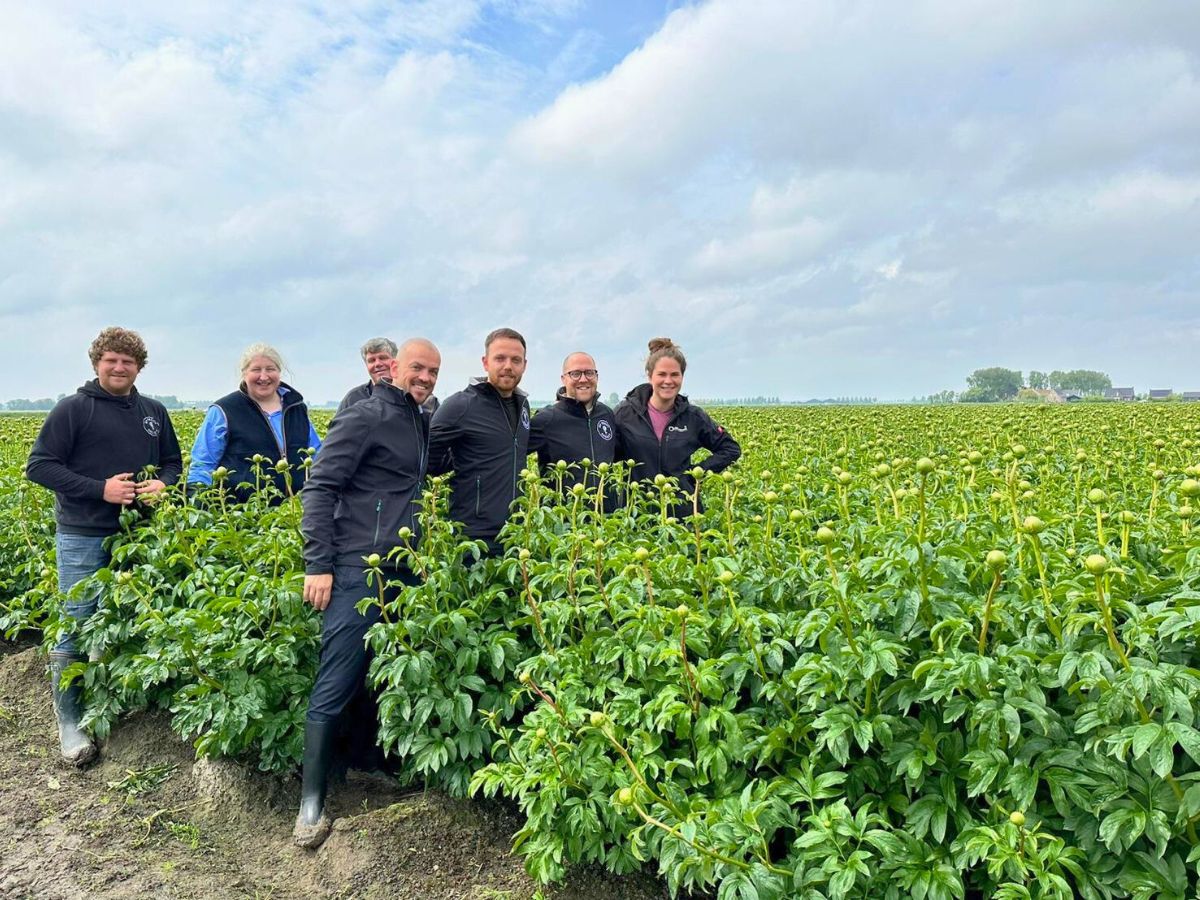 "But very often it's about how people have dealt with situations, chased an opportunity, overcome a challenge in their lives. I am super inspired by the persistence and devotion that for example breeders exhibit in the creation of new varieties. Or growers who weather the storms."
Question 7
How do you handle stress or difficult moments in your life?
"I have a couple of strategies that I lean on when I am feeling under pressure. Re-connecting with product is the first, being around flowers and plants gives me huge energy and quickly gets me back on track. Remembering what I am trying to deliver and being clear on purpose."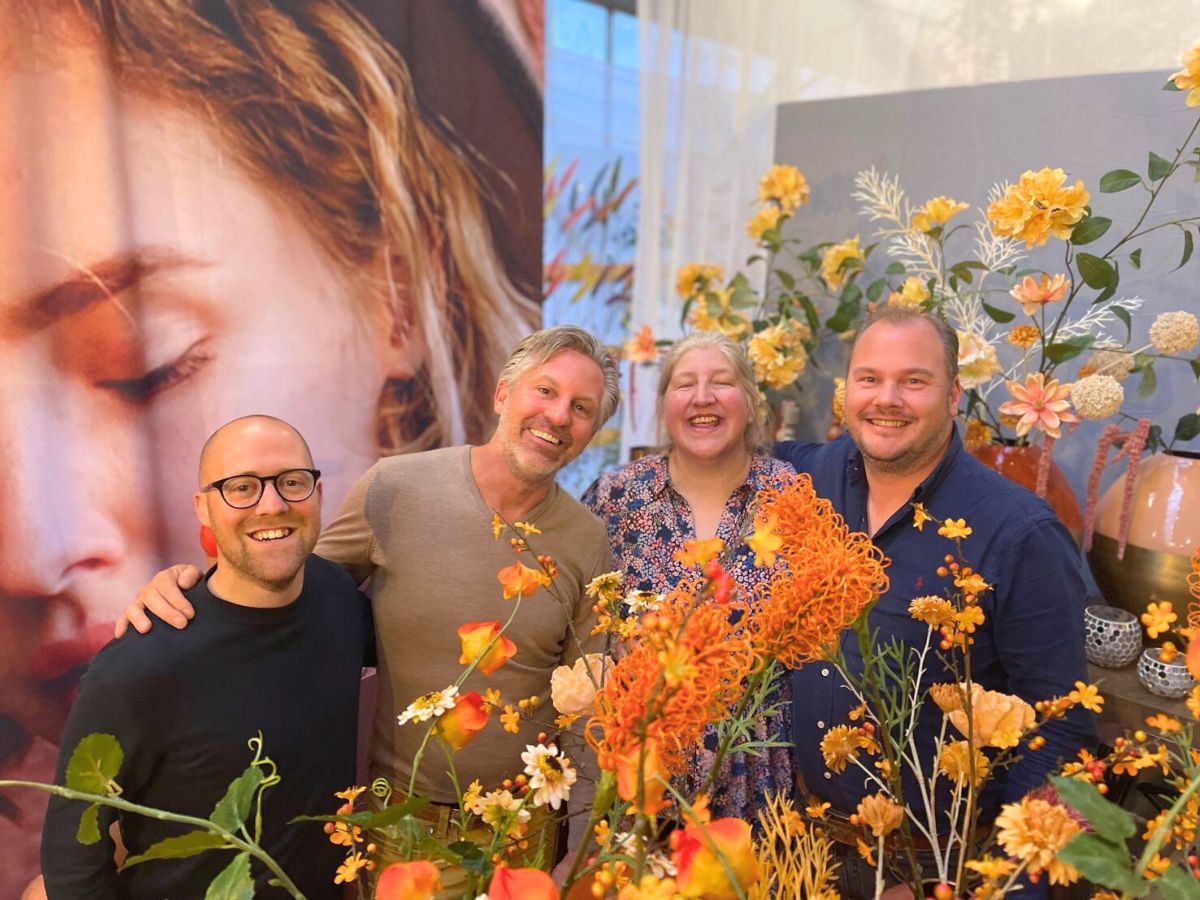 "And getting outside, whether that's a quick walk around the block, a lovely walk with my dogs at the weekend, or a bit of pottering in my garden. Outside gives me space to re-prioritize and break the challenge down into bite-size chunks. Fresh air, reconnecting with nature, a change of scene. All very restorative."
Question 8
What has been the best (floral or non-floral) news for you lately, or of the last year?
"We recently won the FPC Floral Retailer of the Year Award – that was lovely news as it shows the hard work and passion that the team exhibited in our category being recognized by the industry!"
Question 9
Which is your favorite flower and why?
"Oh no! This question is like asking a parent to pick a favorite child! It's impossible!

Flowers prompt memories for me, and peonies remind me of my mum so they're in my top 10! Our garden at home was full of them, and the house was also full of these blousy beauties. The fact that it's such a short season makes them special too. And the scent: I have a friend who buys wine and the way she articulates the way the different varieties smell is so evocative. Tasting notes for the nose!

And then I share our customers' love of roses. I am obsessed with the seemingly limitless colors and flower shapes that are being bred.

Seeing new varieties and thinking about how I can get them into our shops for our customers keeps me very occupied!"
Question 10
What are you doing this weekend?
"I'm just back from a work trip to Ecuador and Colombia – so there are some domestic chores to be done! But once the tidy-up is complete I will also be decorating the house ahead of Halloween and Bonfire night."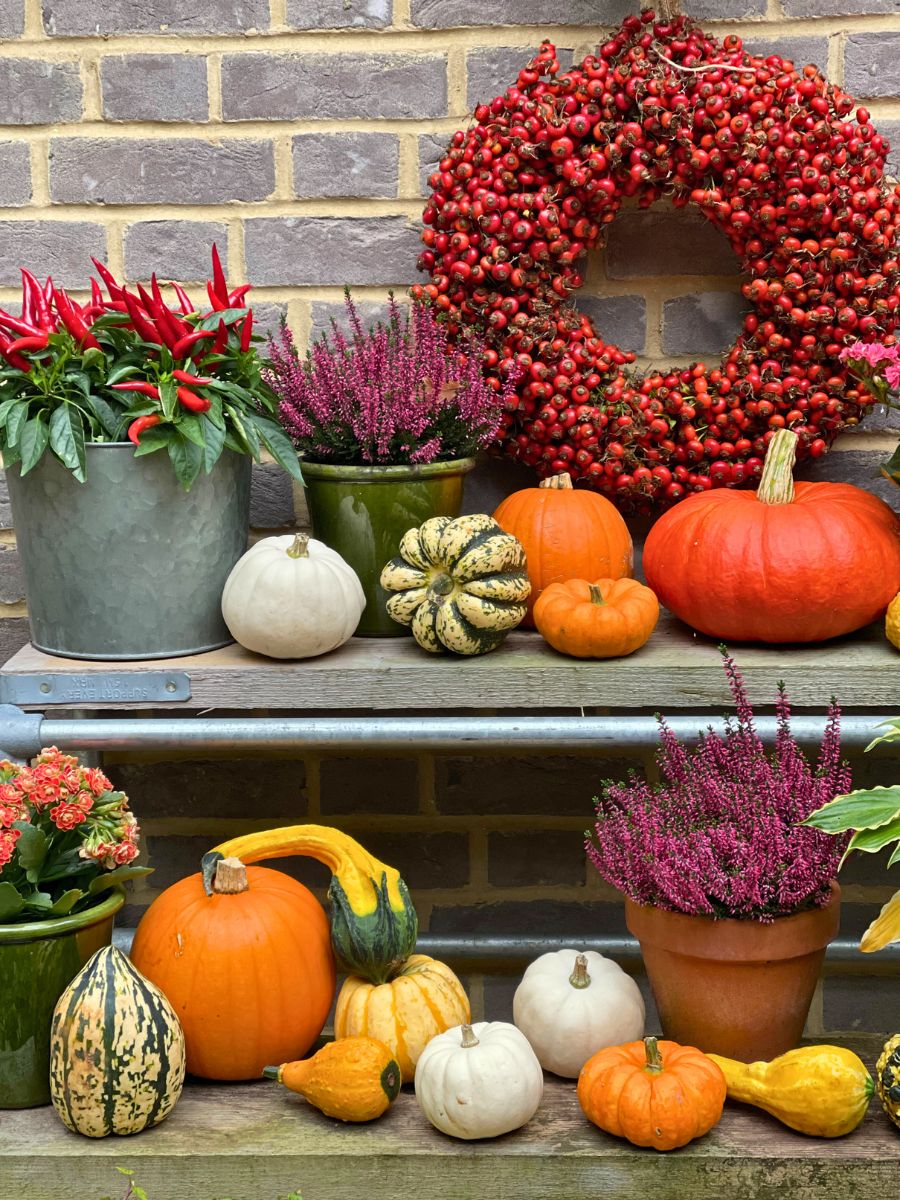 "It's also time to tidy up the garden and put it to bed for winter. I have bought a lot of tulip bulbs that I need to get started with planting."
What was your key takeaway from Emma's 10 questions? What stood out for you the most and you are likely to emulate it in your business or profession? Being the first ever piece of the 10 questions to be published on Thursd, this is to notify you that this segment is solely dedicated to front runners within the floral industry, whether as a grower, retailer, wholesaler, or supplier, expect to read their inspiring stories soon.