Indian Weddings are inspirational in every aspect, Lebanese designer Le Dany Flowers was a floral partner for this gorgeous warm wedding decoration in India. From Dekwaneh Beirut, where traditions are so different.
Le Dany Designs for Indian Wedding
Le Dany is an international floral designer located in Dekwaneh Beirut, a popular choice among brides. With more than 20K followers on Instagram, Le Dany creates magical floral designs to suit every wedding. In Lebanon, the wedding celebration, the 'zaffe', gets off to a rowdy start, often requiring a suitable destination wedding outfit. The zaffe is a wedding march from the bride's and groom's home to the venue of the wedding. With music, belly dancing, and shouting at both the groom's and bride's homes courtesy of the couple's friends, family, and, occasionally, professional dancers and musicians. Eventually, everyone ends up at the bride's house, where the couple is showered with blessings and flower petals as they leave for the ceremony.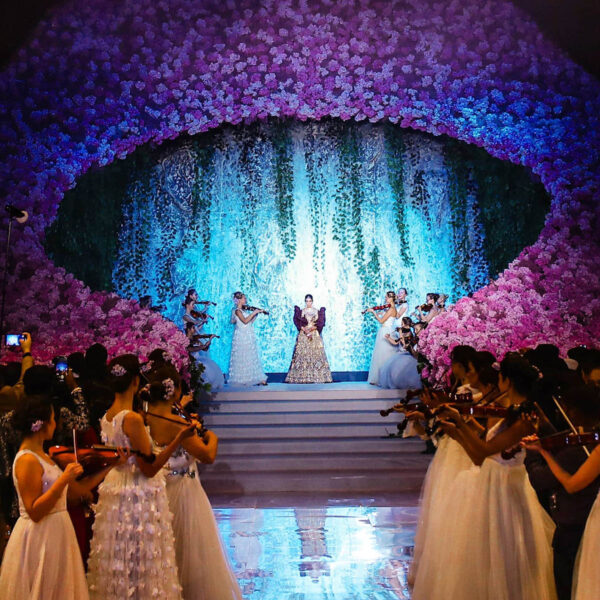 Indian Wedding Flowers
To Indian people, a wedding is an emotion. A symbol of love and connection for which they plan and wait for months. The essential elements that glorify the Indian wedding for many years are as well the colors in the decoration as the extravagant dresses. Also the euphoric music and the luscious food. This festivity lasts for around three days on average. One detaches from all the worldly problems to just enjoy the celebrations. This is also the time when many artists work together to forte an awe-inspiring masterpiece ranging from floral decoration, in-house lighting, beautiful ornament, and photography. The impression of an Indian wedding is so strong that every reminiscence of it makes guests happy. Almost every aspect of an Indian wedding is inspirational.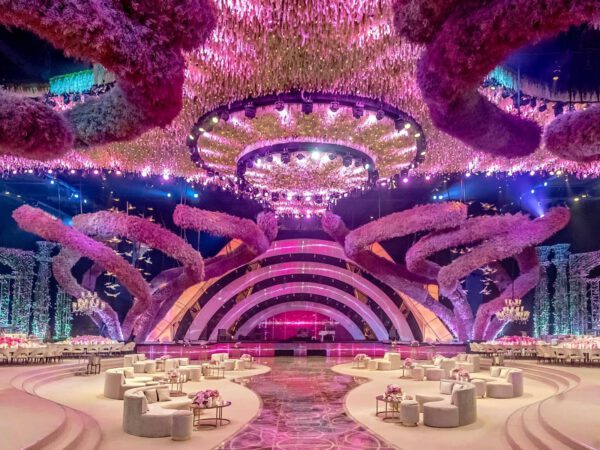 Wedding Suppliers
Yasmine Torab, Director at 5 Star Wedding Directory began her career in the luxury events industry, more than fourteen years ago. Working at the original 'Grand Hotel' The Langham in London's West End, Yasmine gained considerable hotel world experience by organizing Presidential, Ambassador, and Royal events. It was while working with some of the world's best suppliers that Yasmine found a gap in the luxury wedding industry. A lack of a central hub where brides and planners can exclusively search for the elite and most highly recommended suppliers. From haute couture wedding dresses, remarkable venues, gourmet cakes, stylish photography, and fabulous flowers, to the most sought-after wedding planners. So she brings them together to design the most stunning wedding decorations and photograph them.
Credits: Designer and Project builder @bazevents @walidbaz_pvt, Destination planner @touchwoodgroup, Lighting & truss designer @elie.harfoush, Floral decoration @le_dany, Decor photography @pulseproduction, Staging & Platform: @zouz_zozo, Steel structure @seeldesign.lb, Styrofoam decor @art_and_creation.leb.