This week's floral interview is with Delia Chen from
Yacht Flowers
.
Naranjo roses
partnered up with
FOF Miami
to create an out-of-this-world floral art competition and today we're talking to the winner, Delia Chen.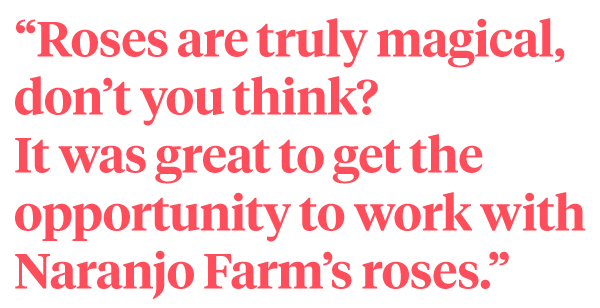 A Floral Interview With Delia Chen
After hard hours of work and time ticking by fast, Delia Chen from Floral Designs became the 2021 FOF Miami winner. She designed an over-the-top floral arrangement with Naranjo Roses that turned out magnificent. FOF Miami was a challenging, but rewarding competition for all participants. Floral competitions are a great way to connect floral designers and florists from all over the world to share and exploit creative and floral abilities and to make the floral industry bloom together. Today the spotlight goes to the 2021 winner Delia Chen, who will tell us more about herself and her work.
Who is Delia Chen?
Hello! My name is Delia Chen, my pronoun is she/her and I was born in Taipei, Taiwan. During my teen years, I moved to the U.S. and have been residing there ever since. I have no kids, but I'm extremely fond of plants and my cat, so you can call me a cat/plant parent. I didn't grow up dreaming of being a florist, but as floristry is a family business, I grew into it and got attached to the expertise over time. These days I work with a lot of joy on retail and event-based floral designs.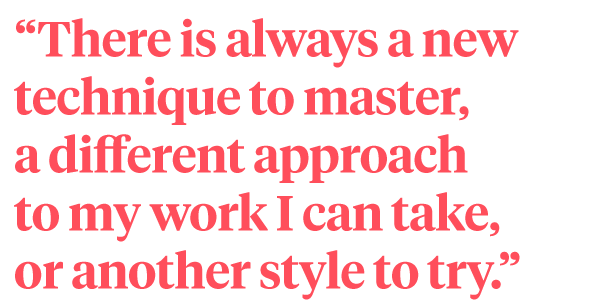 Why Did You Participate in the FOF Miami Contest?
I mainly participated for fun. I have always really liked and appreciated the roses from Naranjo Roses so when this opportunity came along, I couldn't pass it up. I loved participating in this competition and it actually came as a surprise when I was announced as the winner. The competition was pretty stiff and I could see that the other participants were doing really well, so I am honored that I went home with the prize.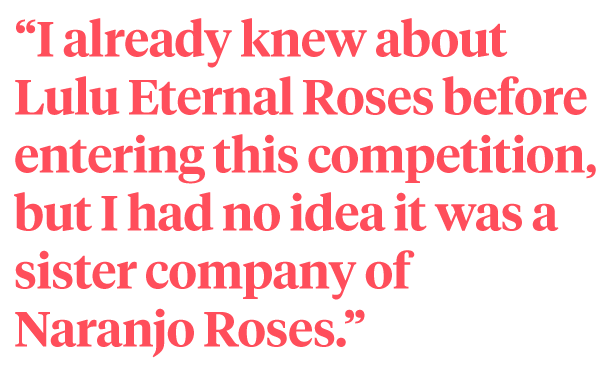 How Do You Keep Yourself Motivated During These Rough Covid Times?
I just went to work every day, as usual, even after we closed during the shutdown. I spent days behind closed doors thinking about how to keep in touch with clients, trying to determine what kind of floral arrangements I could and couldn't do for our customers, I worked on keeping our social media up-to-date, and I cleaned the workroom. A LOT. But for the most part, I tried to remind myself to be grateful that we are still here, with many good people surrounding us, and focused on the positive instead of all the challenges we were all facing because of Covid.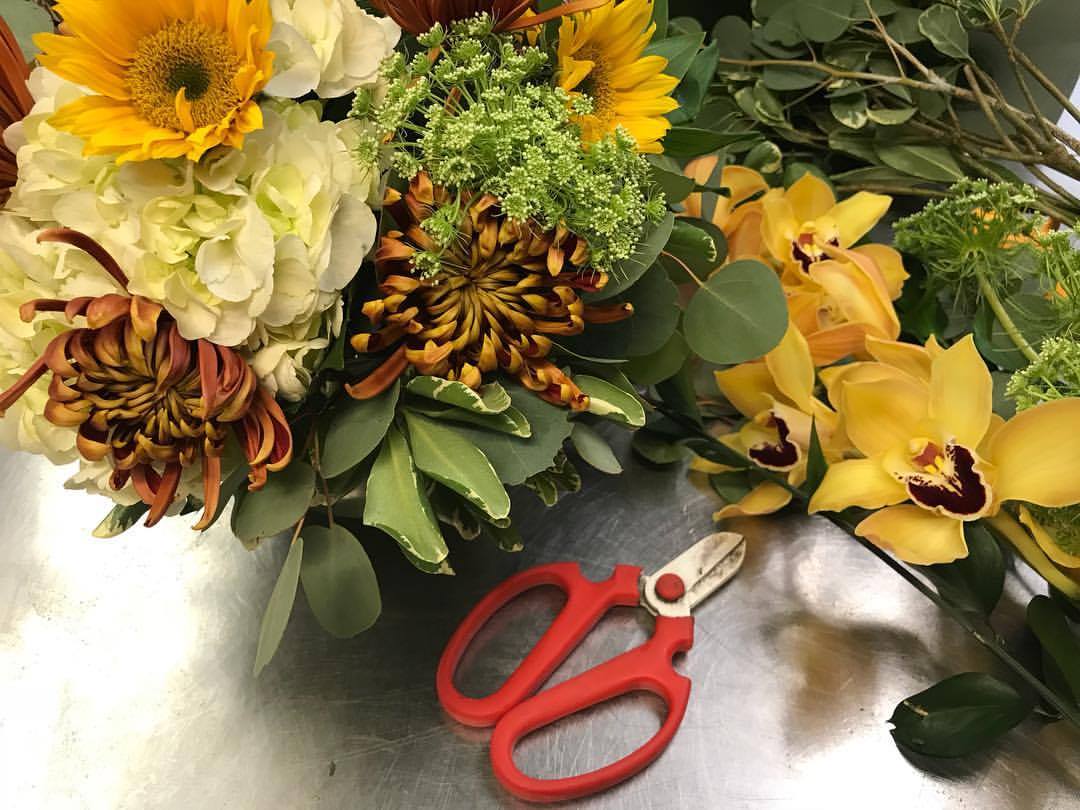 What Did Covid Mean For Your Business?
Honestly, it was difficult. Our business is mainly geared toward events so when Covid came around and almost everything got either shut down, postponed, or canceled, it was harsh for us. The business is recovering now, although slowly, probably just like everyone else's. Things have changed and not everything will go back to the way it was. The pandemic definitely gave us a few tough lessons but we're trying to learn from it in a positive manner and move forward.
As a Florist, Do You Think it's Important to Keep Up With Trends?
Definitely. You have to! I always say that if you don't move forward, you are moving backward. Trying to keep up with all the styles and trends that are out there isn't an easy task but it's important to stay inspired and educated so you won't be left behind. It's all about meeting your customers' expectations so it's important you keep growing and developing as a floral designer.
What Do You Enjoy Most About Your Work?
Probably being creative and developing myself as a floral artist. I really enjoy learning and trying new things as a way to evolve. There is always a new technique to master, a different approach to my work I can take, or another style to try.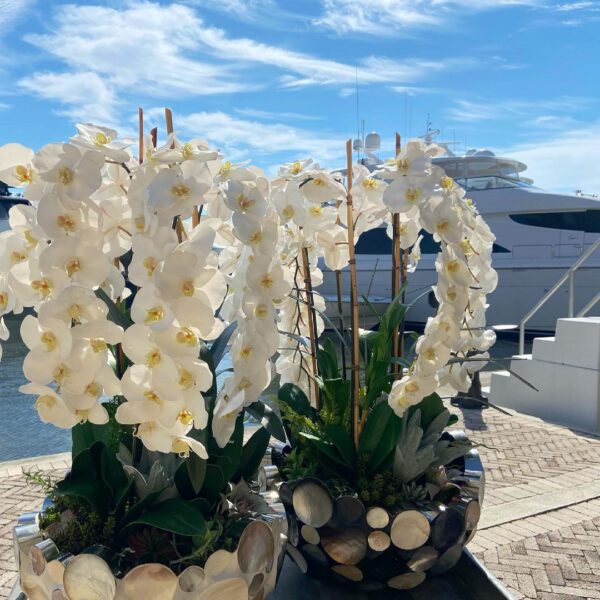 Let's Talk About Roses
I love them! Roses are truly magical, don't you think? It was great to get the opportunity to work with Naranjo Farm's roses. I already knew about
Lulu Eternal Roses
before entering this competition, but I had no idea it was a sister company of Naranjo Roses. The work they must have put in to create and grow these beauties is very impressive and they are a pleasure to work with.
Do You Have a Favorite Flower?
I adore the smell of orange blossoms, which are iconic in Florida. It is one of the most fragrant flowers in the state and they really seem to perfume the atmosphere over here during blossom time. Not too surprising that it is the state flower of Florida, with its captivating scent. Another timeless classic flower that stole my heart is the orchid. My birthday country Taiwan is famous for them.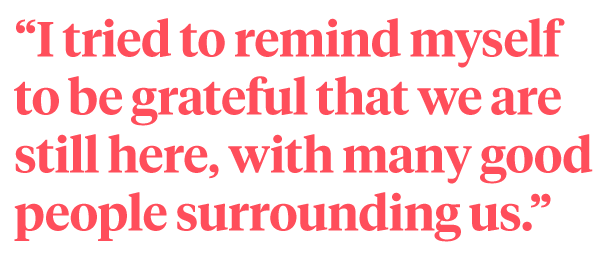 And From the Naranjo Roses, Which One of 78 Varieties You Would Choose?
I would go for Tiara, a dusty lavender with a hint of pale green on the outer petals. It was also that rose I decided to use for the competition. And it brought me luck.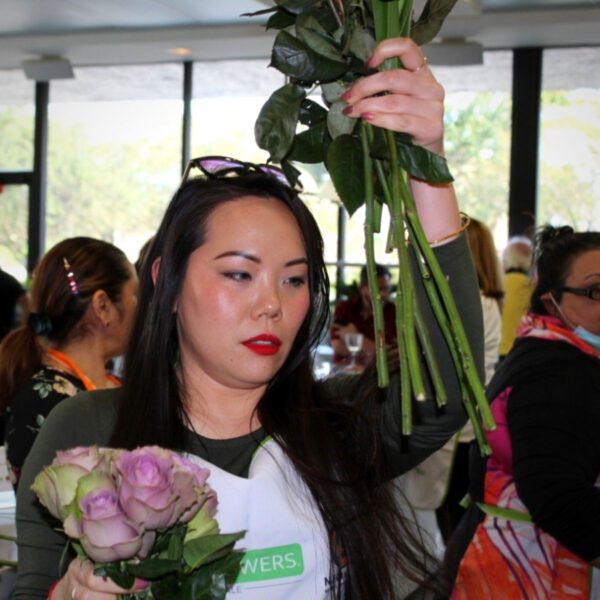 What's Your Favorite Food, Your All Times Music, and Your Favorite Movie?
I mostly like home-cooked meals, that's a privilege to have these days. My music depends on the mood, and my favorite movie is Stargate & The Fifth Element (gee, it's really showing my age here, haha).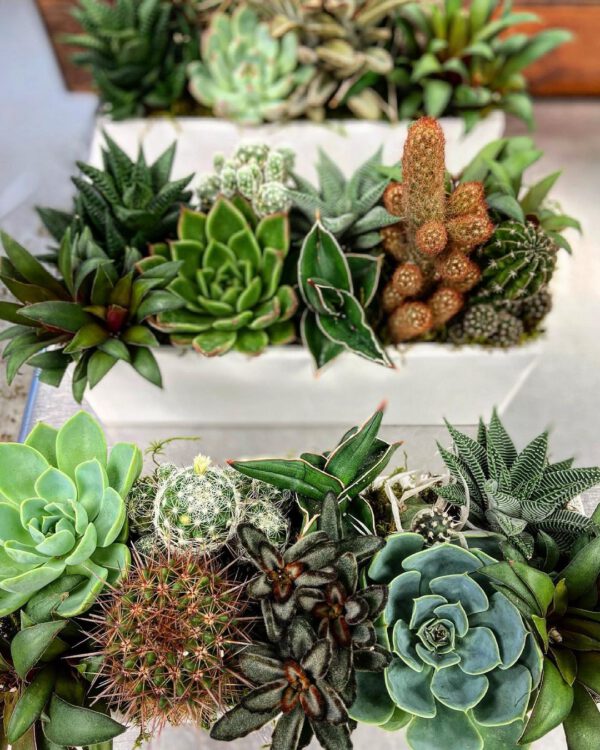 Do You Work With Plants Too?
Yes! I love working with plants and foliage. When choosing the right varieties, they can really add a unique layer to a floral design and are sometimes even more stunning than the flowers themselves. I buy my products from different growers and wholesalers so I have a plethora of good-quality flowers and plants to work with. I often buy from Holex USA, Jet Fresh, Fresca, and Rio Roses, just to name a few.
What Are You Proud of Now and What Do You Want to Be Proud of in the Future?
Getting that positive comment from a client, that's what makes me proud. Hearing or reading them saying that they love what I made for them really humbles me. It's a feeling that never gets old and I'm grateful I get to experience it so often. 20 years from now, I hope I'm still doing what makes me happy. I wish to spread my love for arts and designs and continue to turn smiles on my customers' faces.
Is There Something Else You Would Like to Share With Thursd?
Be excellent to each other.