It is always great when a grower speaks with passion about his flowers. Even better when he is so happy that his words sound like a song. That is what happens when you write about calla Cantor. If you realize that a cantor is a singer, you are bound to hear the music through the words of Kallaland's grower Ton Kortekaas.
The Extremely Grateful Black Calla Cantor
Ton Kortekaas: "Zantedeschia Cantor is a very beautiful and extremely grateful black calla which has been cultivated by our company Agriko for many years. This variety is grown by our flower company Kallaland. I would like to tell you a little more about this much-appreciated calla."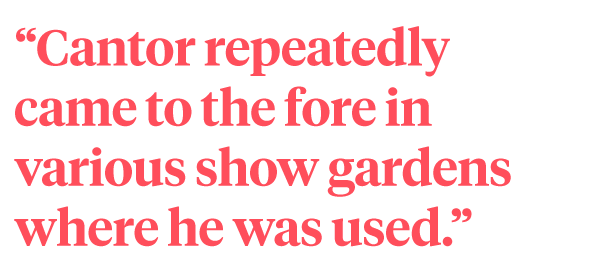 Trendflor
"We have been growing callas for 17 years now. We also regularly test new varieties of breeders. One of these breeders is Trendflor by Sjaak Schouten. More than 10 years ago he put the variety Cantor with us to try. We were very satisfied with the qualities of the breed. Cantor immediately stood out positively because of his plant structure and fresh green leaves. And of course, we were very impressed with its beautiful black flowers."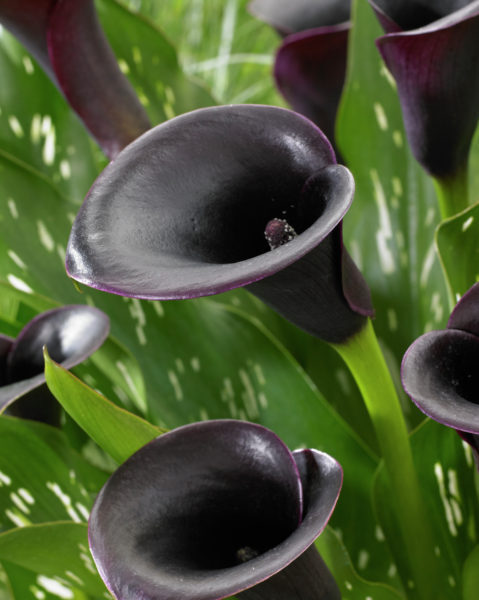 Calla Cantor Does Well As a Cut Flower
"Despite the fact that a black flower is really a niche product, we decided - after an extensive test phase - to include Cantor in our product range. Over the years, Cantor has positively surprised time and time again. He repeatedly came to the fore in various show gardens where Cantor was used. Especially because of its very long ornamental value as a flower and plant. He also does very well as a cut flower."
The calla - belongs to the genus Zantedeschia - is one of the most elegant cut flowers of all. And for a good reason. With its goblet-like bloom, it attracts all eyes and helps you create the most adorable bouquets.
One of the Most Elegant Cut Flowers
The calla is an elegant beauty! With its flower shape, which is reminiscent of a calyx, the calla is one of the most elegant cut flowers of all. The slender, goblet-like flower emphasizes the elegant appearance of the Calla "Cantor". The almost black color scheme is particularly noticeable.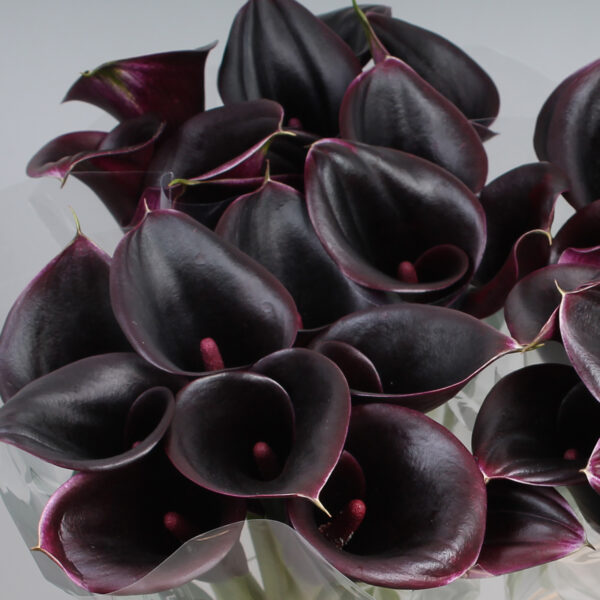 "With a little love, black calla Cantor can stand on the vase for a long time. Some customers have thrown them away after six weeks! Not because he had wilted, but because they finally wanted to see something else for a change." All in all, Cantor is a real asset for anyone who loves flowers.