For everyone caring about the environment and looking for new alternatives when it comes to the floral foam you use, Agra-Wool has excellent news for you! Besides offering the most efficient and planet-friendly biodegradable floral block (said to be the best in the market by various floral professionals), you're in for a sustainability treat with Sideau's newest packaging with 3 blocks per box very handy for florists.
Trust us, you'll want to know about this, but first, let's get into a deep talk about what Sideau® actually is.
Sideau® Will Help You Make the Planet a Better One
Just a little background check in case you didn't yet know about the origins of Sideau®. This biodegradable floral block is leading the sustainable market in terms of efficient products to take care of the planet. Agra Wool International Group from the Netherlands developed the product in 2018, a product with the same characteristics as floral foam in terms of use. The vast difference lies in the sustainability pillar, which with Sideau®, you'll be helping the planet one flower at a time while reducing the use of harmful plastics and metals.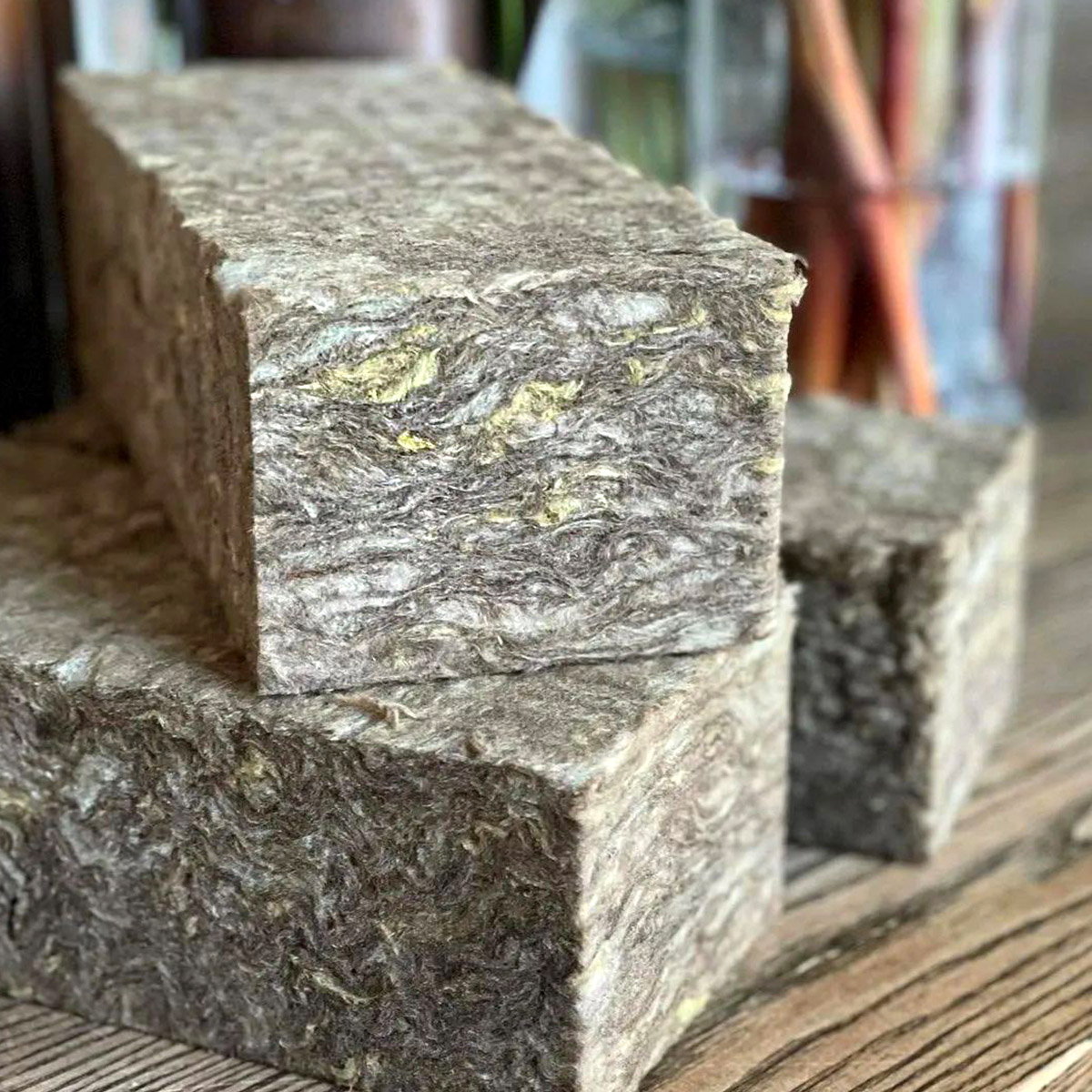 Why Are Floral Professionals Opting to Use Sideau® in Their Floral Creations?
Simple. Reduce and reuse is what Sideau® has achieved among floral designers and artists that have implemented the biodegradable floral foam alternative at the time of doing their floral creations. Sideau® is the first reusable, yet sustainable alternative to single-use plastic foam.

In contrast to the traditional floral foam which is made from oil derivatives and phenol resin (in other words plastic), Sideau® is made of Earthwool®, a natural product made from basalt, a volcanic igneous rock. Read the article: 'Design in a Sustainable Way with Sideau', to know more about the uses and amazing benefits of the product in flower creations.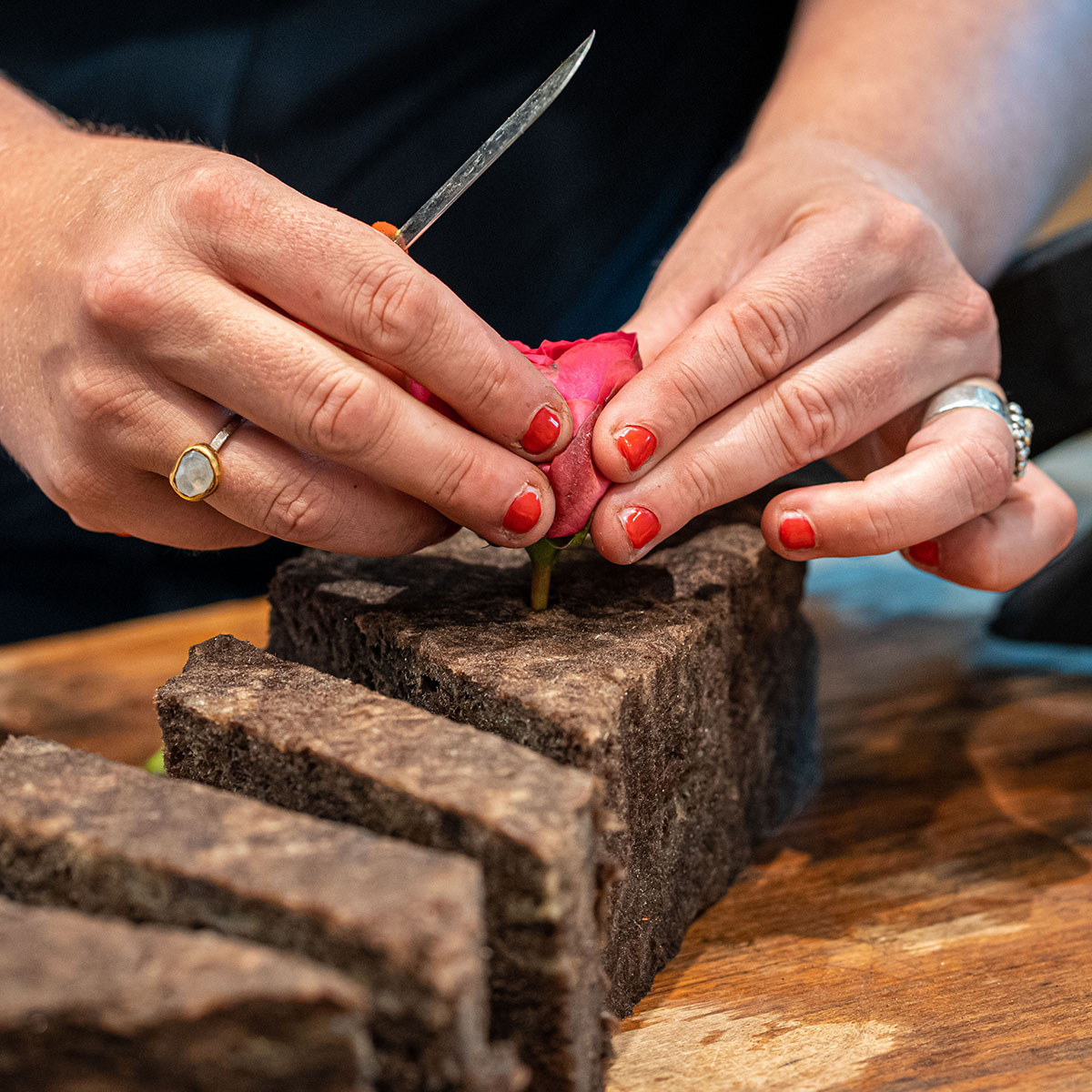 In addition, it's made with Ecose®, a natural binder (material that holds or draws other materials together to form a cohesive whole mechanically) free from acetylates and formaldehyde. In the composition of the binder, petrochemical raw materials make way for vegetable raw materials like sugar beet or cane sugar.
Fully Biodegradable and Environmentally Friendly
Did you know Agra-Wool's Sideau® is fully biodegradable and perfectly suited for florists and flower arrangers who want to use a fully environmentally friendly base for their creations? The biggest benefit? It can be used for all kinds of flower arrangements, whether dried, silk or fresh, this biodegradable block has got your creative and artistic skills covered.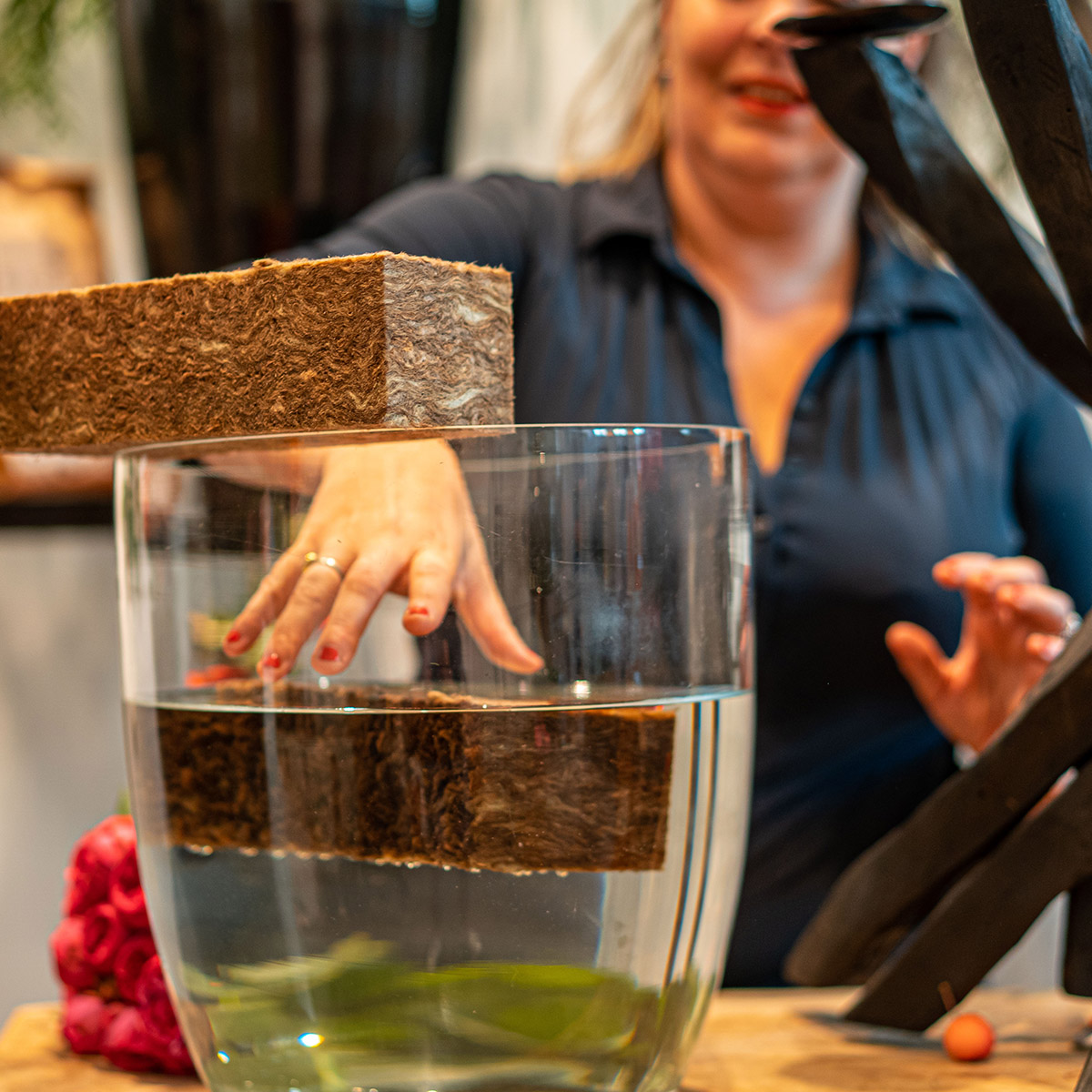 What Differentiates Sideau From Other Products?
The magic of the product lies in the fact you can use the floral block several times. It absorbs water within 15 seconds, without air bubbles, and it will continue to absorb water time after time. You can repeatedly place flower stems in the dense material, even when you turn the block upside down after first use, and use the bottom side. When it comes to the pieces that are left over after you cut the desired foam blocks, no worries, nothing will be wasted when it comes to Sideau®. These leftover pieces can be discarded on the compost heap or torn into smaller pieces to be used as a substrate.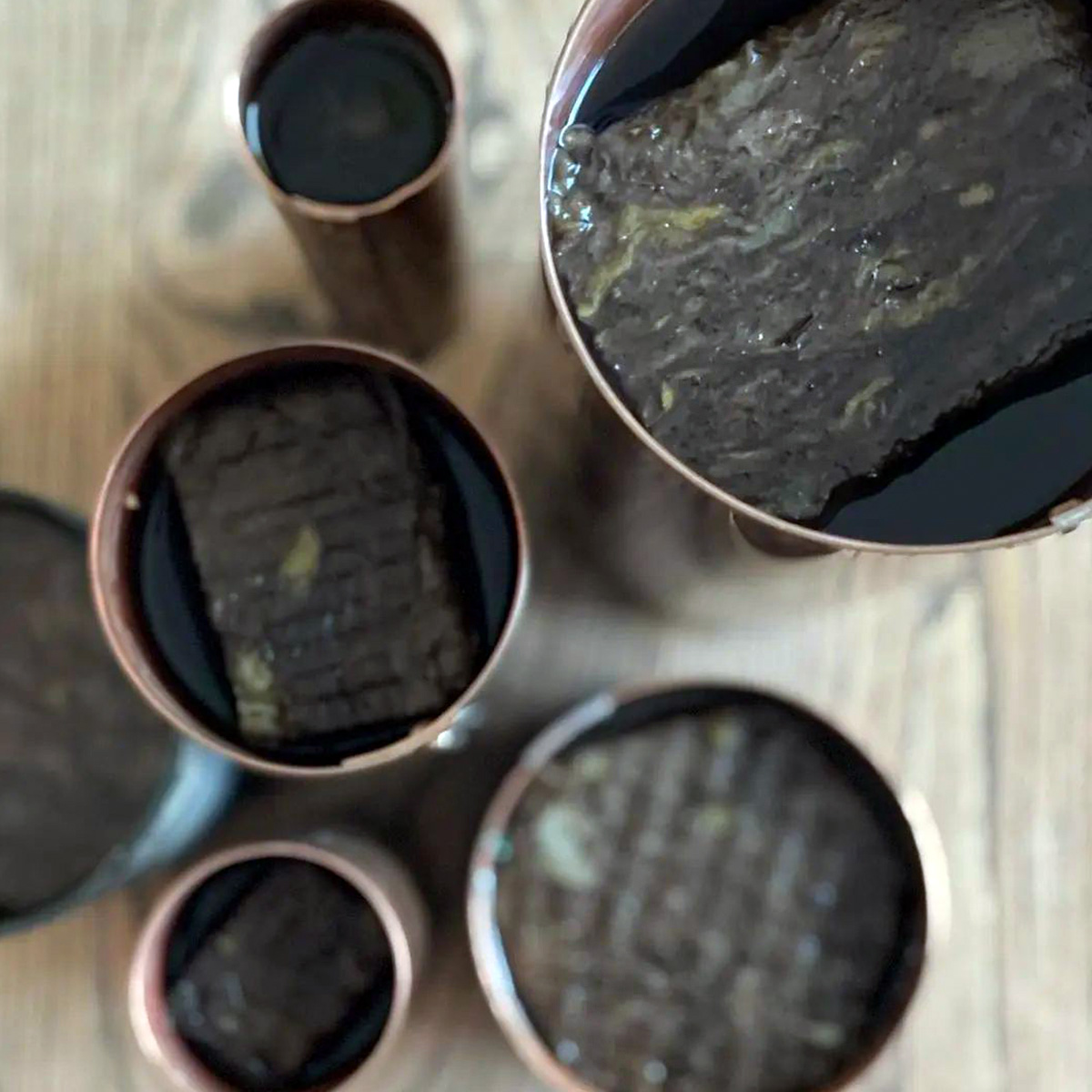 The Important News - Sideau® Has a New 3-Block Box Packaging
Sideau® is natural, 100% biodegradable, and 100% reusable and it's time to give their new packaging a try while helping save the environment with more sustainable practices. Introducing their newest way of packaging which will deliver your sustainable goods in block boxes.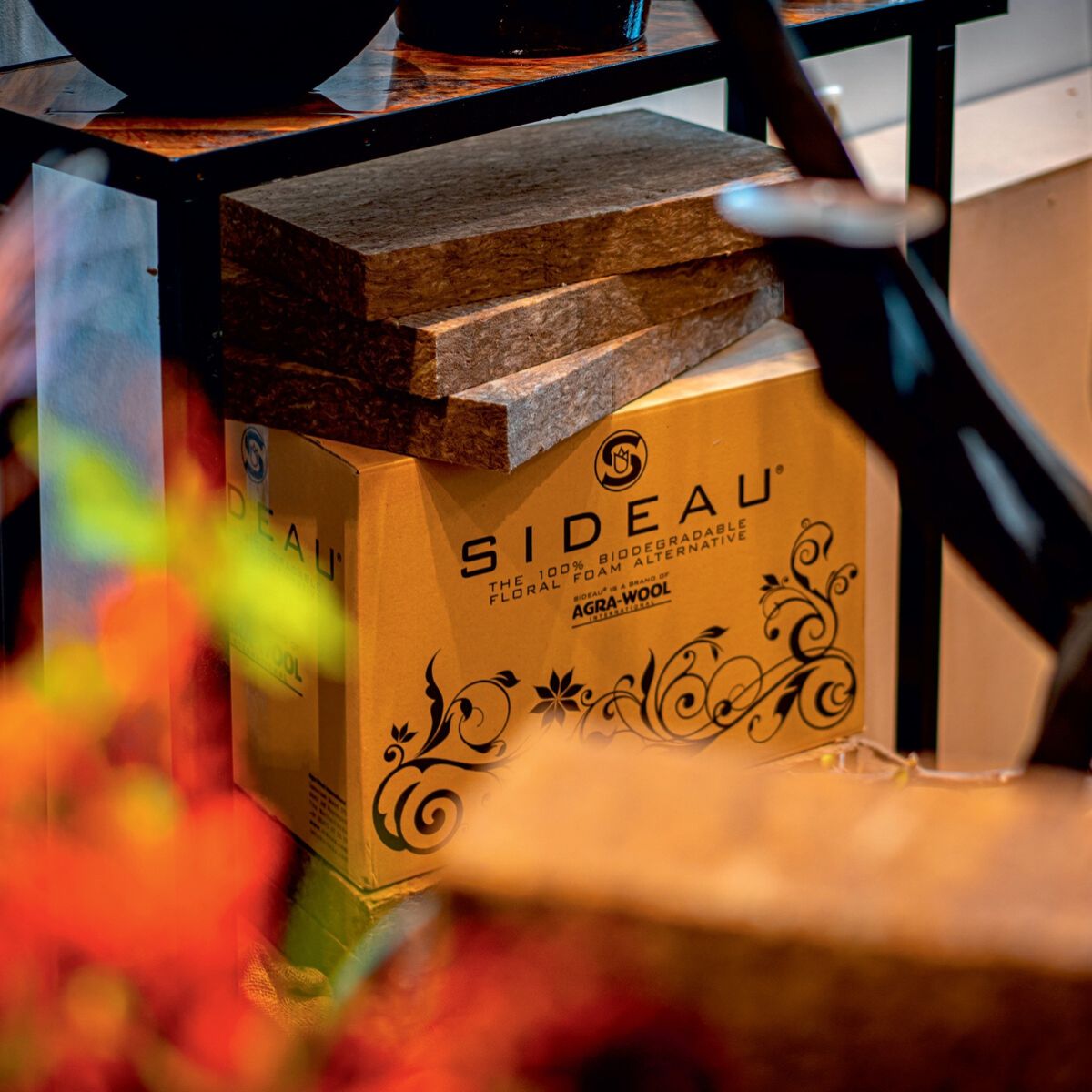 The company's goal is to always make floral lovers happy, reason why they have created their block boxes for deliveries. Their goal with this new method is to better meet the demand of florists, for whom the bigger traditional boxes are often too voluminous. With this in mind, both florists and the planet will be benefited, with less waste, and happier customers!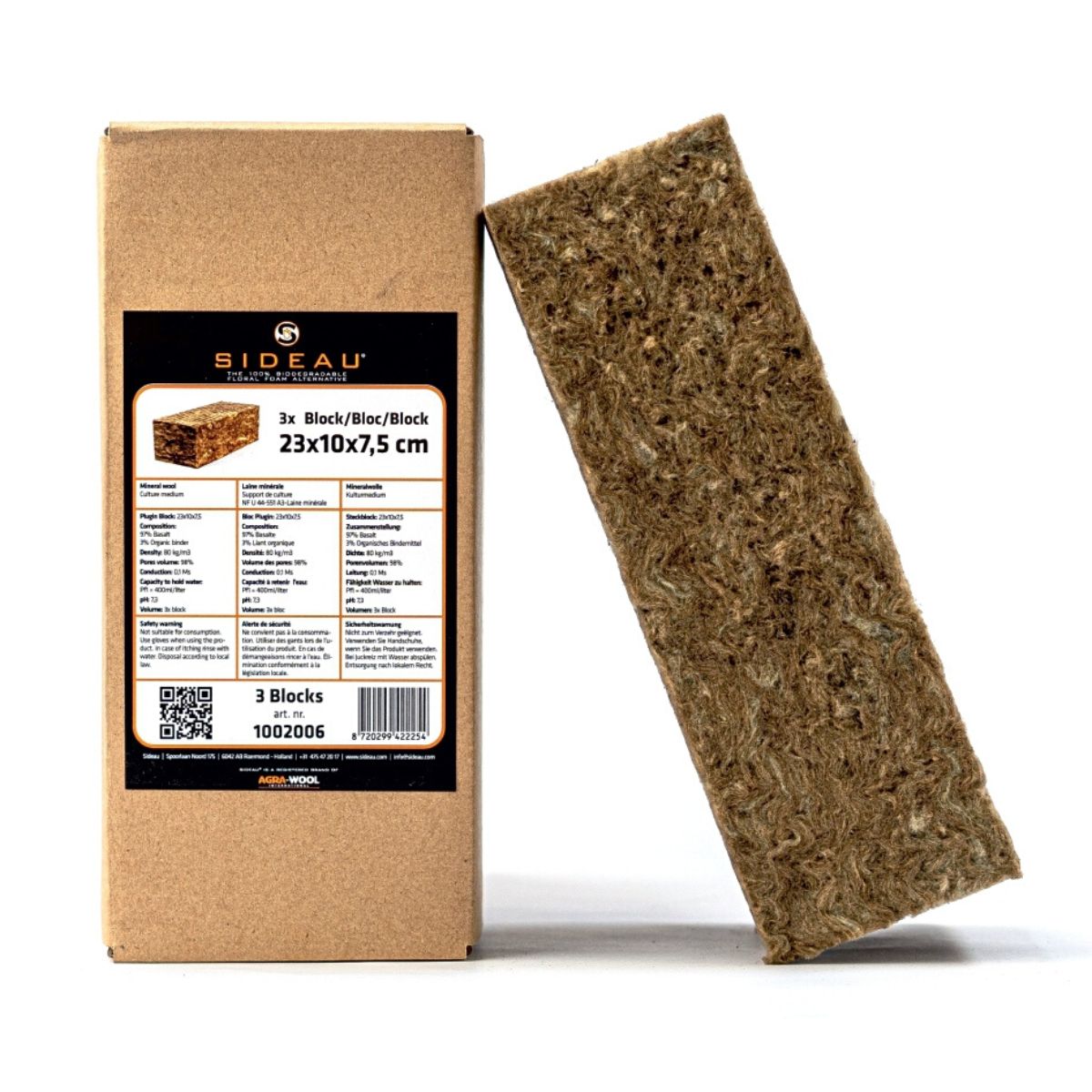 Sustainable florists and designers, are you ready to transform your creations while you make this world a better place to live in? Sideau® will for sure be your new companion throughout the process.