It is without a doubt a fact that the use of AI has significantly eased the lives of many around the world, including that of photographers. Artificial intelligence has allowed many to optimize not only their time but costs as well. In Alina Gross's newest AI project, she shares all the details embodied in this technological experience as well as the final results, concluding in the creation of spectacular flower dresses and photographical art.
Alina Gross Uses AI in Her Latest Photography Work Featuring Flower Fashion
AI-powered software can suggest complementary color schemes and arrangements, streamlining the creative process. For Alina Gross, a talented photographer, this was just the case. She explored and created stupendous flower dresses with the help of technology and the immense advance it has had nowadays. The technological flower pieces represent a harmonious blend of organic elegance and cutting-edge AI, pushing the boundaries of creativity and redefining the way we perceive wearable art.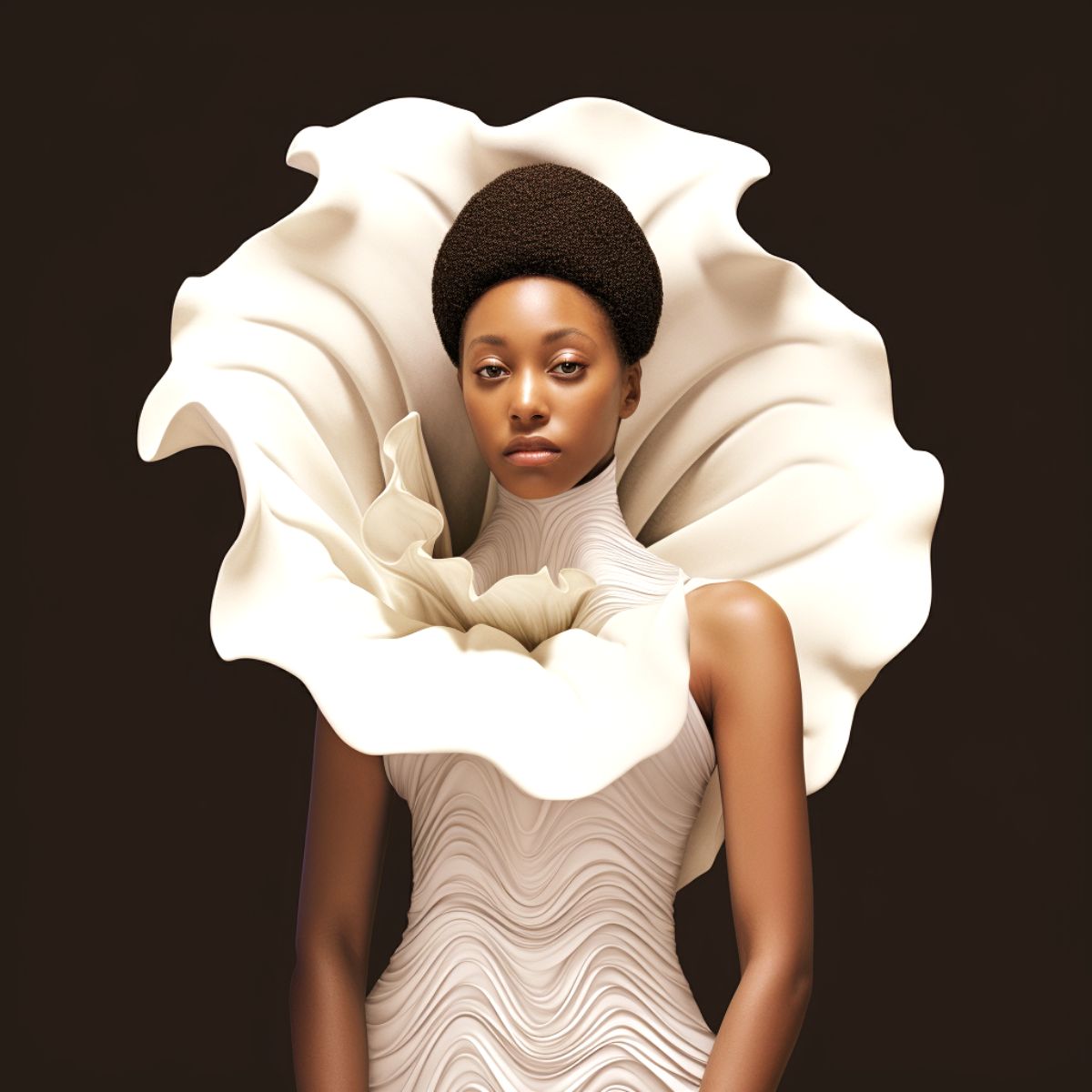 For photographers such as Alina Gross, AI assisted her in automating tasks like image sorting, editing, and retouching. AI algorithms can recognize and enhance image quality, saving photographers valuable time and effort. Now, let's go deeper into how, what, and where she got the inspiration to create such pieces.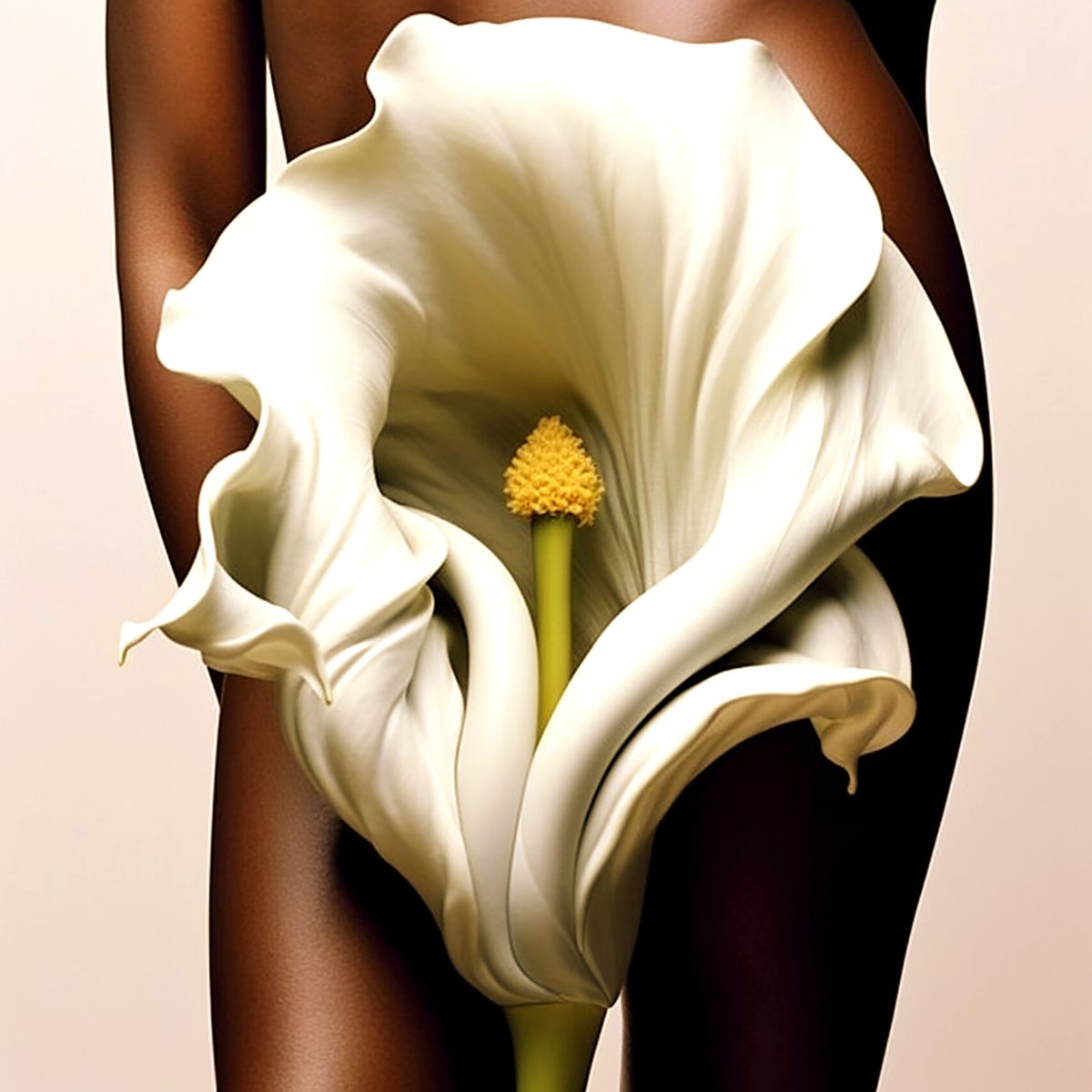 The Co-Creation Between Alina Gross and Artificial Intelligence
In this work, Alina Gross used AI image generators, and shares how these specific floral artworks are a useful extension of her photographic work. The collaboration with mid-journey-Bots started when the photographer was making a mood board for a well-known magazine and in that instant, she had an idea of designing and creating a dress with real flowers.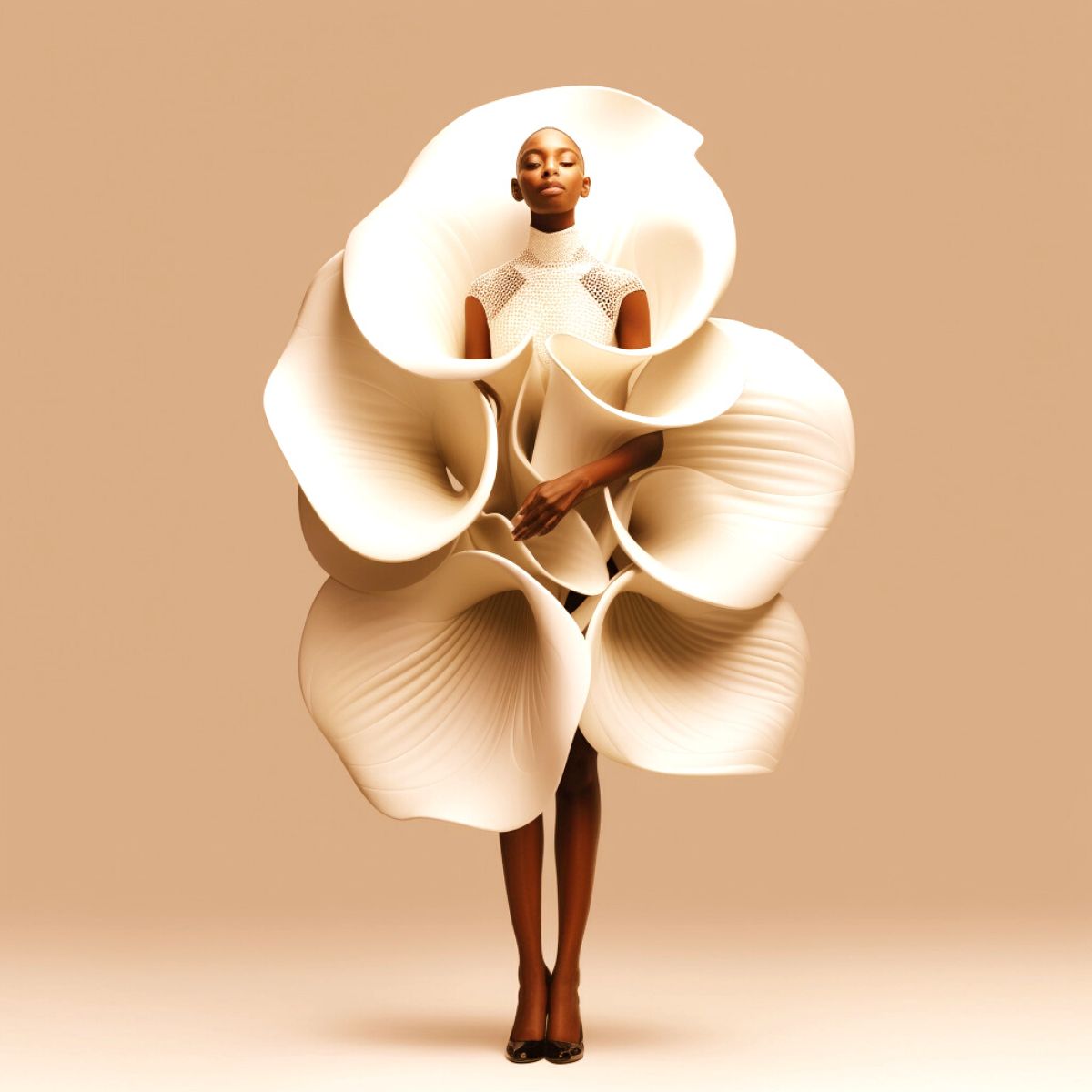 At this moment, Alina realized the idea could be quickly realized with AI and technological tools. Based on her experience with artificial intelligence, Alina shares with the world:
"A real implementation of this dress would have been very expensive and become cumbersome. The AI made clothes of flowers and even generated amazing oversized flowers around the model's body. The result was different than expected, but it has got an unexpected impulse and impact on various photographers worldwide."
The Photographer's Inspiration for Her Flower Project
Gross sees the generated images as co-creations between her and AI. On the one hand, she uses specially developed motives for generating new images, while on the other hand, Alina loves to purposefully assign terms and descriptions so that the AI system generates a picture that in her typical imagery works and moreover expands it.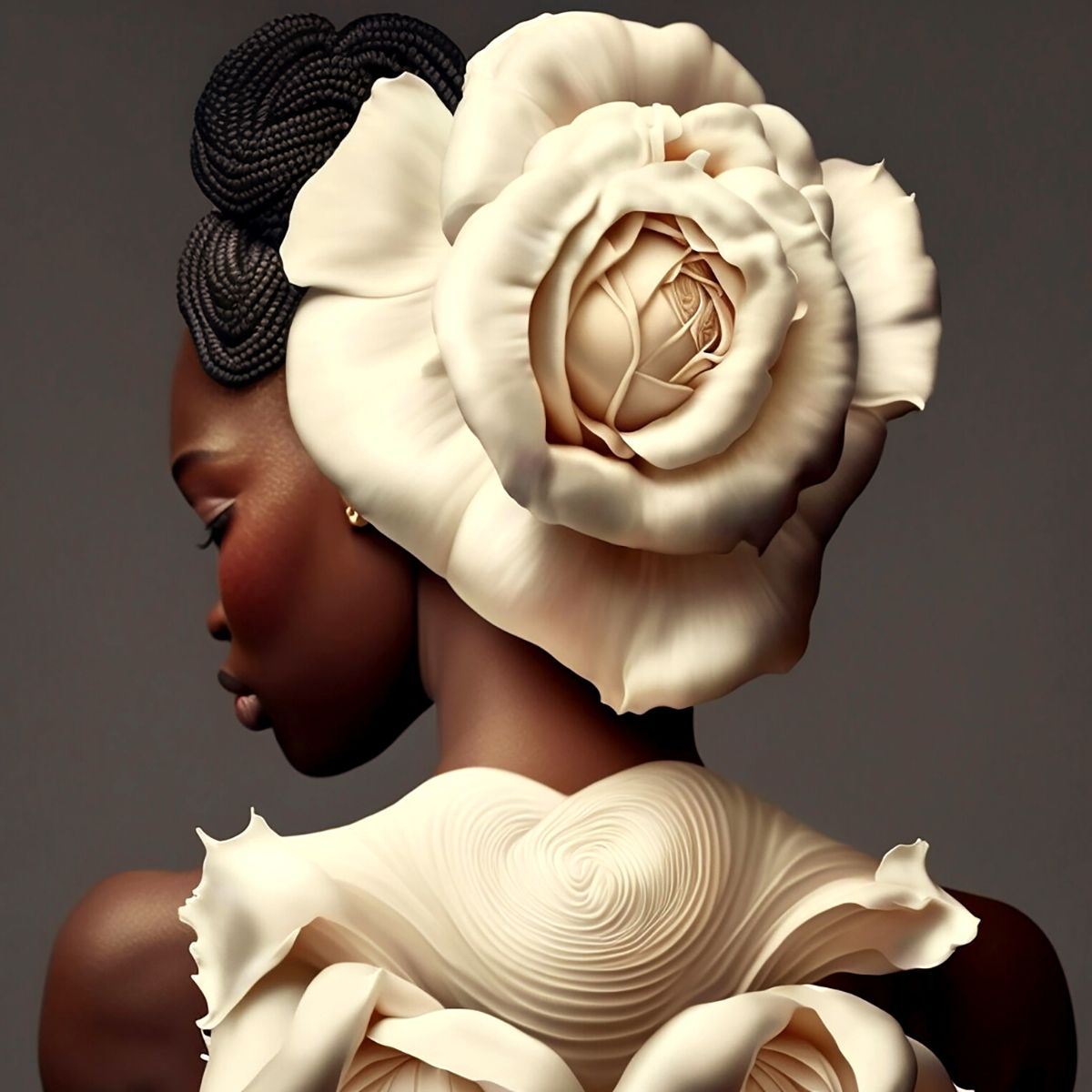 A prerequisite for this is already a certain unique selling proposition and its own illustrated visual language. Midjourney is an independent research lab exploring new mediums of thought and expanding the imaginative powers of the human species based in San Francisco-based and has strict censorship and guidelines.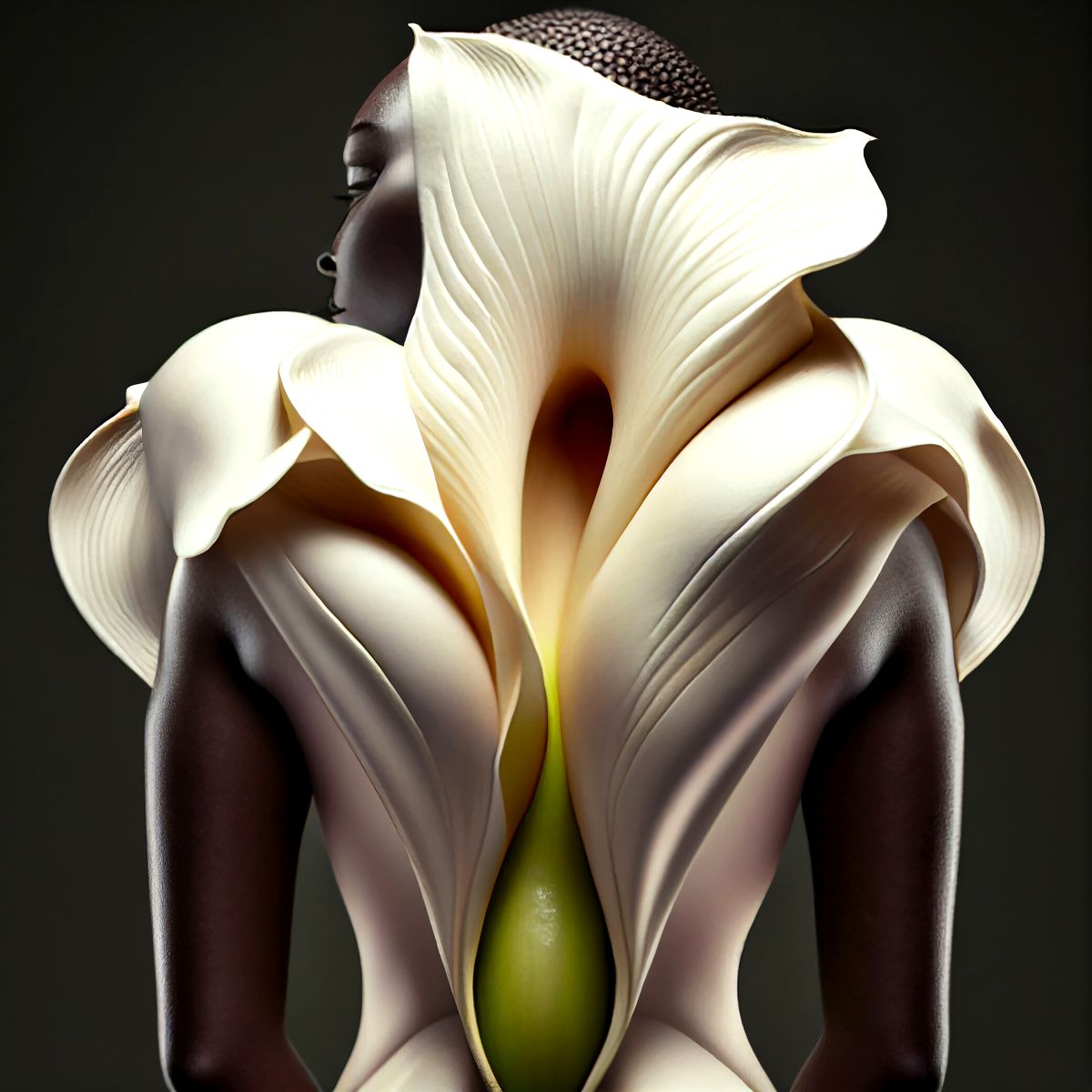 Alina makes sure to always work carefully and take according to restrictions because her work is right on the limit of what is conditionally allowed. Of course, the inspiration to work with botanics and flowers is much deeper because, for her, flowers are symbols of fertility, sexuality, desire, beauty, and much more. She always feels much more energy in her day-to-day activities and overall life when she works with botanics.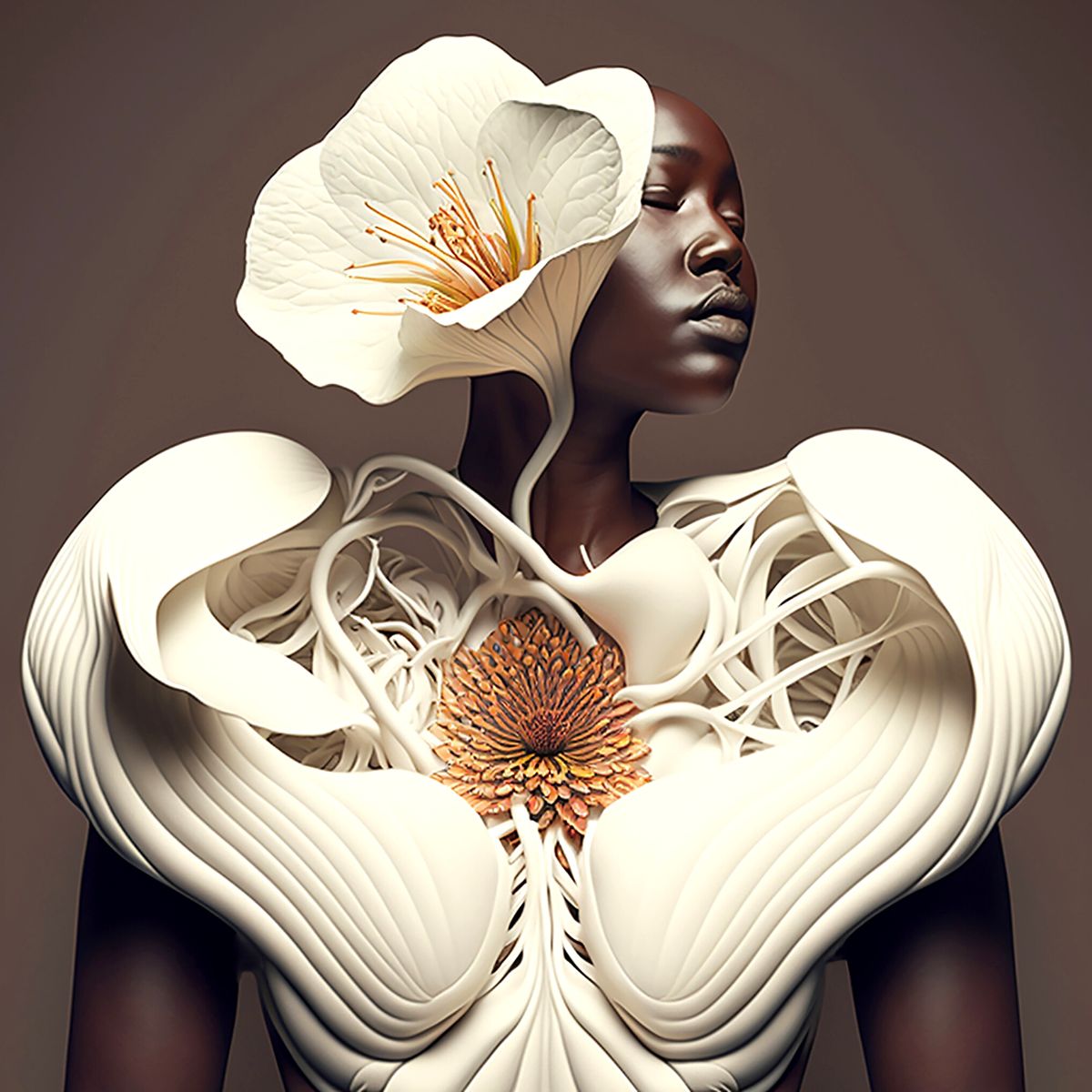 For this project, Alina would love to find a creative florist and designer. She can work on amazing creations with plants in her personal studio in Bochum, Germany, so feel free to contact her through her
Instagram account
for further collaboration.