There are many types of astilbe from which to choose. They have a romantic look created by their foliage and airy plumes. Astilbe is relatively rare as a cut flower. But
Marginpar
grows them. The large flower spikes are made up of hundreds of small flowers arranged in feather-like plumes. Each plume is made up of many tubular-shaped branches of pink-red flowers. White and lavender flowers are also sometimes found.
Facts and Figures from Astilbe
Botanical Name: Astilbe x arendsii Common Names: Astilbe, False Goat Stem Length: 40 to 80 cm Country of Origin: Japan, Korea, China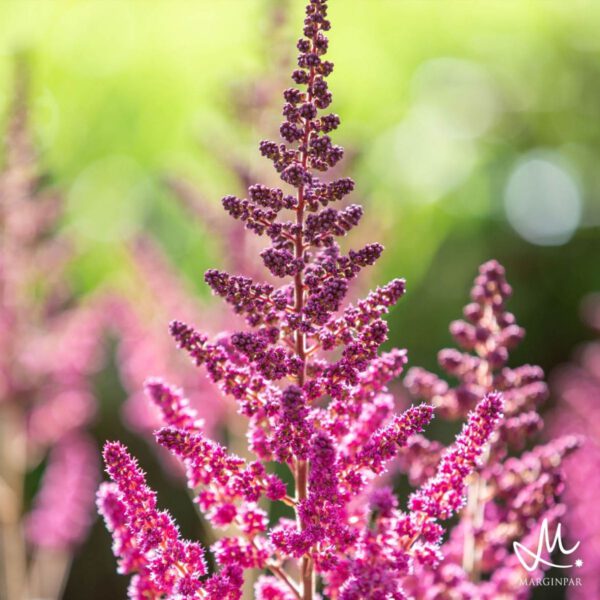 Growing the Astilbe in Kenya
Did you know that Astilbe is a crop known to require winter cold to bloom? The
Marginpar
flower fields under the warm African sun may not be the first location you think of to grow Astilbe. And why try at all, when you already know you're 1-0 down? Well, quite simply, at Marginpar they have a lot of go-getters in the team. People with a passion for flowers, who are not easily swayed. They do a lot of testing and with a little bit of luck and a lot of technical knowledge of their team and breeders, they have come a long way. A very long way. And so it may be that a crop that loves a bit of cold does wonderfully well in Kenya.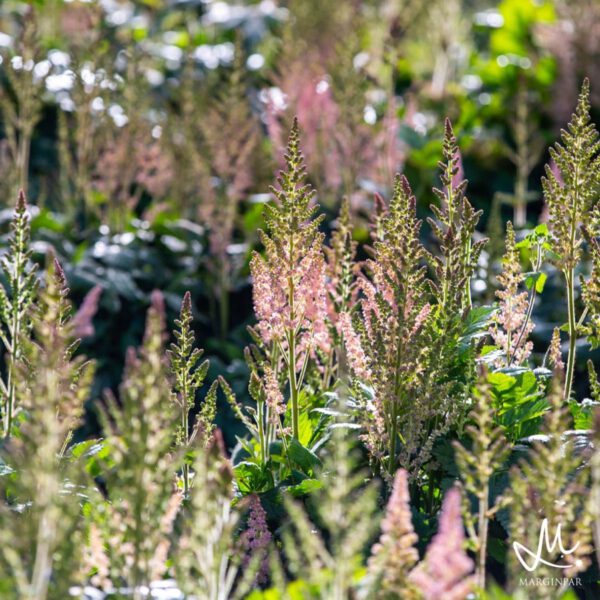 Flower Care
-Keep cool at all times. -Strip leaves from the lower half of each stem and wash stem ends thoroughly. -Recut at least 2 cm off each branch and place in water immediately. -Always use a preservative as this will help buds open. -Replace vase water with fresh preservative every day. -These flowers are very sensitive to ethylene. Keep them away from fruit, car exhausts, and cigarette smoke. -Remove dying leaves as these will die off before the flowers wilt. -Revive wilted bunches by placing them in warm water for 1 to 2 hours.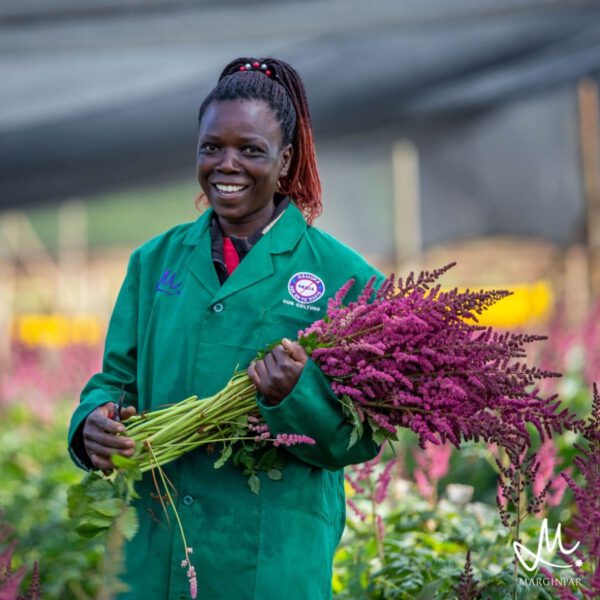 Joseph Massie
This crazy waterfall is made entirely out of
Astilbe Vision in Pink
. It's an amazing flower with lots of emotion. Thanks,
Joseph Massie
 for this floral force of nature!