It's the holiday season again. Cities around the world transform into magical wonderlands adorned with sparkling lights, festive decorations, and the delightful aroma of delicacies. A key element of this season is also Christmas markets. These are festive events that typically take place during the holiday period in many countries around the world. They can be temporary markets or street fairs that are set up in city centers, town squares, or other public spaces.
With their charming stalls, booths and a generally joyful air, Christmas markets are known for their cheerful and festive characteristic. They are adorned with colorful lights, decorations, and often feature large Christmas trees as their centerpieces. The markets offer opportunities for vendors to sell a wide range of seasonal goods and products, and for everyone else, a chance to engage themselves in the holiday spirit.
A Brief Background Into the Origins of Christmas Markets
The tradition of Christmas markets dates back to medieval Europe. The first impression of a Christmas market was in Vienna in 1296, when Duke Albrecht I authorized 14-day fairs in the month of December. However, these festivities were not really directly connected to Christmas.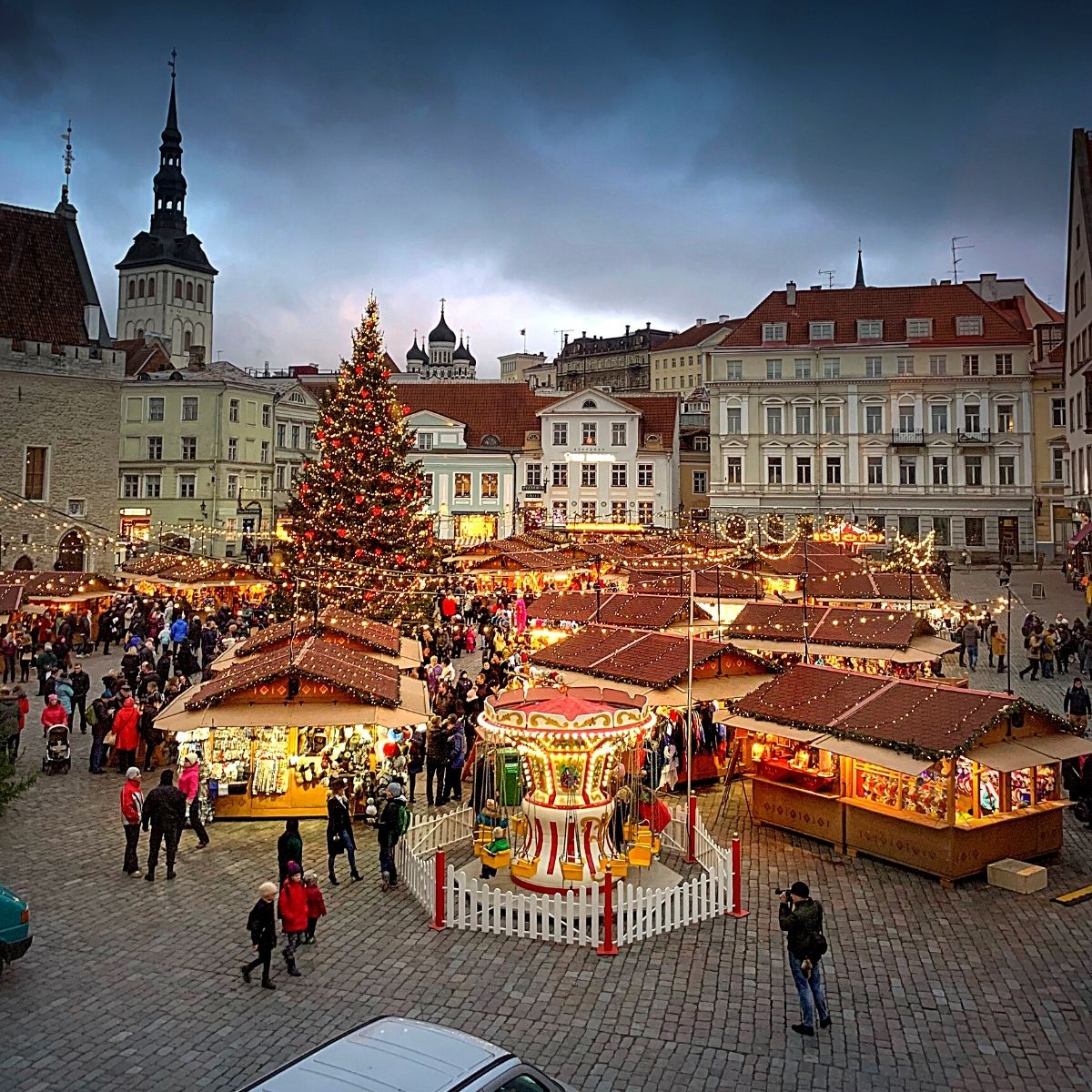 Even so, the first recorded Christmas market was held in the German city of Dresden in 1434. The market was called Striezelmarkt and was initially set up as a one-day fair on Christmas Eve. The consequent early markets were known as 'December markets' or 'Nikolaus markets', named after St. Nicholas, the patron saint of children.
In the Middle Ages, Christmas markets were a place for people to gather and purchase supplies for the upcoming winter season. They offered a variety of goods, including food, clothing, and household items, and were an important economic and social event, bringing together traders and customers from different regions.
Over time, the idea of Christmas markets evolved to focus more on the celebration of Christmas itself. They became associated with the Advent season, which marks the period of preparation and anticipation leading up to Christmas Day. The markets began to feature more seasonal items such as Christmas decorations, ornaments, and traditional holiday foods.
The tradition of Christmas markets soon spread throughout Europe in the following years and today, they can be found in many countries around the world. They have become popular tourist attractions, drawing visitors with their festive ambiance, unique shopping opportunities, and cultural experiences.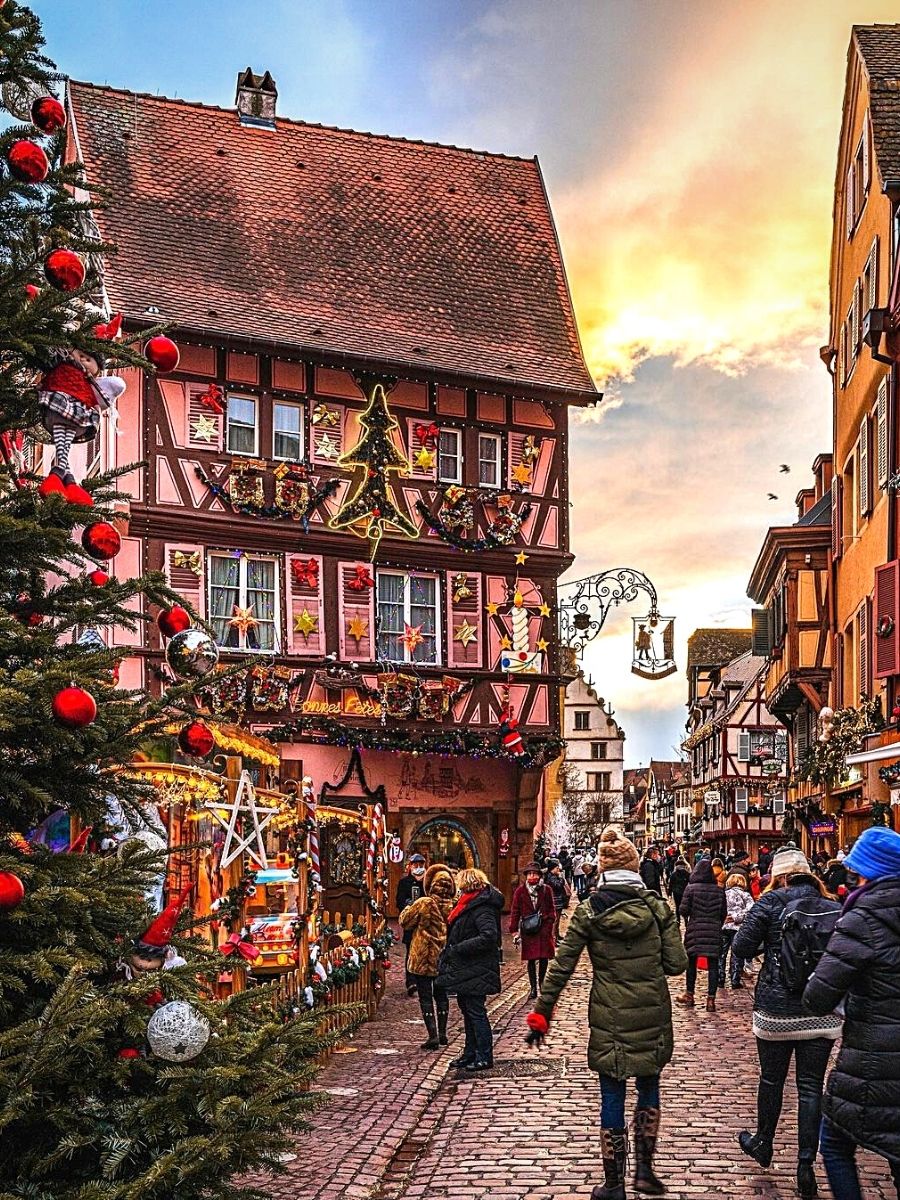 Years later, the Christmas market as it is known today is a modern creation that typically features open-air stalls selling gifts, seasonal treats, and hot beverages. Ornate light displays, decorations, and festive performances often accompany these offerings.
One of the highlights of Christmas markets is the opportunity to purchase unique and handmade gifts, crafts, ornaments, and decorations. Visitors can find a variety of items such as wooden toys, candles, jewelry, textiles, and artwork. Additionally, many markets offer traditional holiday foods and drinks, including mulled wine, roasted chestnuts, gingerbread cookies, sausages, and other local delicacies.
Beyond the shopping experience, Christmas markets often provide entertainment and activities for visitors. Live music performances, carol singing, ice skating rinks, amusement rides, and even visits from Santa Claus, are often available.
Here Are Some of the Best Christmas Markets Around the World
While the specific traditions and customs of Christmas markets may vary from country to country, their overall purpose remains the same: to provide a joyful and lively gathering place where people can celebrate the holiday season, shop for gifts, and get into the mood and spirit of Christmas.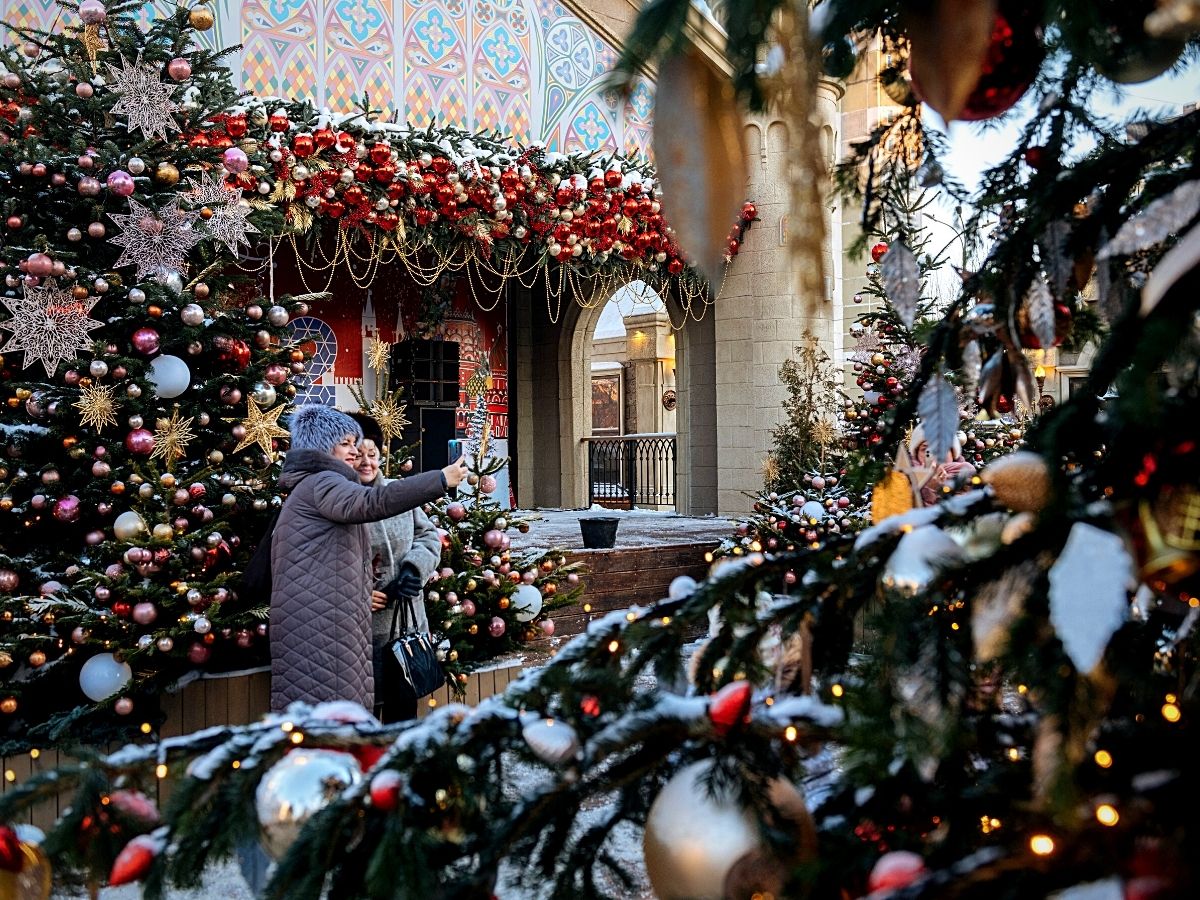 So, here are some of the best such markets where you can experience this delightful spectacle that takes place during the festive season.
Wiener Christkindlmarkt in Vienna, Austria
Wiener Christkindlmarkt, the world's largest Christmas market, is famous for its 100+ stalls selling everything from souvenirs to wonderful Viennese specialties like kaiserschmarrn (sweet, fluffy, ripped-up pancakes), glühwein (mulled wine), and bauernkrapfen (donut-shaped fried pastries).
Also known as the Vienna Christmas Market, it is a cherished tradition in the Austrian capital. This market captures the essence of the holiday season with its enchanting atmosphere and array of festive delights.
The market takes place in front of the magnificent City Hall, transforming the square into a winter fairyland. The centerpiece of the market is, often, a towering Christmas tree adorned with thousands of twinkling lights, creating a mesmeric sight.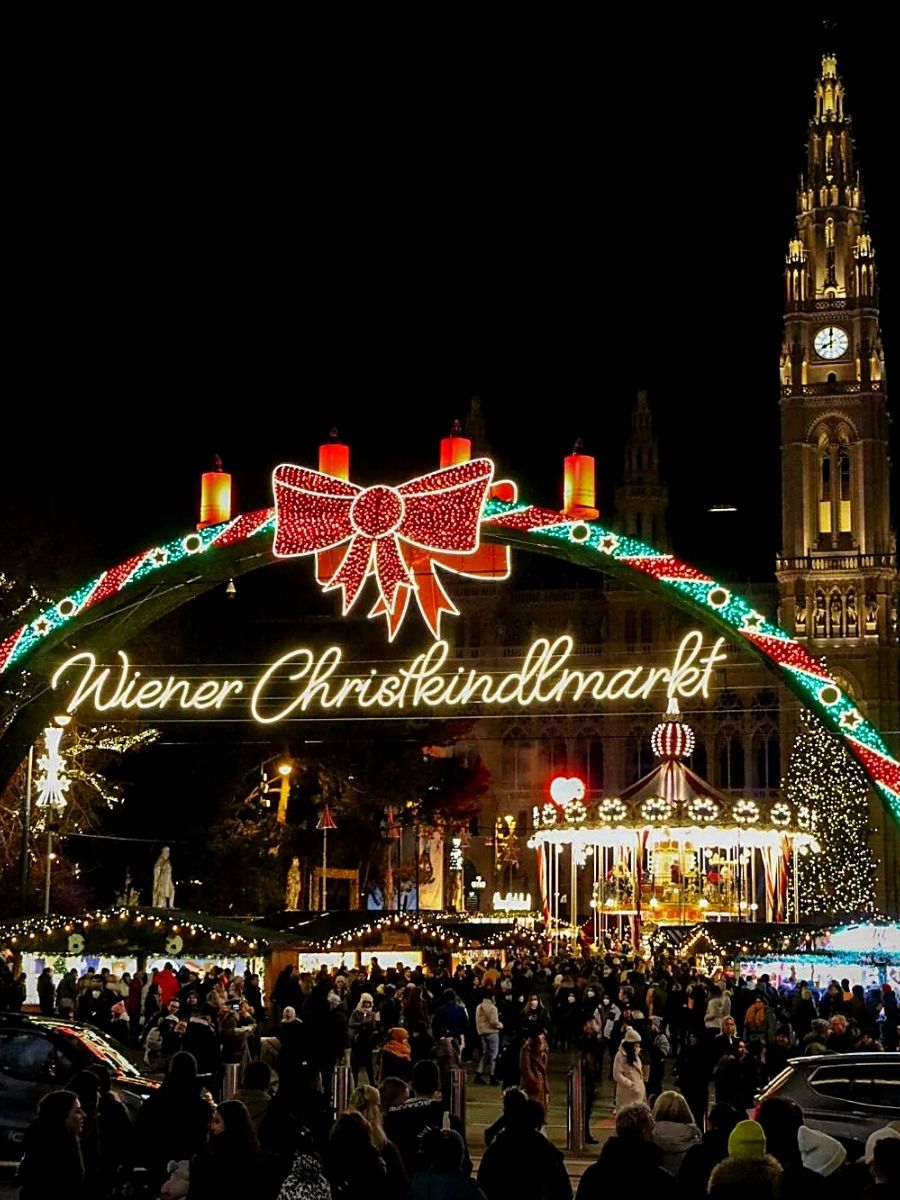 A significant feature of Wiener Christkindlmarkt is the wide variety of traditional crafts and gifts offered for sale. In these artifacts, local artisans showcase their skills, and the craftsmanship on display is truly impressive. From intricately handcrafted ornaments to wooden toys, visitors can find unique gift items to bring home or give as special holiday presents.
Strasbourg Christkindelsmärik in Strasbourg, France
The thick aroma of mulled wine pervades Strasbourg's Christkindelsmärik, which has been running since 1570 and is one of Europe's oldest Christmas markets. From late November through Christmas Eve, there are decorations and shimmering lights everywhere, making you feel like you've stepped right into a winter paradise.
The Strasbourg Christkindelsmärik, also known as the Strasbourg Christmas Market, is a world-renowned holiday destination that captures the true spirit of Christmas and is located in the charming city of Strasbourg, France.
The Christkindelsmärik takes place in several locations throughout Strasbourg, with the main hub centered around the picturesque Old Town. The entire area is transformed into a festive heaven adorned with twinkling lights, and ornate decorations.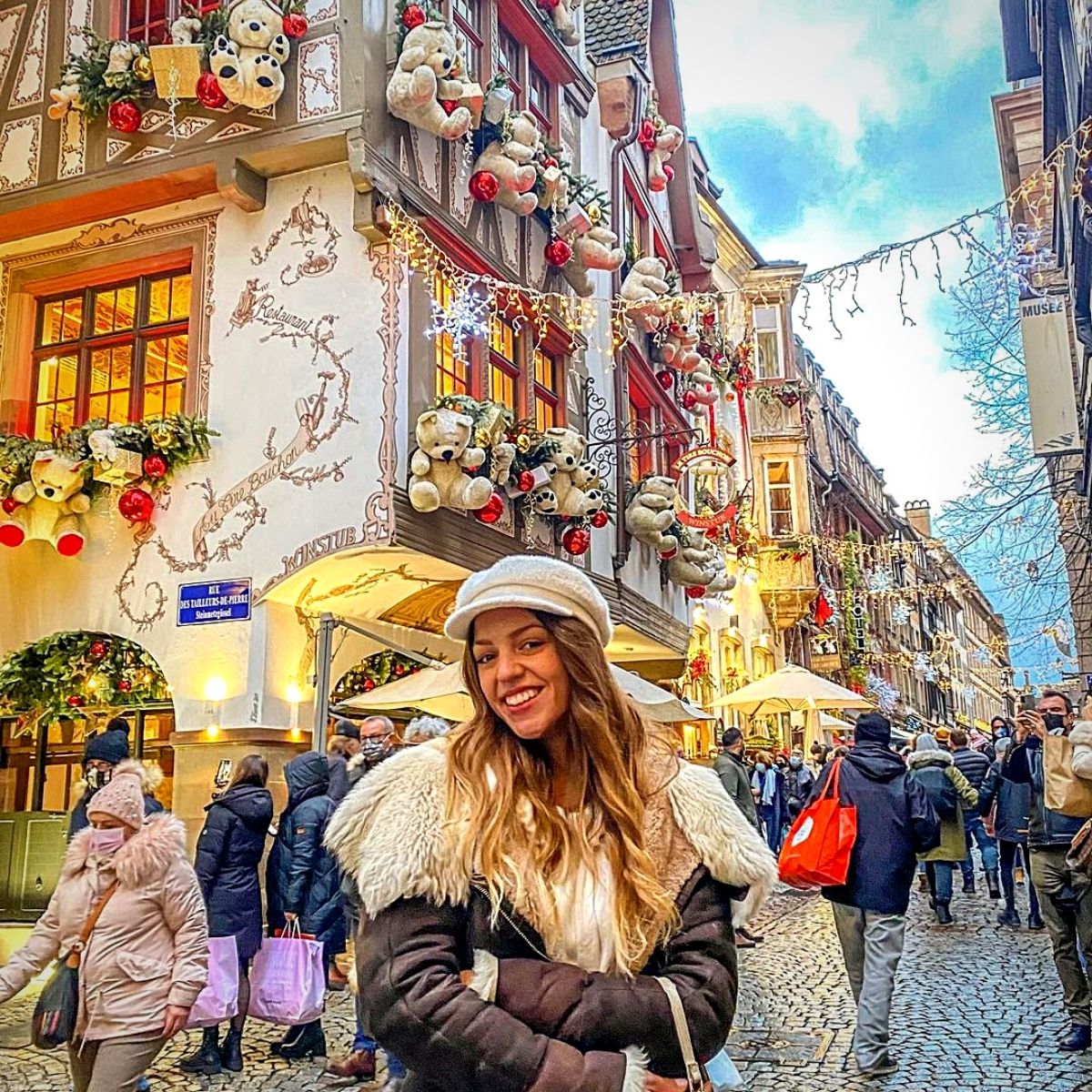 The best part of the Strasbourg Christkindelsmärik is the impressive number of stalls. With over 300 wooden chalets, the market offers an extensive array of goods and treats. Visitors can explore an abundance of handmade crafts, local artwork, traditional Alsatian decorations, and unique gifts that showcase the region's rich cultural heritage.
The market also boasts a delightful gastronomic experience including local specialties like flammekueche (a thin, savory tart), bretzels (soft pretzels), and kougelhopf (a traditional Alsatian cake). You can also sip on a warm cup of mulled wine, known as vin chaud, to ward off the winter chill while soaking in the experience. If you can't make it to the market before Christmas, you can also check out the city's After-Christmas Village starting January 1.
Distillery District Winter Village in Toronto, Canada
With its more than 65 booths, the Distillery District Winter Village is an annual holiday market, formerly known as the Toronto Christmas Market, and runs from November 17 through the end of the year. It features tree lighting, live musical performances, and Santa appearances.
This setting is a delightful destination that combines the charm of a Christmas market with the historic ambiance of a restored Victorian-era distillery. Located in the Distillery District, a pedestrian-only village known for its cobblestone streets and preserved industrial architecture, the Winter Village offers a unique and festive experience.
During the holiday season, the Distillery District transforms as the streets are adorned with twinkling lights, and the air is filled with the sounds of holiday music and hearty laughter. The market features a variety of vendors housed in charming wooden cabins, offering an array of goods and treats.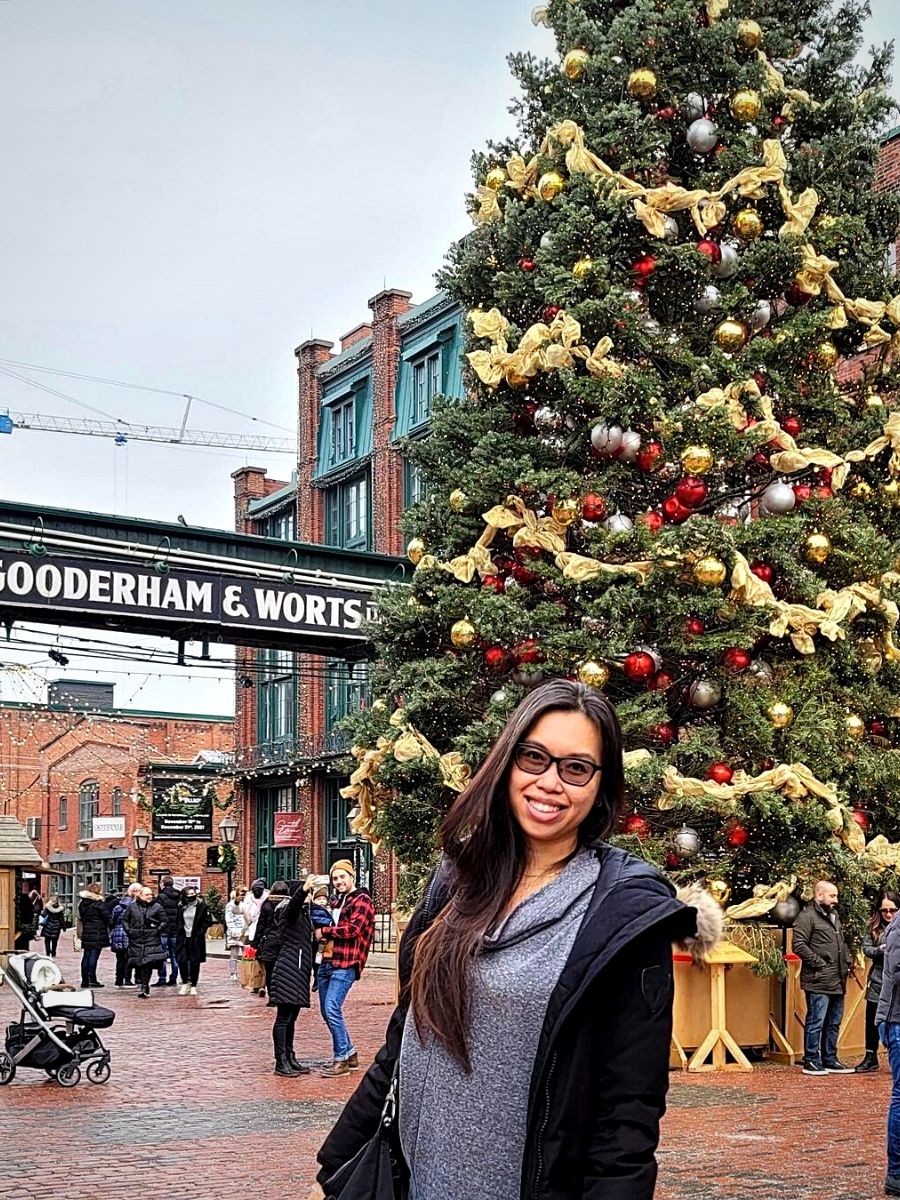 The market showcases the creativity and talent of Canadian artists, making it a great place to discover one-of-a-kind gems for loved ones or yourself. Guests can explore the stalls to find unique gifts, handcrafted jewelry, clothing, and artwork created by local artisans.
In addition to shopping and dining, the Winter Village offers a range of activities and entertainment. You can, also, take a spin on the outdoor ice skating rink, surrounded by the charming historic buildings.
Striezelmarkt in Dresden, Germany
The Striezelmarkt in Dresden, Germany, is one of the oldest and most famous Christmas markets. Dating back to 1434, it has a long and rich history that attracts visitors from around the world. The market takes place annually in the city's Altmarkt square and offers an enchanted aura and festive atmosphere.
The Christmas market gets its name from the popular Dresden Christmas cake called 'Striezel' or 'Stollen', a traditional fruitcake, rich with spices and dried fruits, which is a specialty of the region and a favorite treat during the Christmas season. Hence, the market is known for its large Stollen festival, where a giant Stollen weighing several tons is sliced and distributed to the visitors.
Its centerpiece is the impressive Christmas pyramid, a large wooden structure adorned with intricate carvings and figurines. The pyramid is a symbol of the market and is often beautifully decorated with lights and ornaments. It creates a focal point for visitors and a perfect backdrop for photography and memories.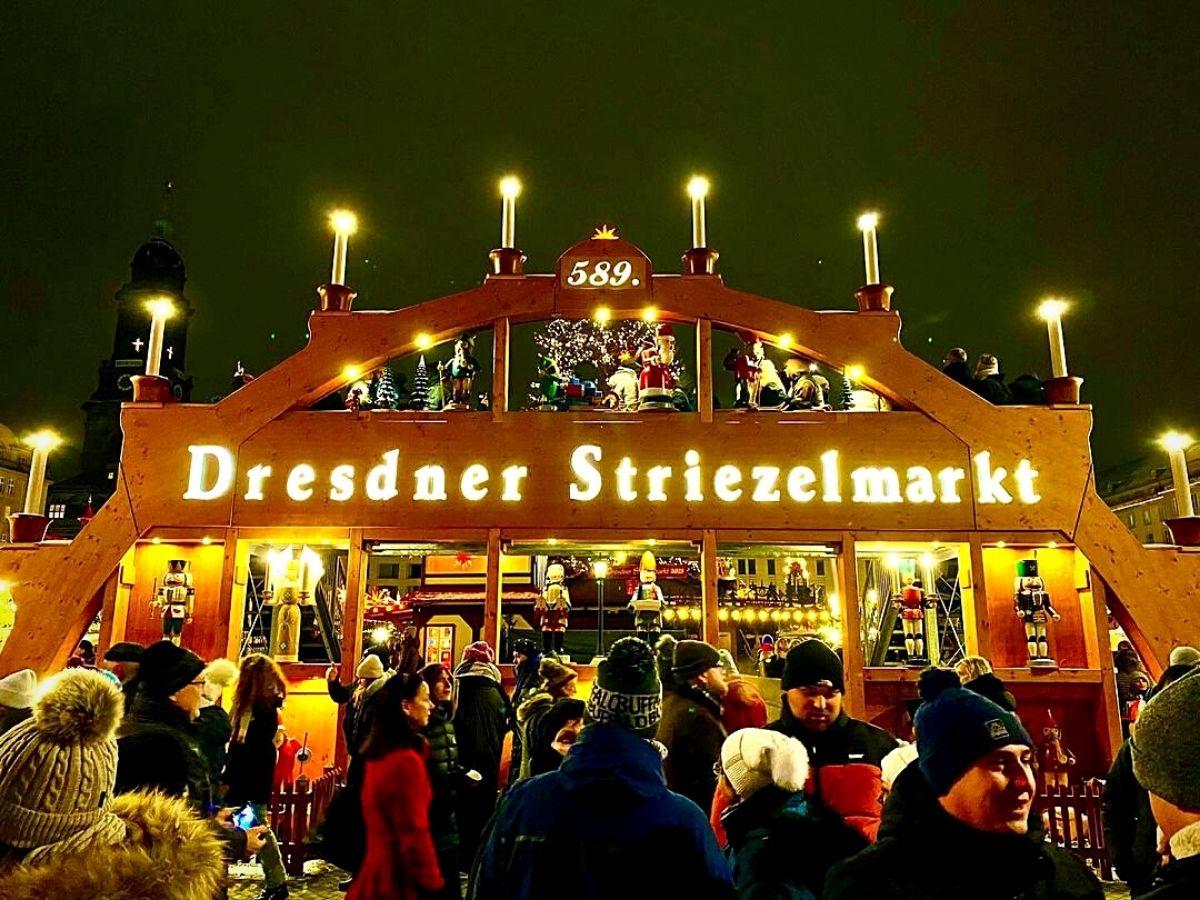 Striezelmarkt features over 200 stalls, each offering a wide array of traditional crafts, gifts, and decorations ranging from hand-carved wooden ornaments and delicate glass baubles to handmade toys and local artwork, for those seeking unique and traditional Christmas items.
Visitors can also indulge in a variety of delicious food and drinks including local specialties like bratwurst, gingerbread, roasted almonds, and glühwein (mulled wine) to warm themselves on the chilly winter day.
Throughout the market, there are stages and performance areas where choirs, musicians, and dance groups entertain the crowds with traditional Christmas music and performances. Carol singers add to the joyful ambiance.
Hong Kong WinterFest
If you have the opportunity to visit Hong Kong this winter, you should go to WinterFest in the West Kowloon Cultural District. There, you'll find a Christmas Town overlooking the port, all out in holiday lights (including those on a huge Christmas tree and many smaller trees) and offering stunning views of the city skyline.
Hong Kong WinterFest is an annual celebration that transforms the vibrant city into a dazzling winter paradise during the holiday season. The festive event is organized by the Hong Kong Tourism Board and features a series of attractions and activities for locals and visitors to enjoy.
Its Symphony of Lights show, for instance, is a spectacular multimedia light and sound extravaganza that takes place every evening, illuminating the city's renowned skyline with a synchronized display of colorful lights and lasers. Guests can witness this spectacular display from various vantage points, such as the Tsim Sha Tsui waterfront or Victoria Harbor.
Another focal point of Hong Kong WinterFest is the Statue Square Christmas Tree. Located in the heart of Central, this towering Christmas tree is adorned with thousands of sparkling lights and decorations, creating a captivating centerpiece for the city's festivities.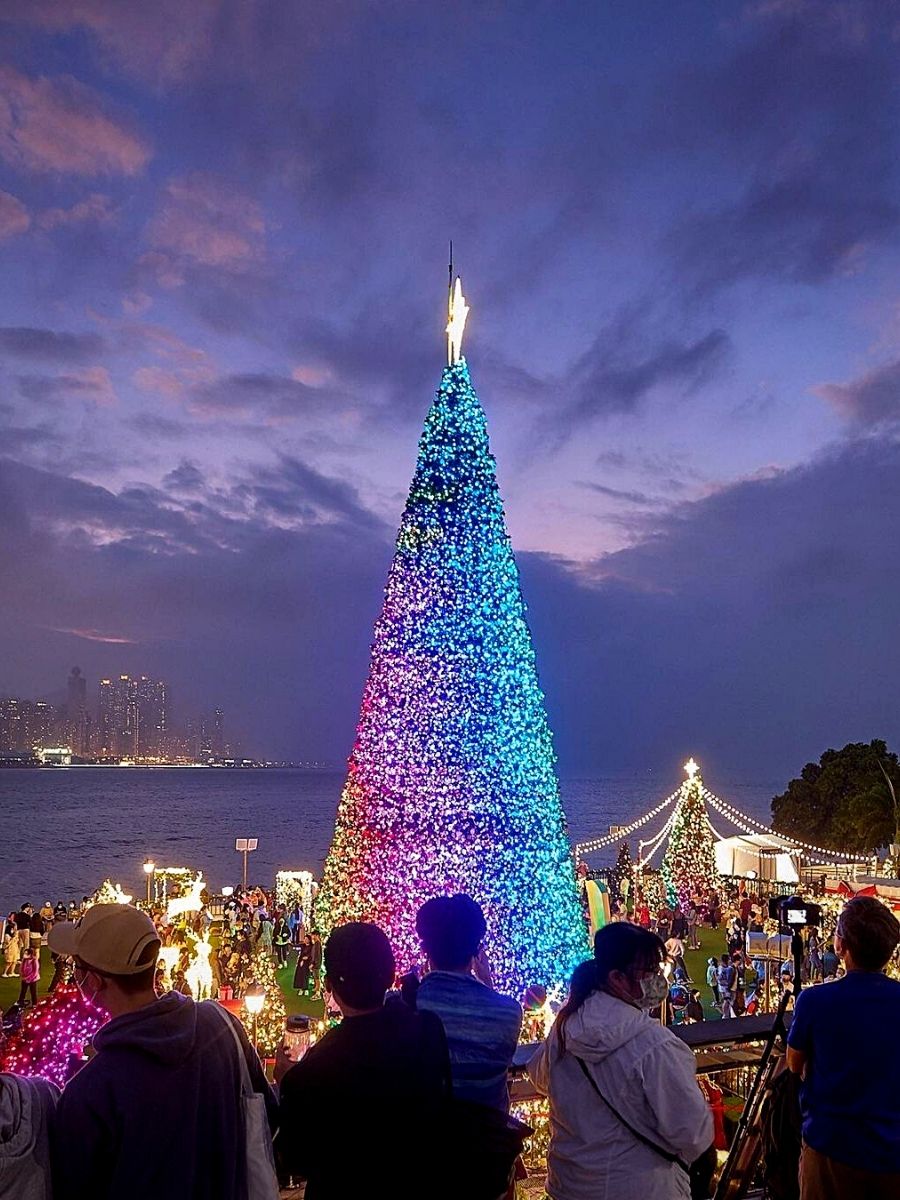 Then there is the Hong Kong WinterFest Village, a charming village set up in a central location, such as the Central Harbor-front or other prominent public spaces. The village features a variety of attractions, including Christmas markets with a wide range of vendors selling gifts, crafts, and holiday treats.
Throughout Hong Kong WinterFest, the city's streets and shopping districts are adorned with festive decorations, including glittering lights, colorful displays, and themed installations. Major shopping malls and department stores also compete to create the most impressive and elaborate Christmas decorations.
Christmas in Tivoli Gardens in Copenhagen, Denmark
This Danish Christmas market, housed in Tivoli Gardens, the world's third oldest amusement park, mixes the concept of hygge with a serious dose of seasonal cheer. The park's garden is usually decked out in festive decorations, featuring illuminated Christmas trees and baubles, as well as lovely wooden cottages. This creates a truly magical experience for visitors.
The festivities in Tivoli Gardens begin in mid-November and continue until early January, creating a festive air that extends throughout the holiday season. Entering the park, one is welcomed by a spectacular display of lights, with the entire park adorned in twinkling decorations and illuminated pathways.
The centerpiece of Christmas in Tivoli Gardens is, often, the grand Christmas tree standing in front of the iconic Nimb Hotel. Towering over the surrounding area, the tree is exquisitely decorated and acts as a focal point for the park's celebrations. Its lighting ceremony is a special event that marks the official start of the Christmas season in Tivoli Gardens.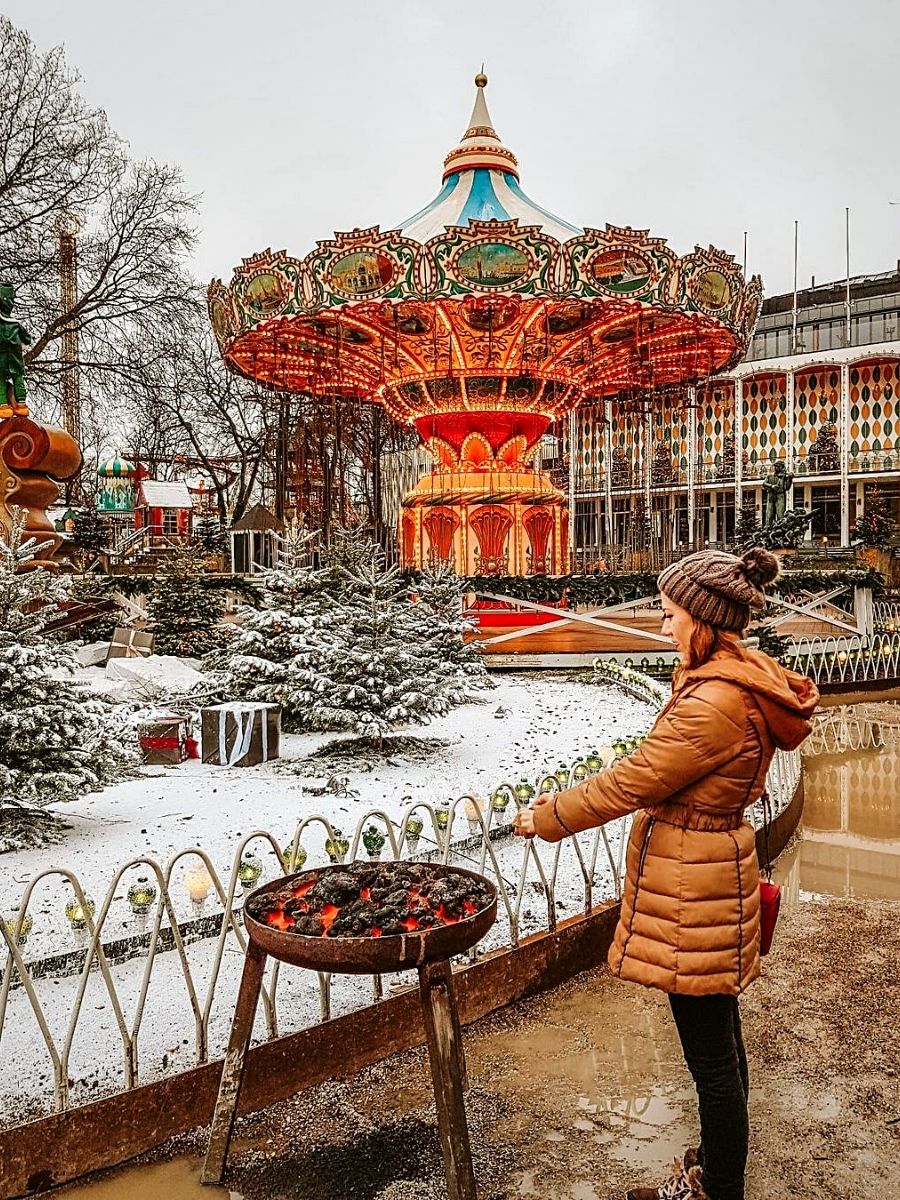 All through the park, there are stalls and marketplaces selling a variety of Christmas goods, crafts, and culinary delights. In these market stalls, you'll discover traditional Danish treats like æbleskiver (round pancakes) and gløgg (mulled wine), as well as handmade crafts, ornaments, and gifts.
Tivoli Gardens also features a range of entertainment options during the Christmas season including live performances of traditional Christmas carols, concerts by renowned artists, and festive theater shows.
Brussels Winter Wonders and Christmas Market, Belgium
Belgium has no shortage of Christmas markets, and Brussels's Winter Wonders event, which runs from November 25 to January 1 is recognized to be the largest and most impressive in the country. With over 200 chalets to choose from, you can expect to discover everything from Belgian beers, waffles, and glühwein to handcrafted ornaments and trinkets.
The chief attraction of the Brussels Winter Wonders is the Christmas Market, which sprawls across the city center, particularly around the Grand-Place and Place Sainte-Catherine. A ramble through the market offers an opportunity to experience an array of kiosks selling traditional Belgian treats such as waffles, chocolates, speculoos (spiced cookies), and warm, crispy frites.
In addition to the market, the Winter Wonders event offers a variety of entertainment and attractions for visitors of all ages. The city's historic landmarks, such as the Grand-Place and the Atomium, are often illuminated with stunning light displays, creating quite a backdrop for the festivities.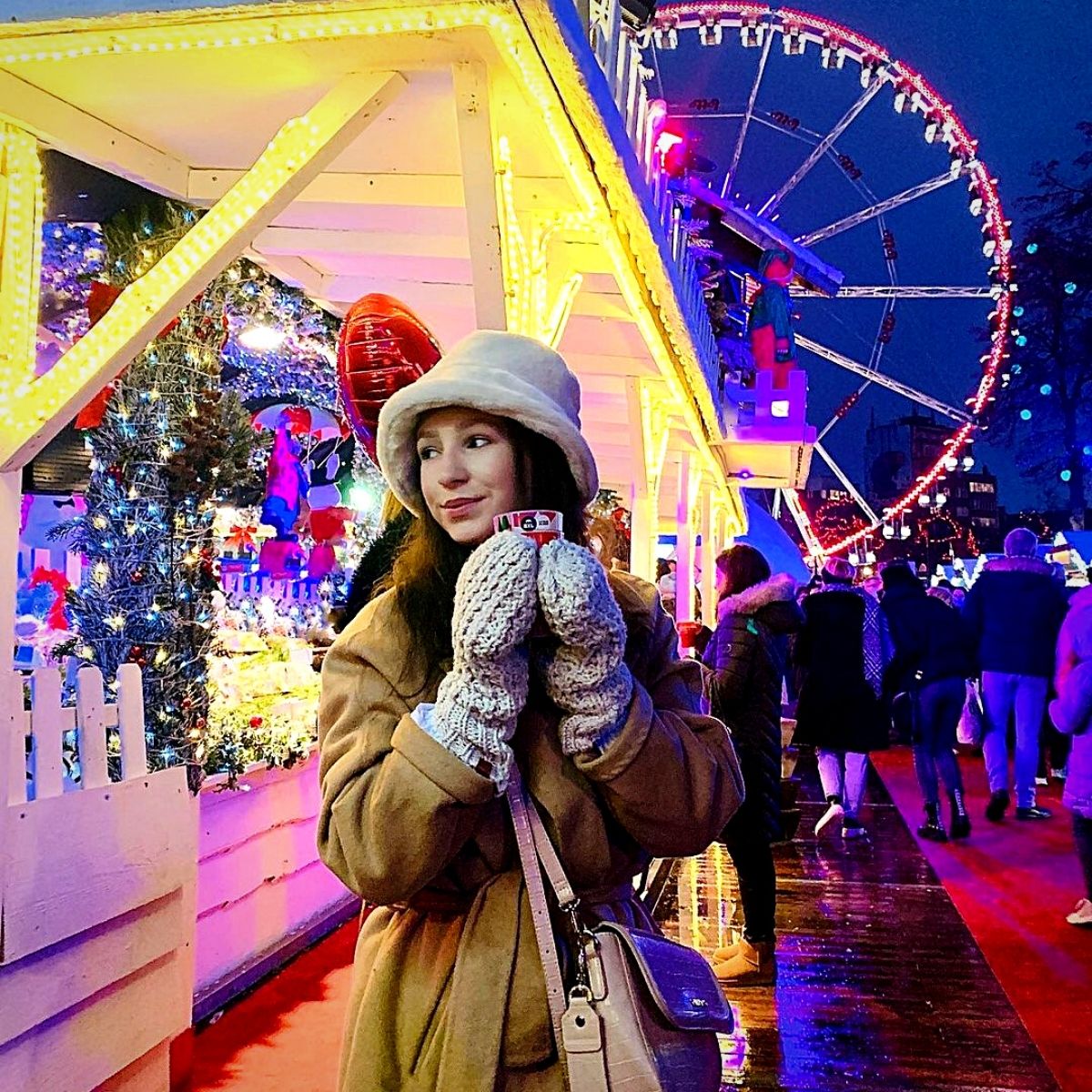 The Winter Wonders also includes a ferris wheel, merry-go-rounds, and an ice-skating rink where visitors can enjoy fun activities and take in breathtaking views of the city. There are also live music performances, street theater, and other cultural events throughout the event, adding to the festive spirit.
To top these off, there is the Sound and Light Show, an impressive spectacle that takes place on the façade of the City Hall at the Grand-Place, which you just have to experience.
Chicago Christkindlmarket, USA
The Chicago Christkindlmarket is an annual holiday tradition inspired by the traditional German Christkindlmarkets. These festive markets bring a taste of European Christmas charm to the heart of downtown Chicago and typically run from late November through December.
The German-style markets, generally, have everything from food stalls to gift merchants to help you make the most of the holiday season. There are three in the Chicago region to pick from; Daley Plaza, Wrigleyville, and Aurora. To get into the holiday mood, just visit all three markets.
Daley Plaza's Christkindlmarket, for instance, features over 50 vendor booths designed to resemble traditional German wooden huts adorned with twinkling lights and decorations, creating a cozy and inviting atmosphere. Each booth offers a unique selection of goods, including crafts, ornaments, toys, clothing, and authentic German food and beverages.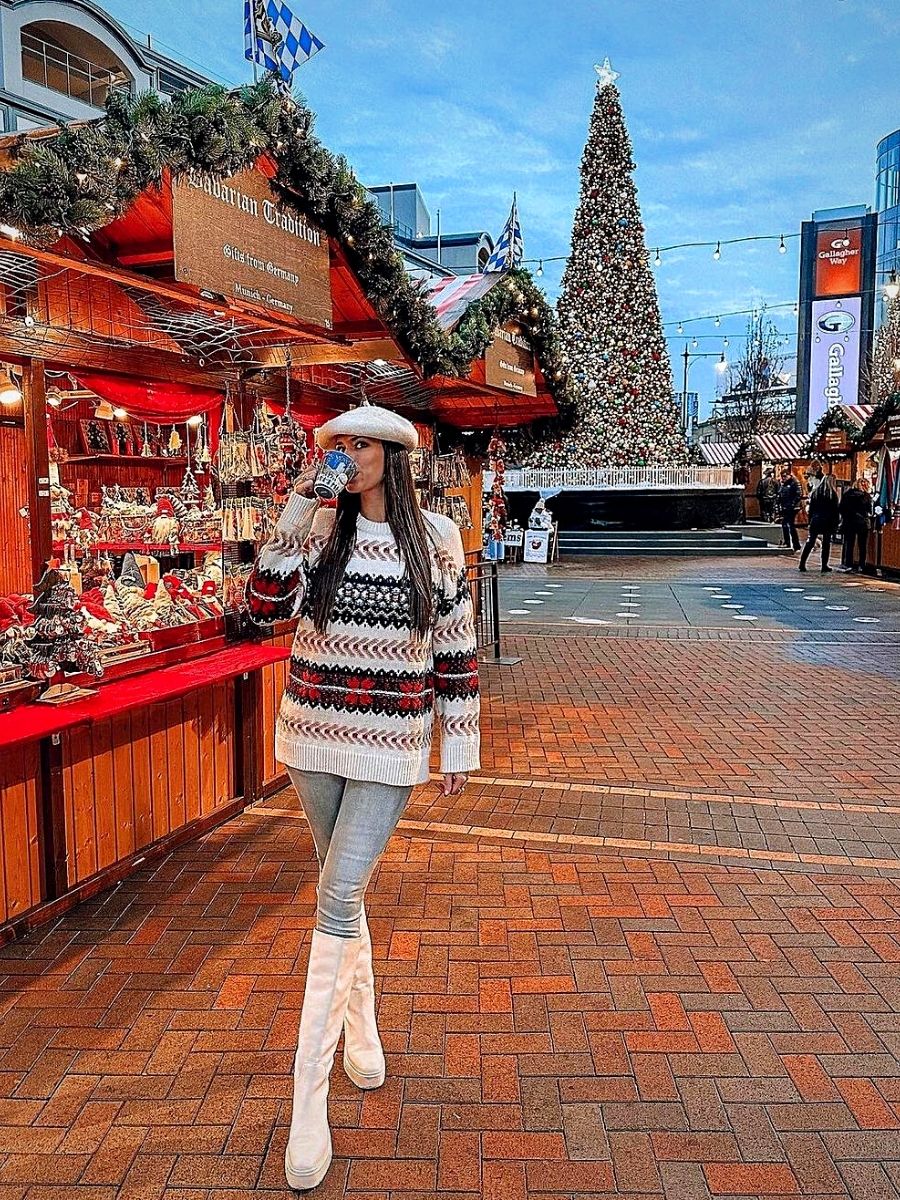 Visitors can indulge in a variety of German delicacies, such as bratwurst, pretzels, potato pancakes, sauerkraut, and strudel. Traditional hot spiced wine, known as glühwein, is also a popular choice for warming up in the wintry chill.
The Chicago Christkindlmarket is also known for its festive ambiance, with live music performances, carolers, and dance groups entertaining visitors throughout the event. There are also cultural performances and demonstrations, showcasing traditional German customs and crafts.
In addition to shopping and dining, the market offers various activities for children and families. Children can meet Christkind, the traditional gift-giver in German-speaking countries.
Christmas Markets at Old Town Square and Wenceslas Square in Prague, Czech Republic
In the Czech Republic, Christmas markets, also called Vánoční trhy, are a key ingredient of the festive magic. They light up the city, bringing locals and tourists together in a true 'winter wonderland' setting.
The Old Town Square (Staroměstské náměstí) in Prague takes you on a journey back in time, 600 or 700 years ago, with its ancient buildings and magnificent churches.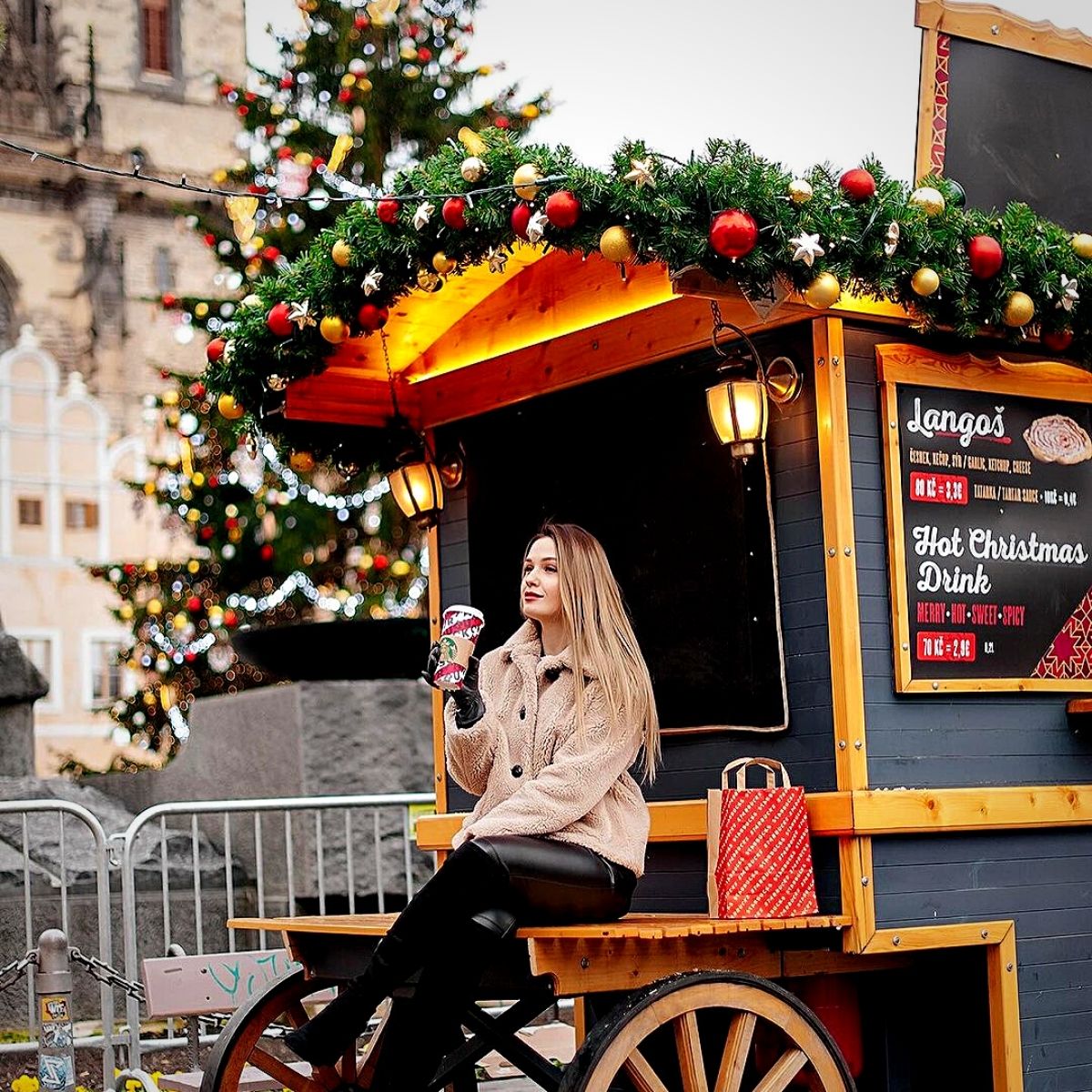 The square lies at the heart of the Old Town, and is one of two main squares in Prague, with the other being at Wenceslas Square, a five-minute walk away.
The Old Town Square was founded in the 12th century as the central marketplace for Prague. The Christmas market there is the most famous and picturesque in the city and usually runs from late November to early January.
Then, the square is transformed into a festive fairyland with beautifully decorated wooden stalls selling a variety of crafts, gifts, ornaments, and traditional Czech holiday treats. Visitors can enjoy local delicacies such as Trdelník (a sweet pastry), gingerbread cookies, roasted ham, Czech sausages, and mulled wine.
In addition to shopping and dining, the Old Town Square Christmas market features a stage where live music performances, choirs, and dance groups entertain the crowds. You can listen to traditional Czech Christmas carols and enjoy cultural performances that showcase the country's rich heritage.
Adjacent to the Old Town Square is the Christmas Market at Wenceslas Square (Václavské náměstí) which is, perhaps, the most vibrant, dynamic area of Prague. It is a center for a wide range of leisure and commercial activities.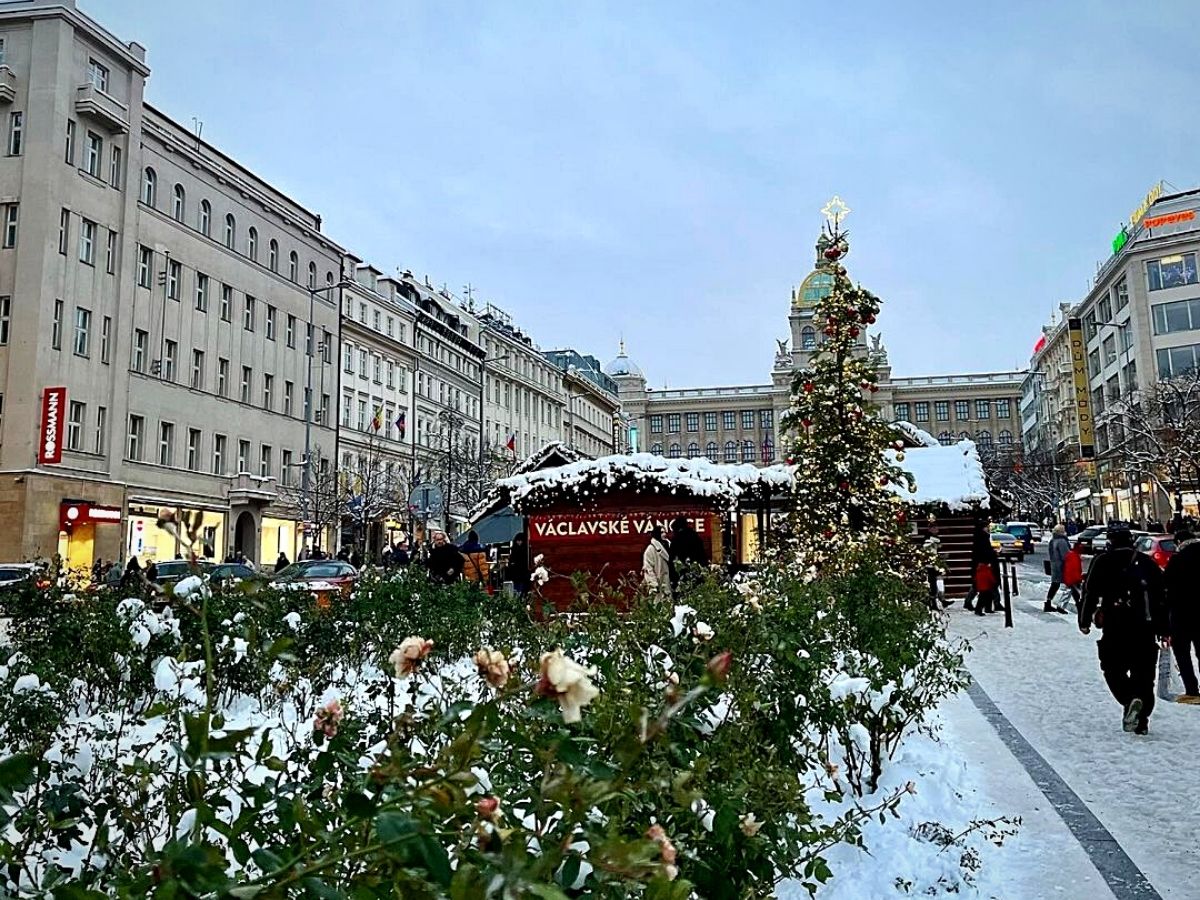 The Christmas market here is known for its impressive Christmas tree and a wide variety of local handicrafts, including puppets, wooden toys, and glass ornaments. You can also indulge in Czech favorites like trdelník and savor the festive atmosphere.
Christkindlesmarkt in Nuremberg, Germany
This is one of the most famous and traditional Christmas markets in the country, and one of the oldest in the world. Dating back to the 16th century, it has a long-standing history and is deeply rooted in German Christmas traditions. The market takes place annually in the city's Hauptmarkt (Main Market Square) and attracts millions of visitors.
The Christkindlesmarkt is known for its unique experience. The square is usually adorned with festive decorations, including a large Christmas tree covered in lights and ornaments. Over 180 wooden stalls are set up, offering a wide variety of goods, including handmade crafts, ornaments, toys, and delicious food and beverages.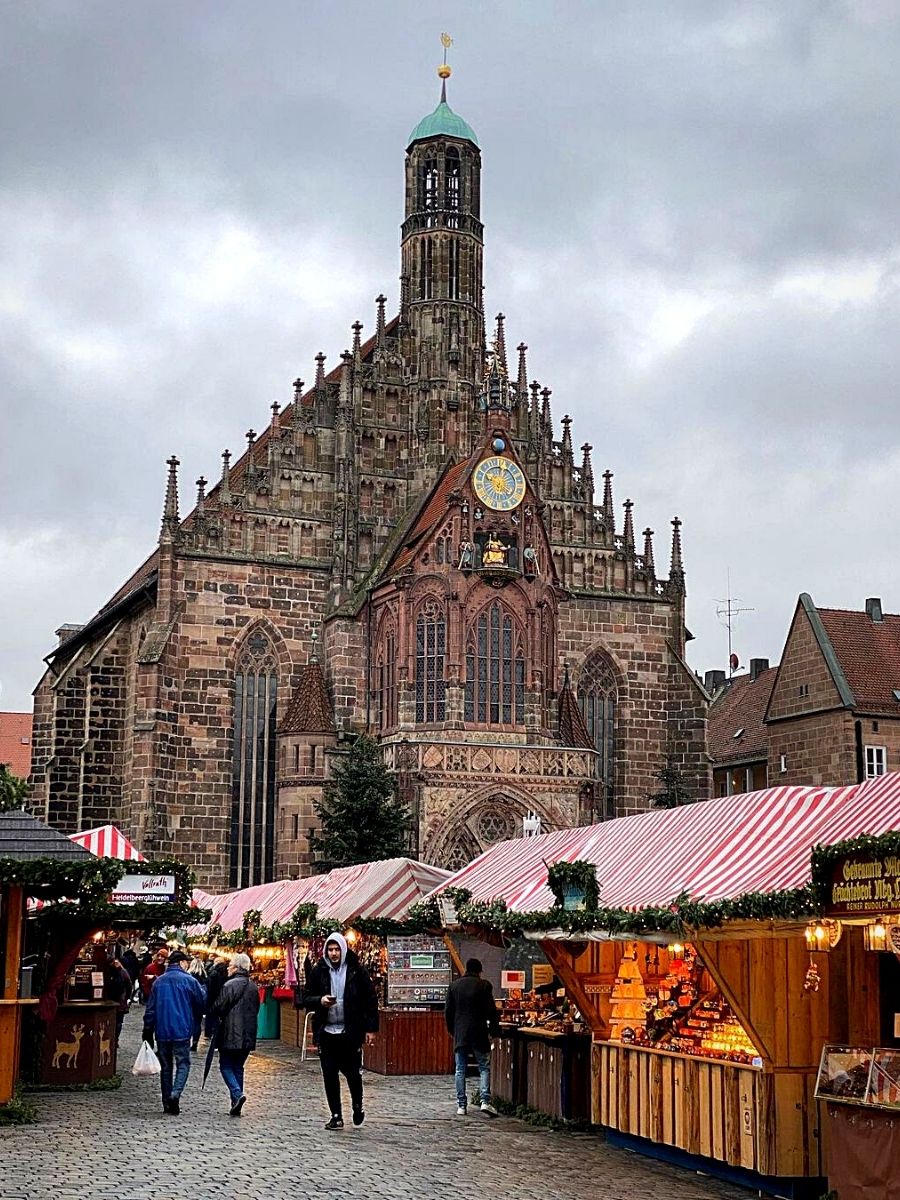 One key highpoint of the Christkindlesmarkt is the famous Nuremberg gingerbread, or Lebkuchen, which is a specialty of the region. These aromatic and spiced cookies are a must-try treat during the Christmas season. You can also find other culinary delights such as Nuremberg sausages, roasted almonds, mulled wine, and a variety of traditional sweets and pastries.
The market is, usually, presided over by Christkind, and in addition to shopping and indulging in delicious food, visitors can enjoy live music performances, carol singers, and cultural events at the Christkindlesmarkt. The stage in the square, also, hosts various performances, including choirs, bands, and dance groups, enhancing the festive ambiance.
The Children's Christmas Market, located nearby, offers special attractions for younger visitors, where they can enjoy rides, games, and activities tailored to their age group.
A Whole Lot More Christmas Markets Across the World
There are numerous more Christmas markets across the world, each with its unique characteristics, ambiance and warmth. But the whole idea is to bring the Christmas cheer and joy during the festive seasons.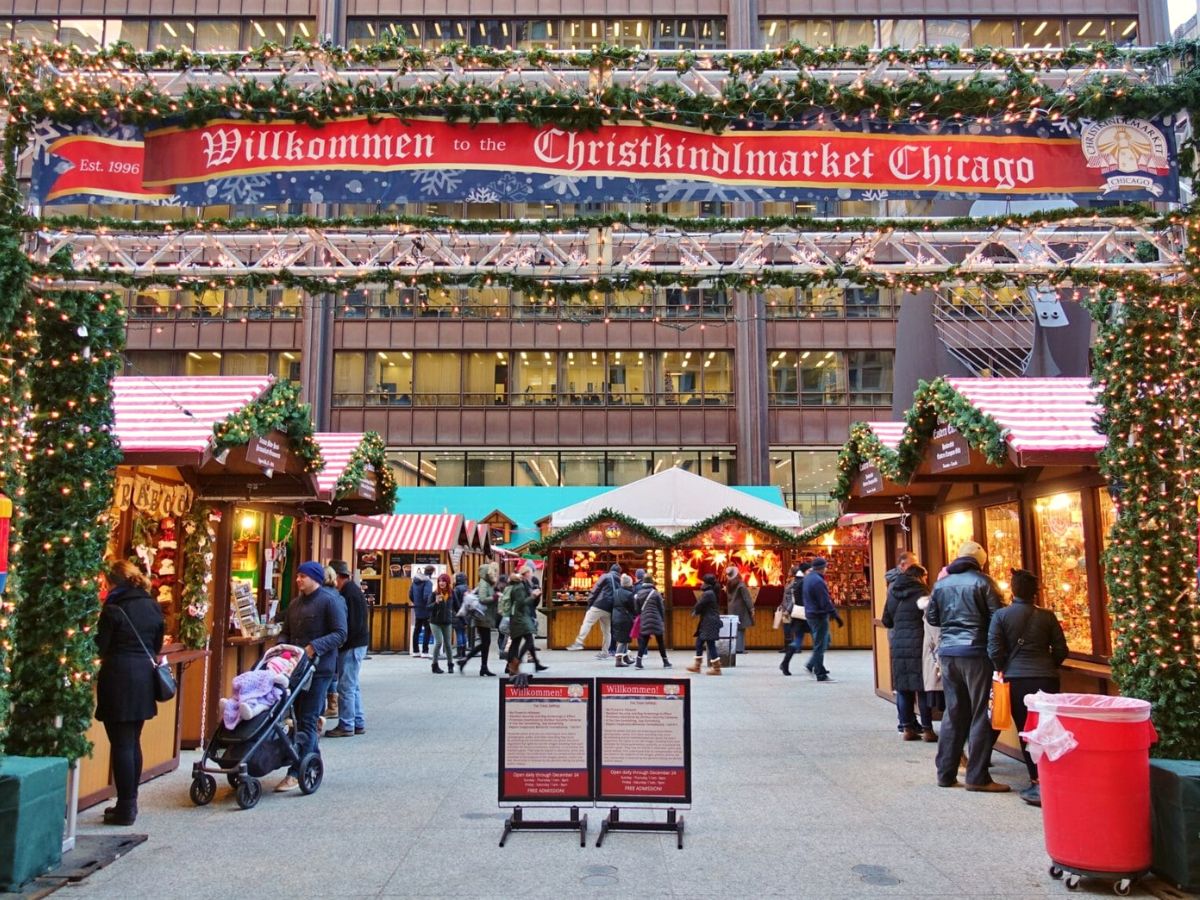 So, if you can, how about you visit one such market near you and experience the magic that the Christmas season brings?
PS: Here's a list of 10 of the most beautiful Christmas trees around the world to add to your bucket list as well!
Feature image by Anton Belitskiy, header image by ShenXin