Be inspired by the world's most elegant, progressive, and mind-blowing design flower shops. In this feature, take a peek in New Zealand's most bright and beautiful boutique by florist and owner Kelly Karam.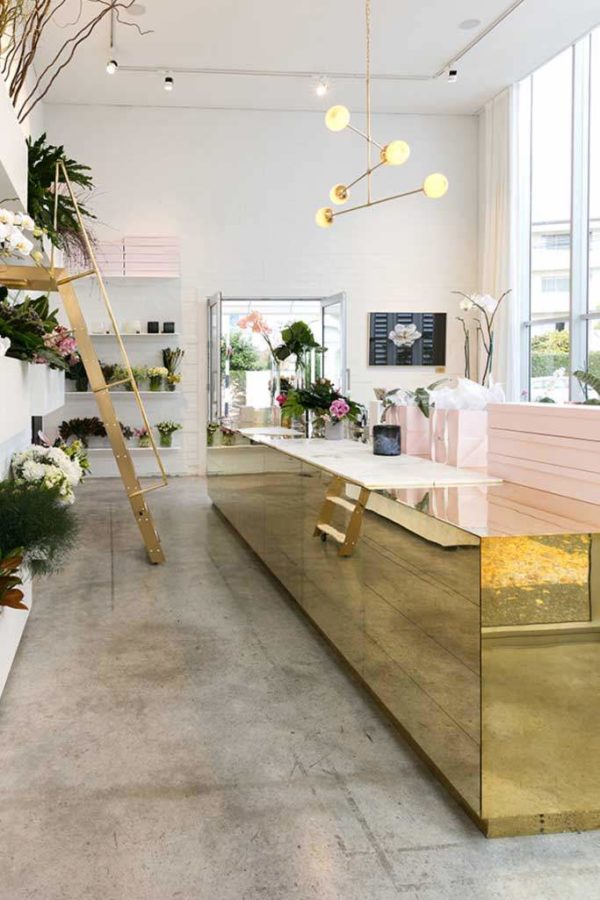 Flower shop
BLUSH
, in Auckland, is a beautiful shop filled with eye-catching details. When entering the bright boutique, the blooming designs make you awe, but there is one more thing that causes immediate jaw-dropping. The big brass counter.

A Luxury Flower Boutique
The overall layout of this unique shop is just stunning and provides a whole new shopping experience. Curious to find out more?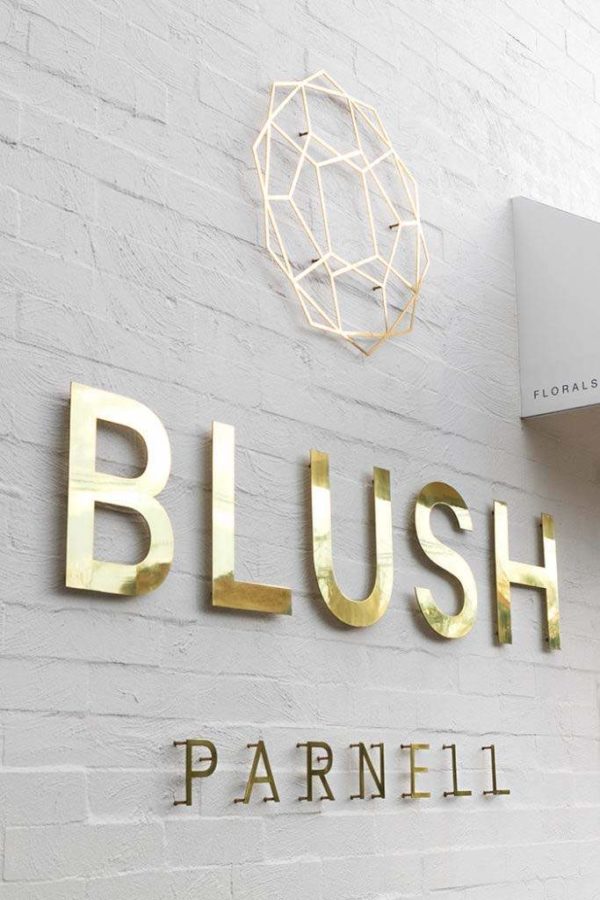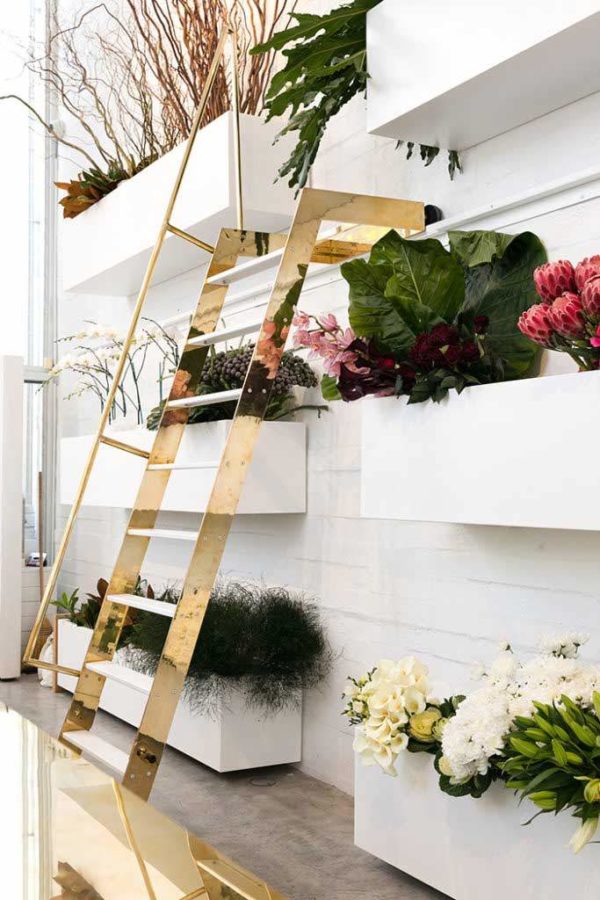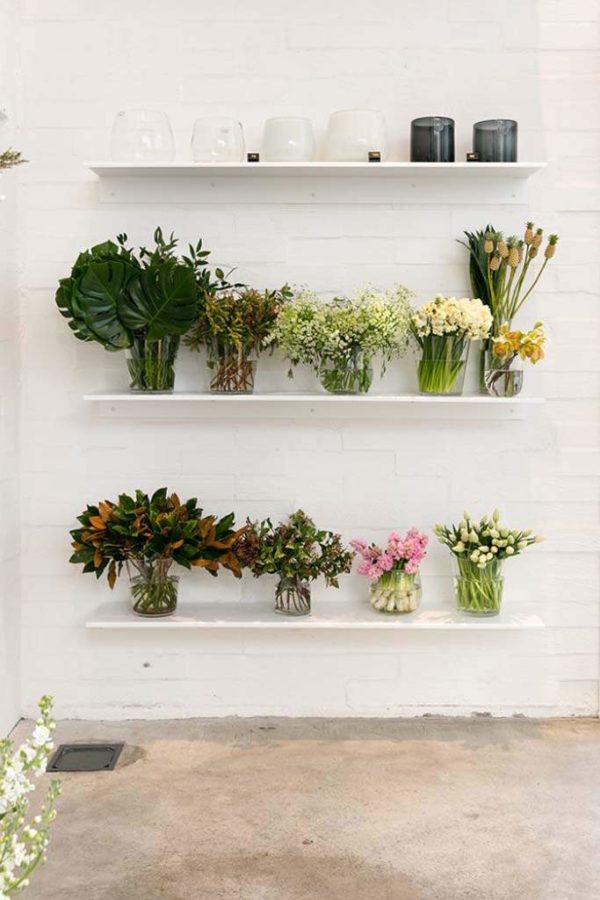 About the Florist
The interesting part of the start of this business is that it's one busy business that Karam never really planned to open. She always wanted to be a fashion designer but hated the process of making clothes. After spotting a particularly eye-catching bouquet of flowers in a magazine, she gave floral arrangement a go.
"Once I did I really loved that the floral creative process is really instant," she said.
The floral industry in New Zealand is highly competitive, but Karam has always just stuck to her own work and not worried about what was going on around her.
"I think it's really important not to worry about what others are doing and focus on your own work and creativity."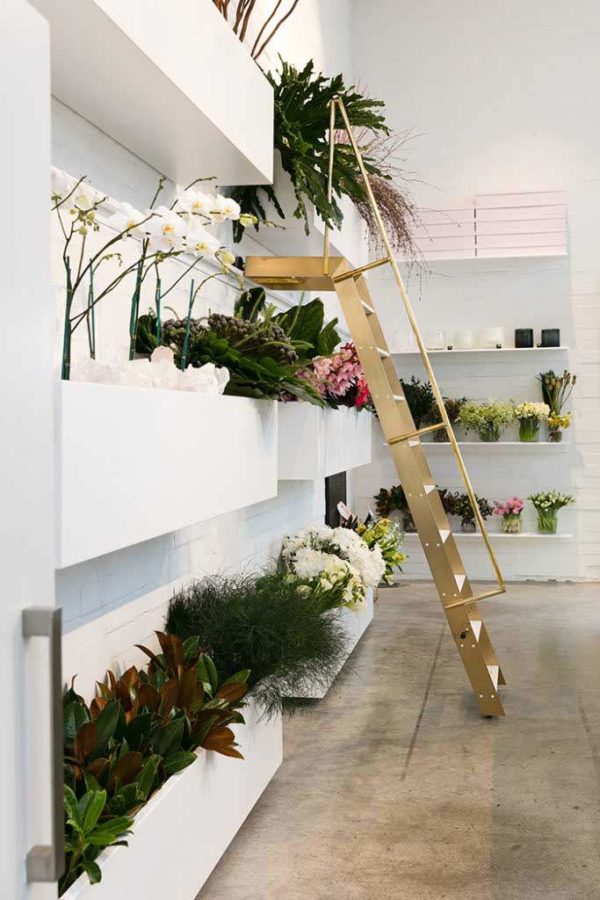 With her signature styling being 'Luxe', Kelly creates abundant bouquets that move with the seasons. Blush is constantly pushing creatively and love trying new things. A little bit more daring designs are the result, such as these hand-painted bouquets.
Quick-fire Questions with Kelly
A few fashion-minded questions for the fashionable store owner Kelly reveal just a little more about herself: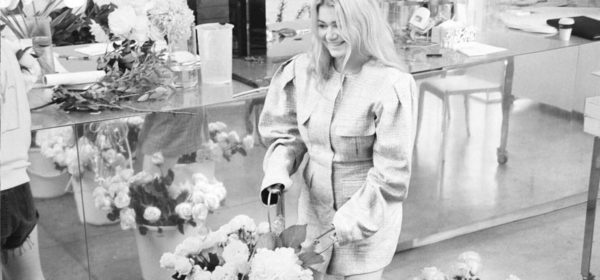 Work uniform?
At the moment
 bike shorts, and an oversized knit paired with my fav suede Isabel Marant play boots.
Power piece?
An amazing pair of shoes!
Fashion icon?
I'm a die-hard Sarah Jessica Parker fan.
Favorite fashion designers?
Gucci, Ellery, Mcqueen.
Jewelry?
I love Lucy Folk - her pieces are so bold yet feminine.
Handbags, heels, or flats?
All of the above! Heels if I need some extra sass, I live in flats but they're usually adorned in studs or furr and I love a fab bag - I'm forever impractical as it's all about the beauty of the item for me!
Your biggest extravagance?
A full sequinned frock purchased 6 months ago that I have never worn, but when I do bring it out it will have a great time!
Pants, skirts, or both?
It's a mood thing, probably skirts.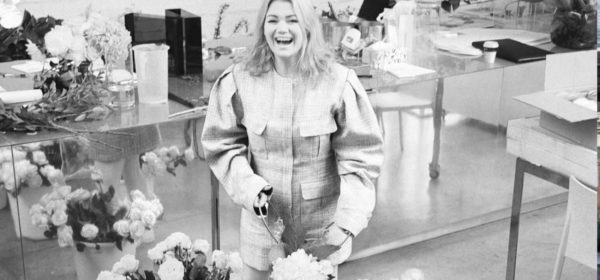 Interview via Blush.co.nz. All images by Studio Weir