Leafy layers and the most meticulous process leading to perfection is what Raku Inoue has created using botanical assemblages of various types of leaves and tiny, diminutive flowers to decorate the shapes. Through botanical assemblages, Raku Inoue has also become the first artist to ever recreate Jurassic Park's dinosaur shapes and turn them into the most amazing Jurassic nature pieces. Are you ready to embark on some dinosaur fun? To all the Jurassic Park lovers, you'll be astonished and completely jaw-dropped by his creations using nature's leaves and flowers.
Leafy Layers of Botanical Assemblages Are Used to Create Jurassic Dinosaurs
As if Jurassic Park's new movie wasn't exciting enough for all the dinosaur fans out there, the ultimate artistic masterpiece by Raku Inoue has been exposed and everyone is obsessed over his new leafy pieces. Hint hint: all his pieces have botanical assemblages that have been used to turn real-life dinosaur shapes into real-life leafy nature dinosaurs.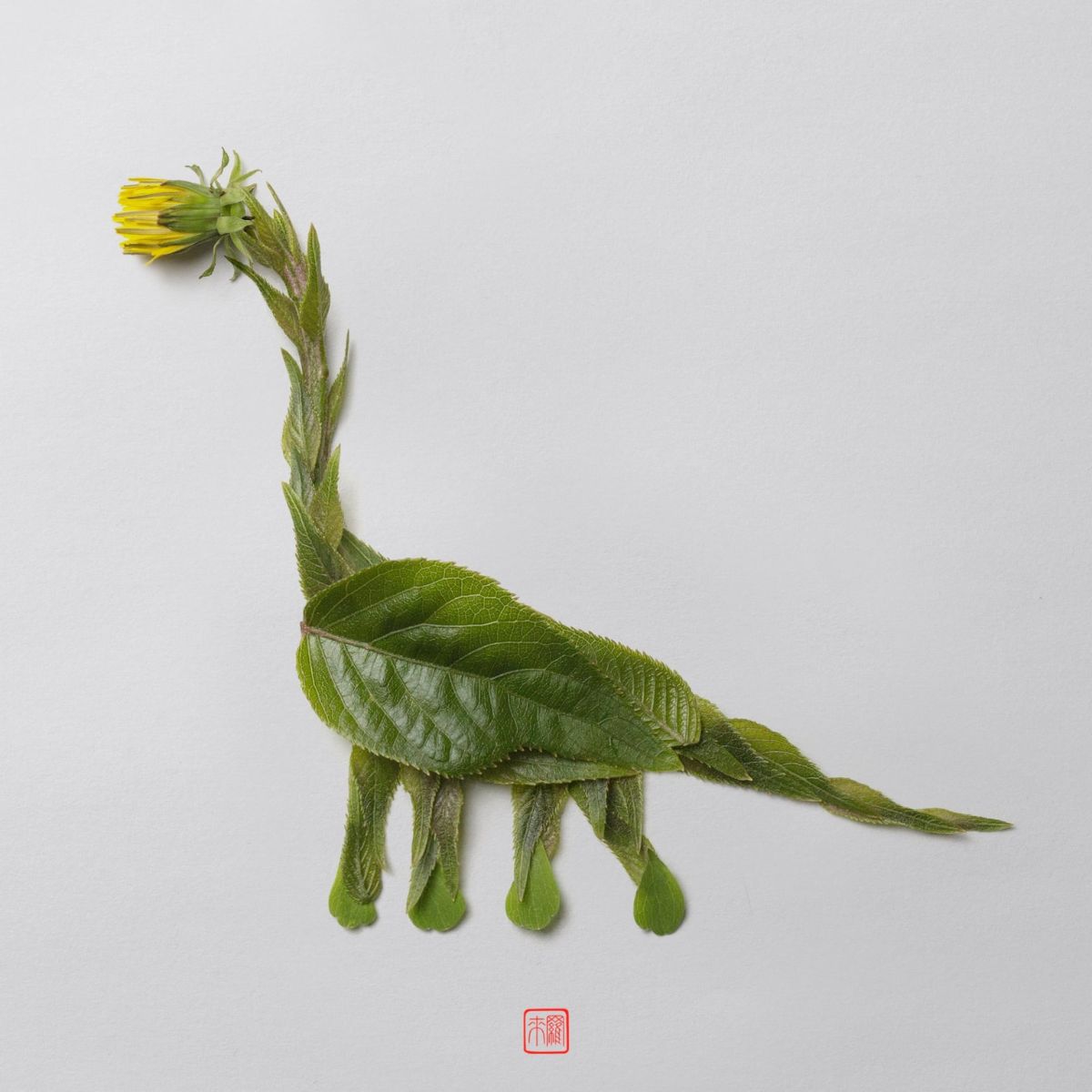 Take a Look Into Jurassic Nature's Botanical Assemblages
It's like something never before seen. Get ready to be impressed and shocked by the magnitude of detail this Japanese artist has assembled in these dinosaur botanical pieces. In his ongoing Jurassic nature series, Raku Inoue layers sprigs of kiwi vines, white spruce, and boxelder maple into miniature sculptural dinosaurs.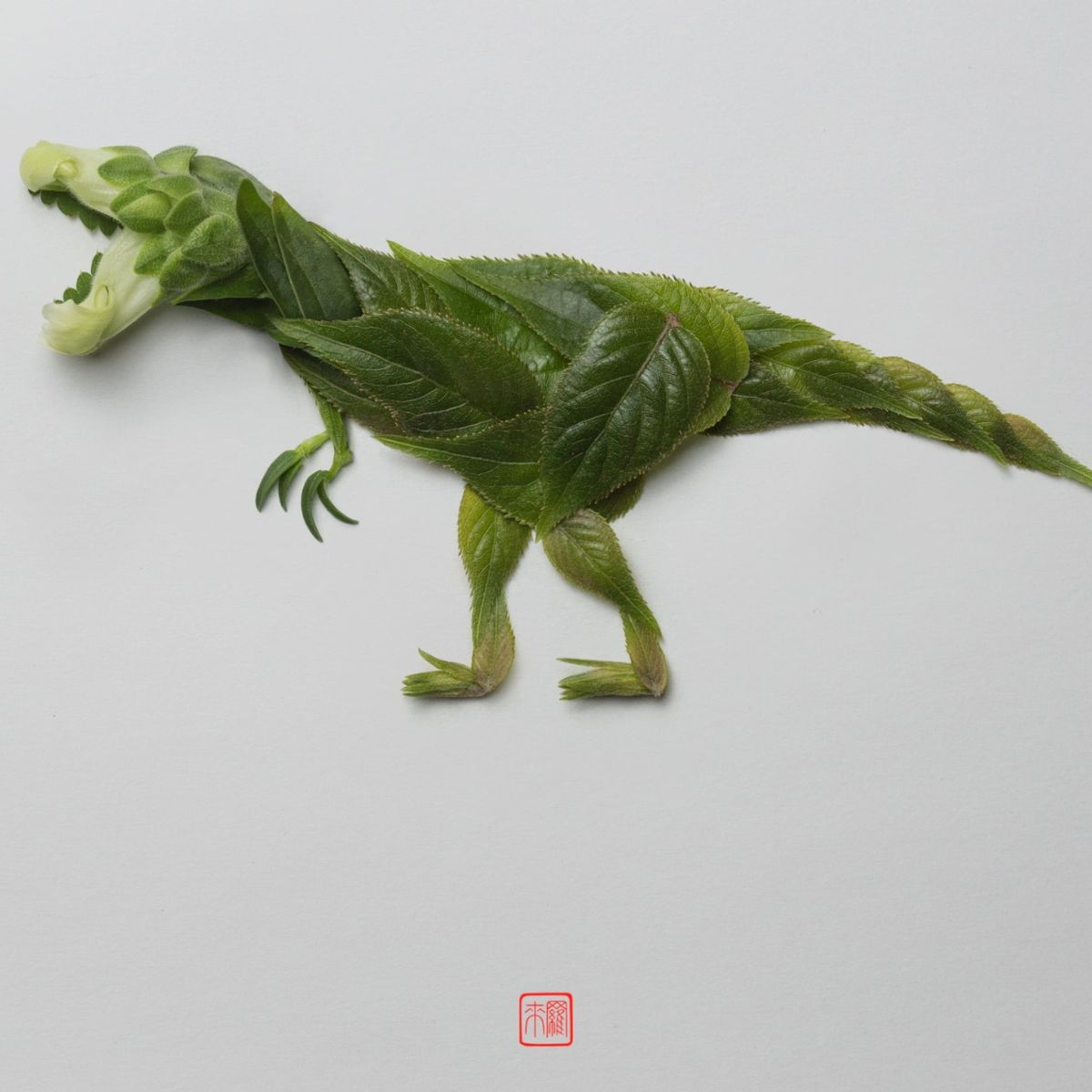 It is through an incredibly conscientious and scrupulous process that this talented plant artist has managed to use botanical assemblages to create the eye-catching dinosaurs everyone yearns to have. The ribbed, veiny textures of all the botanical leaves he uses actually mimic the reptilian skin of some of the most recognizable characters from the classic Jurassic Park movie. Minimal in form and lush in construction, the whimsical dinosaurs include a dandelion-headed brontosaurus, a stegosaurus with spiky raspberry leaves defining its back, and a velociraptor laced with forget-me-nots.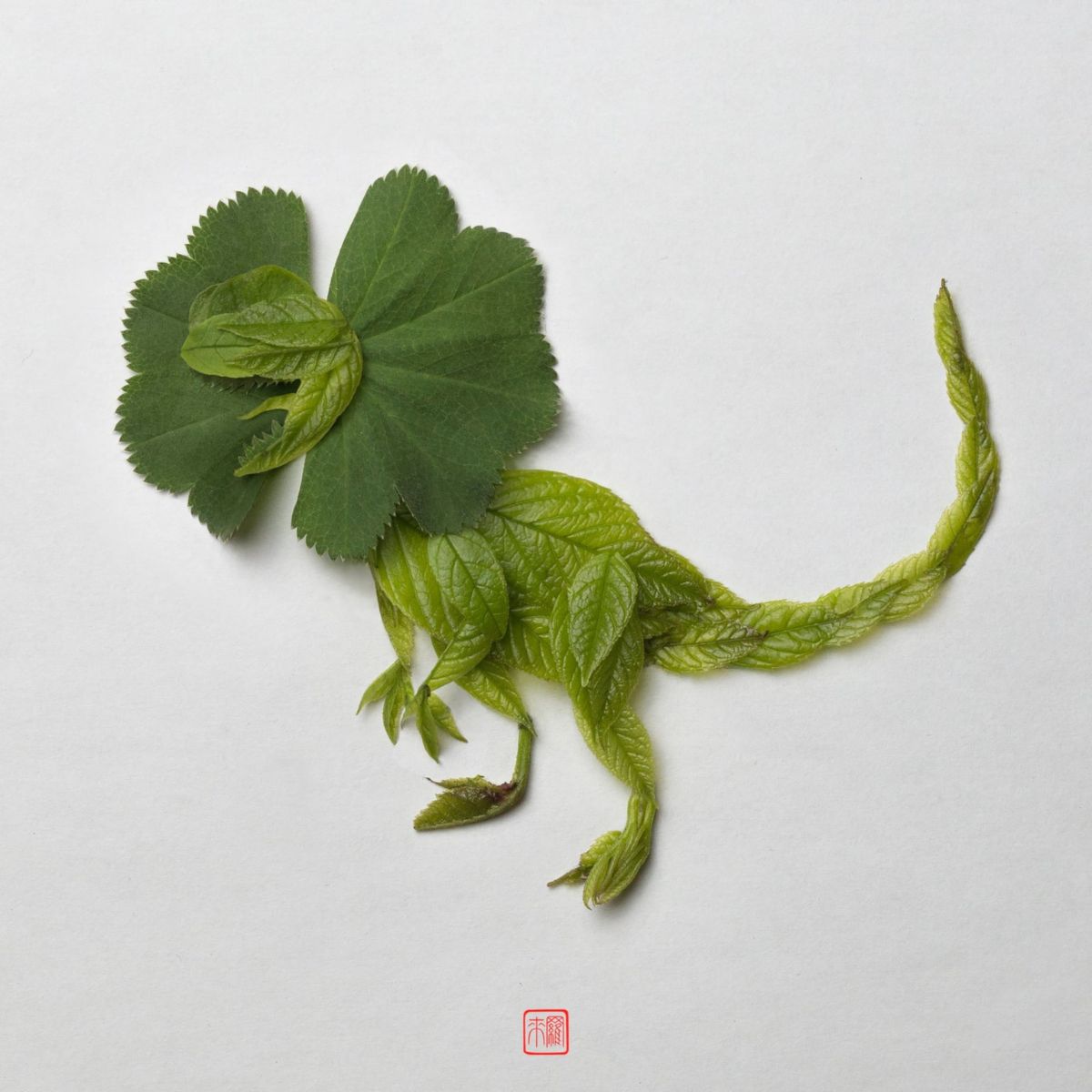 Who Is Raku Inoue?
The talented artist behind the botanical assemblages of Jurassic nature is Raku Inoue, born in Tokyo, Japan in 1983 and is now based in Montreal, Canada. After spending various years studying basic art forms including drawing, painting, and handcrafting, he also learned digital photography and its requirements such as lighting, image composition, capturing colors, as well as post-production-editing.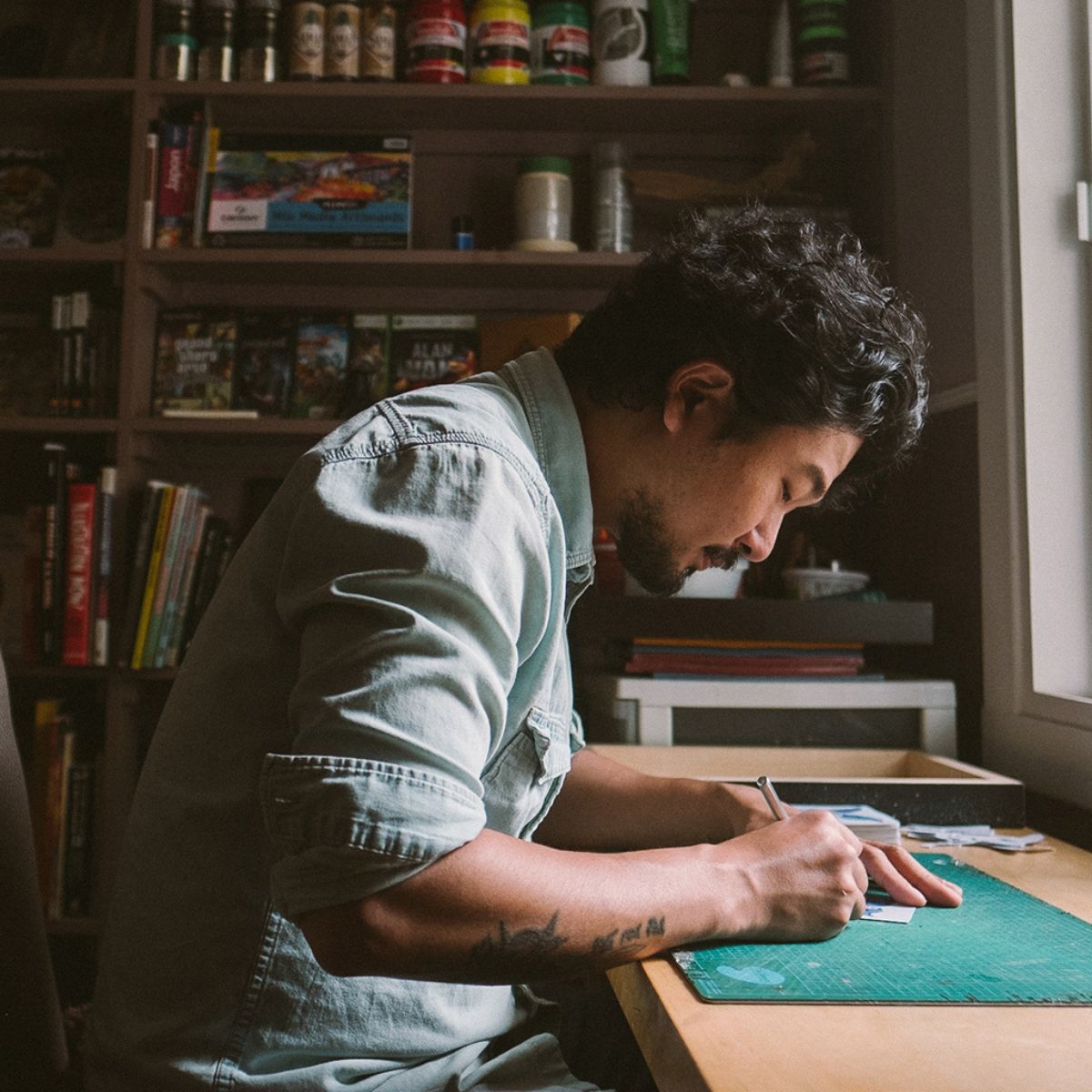 While Inoue has been timelessly known for his polymer clay sculptures, his recent Jurassic nature work using green leaves and a side of delicate flowers have attracted attention straight to users' eyes. It is through many different methods and techniques that he challenges himself to continuously evolve as an artist and these botanical assemblages in forms of dinosaurs are no exception!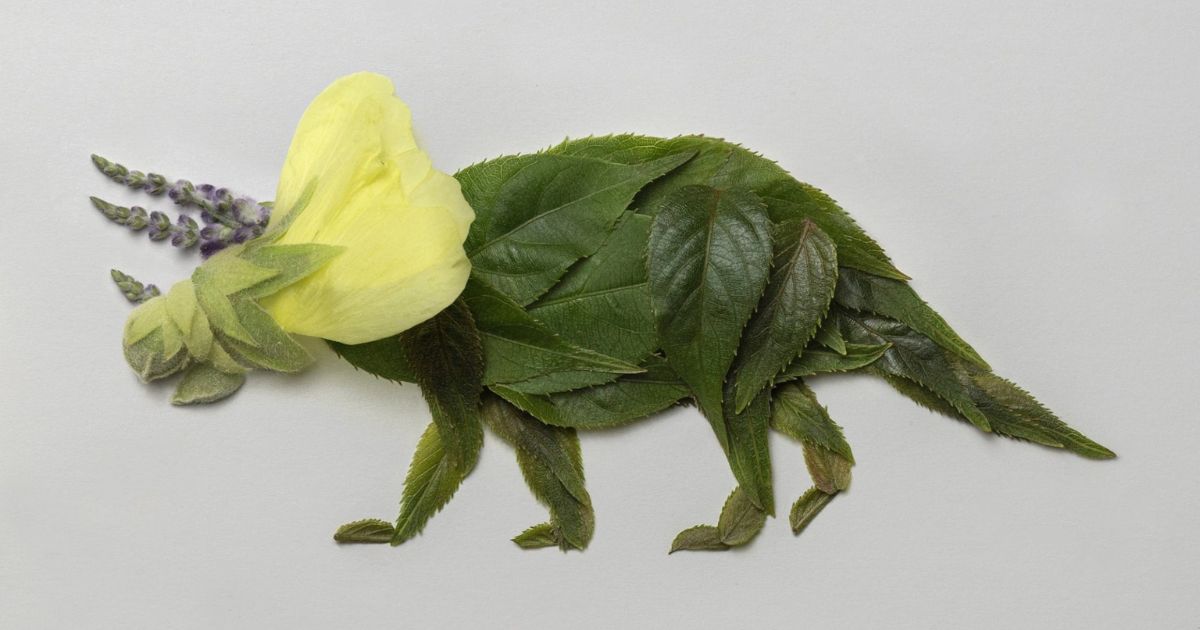 If you want to learn more about Raku and see all his art, make sure to visit his Instagram account.
Photos by Raku Inoue