The Classic Season Has Started Again
The season of the classic hydrangea has started again. These colored cut hydrangeas are perfect for use in the most beautiful arrangements and bouquets. But did you know that you can also dry hydrangeas very easily? Dried flowers are this year's trend. Use them in a bouquet and let them shine in an impressive vase. There are endless possibilities.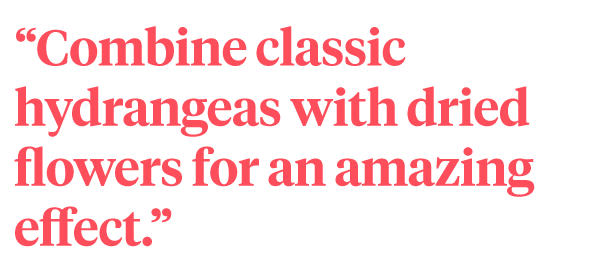 Dried Flowers Are Totally Hip
They were a hit in the 1970s, but now they're making a comeback! Dried flowers are completely hip again. Nobody can ignore it on Instagram and Pinterest; many influencers and flower designers talk about it. From a small blog post to the biggest events around the world; we see dried flowers everywhere. Combine classic hydrangeas with dried flowers for an amazing effect or use them in a wreath in which you can let the flowers dry.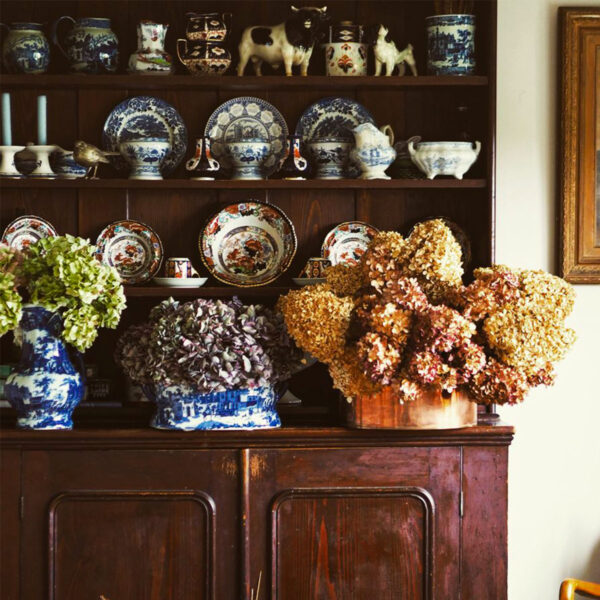 Dry Hydrangeas Yourself
Classic hydrangeas are popular flowers in a dry bouquet or arrangement. Inform your customers about how to dry hydrangeas. Also hang a few hydrangeas in your shop as an example or use them in a beautiful bouquet.
Tips for Drying Hydrangeas
- Remove the flowers from the vase when they no longer absorb water and start to droop - Hang them upside down in a warm and dry place until they are completely dry - An alternative is to let them dry in the vase. To do this, first, remove the water from the vase and remove the leaves from the stems

What Are Classic Hydrangeas?
The uniqueness of hydrangeas is the coloring of the flowers. During flowering, the flowers change color. Their original color blends with a green tone in various color accents. This is called the "classic" cut hydrangea. The shelf life of the classic is two to three weeks thanks to their sturdy stems and flower buds and they are extremely suitable for drying.