Wondering what's the best ways to take care of your beautiful clematis? To enhance their uttermost beauty while keeping you company longer, Chrysal has put together an insightful guide specifically for clematis flowers. When it comes to each type of flower, it's essential to know the best care tips to make them fully thrive and survive. The charm of clematis is undeniable and here's everything you'll need to know.
The Belle of the Clematis Flower by Marginpar
With its cascade of vibrant, star-shaped blossoms, the clematis proudly takes its place as the flower of the month. Originating from a diverse genus with over two hundred species, the clematis assortment enchants with its vast array of colors, forms, and blooming seasons, adorning gardens and bouquets with its elegant tendrils and delicate petals.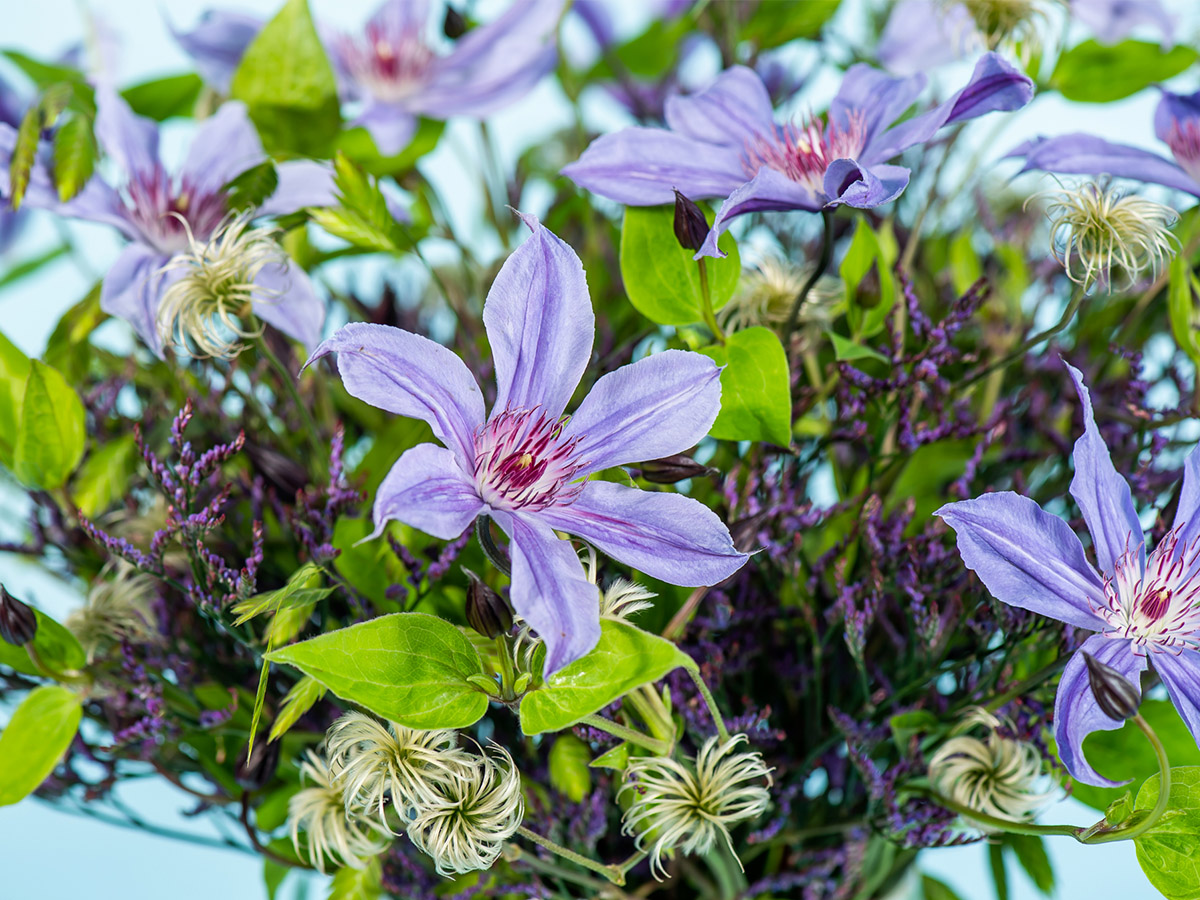 Often known as the 'queen of climbers' for its propensity to ascend trellises and walls with grace, it also harbors a rich symbolism of mental prowess, conveying admiration and love towards the cherished recipients of its beauty. But to keep its beauty, this divine flower needs to be taken care of appropriately.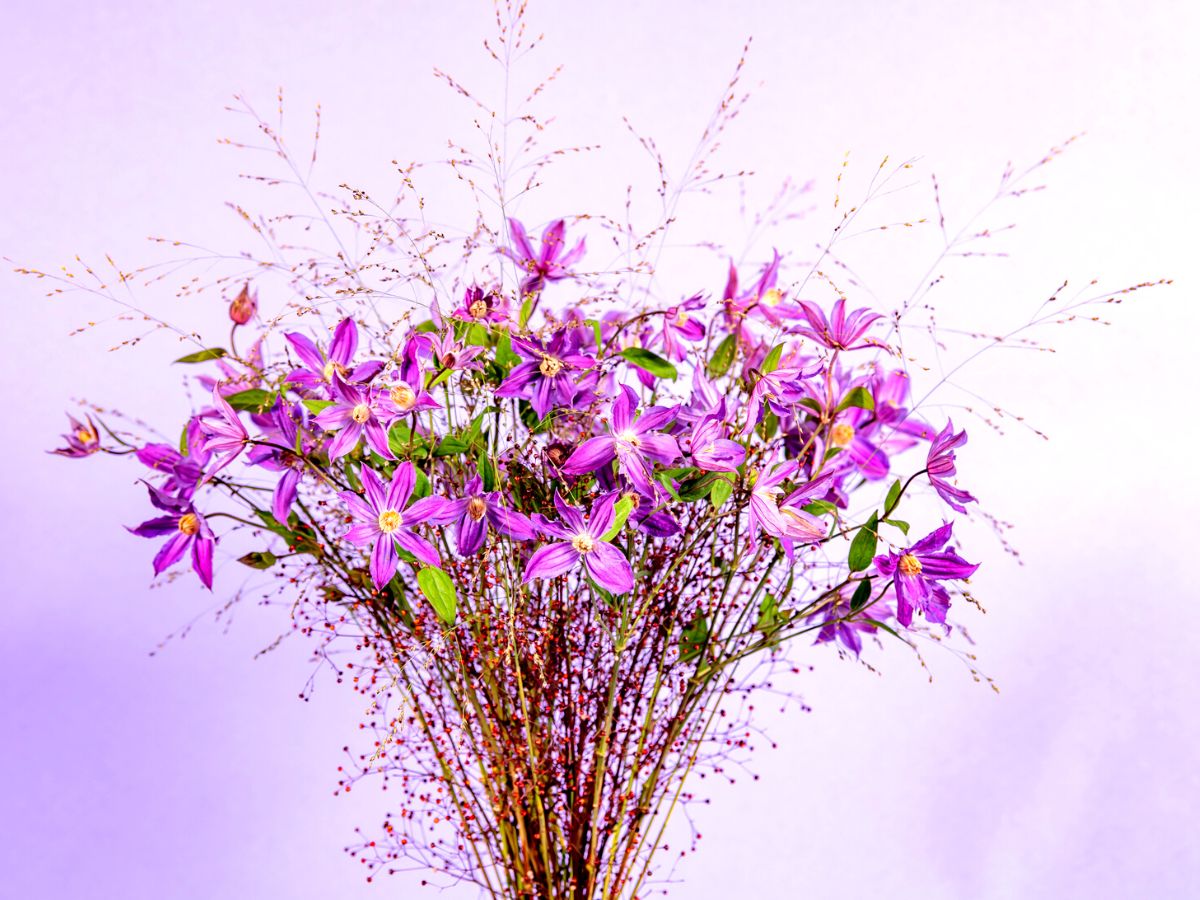 Marginpar's Chooses Chrysal for Best Clematis Care
If you would name one grower organization that supplies the perfect clematis cut flowers year-round, then probably Marginpar pops up first. Quality Assurance Manager Werner van Sprang explains that Chrysal is integrated in a big part of the growth and supply chain:
"Currently, we use Chrysal products in all our commercial varieties, with fine-tuned individual recipes for each variety. At the post-harvest stage, we determine what is the best recipe.

Clematis is a grateful flower and if you treat her right, she has a vase life of ten days minimum. When preparing the clematis for your bouquet or arrangement, use clean sharp scissors to cut off the bottom part of the stem. Note: do not cut at the node.

As for nutrition, we recommend Chrysal (universal) flower food. If you remove some of the foliage, the flowers will last even longer. Make sure to take off a few of those leaves if you like your clematis to shine for at least those ten days."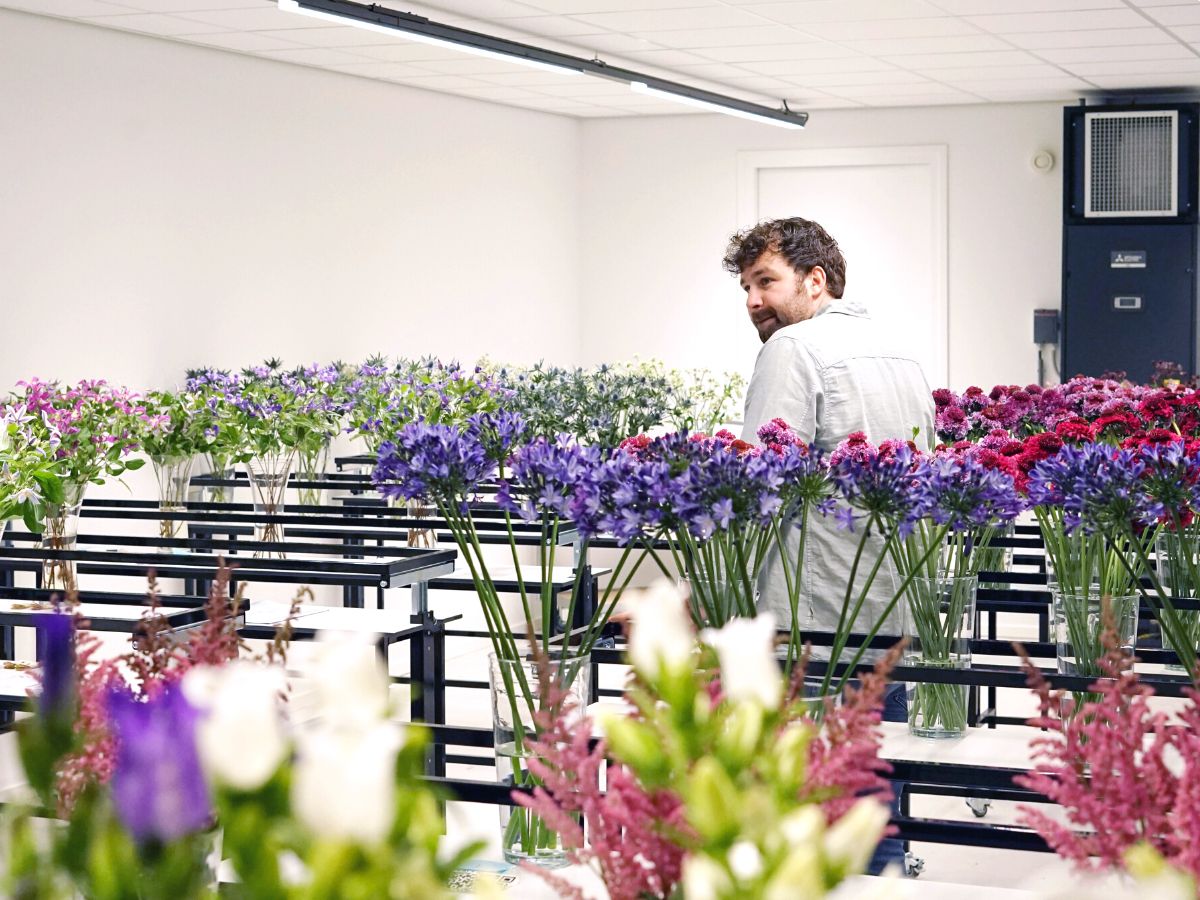 Video by Marginpar for Consumers
Check this 1-minute video by Marginpar's Elizabeth Thomas who shares tips on how to best take care of your cut Clematis flowers. From trimming the stems at an angle to changing the water regularly, she gives helpful advice on how to extend the vase life of these beautiful blooms.
More clematis care tips from Maginpar can be found in this article.
Chrysal's Clematis Care Tips for Florists
Upon arrival at the florists' hands, the emphasis shifts to sustaining the clematis's freshness and vitality. Here, Chrysal Professional 2 becomes an essential resource, formulated specifically to extend the vase life of the clematis cut flower without opening too much yet in the store phase. It reduces flower wastage and saves water use.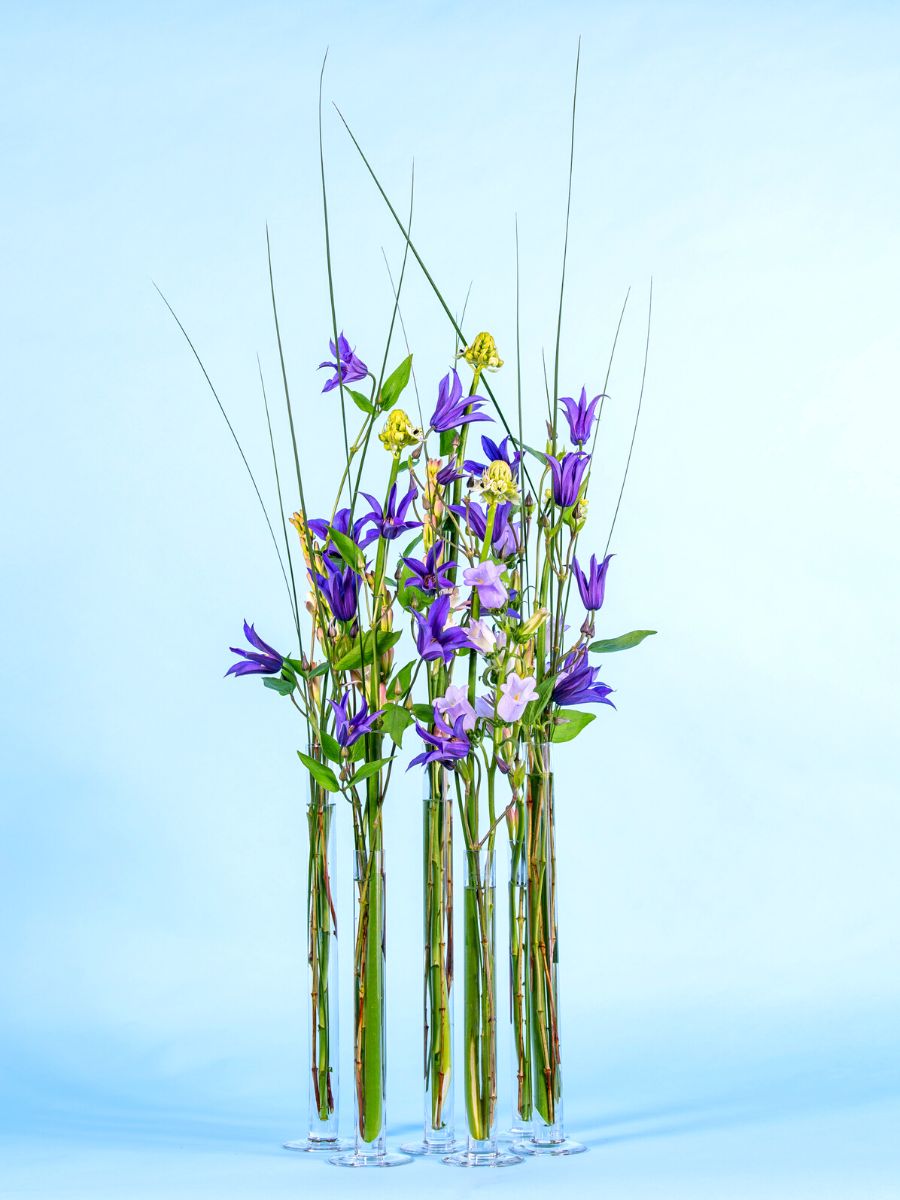 It's crucial to trim the stems at an angle to enhance water absorption, prevent any leaves from being submerged to discourage bacterial growth and maintain a consistently cool temperature, avoiding direct sunlight. Additionally, providing customers with insights into proper clematis care can extend the consumers' enjoyment of the flower's beauty.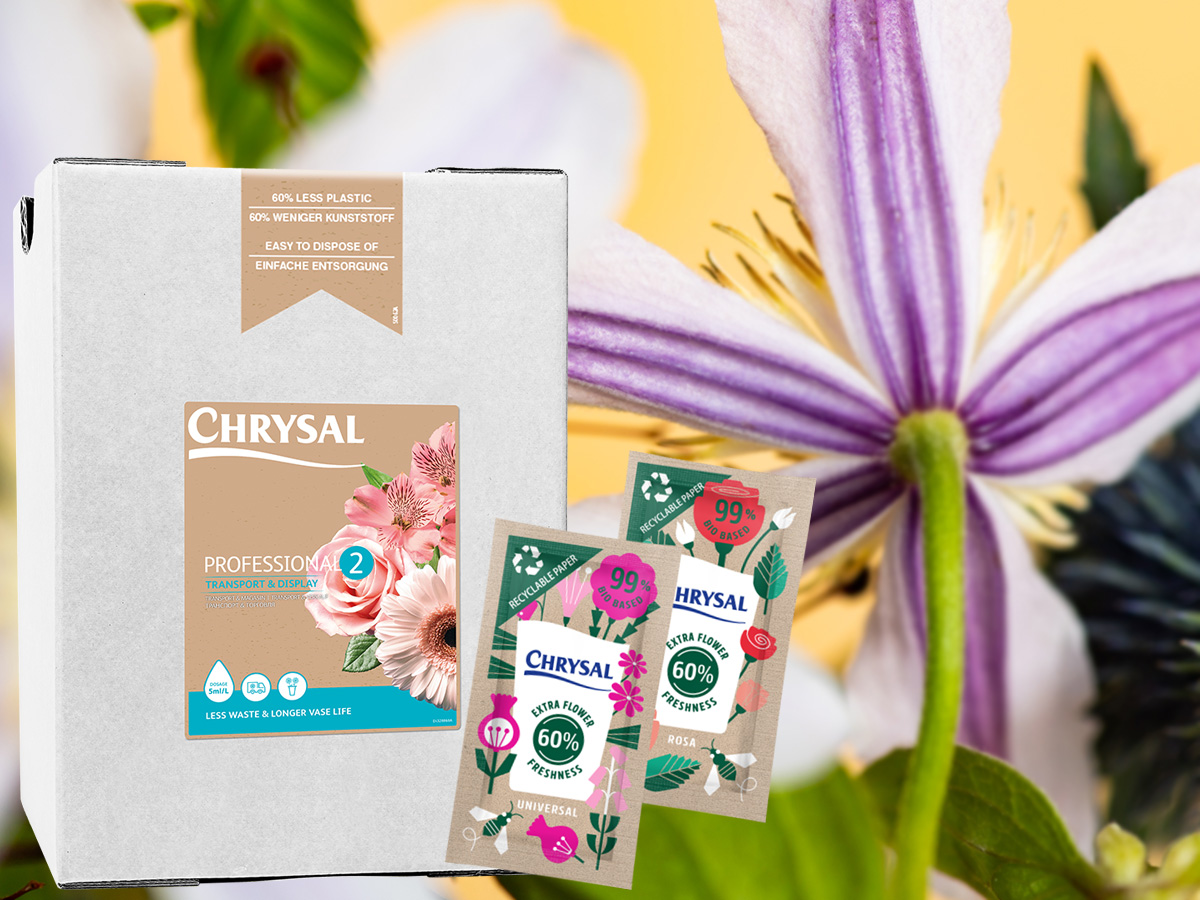 How to Make Clematis Bloom as a Consumer
The role of consumers is vital in the life cycle of a clematis bloom. In this case, Chrysal's bio-based flower food is recommended for the nourishment of these flowers. Cutting the stems at an angle, keeping the arrangement in a cool, sun-avoidant spot, and ensuring it's away from ripening fruits are all practices that will prolong their decorative lifespan. With these care tips, the exquisite clematis can enrich homes with its natural elegance for an extended period.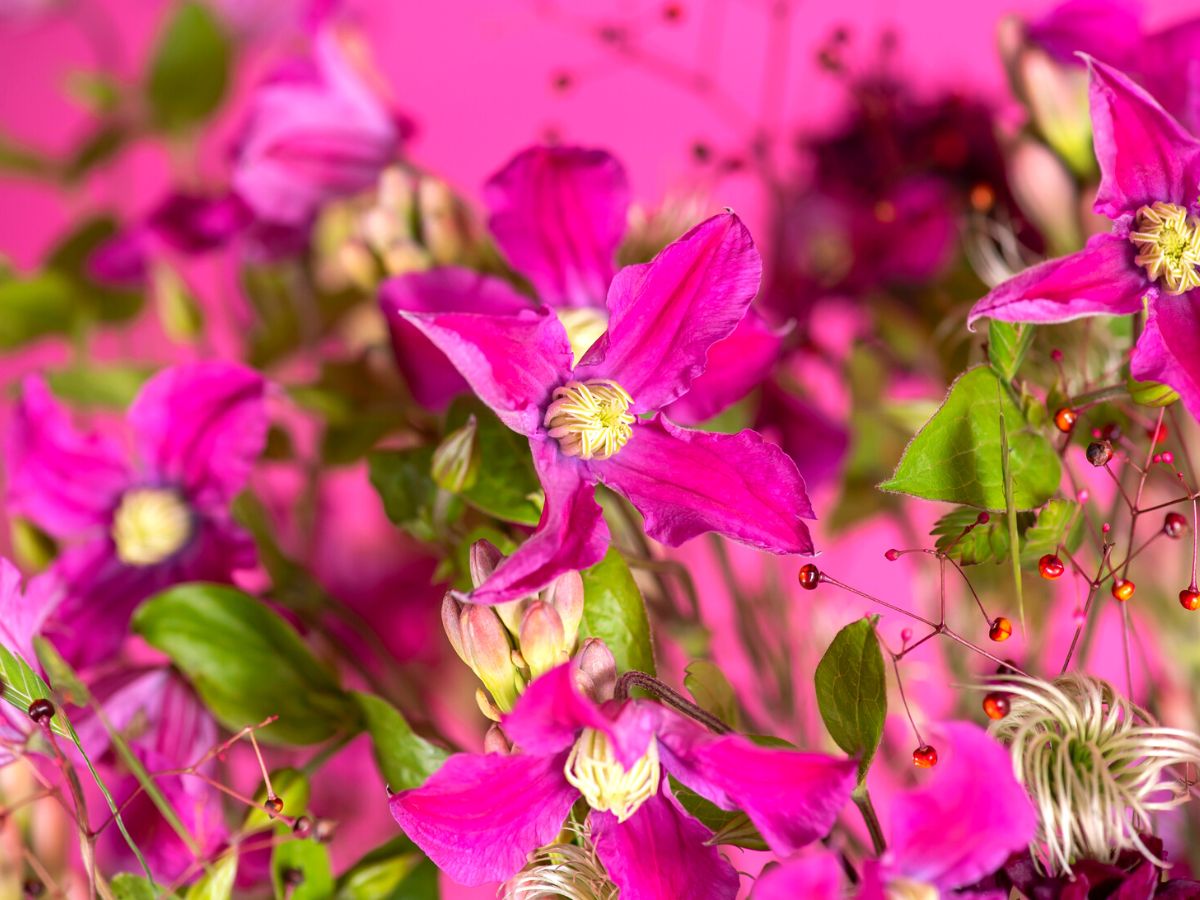 All in all, from its intricate blossoms to its symbolic resonance of ingenuity, clematis captivates at every stage of its lifecycle. Each step, from grower to end consumer, requires dedicated care to ensure these blooms remain a source of joy and inspiration for all who encounter them.