Floral Designer
Timo Bolte
showcases his fondness for this flower with an on-point floral couture creation, namely a stunning delphinium dress made out of 6000 single attached fresh delphinium blossoms. Timo Bolte says: "If you can dream it, we can create it. Special briefs are our specialty."
One Happy Bride Dancing in a Delphinium Dress
The delphinium family includes more than 300 species of flowers native to the northern hemisphere. They are often called larkspur because of their unusual spur-like flowers. Delphinium has become a florist favorite because it is one of the few, large flowers that are actually natural blue.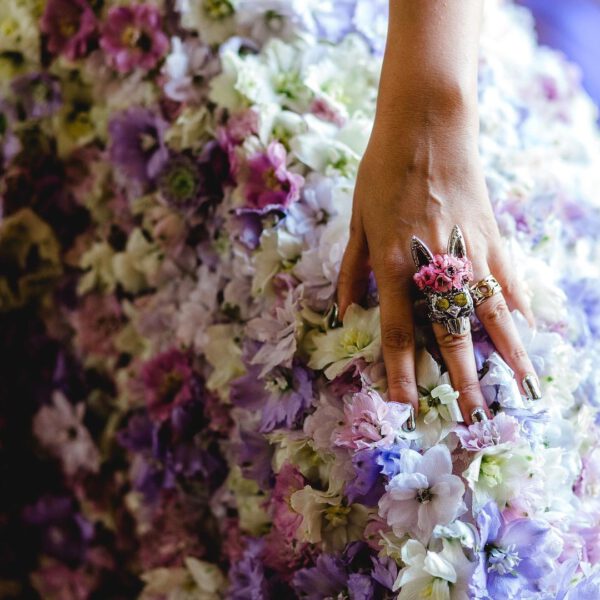 The Versatility of Delphinium
Besides making up for a stunning delphinium dress, this flower makes an ideal addition to garden-style arrangements. Their shape gives them a beautiful, lush look when gathered in a simple glass vase but is also great to use as an accent to other garden flowers. Delphinium, aka larkspur, comes in a variety of colors including blue, orange, pink, purple, white, and yellow - a versatile flower to work with.
BOLTE Event Design - an International Tastemaker
Timo Bolte is the owner of BOLTE Event Design, an atelier that creates experiences for events. Together with his team, Timo uses flowers to transform moods and create ambiance. BOLTE Event Design is known as an expert for luxury event design, weddings, and party planning in London for a reason: traveling all over the globe to plan and design the most lavish events and weddings.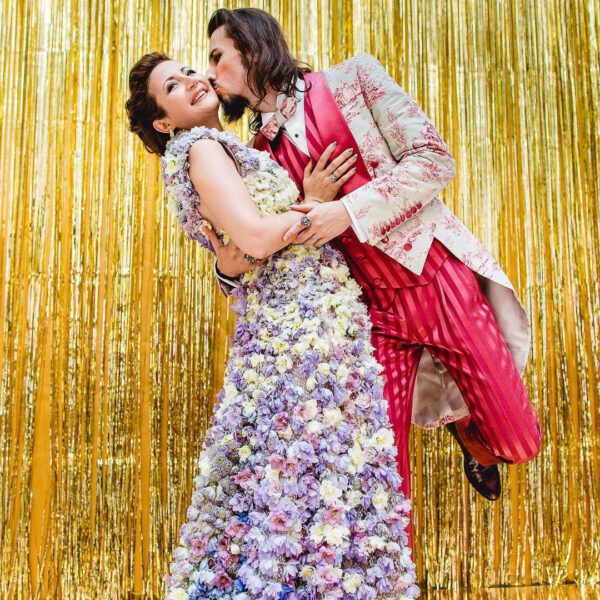 Bold yet simple, with a unique twist on shape and color, their creations have won the hearts of guests, celebrities, critics, and even royalty, putting Timo Bolte on the map as an international tastemaker. But as he writes beneath his
post on Instagram
that features the delphinium dress, he wouldn't have pulled off a special project like this one without the help of his team:
"Special thanks to @michaelahonies_elegantevents for believing in us and to @evapoleschinski, @nunziaguerinoflorist, and @dollsblumen it wouldn't have been possible without you guys."