The cut hydrangea season has started. And like every year we are eagerly looking forward to getting our hands on these stunning flowers that never cease to amaze. And like every year hydrangea lovers crave to know what's going to be the next great variety. Well, the wait is over, because here they are: Hydrangeaworld proudly presents the newcomers for 2021!
An Increasingly Varied Range
The range of cut hydrangeas is becoming increasingly varied. Every year new hydrangeas are added that differ in color, shape, and/or shelf life. This year's newcomers include a few beautiful bi-colored varieties, beautiful 'color-changing varieties', and a special double-flowered one.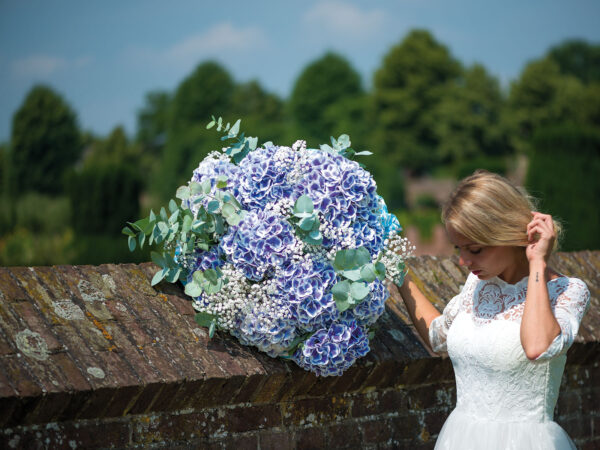 Hydrangea My Beautiful Rio
My Beautiful Rio is a double-colored flower that is distinguished by a bright contrast between the red color that is edged with bright white. Blue, this variety is sometimes even more spectacular. Because Rio is a so-called re-bloomer, it is available until November.
Hydrangea My Beautiful Vienna
My Beautiful Vienna is a hydrangea that has many stages in terms of colors. With the fresh cut hydrangea, Vienna is soft pink and the later it is harvested, the more its heart color turns to a darker pink. The classic version is a bit darker green with a bright red edge and at the end of the season, its color is completely red. In addition to a pink variant, there is also a blue one. My Beautiful Vienna is available from June to November.
Hydrangea Magical Charlotte
A new topper has been added to the Magical series: Magical Charlotte. This special cut hydrangea has deep red flowers with green edges. These color through to deep green. The color combination keeps you looking at the flower. There is always something new to discover. Magical Charlotte is immediately available at the start of the season and obtainable until late summer.
Hydrangea Royal Anastasia
Royal Anastasia is a double-flowered cut hydrangea and therefore has a different look than most other cut hydrangeas. From May this variety is available in a bright pink color and later in the season - until November - also as a classic variety. The Royal Anastasia is generally known for its good vase life. Could the name 'Royal' come from that?
Hydrangea Dali
Dali is a striking blue and white cut hydrangea that is reminiscent of the famous Delft Blue pottery. Although this variety has been on the market in small numbers for some time, the supply is a lot bigger this season, making it available to a much larger group of florists.
Wide Choice of Varieties
The cut hydrangea season has really kicked off. So, besides these 2021 novelties, there is a wide choice of varieties! For an impression of the possibilities, visit Hydrangeaworld.com. And also check their extensive Facebook and Instagram posts.