When seeing one of the latest images of Josh Dykgraaf come by on your news- or social media feed online, you stop instantly and take a closer look. Each image is a true scroll-stopper. The latest body of work by Melbourne-based artist Dykgraaf merges photographic images of flower petals and leaves with animals such as elegant, birds, and snakes.
Flower Petals Form Exotic Animals
Australian photographic illustrator Josh Dykgraaf reimagines animals fabricated entirely of found natural materials. These latest series by the artist are all digitally rendered and titled 'Terraform'. The reimagined animals remind us of the visible patterns found in nature. Terraform highlights the similarity in shape between petals and leaves, and feathers. Each of the designed creatures looks like some sort of hybrid species from an alien planet.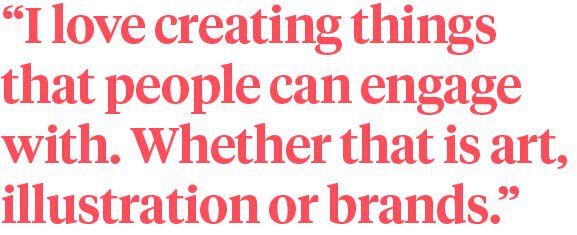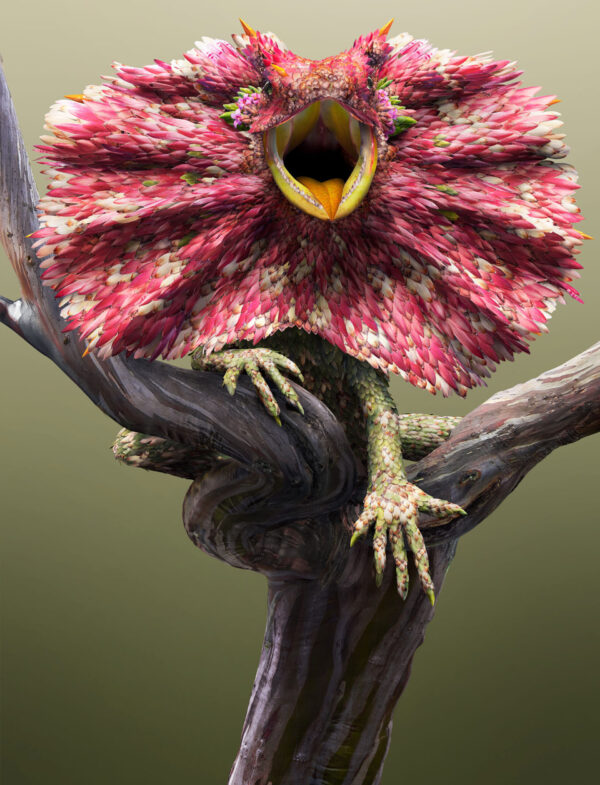 How the Series Came to Life
"I was surfing through some images I'd shot on a totally different project and had the observation that some rock formations in the Swiss Alps looked like the skin of an elephant," Dykgraaf tells My Modern Met. "That became the first piece in the project, Ourea."
The artist adds:
"I then started applying that idea to other forms—noticing that some leaves resemble the feathers of a bird for example, or that magnolia flower petals look like scales."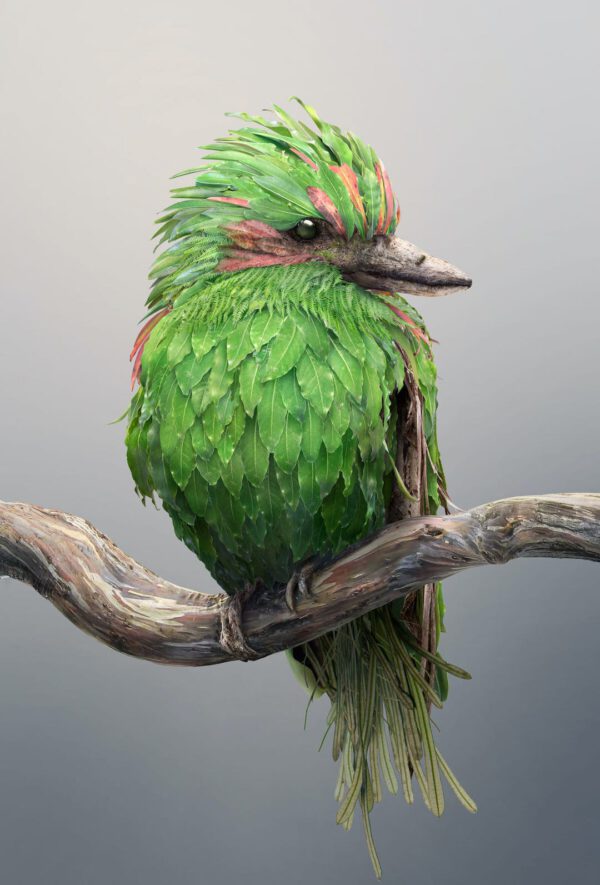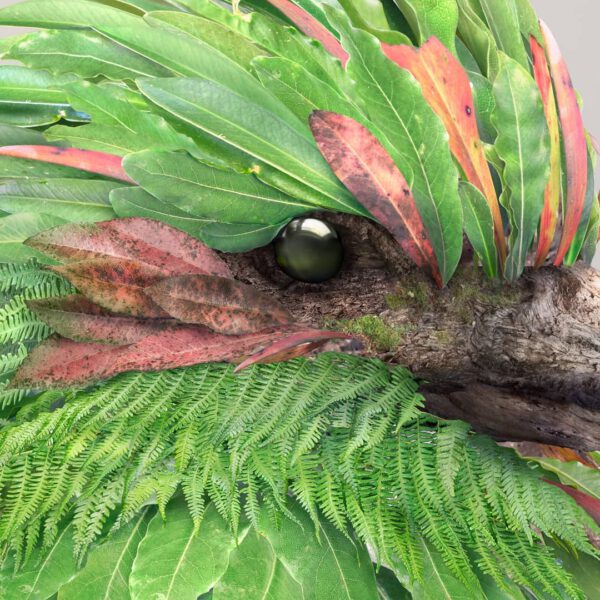 The Artist: Josh Dykgraaf
If you scroll through Josh's work you'll probably notice that he is nuts about image manipulation and all things Photoshop. The personal work of this self-appointed 'Photoshop gun' features manipulation of his own photography.
"My real passion though is creating things that have an impact on people. All the effort is worth it when I see someone double-take at my work. The buzz I get from that moment can keep me going for days, imagining the viewer reconsidering the limits of the world or just investigating the details of my work."
Working as a full-time freelance illustrator since 2012, Josh Dykgraaf was originally trained in graphic design and photography. His rendered digital series titled 'Terraform' is the most recent addition to his work. Read more about Dykgraaf's works.
More of the Terraform Series by Josh Dykgraaf