Some floral designers don't just make bouquets, the make art-like compositions. Gaetan Jacquet is such a floral designer. Gaétan's love for dried flower designs started long before dried flowers came into fashion. Gaétan is owner of flower shop
Bota Bota
in Crotenay, near the Swiss border.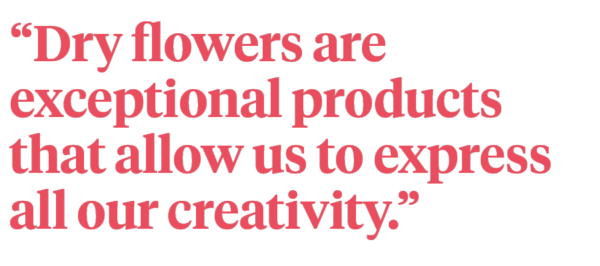 For Gaétan Jacquet the dried flowers give something extra. There's a very large scope of colors, textures, and, therefore, different ways to use dried flowers. A lot of room for creativity with dried flowers, also because you do not have to worry about water and staying fresh of the flowers. Dried flowers are for sure exceptional products that allow floral designers to express all their creativity.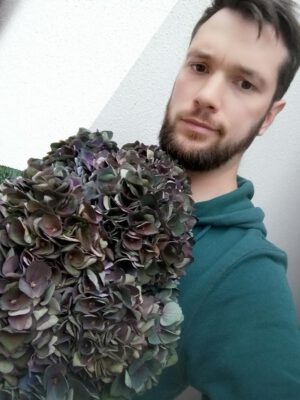 Gaétan chose to work with dried flower from the beginning of his career as a florist, he liked dried flowers already from the start and offered them in his flower stores with contemporary work as well as classic work. Long before it came back into fashion a few years ago.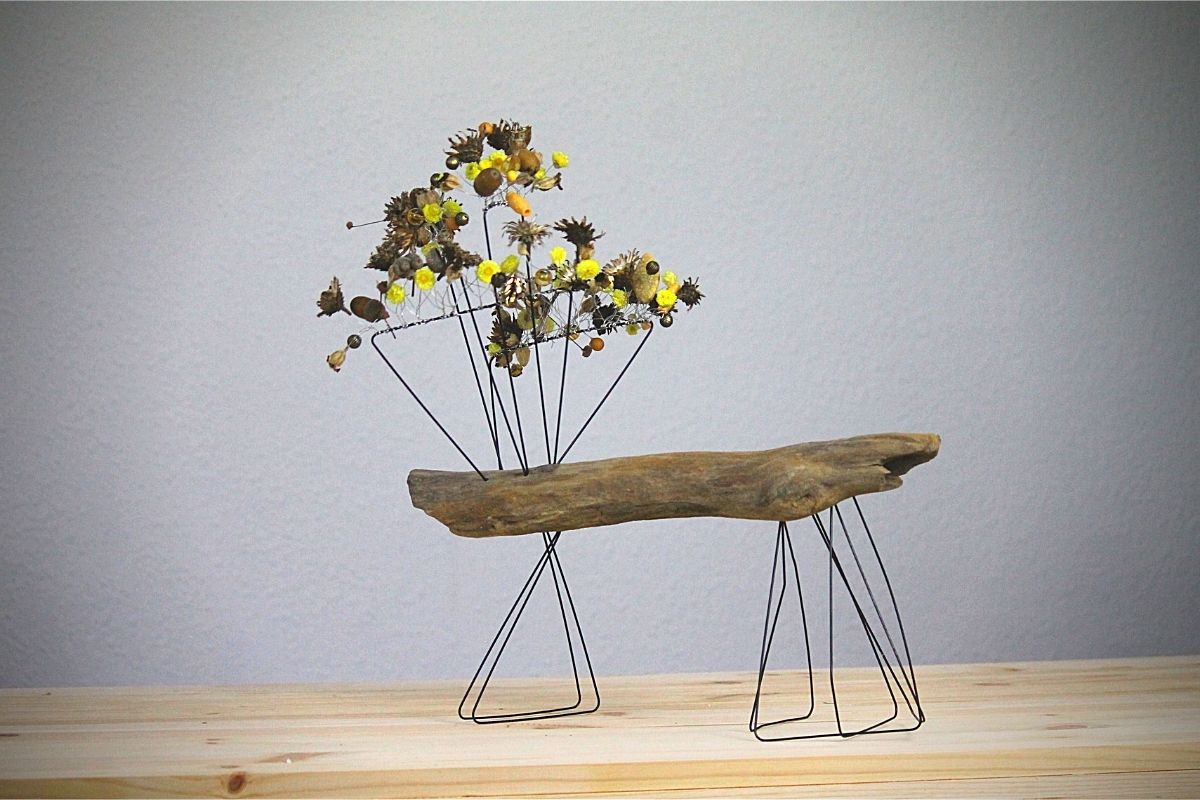 Gaétan likes to go far from the somewhat kitsch memories of grandma's bouquets, and moves towards more modern, contemporary, and light pieces.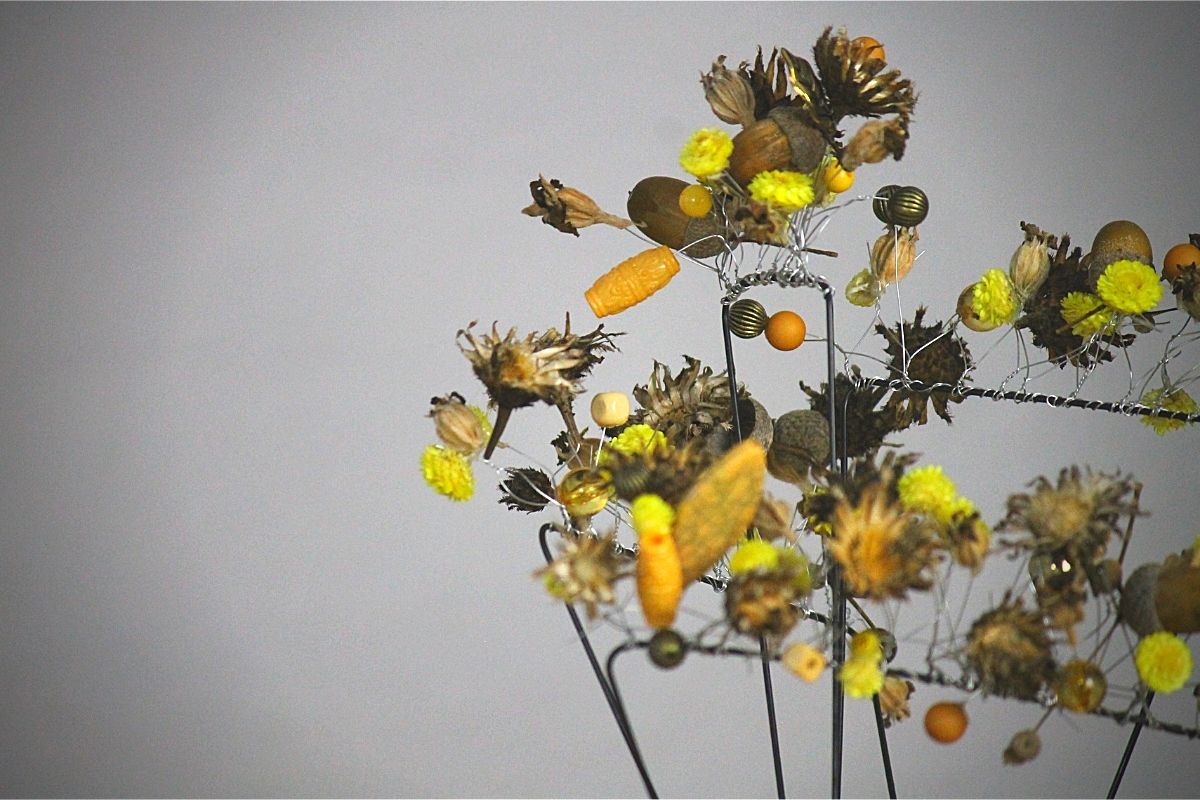 The quality of the dried flowers and the know-how of the specs have been present on the market for decades. There are some really good wholesalers in dried flowers who have been around for a long time. And it is to these people that Gaétan says he decided to place his trust in for the supplies of dried flowers. He also made the choice to bring to the attention of the people the ecological side of dried flowers, because dried flowers can be kept for a very long time. And often they are produced in a more eco-responsible way. The dried flowers used in the designs made by Gaétan Jacquet in this article come from
Jocaflor
.
Gaétan:
"These exceptional dried flowers has come back to fashion recently. I always had a soft spot for this eco-friendly and sustainable product."