Bring the Provence into your home with a delicious bunch of dried lavender! Who doesn't love her irresistible scent and purple-blue bunches of flowers? Dried lavender isn't only a beauty to look at and retains its delightful smell.
Much More Than Just Dried Flowers
The Color of the Provence
With its strong stem and sturdy flowers, lavender is a flower that is very suitable to dry. But that only works with the fresh lavender from France. France is the place to be for quality dried Lavender. At about 800 to 1100 meters above sea level, lavender grows naturally on the limestone soils of the Provence area. Dutch Masters In Dried Flowers buyer Marc de Graas explains:
"In the Provence, the lavender acquires an even more beautiful and intense color. That's because of the climate. Lavender also grows in the lower regions of France, but that sort is used for perfumes and essential oils."
Traditional Harvest
Lavender, also called Lavandula angustifolia, is planted in the fall. Lavender doesn't bloom the first year but does every year after that. The fragrant purple-blue lavender fields are ready to be harvested in July. Buyer Marc explains:
"The lavender harvest is done by hand and takes about three weeks. The stems are cut from the land bunch by the bunch with a sickle. "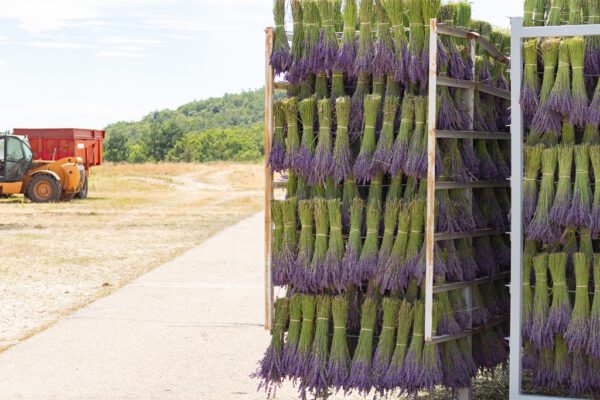 The Scent of French Summers
The bunches of Lavender are then dried in a natural way: in a huge drying shed, upside down, protected from the bright sunlight. This way, the flowers retain their characteristic color. Thanks to the warm French summer wind, the lavender is completely dried after about a week and ready to leave for the export market, such as the Netherlands. Buyer Marc:
"I think it is wonderful to work with a natural product like lavender. We are totally dependent on the weather; that keeps it exciting! "
Fair to Mother Nature
Since 2019, Dutch Masters In Dried Flowers has sponsored the SPLP fund, a fund that makes the development of lavender in Provence more sustainable. Thanks to this support, universities, and laboratories can research natural solutions against harmful diseases and bacteria. The fund will also reduce CO2 emissions from lavender production by 50 percent by 2029 and protect as many as 20,000 bees per hectare during harvest. This way we can continue to enjoy dried lavender from Provence for a long time!
Did you Know...
That the scent of lavender has been scientifically proven to have a calming effect? Linalool, a substance that is released from lavender, stimulates the sense of smell in the nose and that has a relaxing effect!
Lavender, thanks to its disinfecting effect, has always been highly regarded by our ancestors. The ancient Romans already used this herb to make soap and medicines.
If you light dried lavender on a saucer, it brings a wonderful scent into your home when it smolders just like incense.
A bunch of dried lavender keeps moths out of your wardrobe.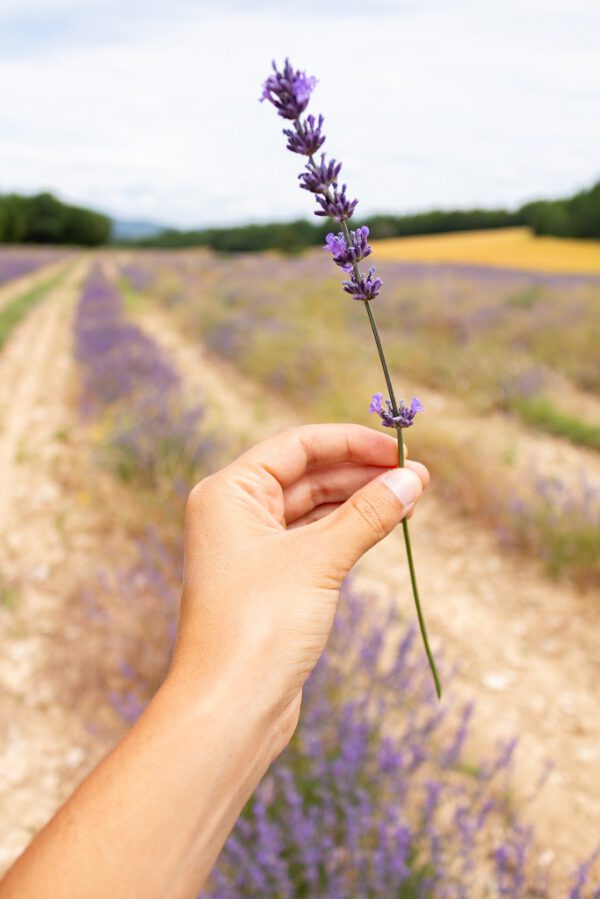 Dutch Masters in Dried Flowers
We are masters of dried flowers, the most beautiful and captivating of their kind. As part of Greenflor, a pioneer in niche products with a distinctive assortment, we select the most beautiful dried flowers from our own soil and we search all corners of the world for natural dried decorations. The dried flowers from Dutch Masters in Dried Flowers are sustainable and very trending.