On August 23 and 24, 2023 - during the international garden plant fair Plantarium|Groen-Direct - shrub brand First Editions® presents the latest addition Eclipse®. This remarkable mophead hydrangea promises to be a sensation, with beautiful cranberry-colored flowers and intense deep purple, almost black leaves that retain their dark splendor all season long.
Eclipse® is the latest innovation from the leading First Editions® brand. This true showstopper recently won the coveted Retailers' Choice Award at the prestigious Cultivate trade show in Columbus, Ohio (USA). This testifies to the extraordinary character and appeal of this hydrangea. Eclipse® takes part during Plantarium|Groen-Direct also participates in the 'Best Novelty' test.
Eclipse® by First Editions®
Hydrangea macrophylla 'Bailmacseven' (First Editions® Eclipse®) is a mophead hydrangea with intensely dark purple leaves that remain dark throughout the entire growing season, even in sunny and warm climates. The beautiful cranberry-colored or dark purple flowers grow on old wood as well as new branches. This shrub exhibits strong disease resistance, including resistance to powdery mildew and Cercospora leaf spot disease.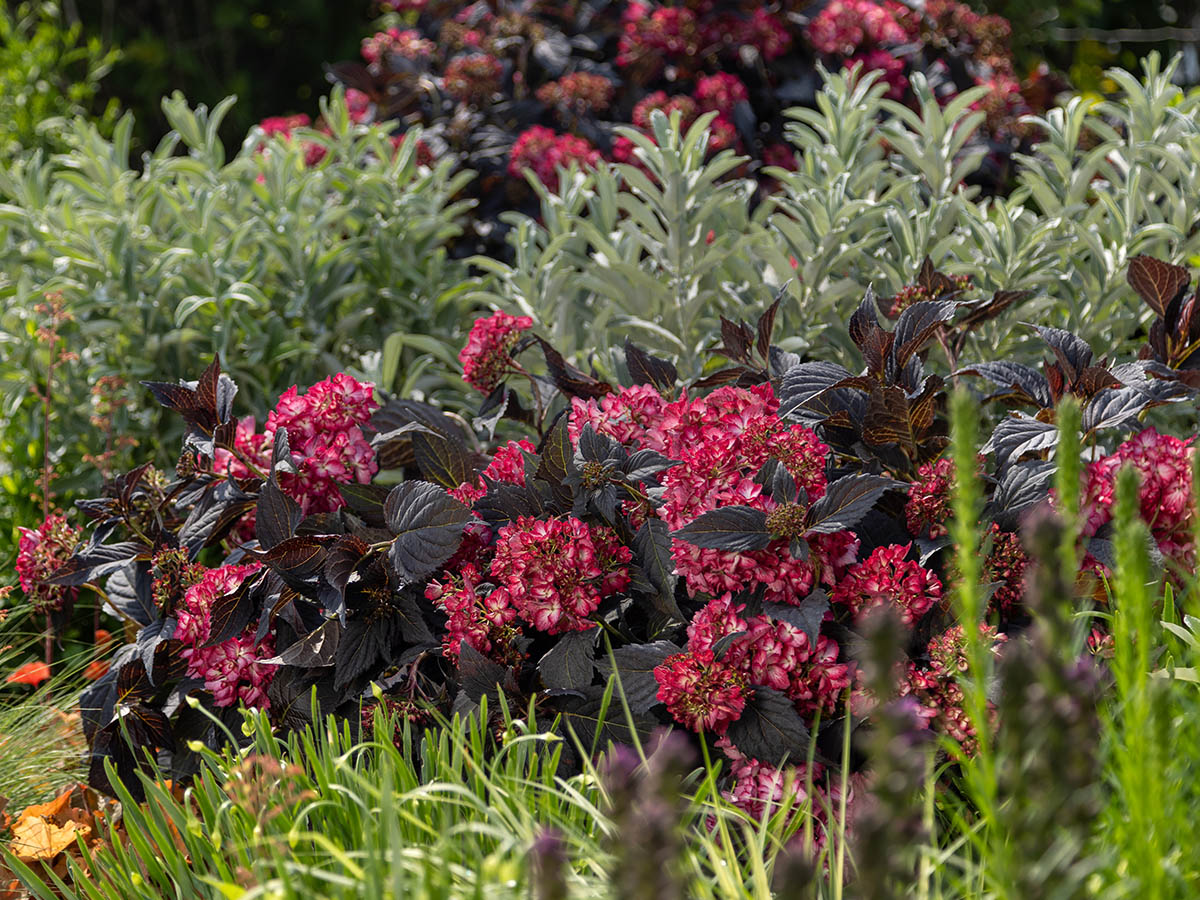 The mature height and width of this plant range from 90 to 150 cm. This hydrangea can be used both in the garden and in a container on the terrace or balcony.
From Breeding to Launch
The years of selection and breeding of Eclipse® started in 2017 at Bailey Nurseries, a leading American producer and breeder of garden plants. David Roberts, the brain behind the development program for new innovations, took the first steps towards the creation of the Eclipse® in 2017. After two years of successful testing, he presented his concept to the innovation committee of Bailey Nurseries in 2019. And now the time has come: Eclipse® will be launched on the market in 2024.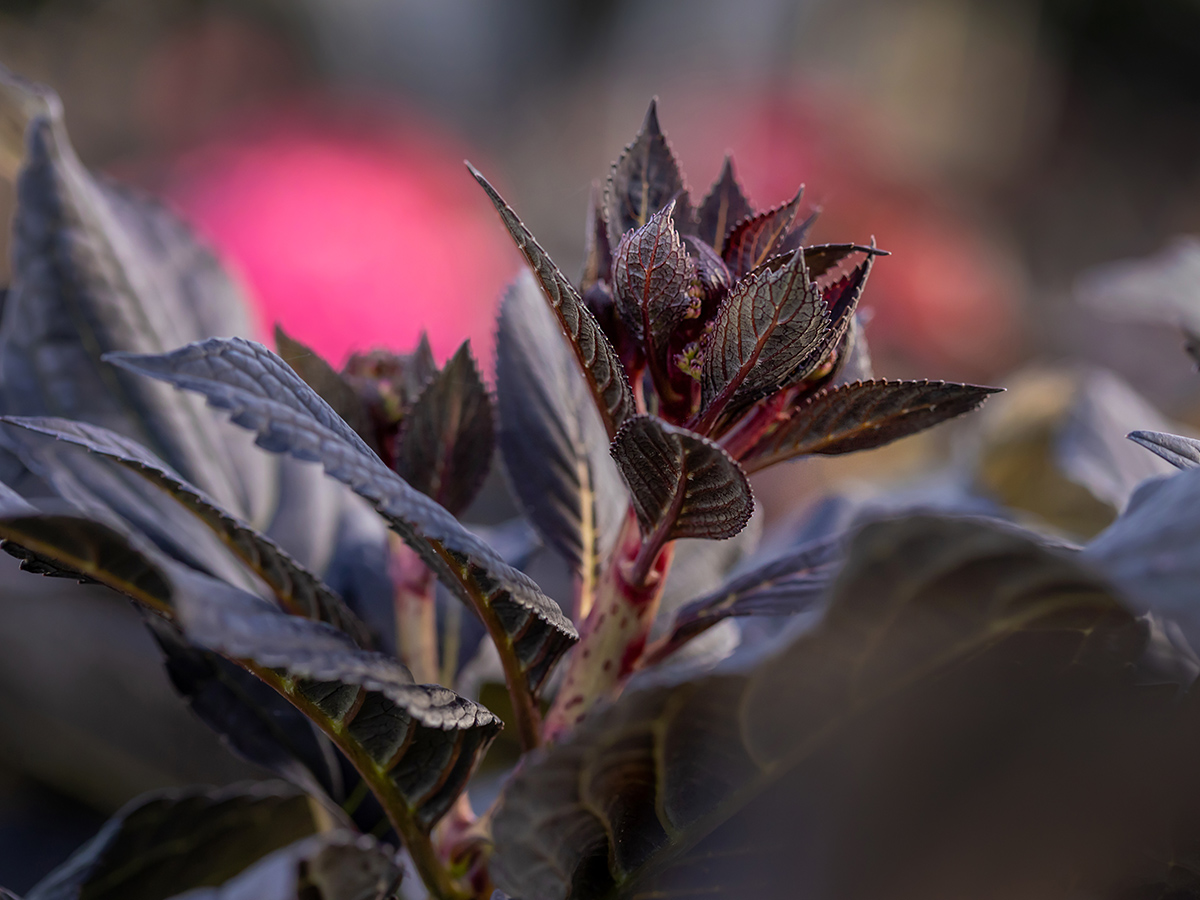 Unique Assortment
First Editions® is the shrub brand for 'good gardens great life'. The complete range consists of more than seventy-five exclusive and innovative shrubs, including the Physocarpus Amber Jubilee, Cephalanthus Fiber Optics, and Rhus Tiger Eyes® - all plants that form the basis for a garden to be proud of. With the introduction of Eclipse®, another unique shrub has now been added to the range. And it doesn't stop here; the First Editions® range is continuously expanded with new and unique plants that seamlessly match the needs of the market.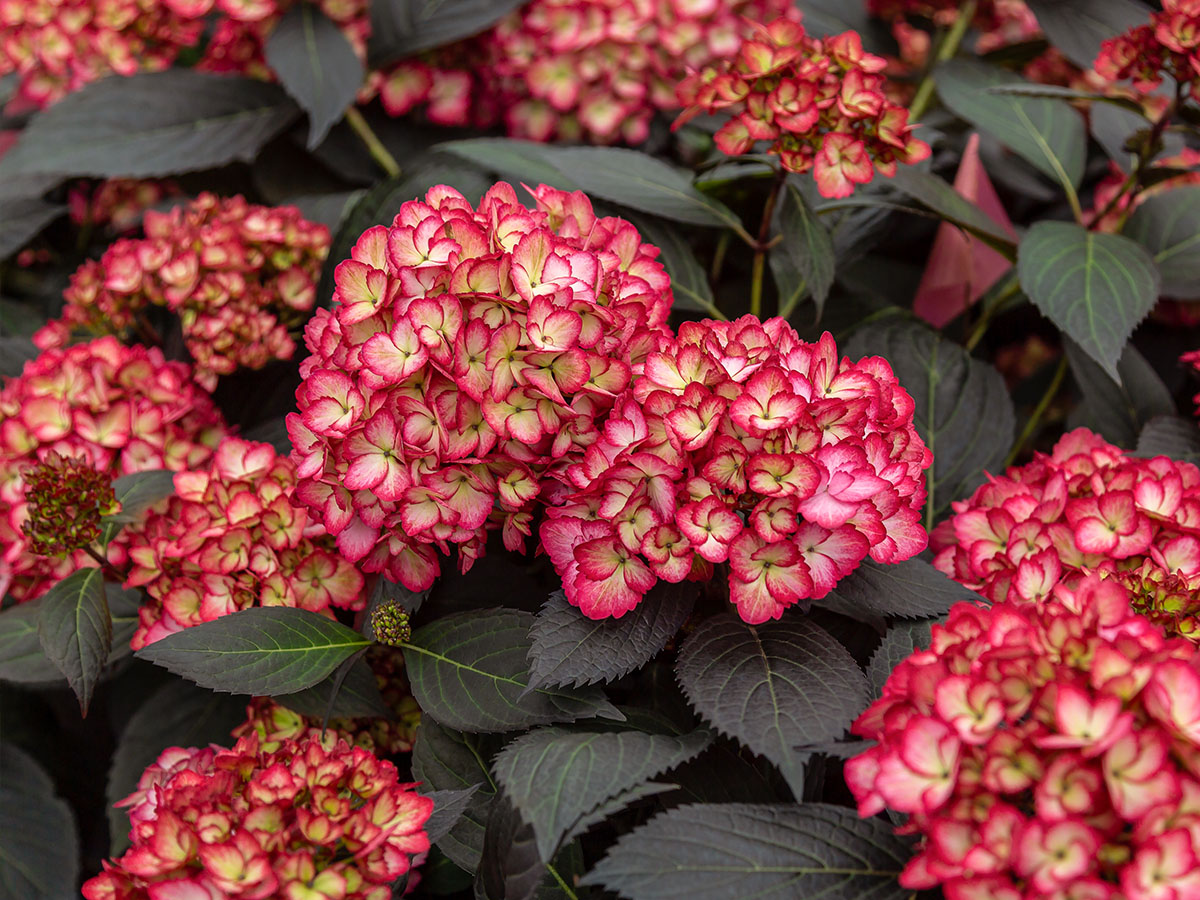 What Are Mophead Hydrangeas?
Mopheads (Hydrangea macrophylla) rank as the top favorites among garden shrubs, with their distinct floral shapes giving rise to several nicknames. You might recognize them as pom-pom hydrangeas, bigleaf hydrangeas, French hydrangeas, or even the charming hortensia. These deciduous wonders boast expansive blossom clusters, earning them a cherished spot in the hearts of garden enthusiasts.
Their allure lies in their flamboyant display, minimal maintenance, and consistent summer blooms. Given the moniker "bigleaf hydrangeas", it's expected that their foliage would be generously sized – sometimes rivaling a dinner plate. Their verdant, vibrant green leaves lend the shrub a luxuriously full silhouette.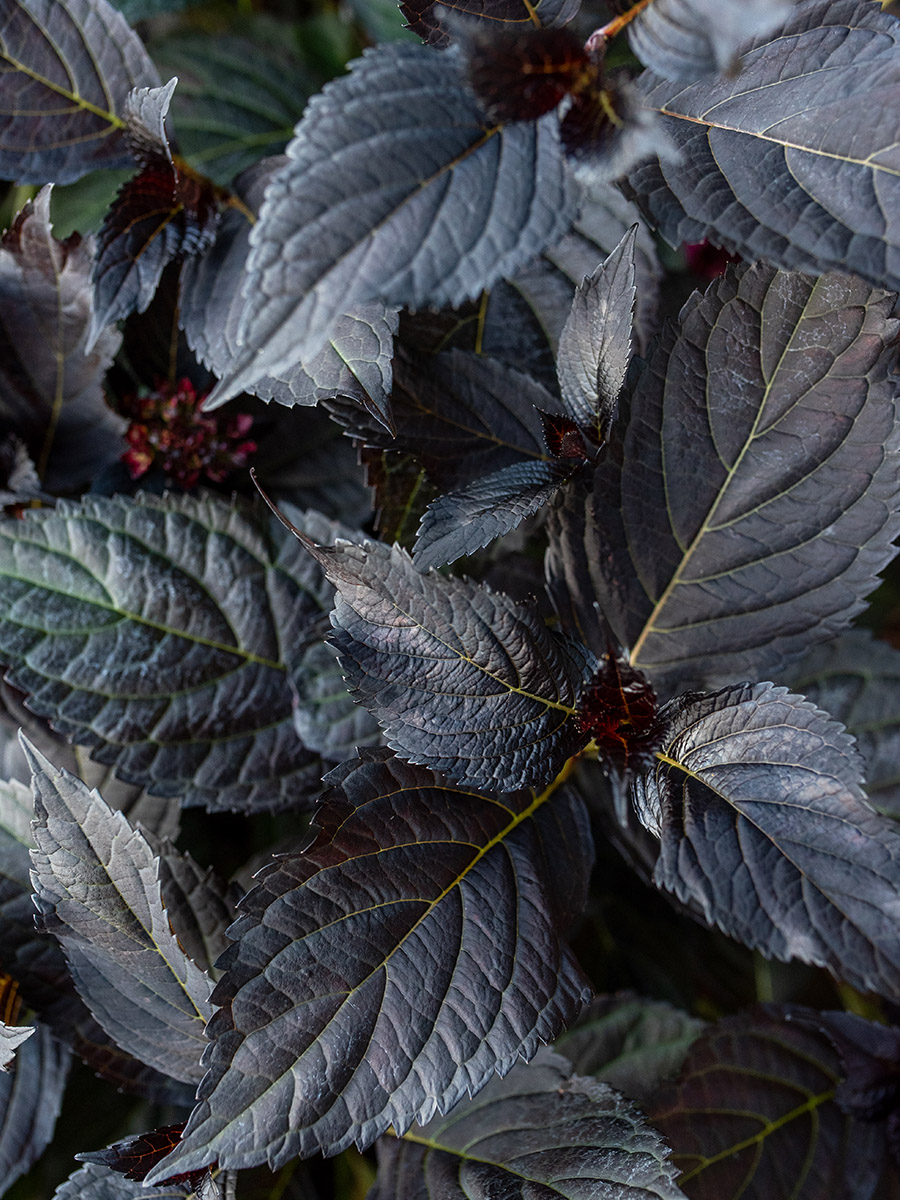 Statement on the Shop Floor
Throughout the year, First Editions® offers shrubs that are visually appealing and have been thoroughly tested for production and performance, so that all links in the chain can have complete confidence in the brand. The First Editions® brand identity is designed to make a powerful statement on the retail floor. In addition, marketing support ensures an exceptional consumer experience.
The plant will be available for commercial trade starting from January 1, 2024. For more information about Eclipse® and First Editions®, we invite you to visit our stand during the Plantarium|Groen-Direct, booth number 628. We would like to welcome you to personally meet this revolutionary addition to the First Editions® range.