The sun is shining, the birds are chirping, so we collectively go outside to enjoy the spring weather. But what to do about our gardens and backyards that have been asleep and maybe even a little neglected during the winter? Let's be honest, gardening can be a great hobby but it can also be expensive at times. When it comes to buying bulbs and seeds, getting your planters ready, stocking up on fertilizer, and all the tools you need to maintain the beauty in your garden, it can really add up on your receipts.
Outdoor Plants That Provide Beauty on a Budget
Are you wondering which outdoor plants are worth buying? While price may play a role when you're walking around in your local garden center (hello bargain plants!), the return on your investment should ultimately determine what you bring home. Sure, it's great to experiment, but for the most part, you want to plant things that have a good chance of thriving. And while there's no question that annual flowers deliver the most bang for the buck in a single season, perennials, shrubs, and trees provide long-lasting structure and color to the landscape. Read on to find which annuals, perennials, shrubs, and trees you should add to your landscaping to provide beauty on a budget.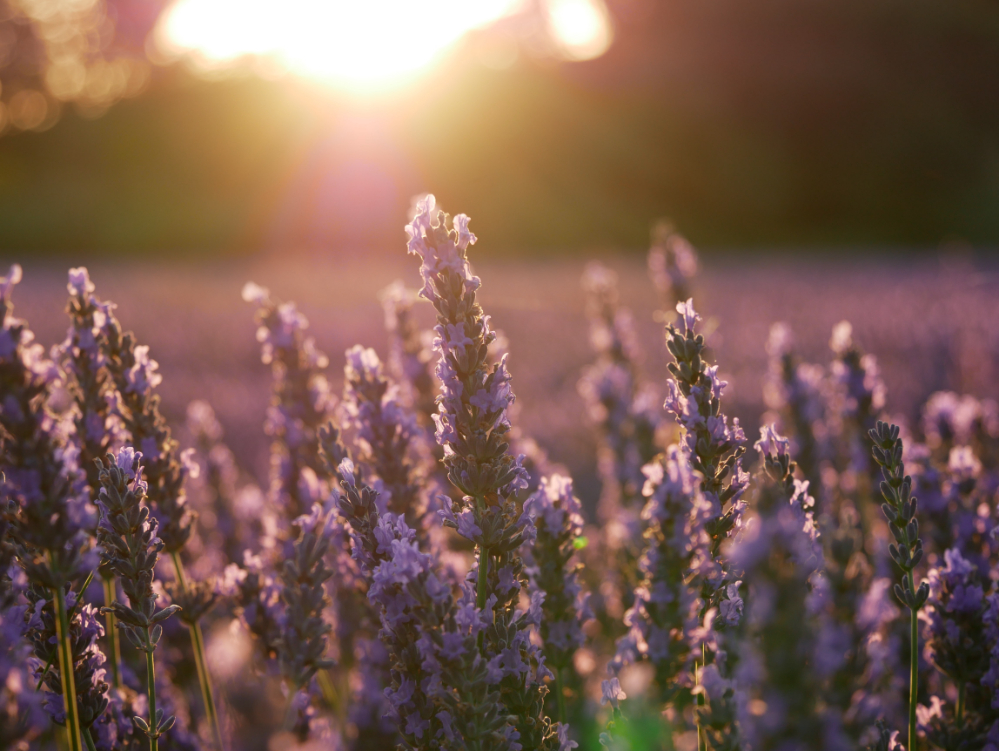 Lavender
Who doesn't love lavender, right? It's not just those beautiful purple hues that look so lovely in your garden. Lavender is a great outdoor plant because it's relatively cheap and smells amazing. Not only that, but Lavender is also incredibly easy to maintain and keep alive. Sure, you still need to make sure it's properly watered and that it gets enough sunlight, but that's pretty much it. This hardy plant provides an excellent return on investment.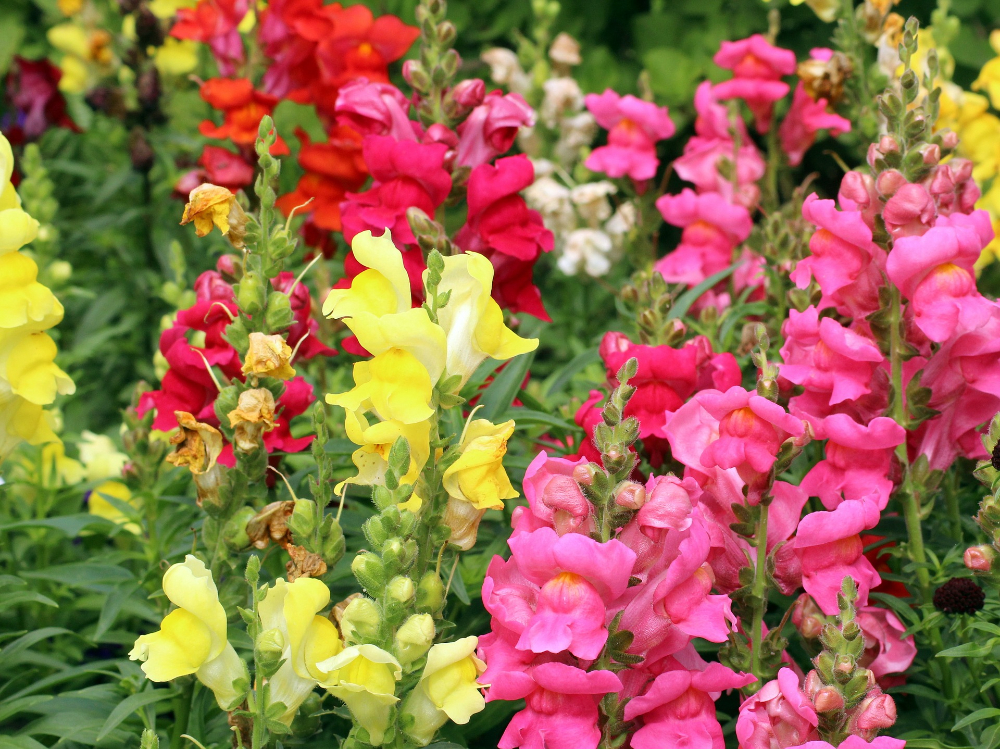 Snapdragon
The brightly colored snapdragon is a long blooming annual that comes in over 40 varieties to choose from. Pick a perennial variety if you're looking for something that blooms annually. Children often love these plants because they can snap open the flowers like puppets. They endure cool weather, are hardy in all zones, and bloom from late summer to early autumn when many other flowers are already long gone.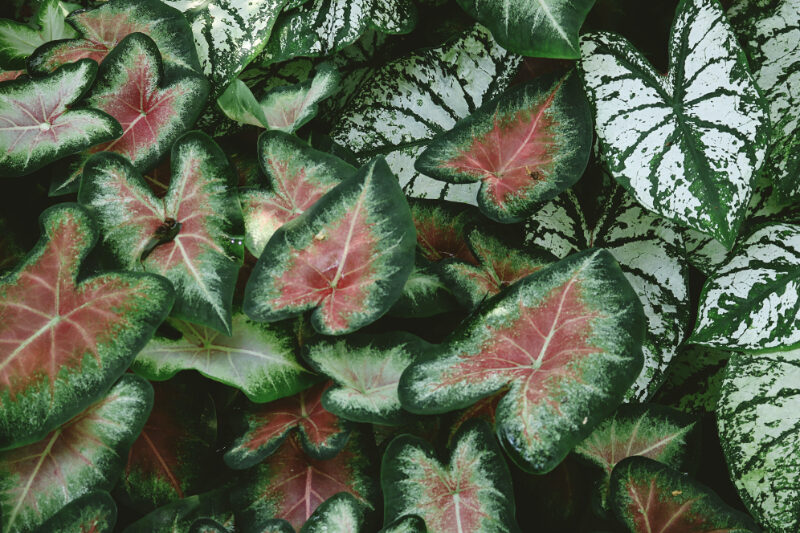 Caladium
Caladiums are known for their big, heart-shaped leaves that display amazing color combinations of white, pink, red, and green. These are outdoor plants that thrive in hot, humid weather and that usually grow best in full to partial shade. Though caladiums rarely flower, their beautiful foliage guarantees a colorful show wherever they are planted -- beneath trees, between shrubs, in perennial borders, and in containers.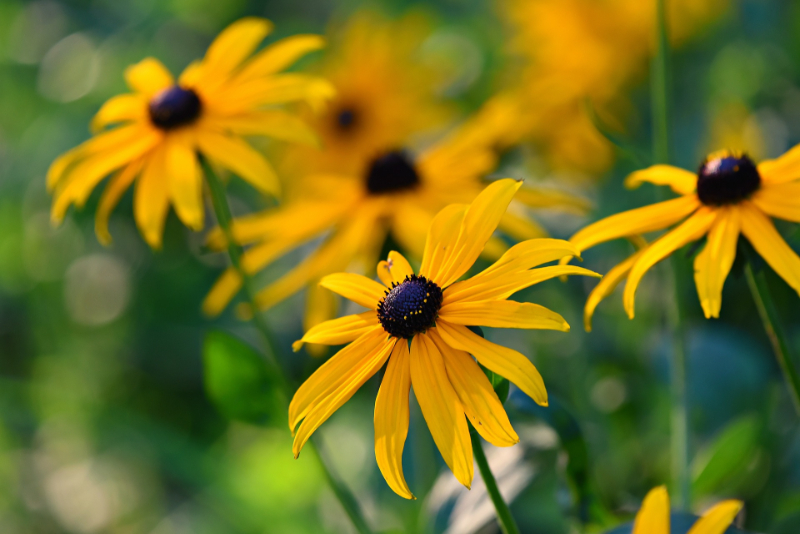 Black-Eyed Susan
Black-eyed Susans are native to North America and one of the most popular wildflowers grown. They tend to blanket open fields, often surprising the passerby with their golden-yellow beauty. These easy to grow golden daisies perform well even in poor soil and dry conditions, and bloom from mid-July through mid-September. Black-eyed Susan is also popular with bees and other pollinators and comes - besides golden-yellow - in more colors like bronze, mahogany, and red.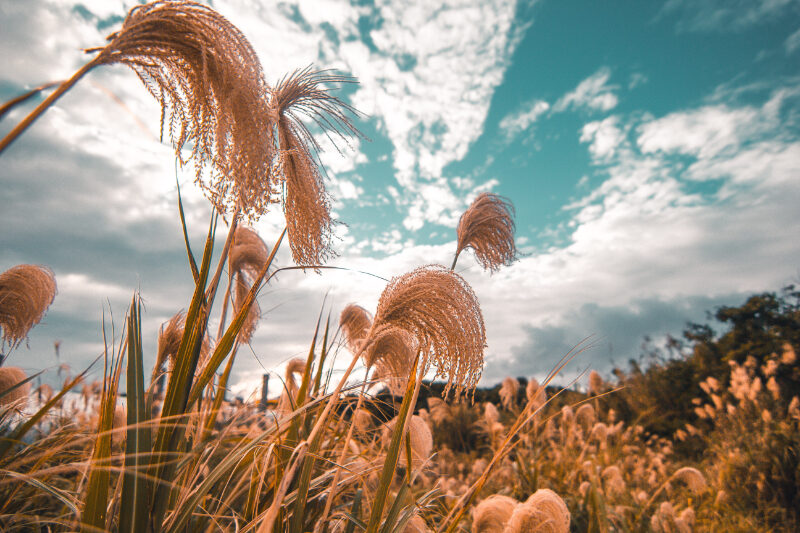 Maiden Grass
Maiden grass is a family of ornamental outdoor plants with a clumping habit and graceful arching stems. This group of grasses has added appeal in late summer with spectacular plumes and in fall with bronze to burgundy colored foliage. When in flower, this clump-forming plant will reach 6 to 8 feet tall. It will grow best in full sun and needs evenly moist ground when young. Although tolerant of clay soil, it will perform better in well-drained soil. Maiden grass is perfect to use in the back rows of flower beds to serve as a light-colored backdrop for darker flowers.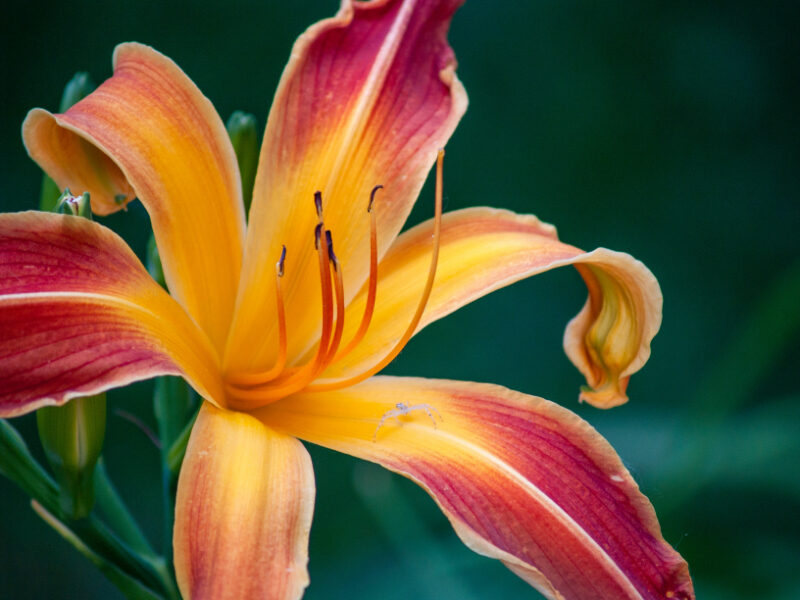 Daylily
If you want a sure bet when it comes to getting bang for your buck, buy daylilies. Depending on the zone, this thriving plant tolerates a wide variety of soil conditions and they are not easily troubled by diseases or pests. The daylily's botanical name, hemerocallis, means 'beauty for a day', which makes complete sense as most daylily flowers open in the morning and die by nightfall. They bloom faithfully for years and require very little attention. Each stem typically grows at least a dozen flower buds so you can enjoy this plant in bloom for several weeks.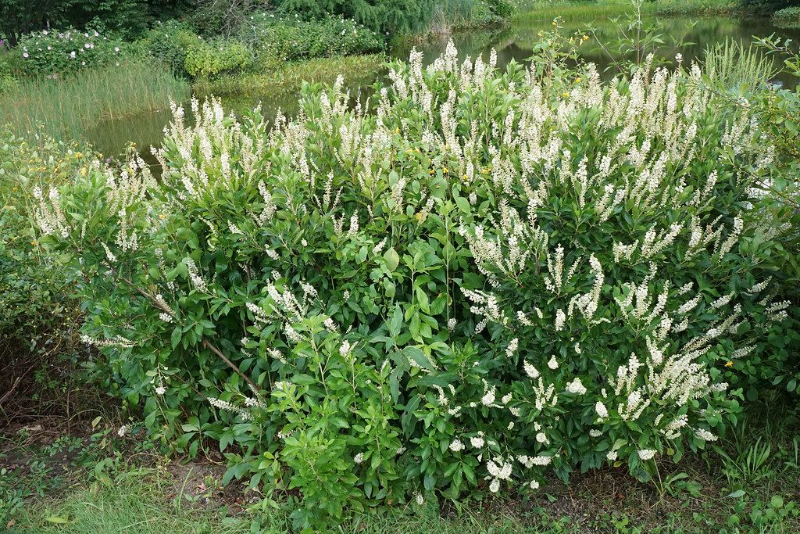 Apple Tree
You will definitely get your money's worth with an apple tree - especially if grown from seed - but you need to be willing to stay patient in order to see the results. Not only do apple trees look beautiful with their fragrant pink blooms, they are also very suitable to train so you can bend them over arches and along walls. And let's not forget about the added bonus of fresh organic apples from your own garden!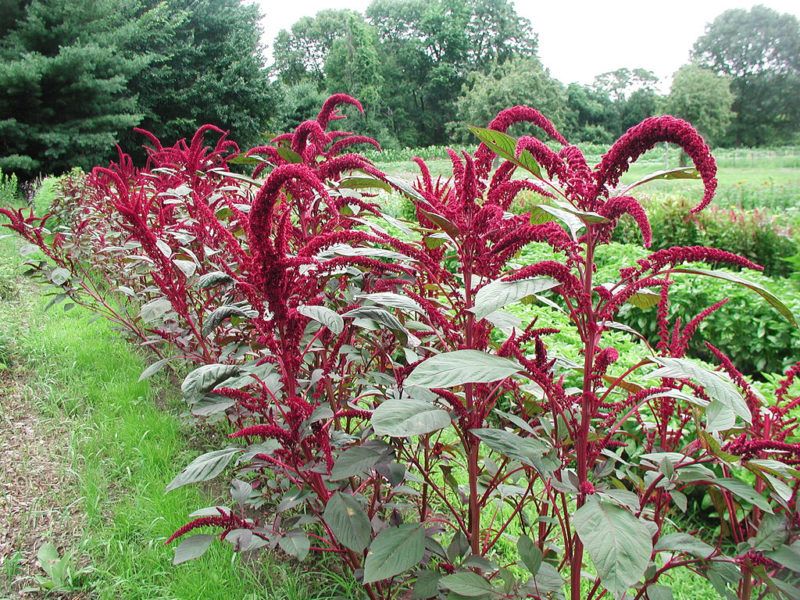 Clethra
Often called white alders, Clethras are commonly cultivated for their handsome spikes of white fragrant flowers. There are about 65 different species in this botanical family that not only will make your entire garden smell fantastic due to the fragrance they give off, but they also attract all kinds of bees and butterflies. Clethra even blooms well in shady areas, making it a great filler for those borders and corners in your garden.
Amaranth
Few plants combine beauty with nutrition as perfectly as amaranth. This warm climate annual bloomer usually grows about 90-130 cm high. The plant yields flowers in summer or autumn (August and October) which is pink or white in color. The seeds are yellow, white, red, brown, pink, or black in a spherical or flattened lenticular shape. Combined with the striking green foliage of the amaranth, it makes for a dramatic garden focal point or an eye-catching filler in a bouquet on your table at home. You can even use the dried flowers of this outdoor plant to make protein-rich and gluten-free flour.
Celosia
Celosia, commonly known as "woolflowers," are members of the amaranth family. They are a great ornamental addition to your garden but can also be used in the kitchen. They contain minerals and vitamins that are commonly found in the deep-hued leafy greens. Celosia is a tropical bloomer that can be kept in pots in the living room in colder climates during the winter months, and be put outside on a balcony, terrace, or in your backyard during the summer, provided it receives sufficient water and nutrients.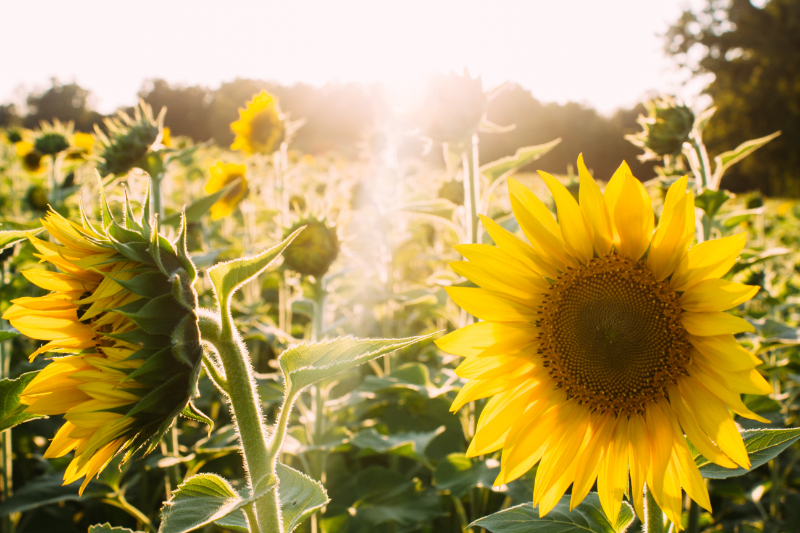 Zinnia
Zinnias are one of the easiest and most inexpensive annual outdoor plants to grow, providing a colorful and long-lasting addition to any outdoor summer space. These little flowers come in a multitude of colors and, once established, require little watering. They do well everywhere – from garden beds and hanging baskets to window pots and balcony containers. They can withstand hot summer temperatures, are grown in fertile, well-drained soil, and will reseed themselves each year. A huge plus, they attract butterflies from all over, so there's plenty of beauty in your garden to look at.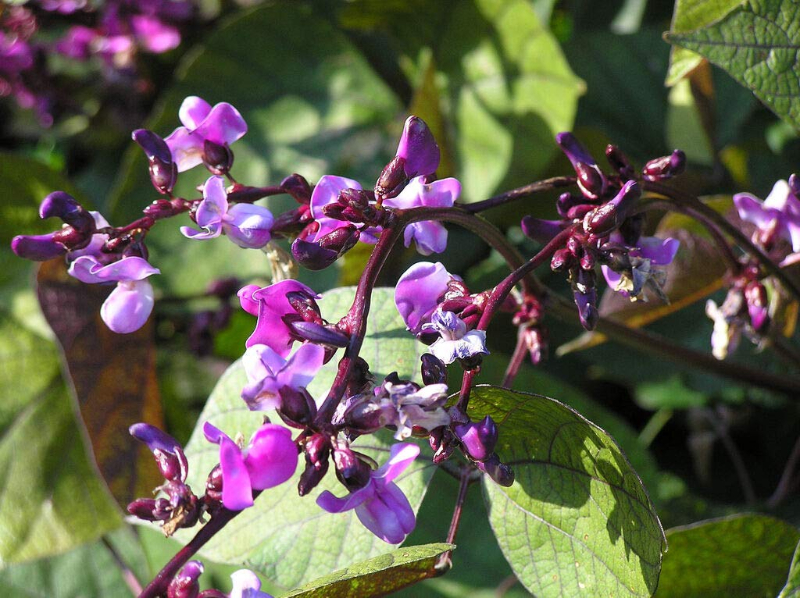 Sunflower
Nothing quite says that summer has arrived than a sunflower. This hardy plant does well in most soil types, is very undemanding, and generally tolerant to both heat and drought. They attract bees and birds and are so easy to grow that they often plant themselves. Sunflowers come in many colors (yellow, red, orange, maroon, brown) but they are commonly bright yellow with brown centers that ripen into heavy heads filled with seeds, blooming from mid-summer till early fall. If you want to add some extra wow-factor to your garden, choose the Sunzilla variety - which can grow up to an impressive 5 meters tall.
Hyacinth Bean
A vigorous ornamental annual vine, the purple hyacinth bean plant displays beautiful pinkish-purple blossoms and interesting reddish-purple pods that grow to be about the same size as lima bean pods. The hyacinth bean plant adds a lot of color to any garden right through fall. Whether the vines are climbing a fence, or the pods are adding an unusual twist to a flower arrangement, this plant is worth the investment.
Spiraea
Spiraea adds a sophisticated and elegant presence to your backyard and garden. The white flowers look great in contrast to the many other colorful plants and look great anywhere else. re among the easiest flowering shrubs to grow. These attractive shrubs are fast-growing and should be grown in full sun for best flowering. They can, however, tolerate partial shade. Some are spring bloomers; whereas others bloom in the summer. Plant sizes vary by species and cultivar, and they range from 15 cm to 2,5 meters tall.