From hillside yoni to grass extensions, this artist is not afraid to combine nature and the female body in her brilliant designs. Jeanne describes herself as an eco-artist. Ecological art or "Eco Art" is a contemporary form of environmental art. Jeanne Simmons is one of these artists working around the globe to make a statement that they hope will strike the consciousnesses of us all. She succeeds with some of her thought-provoking land artworks.
Thought-Provoking Land Art
Be inspired by these 6 beautiful and thought-provoking pieces of land art by Jeanne Simmons.
Lace Dress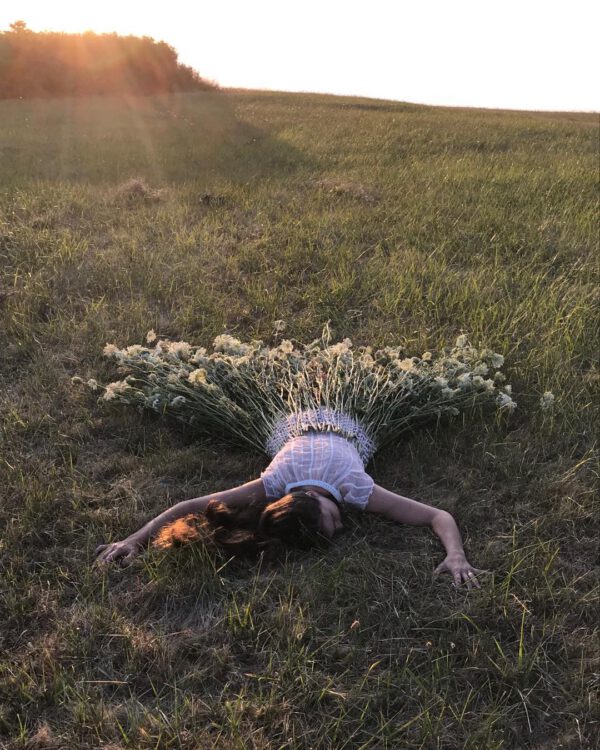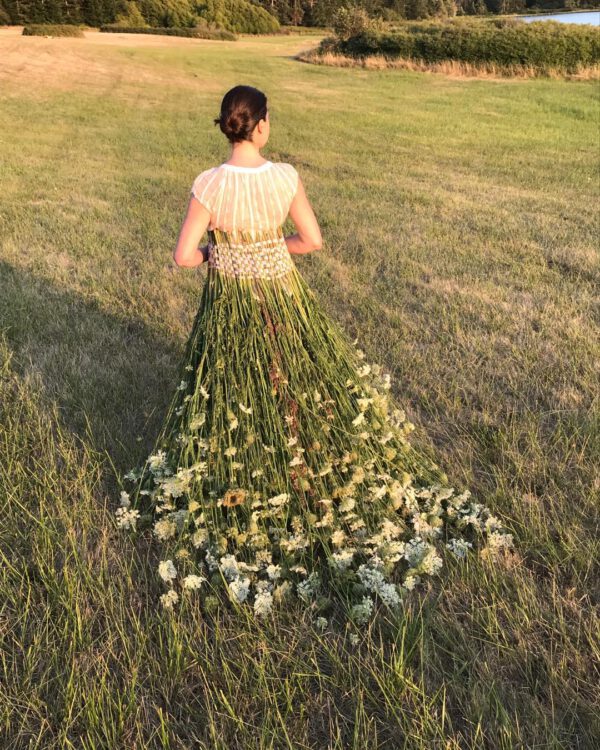 Hillside Yoni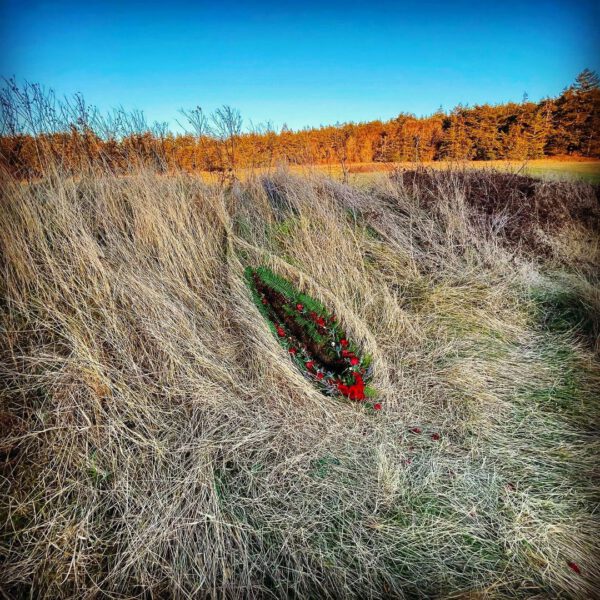 Womanscape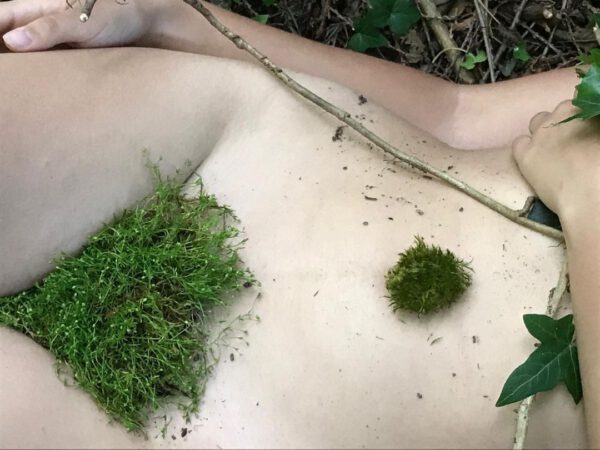 Dress of Branches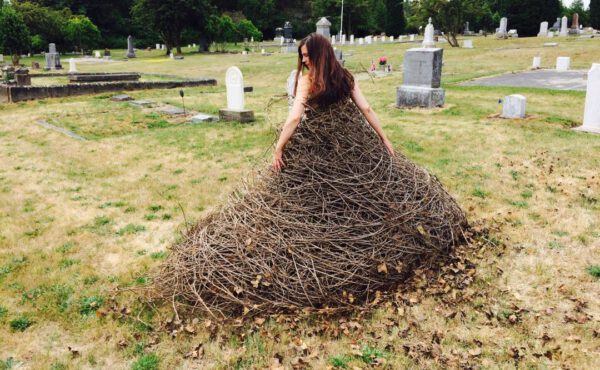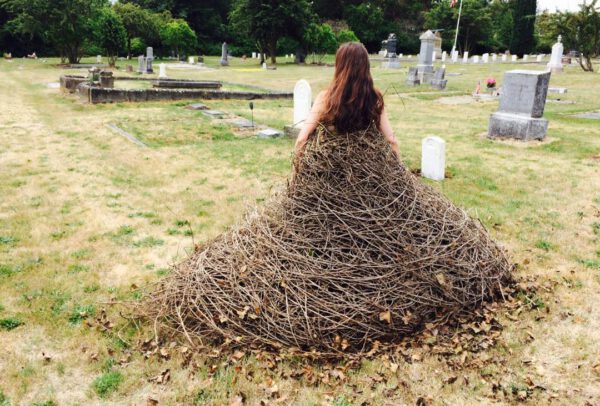 Grass Extensions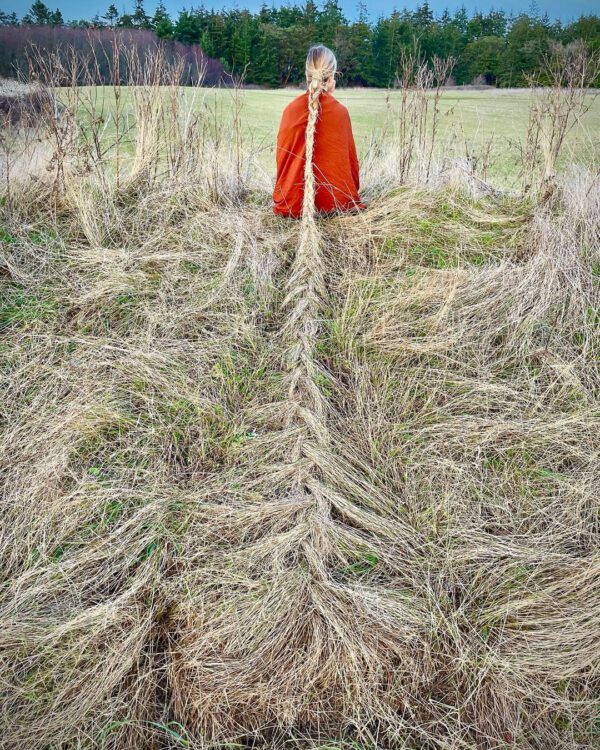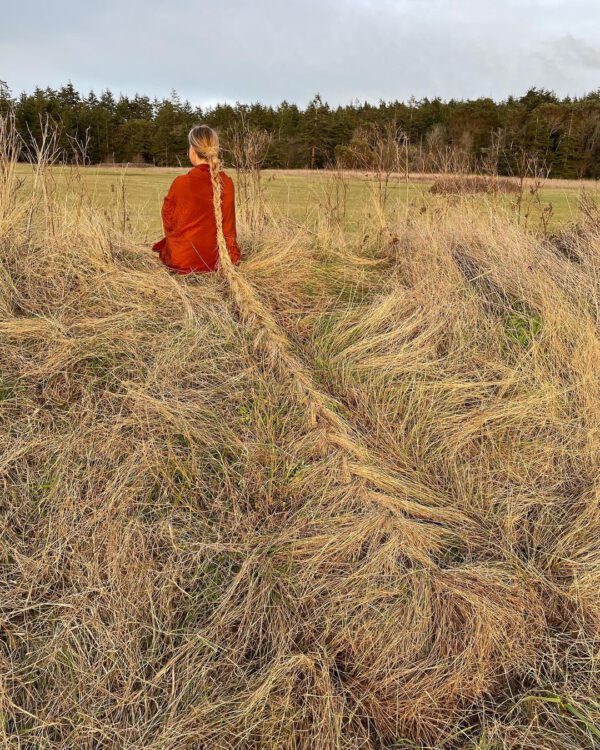 Grass Cocoon