Aren't you getting happy when you look at these garden mums? Look at these five bold colors and compact shapes presented by breeder Royal Van Zanten. Combine this with the multiflora's steady growth and together they form a true family of five. Great to plant in your garden as mono-color, just as great for mixed borders.
Five Milkshake Flavors
The range of Milkshake garden mums has five varieties in five attractive colors, all grown by Berkhout Plants: the yellow Milkshake Banana, the purple Milkshake Cherry, the white Milkshake Coconut, the orange-brown Milkshake Papaya, and the pink Milkshake Raspberry.
Their names refer to fruity milkshake flavors and they most certainly will catch your eye with their dark and rich colored center. No matter which flavor you decide to try, the Milkshake garden mum series has a great shelf-life and a beautiful and equal blooming experience.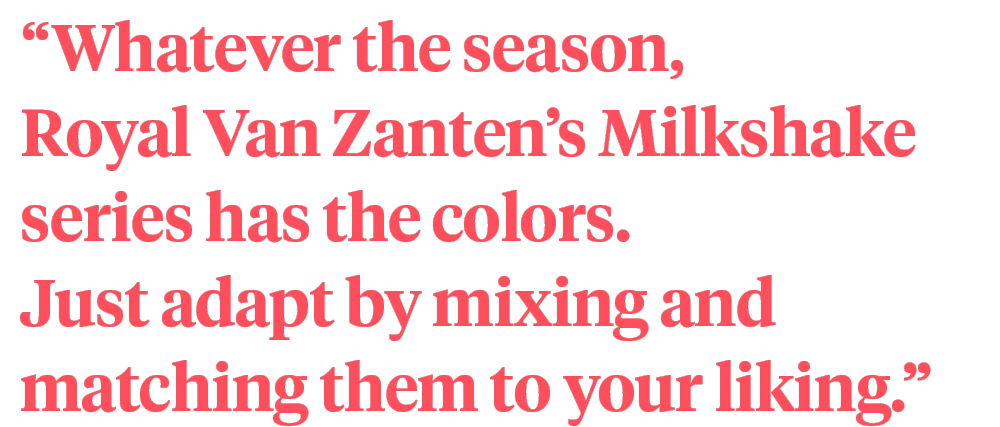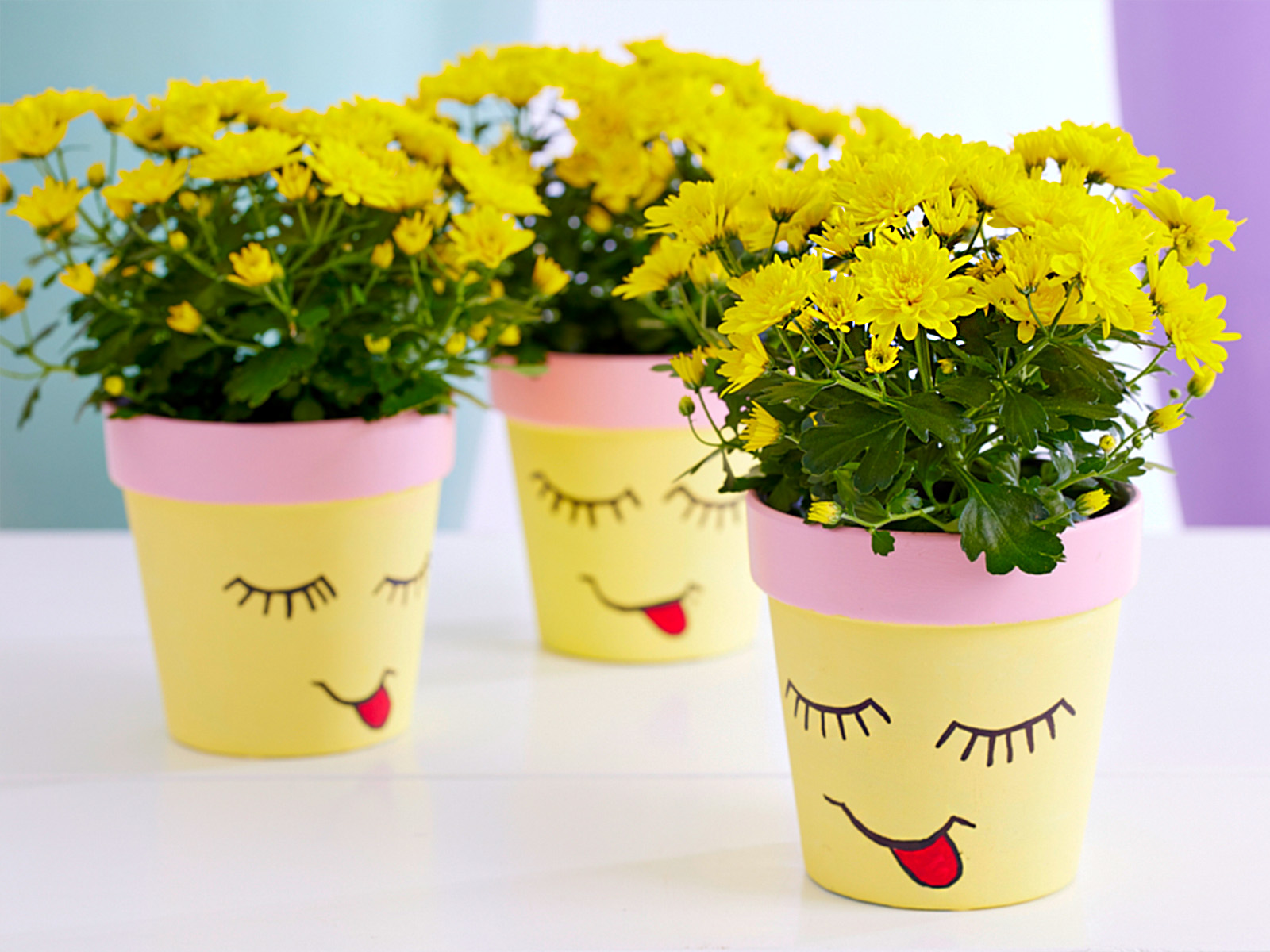 A Pleasure for Growers
The key features of the Milkshake series certainly promise a great deal of pleasure for growers. The plants have a very fast reaction time of only six weeks. All colors have an equal growth cycle which provides you with uniform plants that bloom simultaneously. You can grow them up to pot size 14-15cm.
But that's not all yet. After the growing period, when it's time to market your plants, they present their set of unique selling points: All Milkshake garden mums are easy to handle and package due to their flexible shape. This will save you transportation costs. You can safely promise your customers and the end consumers a great shelf-life and a beautiful and equal blooming experience.
From the left: Milkshake Cherry, Milkshake Coconut
The Sustainable Choice for Florists and Consumers
Milkshake is a sustainable choice for you and your customers for a couple of good reasons. First and foremost, no growth regulators are used. The plants' compact shapes save can considerably on transportation costs. The many flowers open up one by one. This means that you have a longer sales window and consumers can enjoy the flowers longer.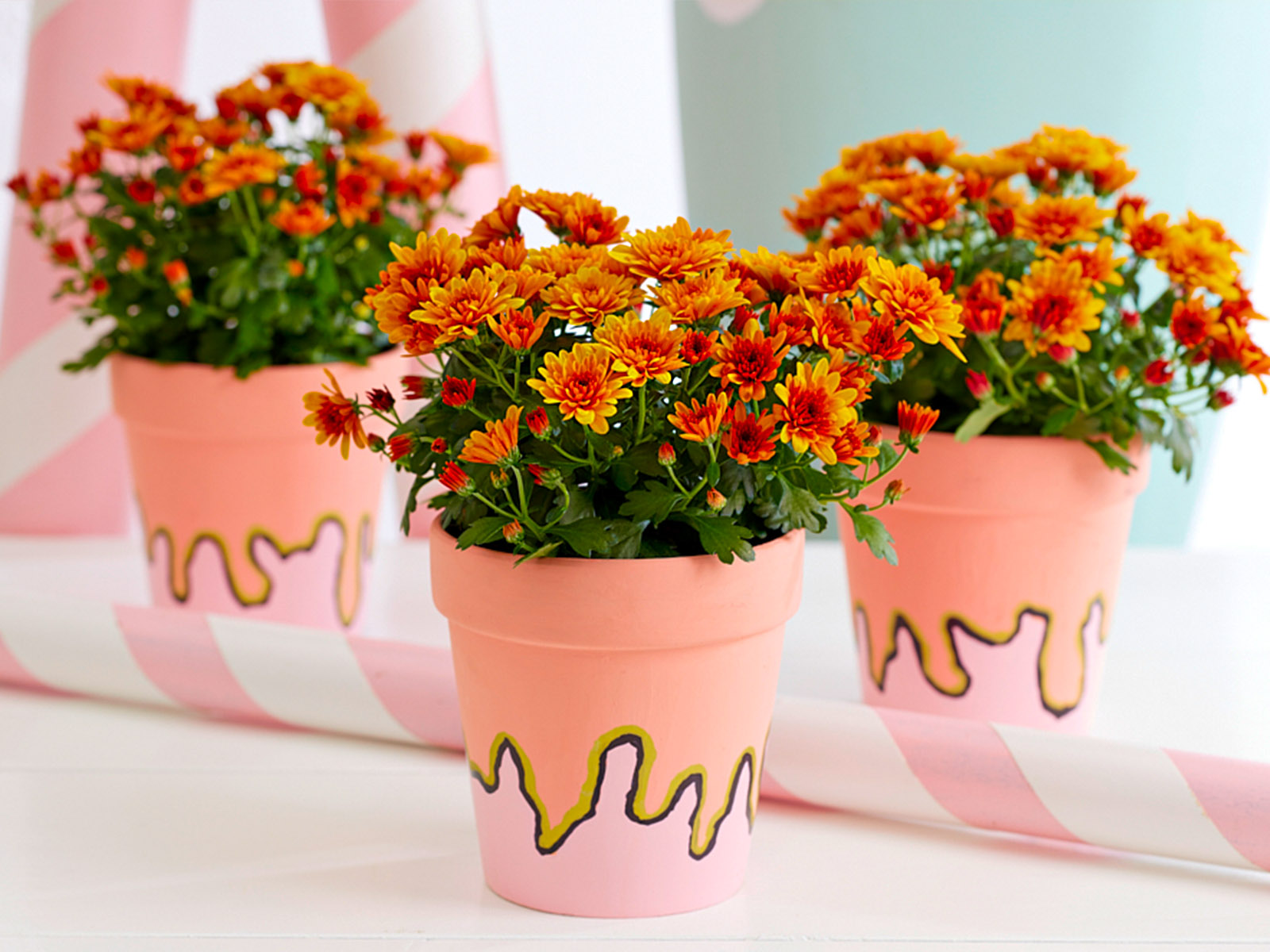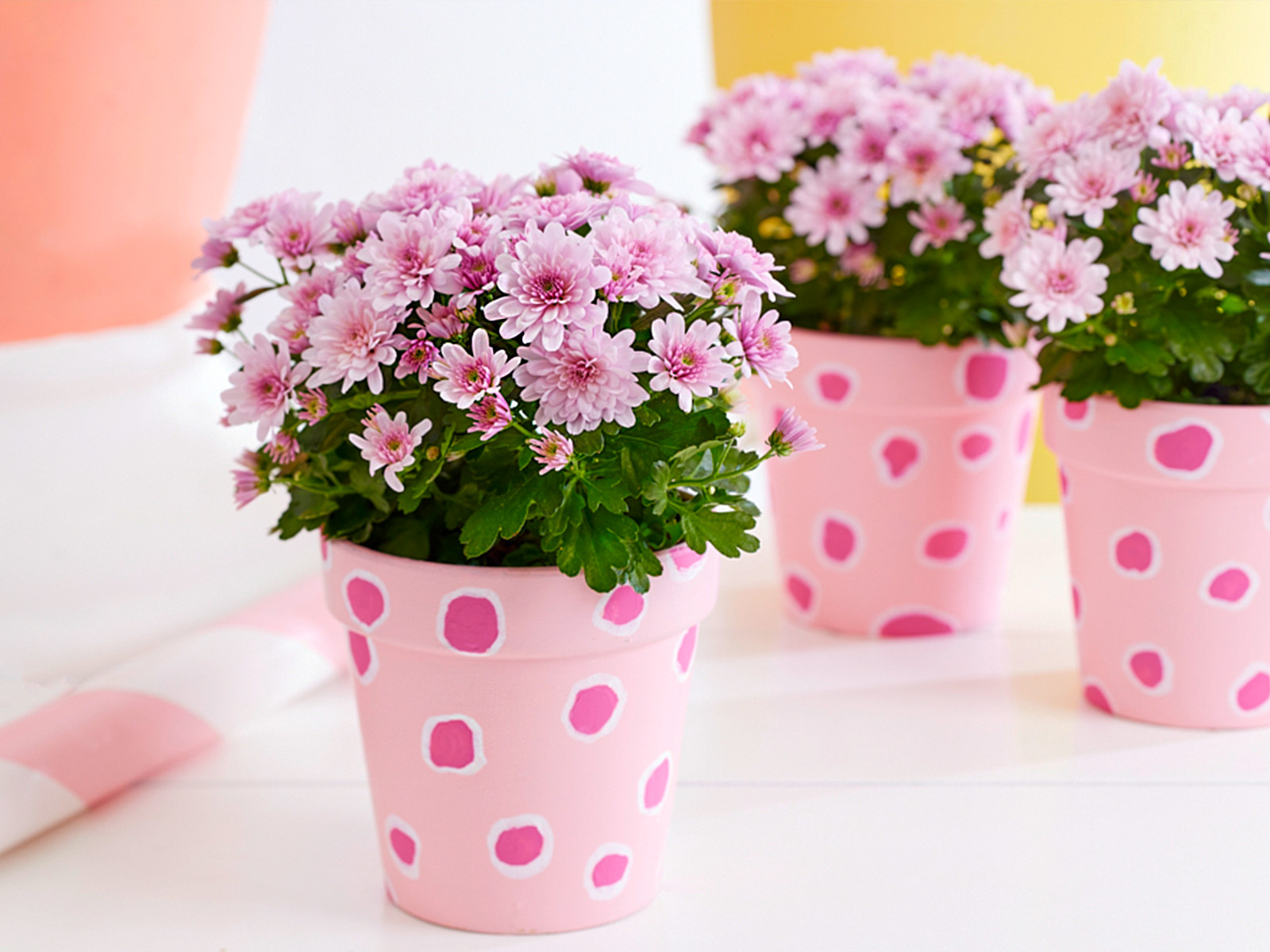 Make Your Own Seasonal Mix
Whatever the season, Royal Van Zanten's Milkshake series has the colors. Just adapt by mixing and matching them to your liking. Mix Milkshake Banana, Coconut, and Raspberry for a lovely summery garden look. Or mix Milkshake Coconut, Cherry, and Papaya for a stunning autumn mix. Anything goes, just as long as you get that happy feeling!