When spring is in season and our mood calls for colorful and seasonal flowers, it is time to start thinking about peonies. The peony is known to outrageously bloom from spring to summer — with impressive flowers and lush foliage all season long. It is about time to gather more background information about this perennial that easily takes your breath away.
May Welcomes the Peony
The peony season typically starts in May due to the plant's natural growth cycle and the climate conditions required for its growth. Peonies are perennial plants native to Asia, Europe, and North America, and they thrive in temperate climates with distinct seasonal changes. Here's why peonies bloom in May.
Temperature: Peonies require a period of cold dormancy in winter, followed by warming temperatures in spring, to trigger their growth and flowering. As temperatures rise in late April and early May, peonies begin to grow and eventually bloom.
Daylight: Peonies also require a specific amount of daylight to bloom. As the days get longer in spring, with more sunlight available, the plants are prompted to bloom.
Rainfall: Spring typically brings moderate rainfall, which provides adequate moisture for peony growth and development. Too much rain can cause the plants to rot, while too little can result in poor growth.
Soil: Peonies prefer well-drained, fertile soil, which is more readily available in spring after the winter thaw.
While May is the most common month for peonies to bloom, the specific timing may vary depending on the location and local climate. Some regions may see peonies blooming earlier or later, and different peony varieties may also have slightly different blooming periods. Nonetheless, May is generally the start of the peony season because it provides the optimal combination of temperature, daylight, rainfall, and soil conditions for these plants to thrive.
The Different Peony Varieties
There are few plants that produce such impressive flowers as the peony. But their appearances are deceptive when they are still in the bud and not the prettiest of the lot. But once they start to bloom in May, they undergo an explosive transformation and an incredible number of delicate petals appear in no time.
Coming in a little more than a thousand varieties going from white to pink, to red, and in several variations of orange salmon, it is available in all sorts of colors and shapes. Some have double sets of flowers or a single row of petals. The peony requires loose soil with enough food, and especially no competition with other weeds.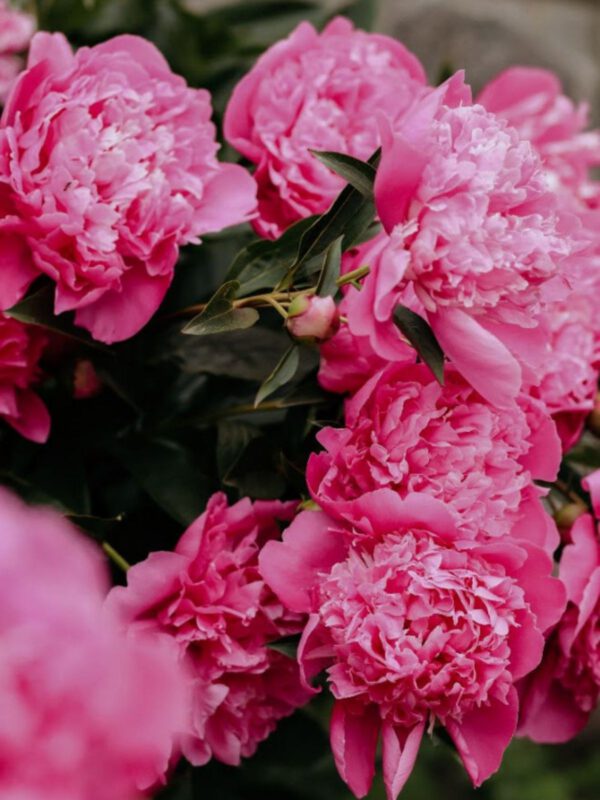 The Origins of Peonies
Peonies originate from China, where they have been cultivated as trees since the 7th century. Placed under imperial protectorate in China by Yang Ti (605-618) and declared a national flower in 1903, the peony was imported to Japan around 700 and quickly became the ornamental flower of higher standards. Japanese horticulturalists are the source of many varieties of peonies, with very pure shades of reds without blue, alkaline pinks, and pristine whites.
"As Big as Cabbages"
Marco Polo already spoke of these "roses as big as cabbages"; symbols of wealth and honor, love, and feminine beauty. In Europe, until 1787, the medicinal virtues of the peony were known. The Europeans remained insensitive to its charms until the introduction of an ornamental variety in England by the East India Company.
Shortly after, in France, the Chinese Emperor offered specimens of a rare peony beauty to Joséphine de Bonaparte. She was completely seduced and made them the most famous flowers in the park of Malmaison in France. It was not until the 18th century, through missionaries, that peonies began to reach the West before an Austrian botanist Joseph Francis Rock reintroduced them at the beginning of the 20th century. Lemoine (1823-1911) made crosses of botanical species to obtain more and more sophisticated and robust hybrids, including the variety best known today, "Paeonia Lactiflora", also called the Chinese Peony.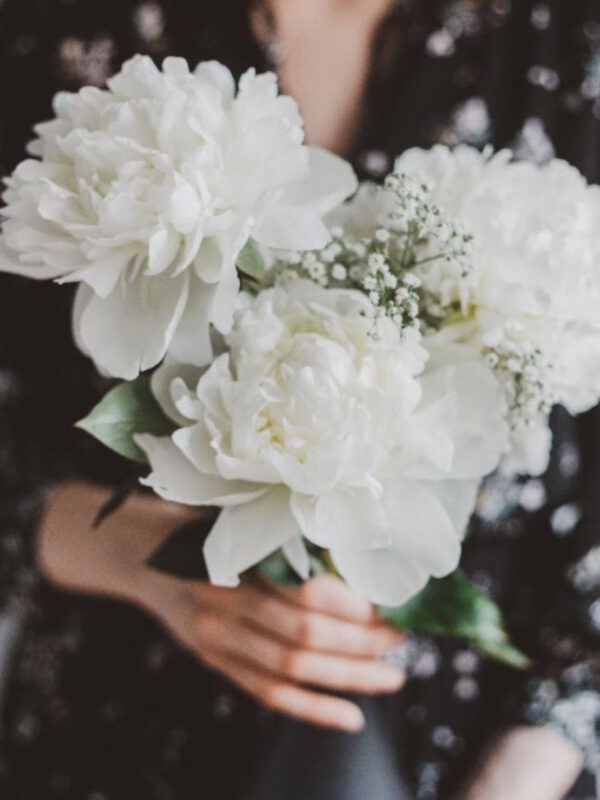 The Cultivation of Peonies
The flowering can take place earlier in the year by the use of tunnels, but this 'hack' or technique can only be done every 2 to 3 years. When cutting, it is very important to leave a pair of leaves on the plant. This way, the plant can replenish its nutrient reserves for the following year with enough sunlight. At the end of summer, the peony loses its leaves and it can then be transplanted until October. Peonies do not like to be transplanted. In principle, they lose one year of production, every 6 to 8 years. It is important to replant new claws so that the plants can renew. It is especially important so you can easily adapt to the market with new varieties. Recently, for example, many hybrid varieties from Japan appear to the delight of the eyes.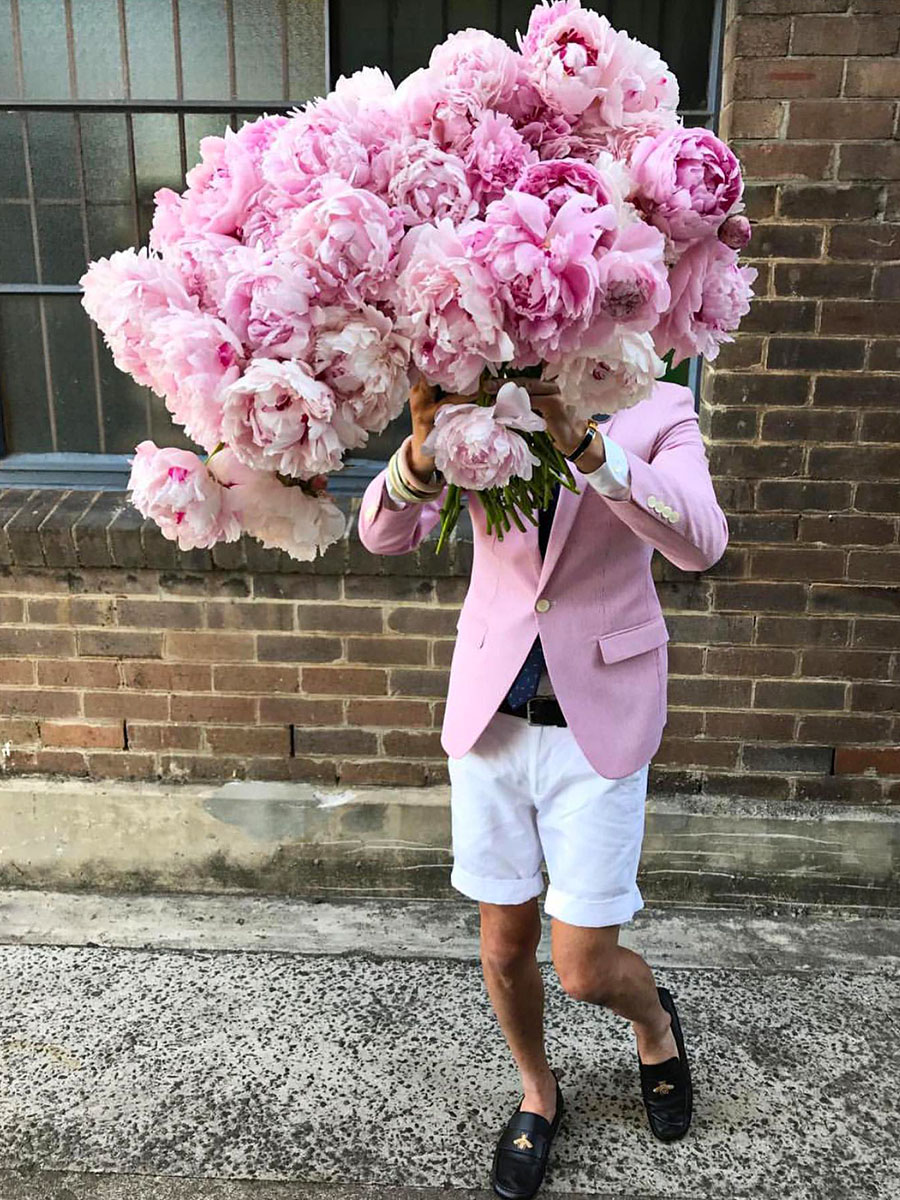 More Peony Information
Curious to learn more about this fascinating flower that outrageously blooms? Learn about the flower that is known to easily take over entire wedding flower themes and living rooms during spring. Get to know My Peony Society on Thursd and stay tuned for more articles and blogs about these seductive beauties.