If you design and plan carefully, you can have shrubs that bloom all year in your garden so you never have to go without the beauty nature provides. These colorful flowering shrubs can be the focal points in your landscape and the foundation plants of your garden bringing all the wonders of nature in just one place.
What to Plant in Order to Enjoy Shrubs That Bloom All Year
Flowering shrubs are the backbone of any garden, offering privacy along a border, attracting pollinators, and providing color and interest for years. With hundreds of varieties, there's a beautiful blooming bush for every taste. From beautiful azalea and lilacs in spring to the lovely winter bloomer Camellia, there is a shrub for everyone. Scroll down to get your healthy dose of blooming inspiration for every season.
Pretty Spring Bloomers
Azalea (Rhododendron)
Azaleas are beautiful plants known as the 'Royalty of the Garden' because of their notoriously vibrant and colorful blossoms. The various shades of azaleas include pinks, purples, reds, oranges, whites, and more. The number of unique blossoms for each type of azalea varies, as well as the shape of the petals. With proper azalea care, the plant makes for a wonderful addition to your garden. This wonderful flowering shrub that comes almost in any color and in various sizes blooms best with a lot of moisture, and partial sun and requires a rich, acidic soil to grow.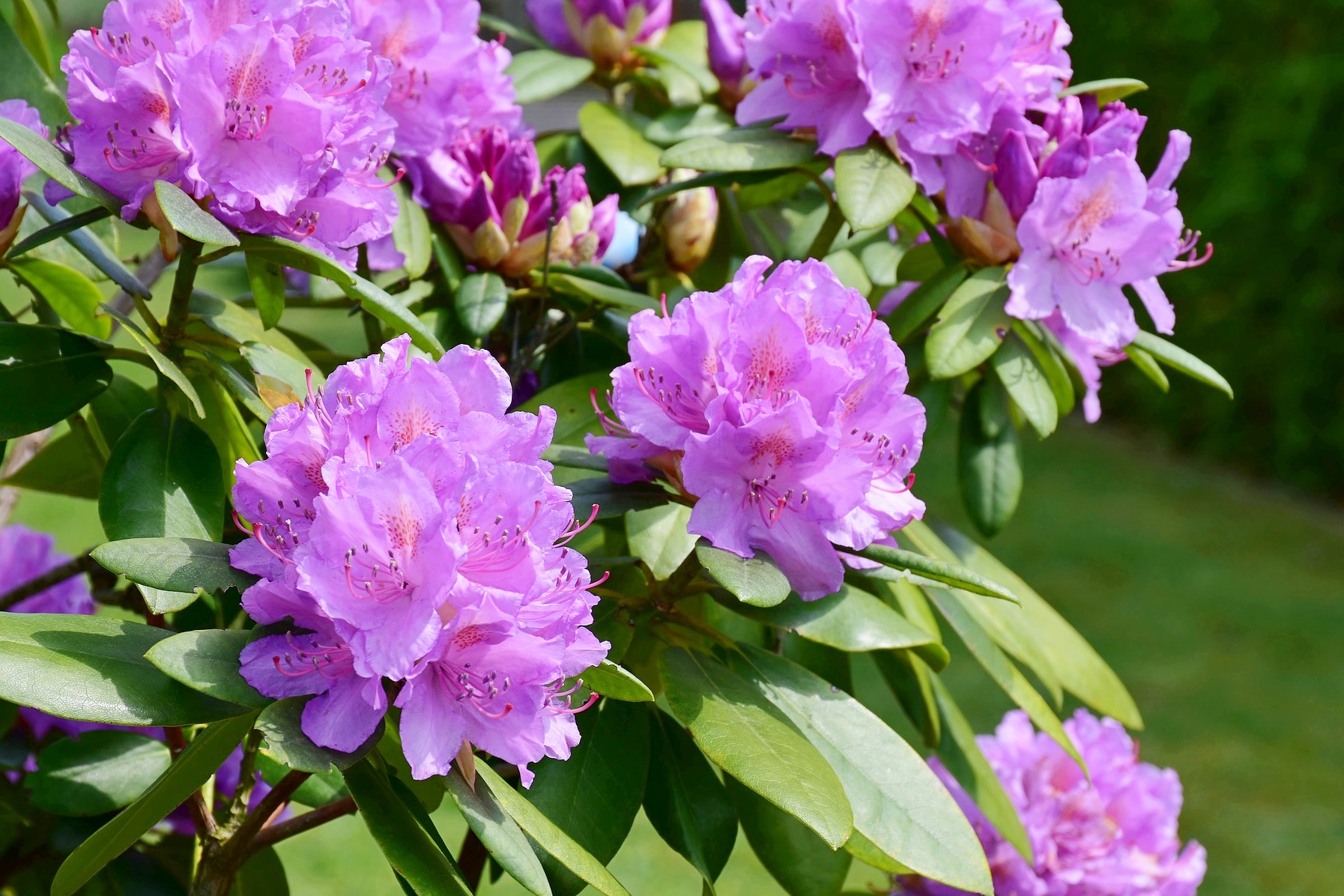 Lilac (Syringa Vulgaris)
Syringa vulgaris, the lilac or common lilac, is a species of flowering plant in the olive family Oleaceae, native to the Balkan Peninsula, where it grows on rocky hills. Grown for its scented flowers in spring, this large shrub or small tree is widely cultivated and has been naturalized in parts of Europe and North America. Easy to grow, tough as nails, and relatively free from major pests, the common lilac is a popular ornamental landscaping plant that's fairly low-maintenance under the right conditions.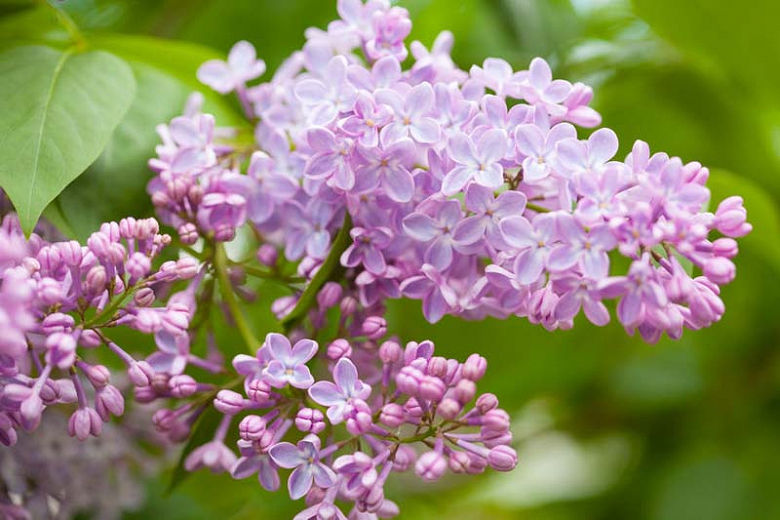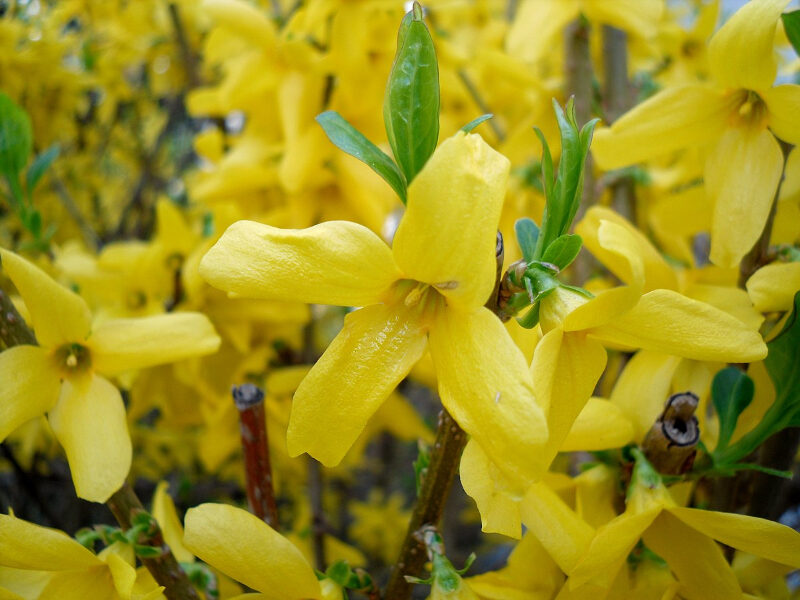 How to Enjoy Your Garden During Summer
Butterfly Bush (Buddleia)
Butterfly bush has one of the longest bloom times of all garden plants: they seem to never be without flowers from early summer through autumn. This makes them perhaps better called 'continuous bloomers' over rebloomers since they don't really take a break like other plants on this list do. Whatever you call them, though, you can count on Butterfly Bush to bring the blooms all summer long without you lifting a finger. They don't need deadheading – simply plant them in a sunny spot and enjoy the show.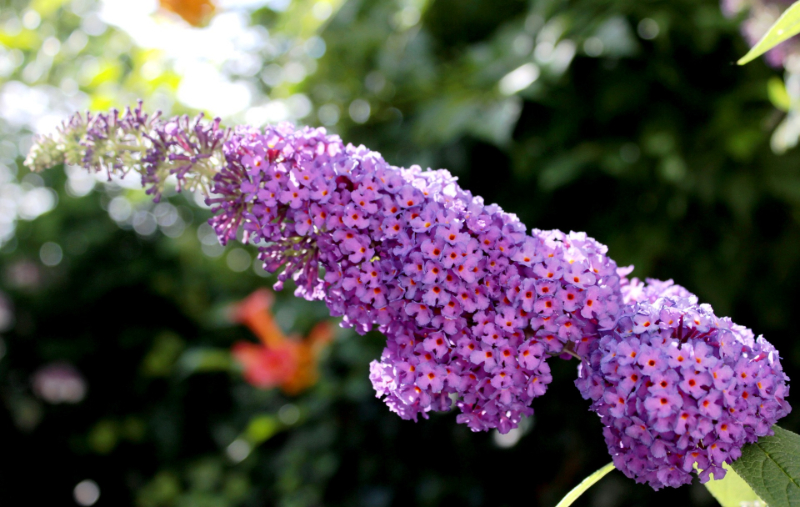 Limelight Hydrangea (Hydrangea Paniculata)
Hydrangeas are one of the few flowering shrubs that produce spectacular blooms even in partial shade. One hydrangea that has become the superstar of the late-summer garden is 'Limelight'. This fast-growing, upright shrub produces large cone-shaped panicles in late July that change color as they mature, from lime-green to white and finally to a rosy pink. The long-lasting blooms are dazzling in floral arrangements, whether cut fresh or allowed to dry. They can also be left on the plant to provide winter interest.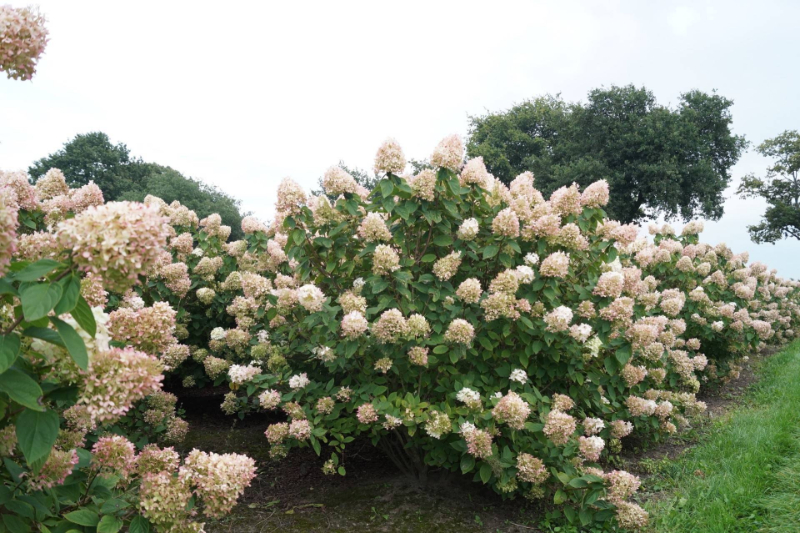 Mock-Orange (Philadelphus)
Just like the color of the bridal wreath spiraea, this fragrant flowered shrub starts blooming in late spring to early summer with its fragrant pure white to cream-colored flowers lasting for weeks after that. For a stunning citrus fragrance in the garden, you can't go wrong with the mock orange shrub (Philadelphus virginalis). They look great when placed in a border, used in groups as screening, or simply as a stand-alone plant. They even make excellent cut flowers indoors.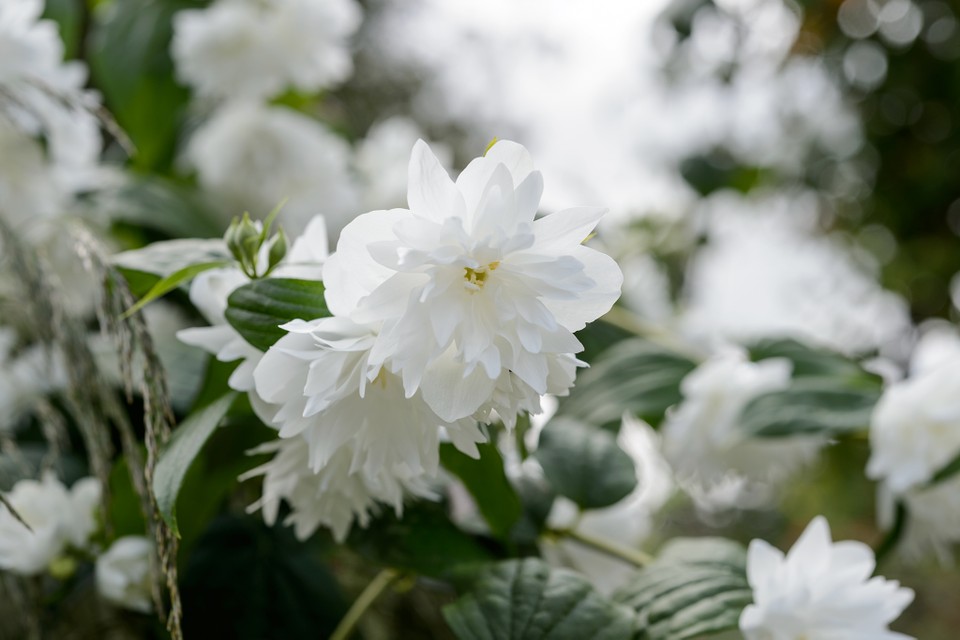 What to Plant for a Colorful Fall
Buttonbush (Cephalanthus Occidentalis)
Buttonbush is a great shrub for naturalizing in wet areas. The glossy green leaves and fragrant, round flower clusters during mid-summer attract butterflies. This plant loves moisture, so situate it in wet areas such as near a downspout. The native variety can grow up to 6 meters (20 feet) tall, so be careful with placement. A new variety is a dwarf flowering shrub with white flowers and red fruit in the fall.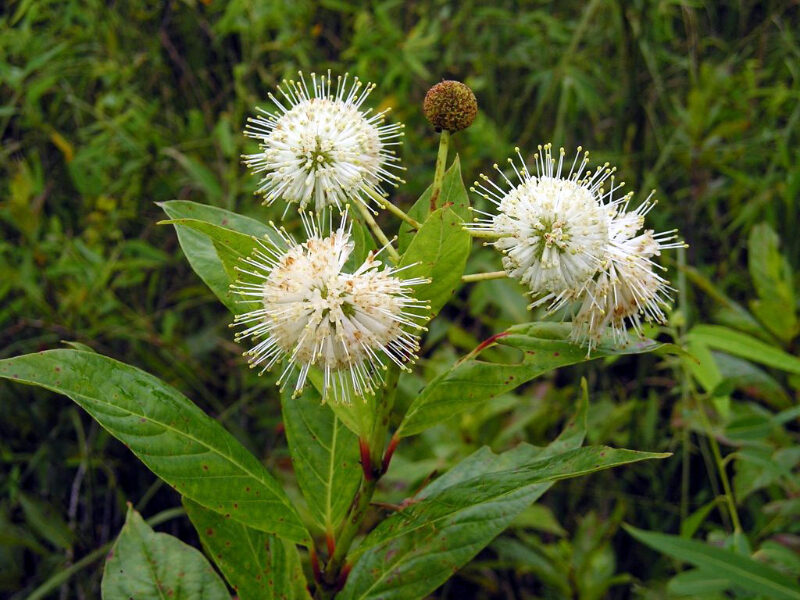 Kaleidoscope Abelia (Abelia x Grandiflora)
This shrub is great as a background plant because of its ever-changing variegated foliage. Its colors include gold and orange with evergreen leaves in flame shades. Abelia is the perfect choice for gardeners who want an easy-care, somewhat shade-tolerant plant that provides late-season fragrance. The trumpet-shaped blooms have a jasmine-like scent that is a magnet for butterflies and hummingbirds. In late fall, the glossy, dark green leaves turn an attractive bronze-red and the shrub develops little white flowers.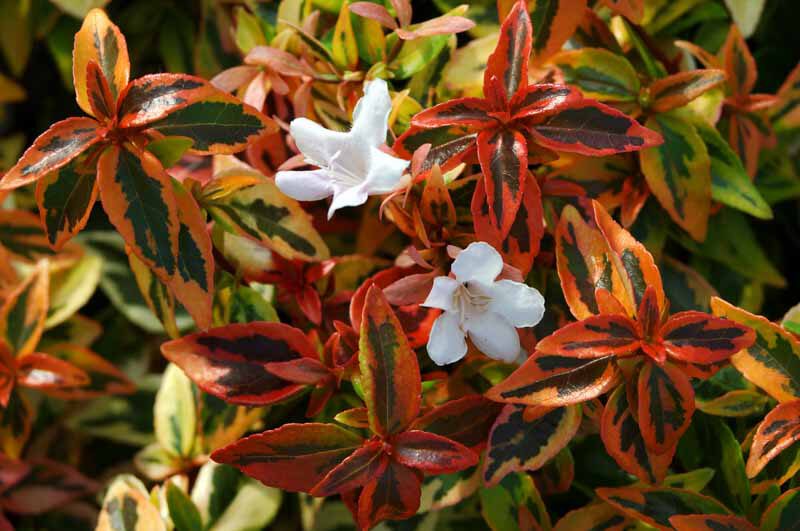 Enjoy Shrubs That Bloom All Year With These Winter Varieties
Camellia (Camellia Japonica)
Camellia is the standout of the winter garden, bearing showy rose-like blooms in shades of white, pink, or red when other shrubs are dormant. The glossy, green foliage of this broad-leafed evergreen is also attractive year-round. The bloom season is long and by staggering plantings of early-, mid-, and late-season varieties, you can have flowers from November through April or May.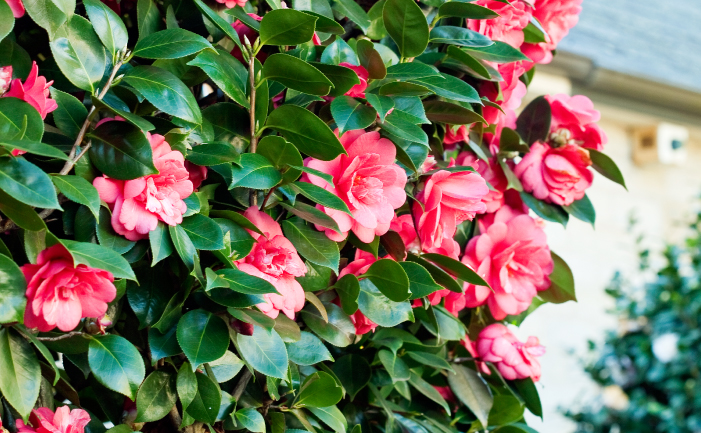 Daphne Odora (Aureomarginata)
This evergreen shrub with its beautiful clusters of fragrant pink flowers looks great. It blooms anytime during midwinter to early spring. Flowers are surrounded by shiny dark green foliage with golden edges and after the flowers fade, scarlet berries replace them. It is easy to grow and will delight you with its enchanting scent.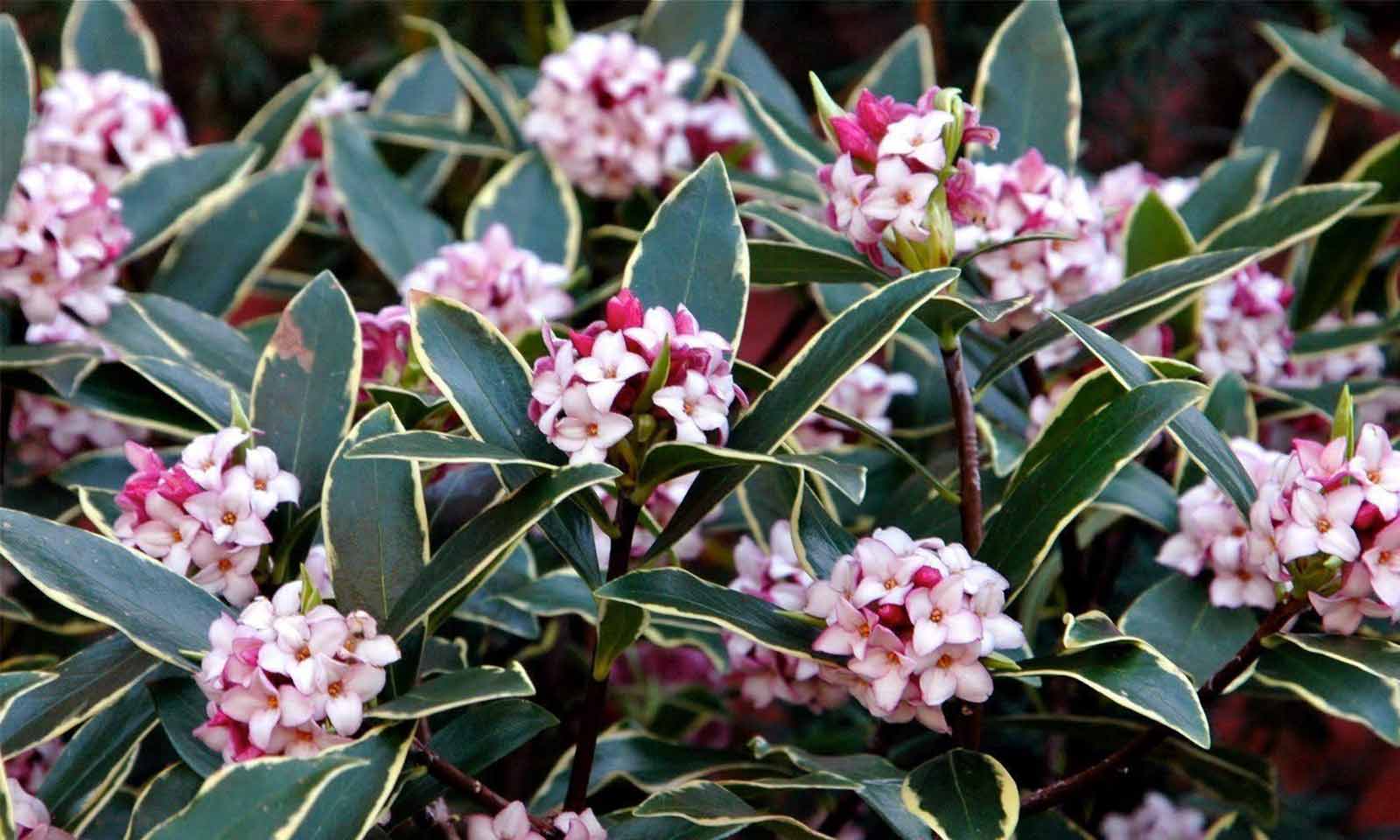 All-Year Long Pleasure
Your garden can be so wonderful all year long. With thoughtful design and planning, it is entirely possible to curate a selection of shrubs that provide year-round blooms, ensuring your garden is perpetually graced with the splendor of nature. These colorful flowering shrubs not only serve as eye-catching centerpieces in your landscape but also as fundamental elements of your garden, amalgamating the marvels of nature into a single, harmonious space.
If you would like to read on, here are some shrub ideas for your garden that not only look good but give you more privacy in your backyard as well.