A creative collaboration between the photography artists from Art Photo Projects and Dutch flower growers had already led to organized fairytale shoots in greenhouses back in 2020, but now the team is back with impressive drone photoshoots that feature some of our favorite flowers.
Drone Photoshoots by Art Photo Projects
Anna is a model and art director of the Art Photo Projects team. Together with her videographer Ksenia and editor Dasha, she organizes and realizes special photoshoots for customers in the Netherlands. Anyone – even with no experience – can join these shoots which are generally styled like a fairytale.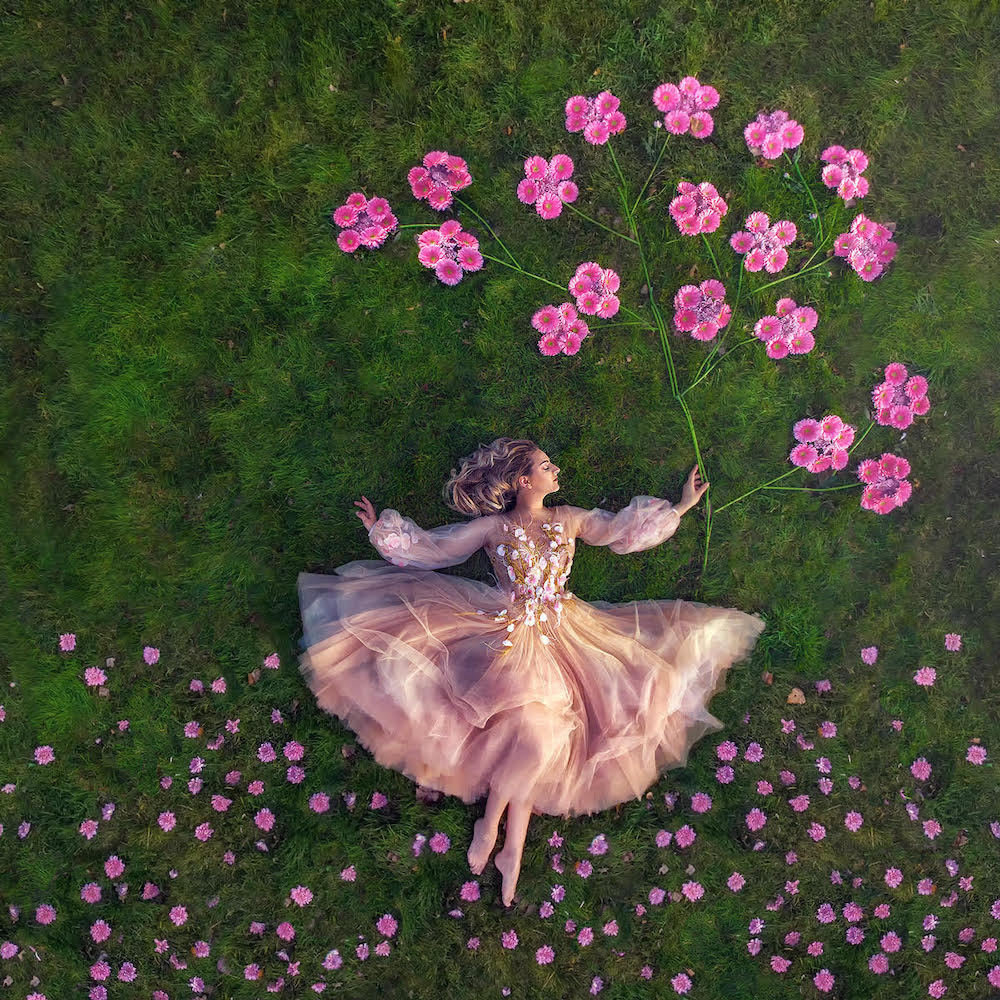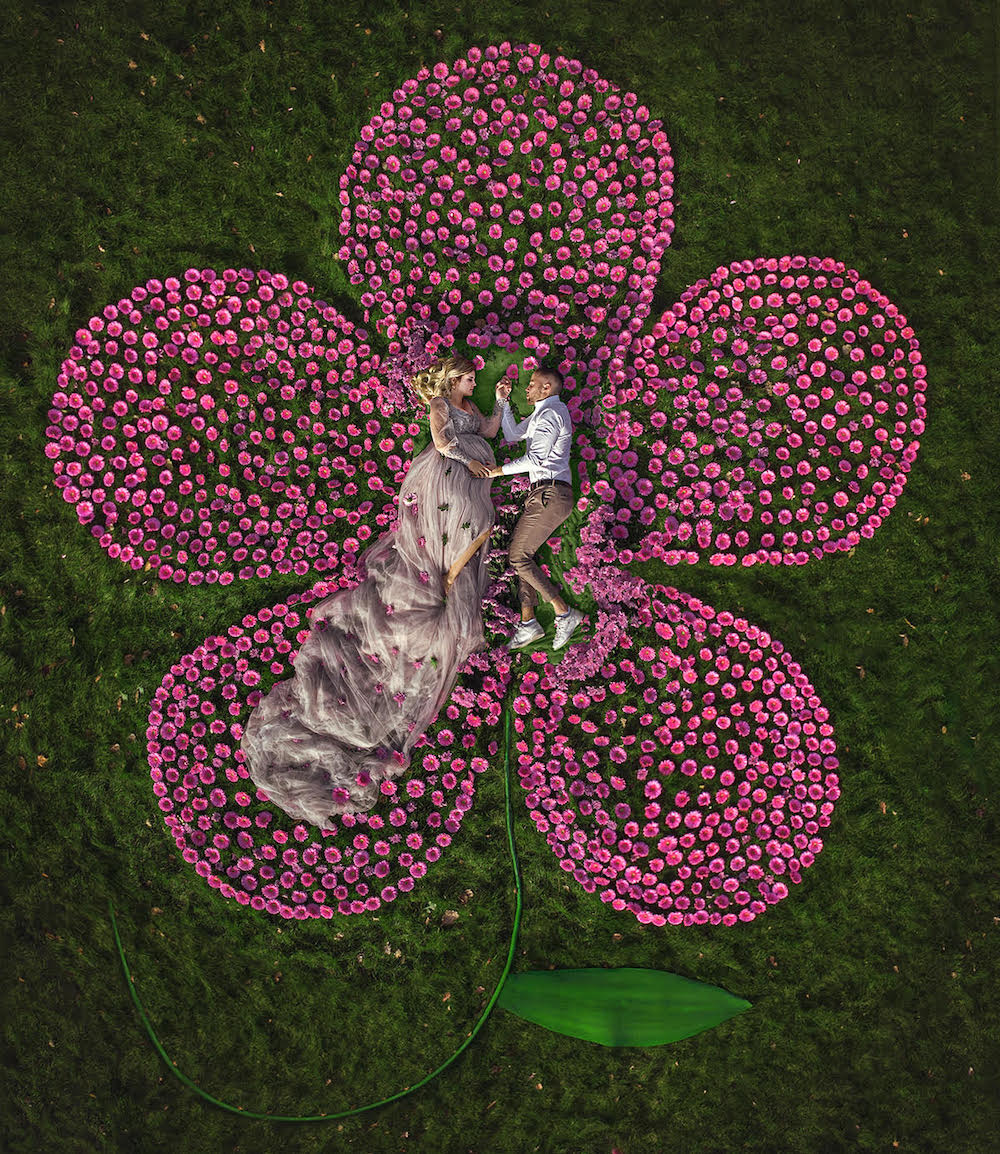 When the pandemic hit in early 2020, the team was perplexed after seeing the amounts of flowers being thrown away at the flower auction in the Netherlands due to COVID-19. They decided to use their creative mindset to realize a sector-wide inspiring concept. In collaboration with local growers, they created interesting atmospheres in greenhouses with 'left-over' flowers that became the mesmerizing backdrops of their fairytale-like photoshoots.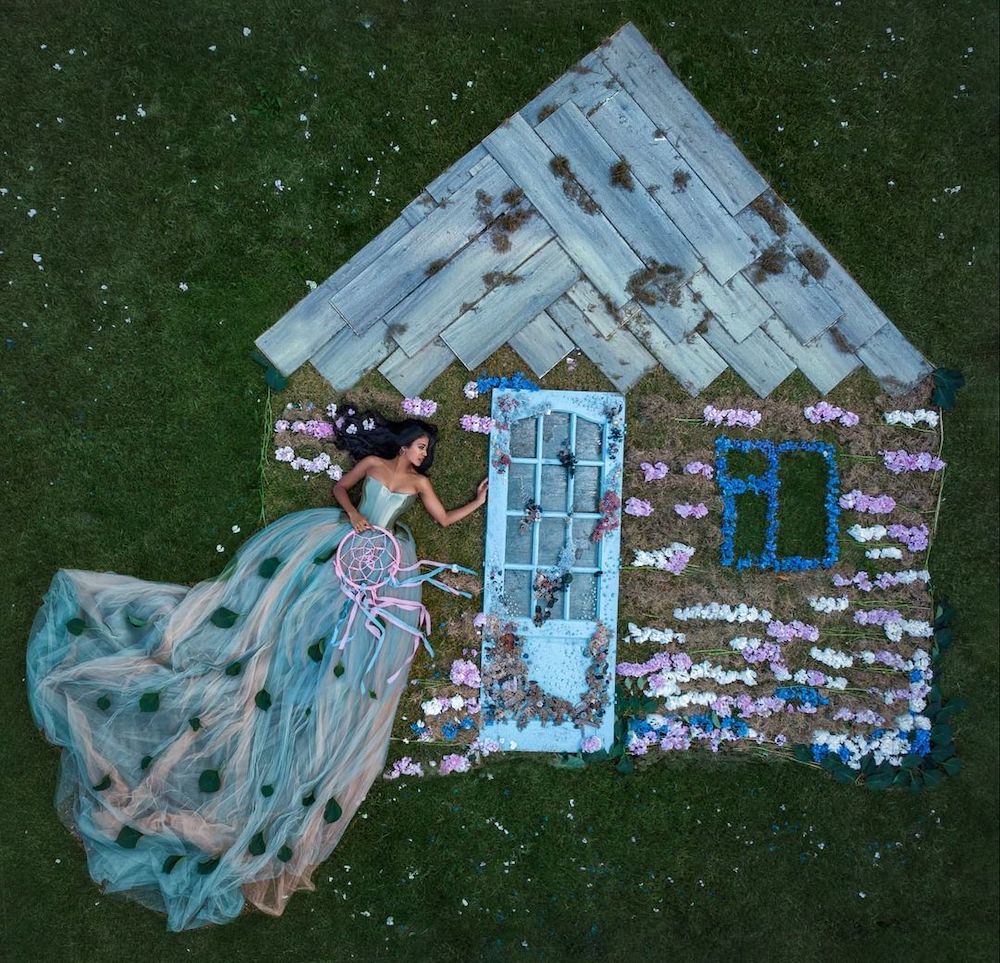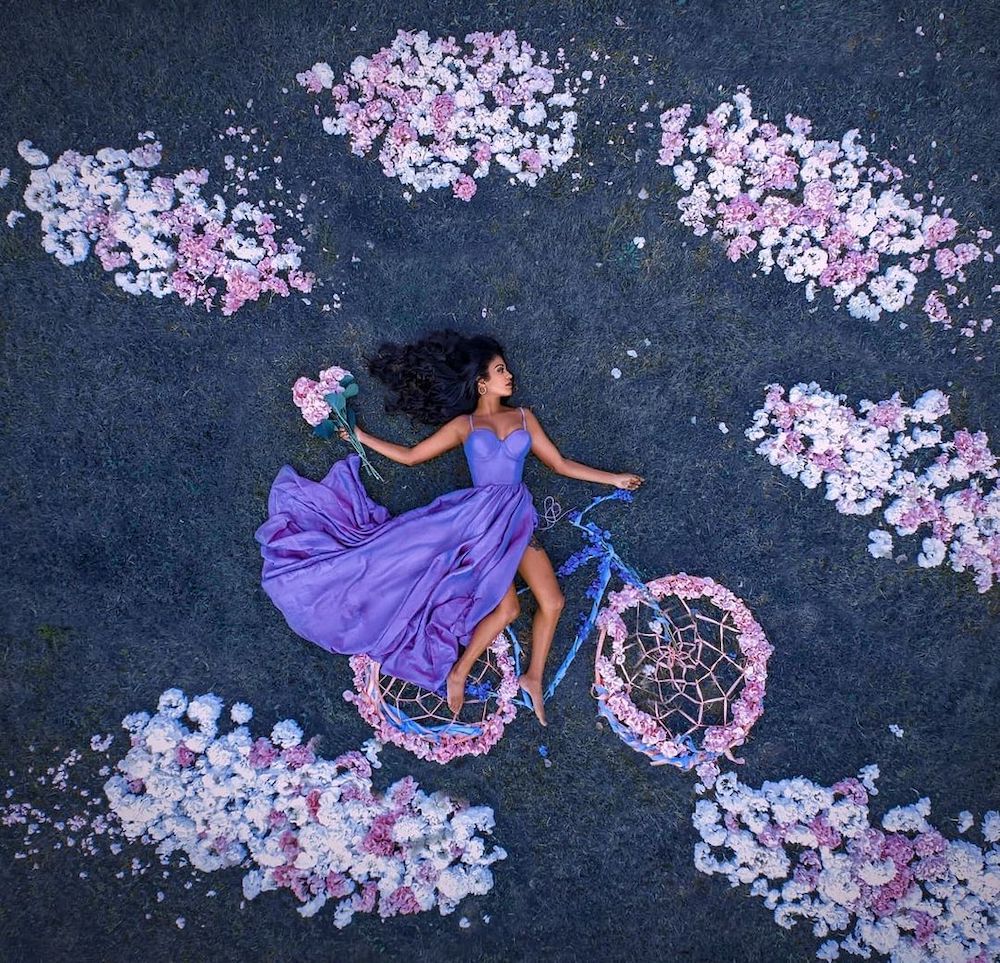 Promotion of Flowers During Lockdown
"We started the campaign initially to support growers and also to stay creative ourselves. When the first lockdown was in sight we had lost a lot of customers. Sitting around and doing nothing is not who we are and quickly leads to depression. The collaboration gives us both advantages: images, publicity, and satisfaction."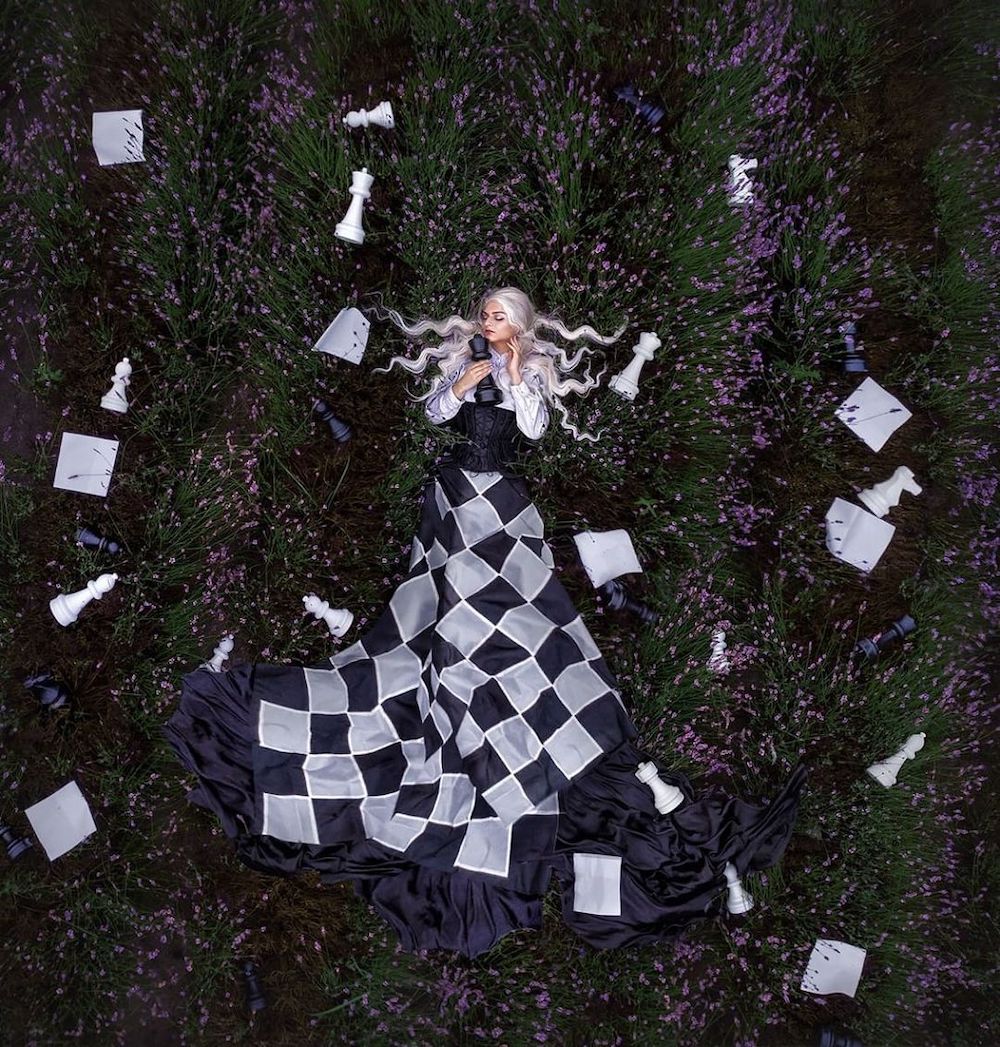 "We have worked hard to build trust [with the growers] and are the only team allowed to organize these shoots. Therefore, it remains an exclusive experience. The income from the photoshoots goes to the growers and their teams so that we can all continue to do our work in these difficult times."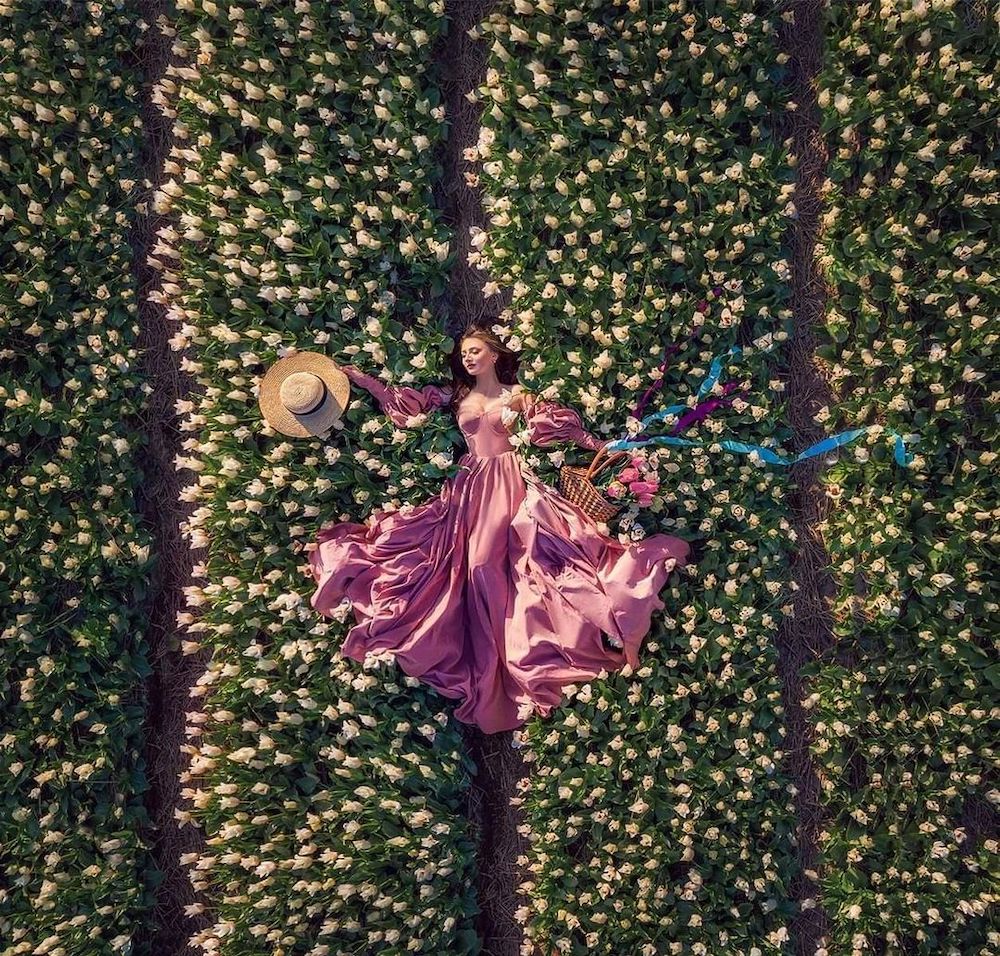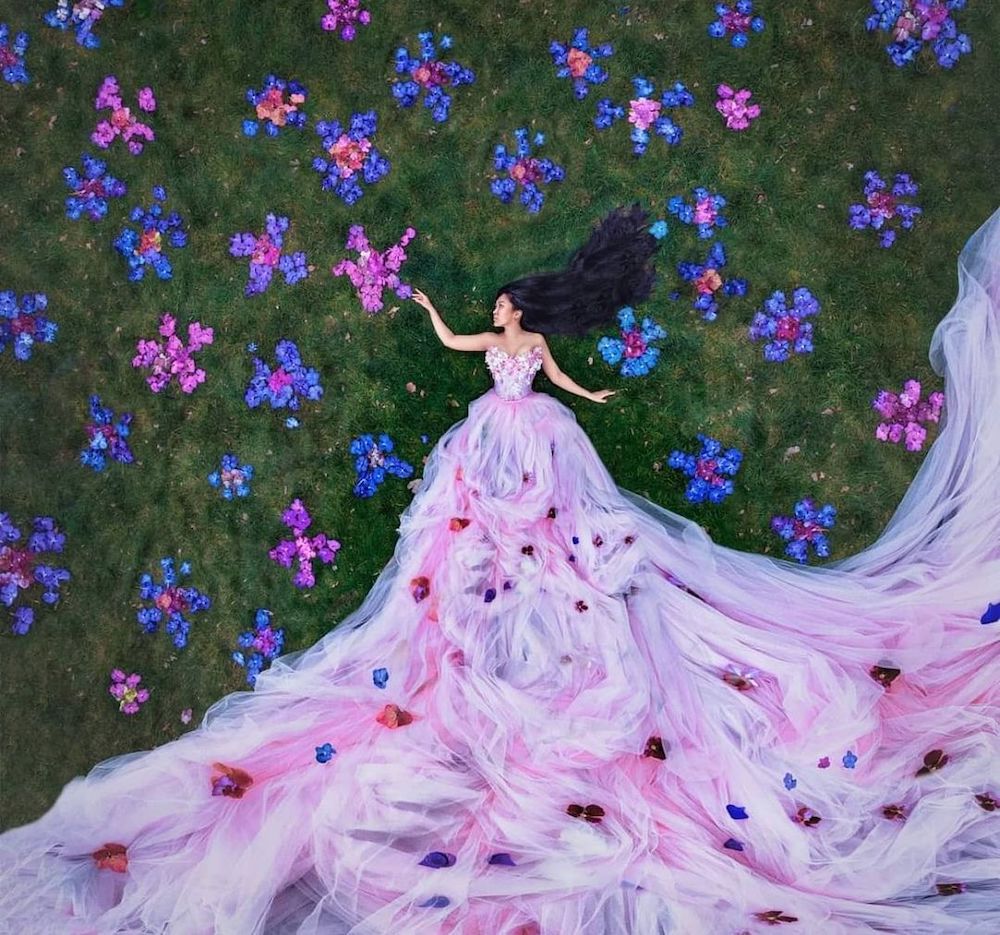 Fairytale Drone Photoshoots
Now the team from Art Photo Projects is back with jaw-dropping drone photoshoots in matching style. For every shoot, they travel to various locations in the Netherlands and take their time setting up. Even though the actual photoshoot with the drone generally only lasts a few minutes, it can take the team hours to set the scene.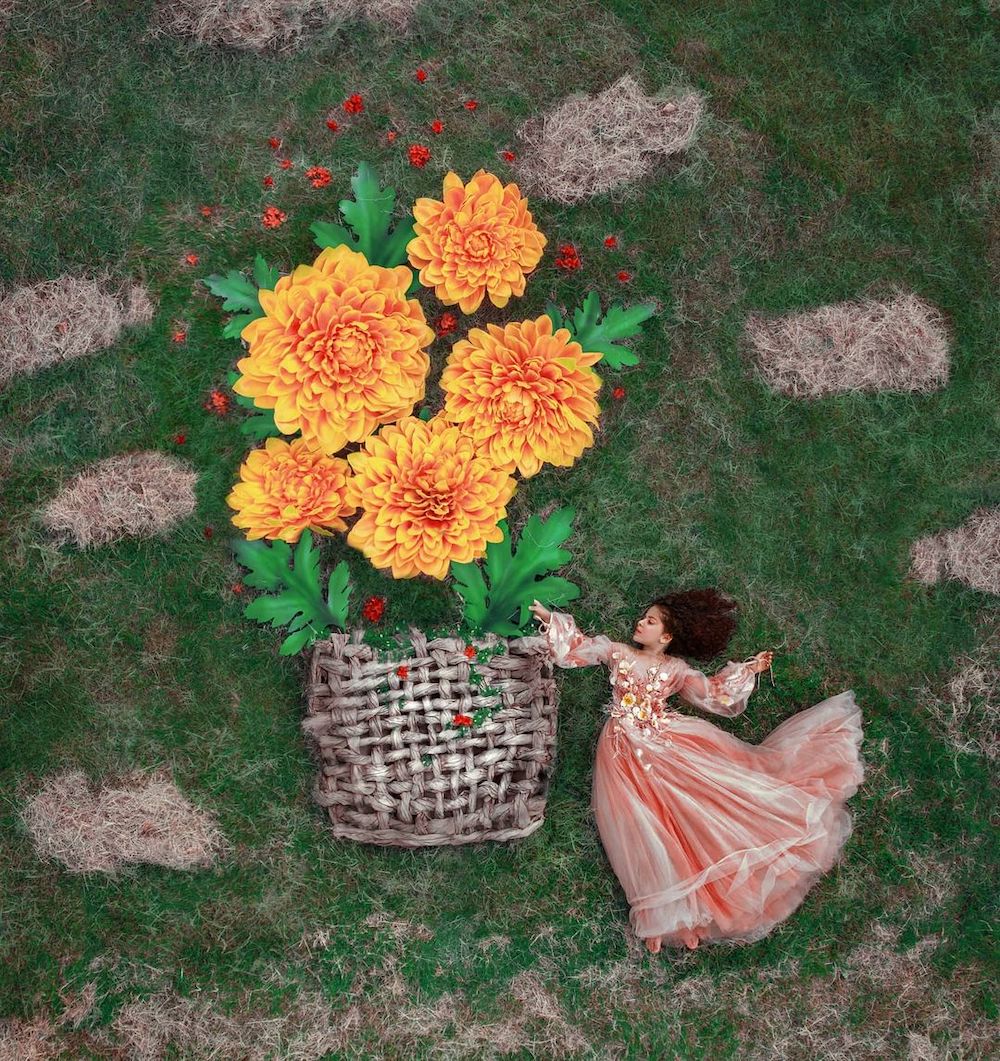 Hours of Setting Up and Cleaning Up
For one of their drone photoshoots on a lake in The Hague commissioned by Interplant Roses, the team spent 3 hours after the shoot cleaning everything up. Most compositions take two to three hours to set up, while the shots with the drone are taken within 5 minutes.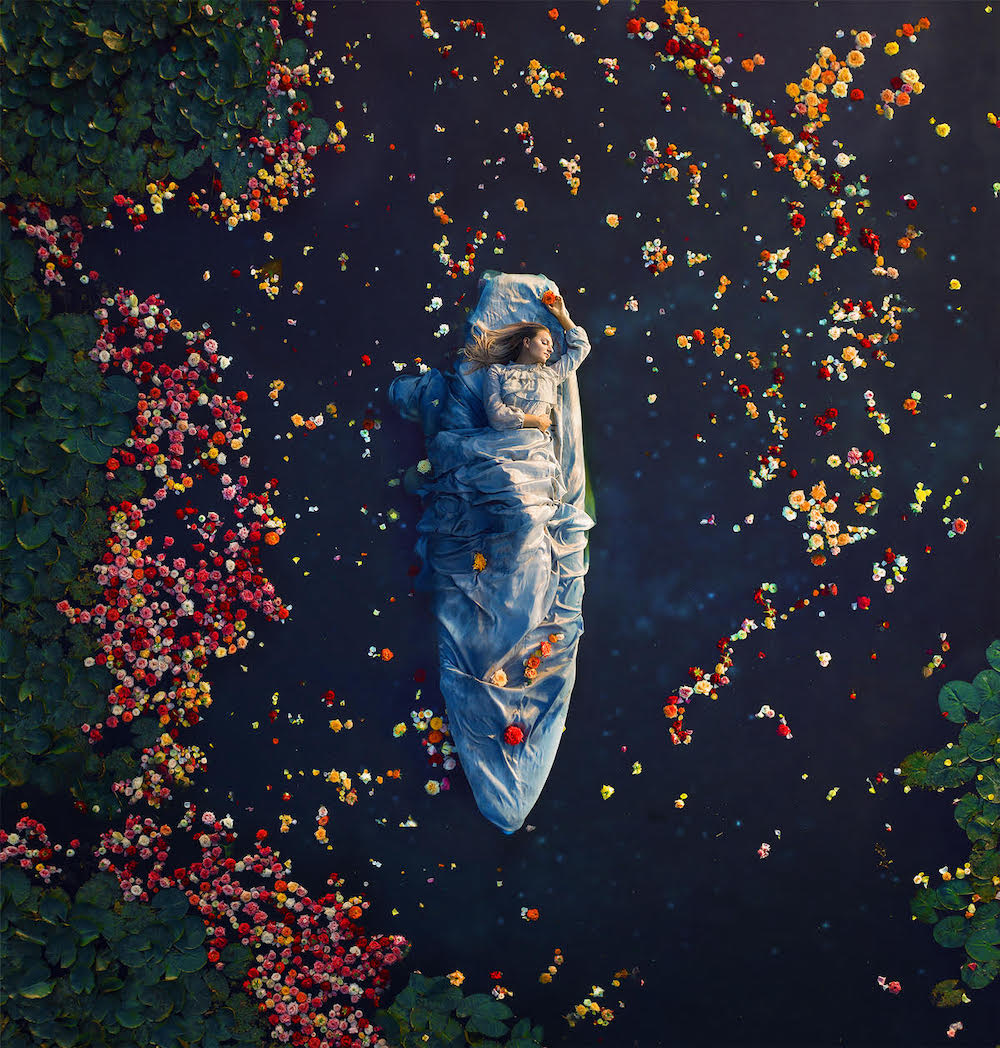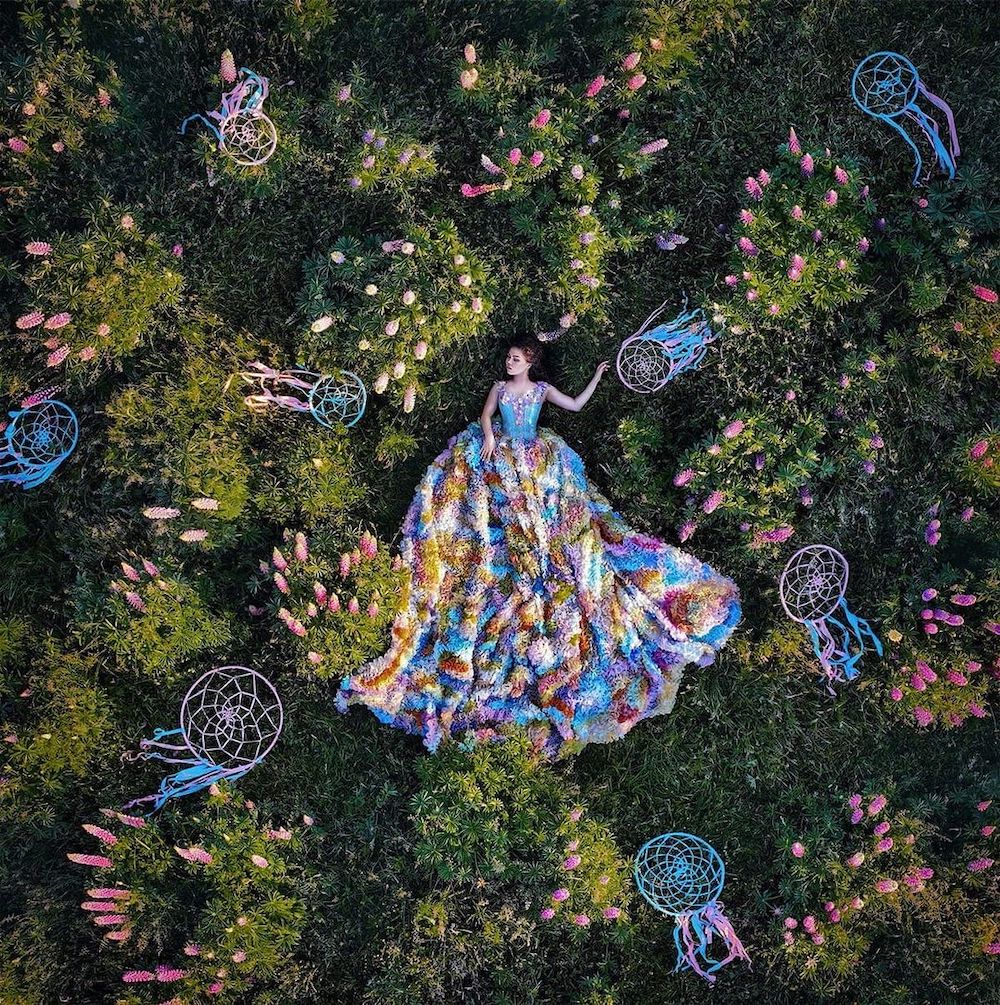 The beauty of flowers and plants is what attracts the Art Photo Projects' team to floriculture. Anna explains: "They are a huge source of inspiration for us as photo artists. It is difficult to explain exactly what causes the attraction, but when I see a lot of them together I get a little crazy in my head with joy."
Everyone Can Participate
The Art Photo Projects team still has a lot of ideas they are currently working on bringing to life. They say that the great thing about drone photoshoots is that everyone can participate, whether you have any experience posing in front of a camera or not. The team helps you with the perfect pose and arranges all the flowers for you. On top of that, Art Photo Projects offers free photoshoots for wheelchair users. For more information, visit the website.