FLEURS DE VILLES COMBINES THE LOVE OF FLOWERS, LOCAL DESIGN TALENT, AND BESPOKE, UTTERLY UNIQUE DISPLAYS, FOR EXPERIENTIAL EVENTS LIKE NONE OTHER. Our name speaks to that – Fleurs de Villes – flowers of the cities. Connecting with each city we launch in, we work with top local florists, designers, growers and nurseries, to showcase that city's world-class talent and create stunning displays of art.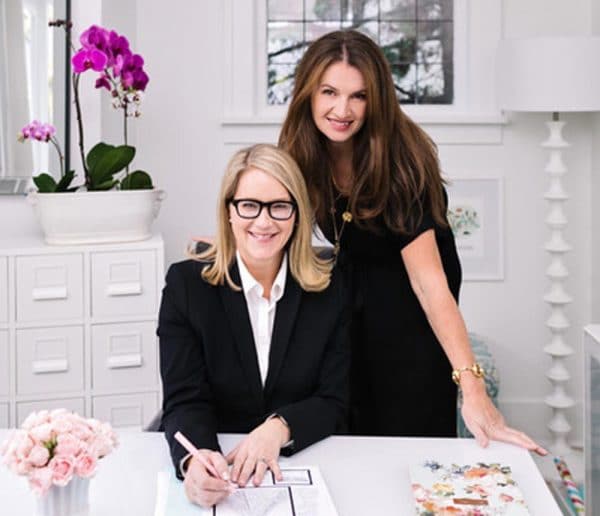 Tina Barkley & Karen Marshall
Established in 2015 by lifestyle and media professionals Karen Marshall and Tina Barkley, Fleurs de Villes Inc is a unique luxury experiential brand, grounded in hyper-local content – an intoxicating mix. In each city the company presents in, they feature the works of top florists in that city, creating stunning fresh floral mannequins aligned with, and inspired by, partnered brands presented in elegant gallery-like settings. From the stunning displays of the Mannequin Series, to pop-up fresh flower markets, Fleurs de Villes cultivates bespoke flower events that bloom with happiness. International shows in 2019 include Southern California, New York, Toronto, Chicago, Vancouver, Quebec City and more.
www.fleursdevilles.com
Fleurs de Villes not only showcases artful flower displays, we create engagement – with audiences viewing our events, and with the partners who support us, from leading sponsor brands to local and national media, as well as community-based groups. We believe in the power of partnerships and the amplification of messaging that comes when audiences have an experience of the senses. Our team of highly professional individuals is dedicated to ensuring every touch-point is on brand to deliver an event experience people will be talking about – and sharing – for a long time to come. We look forward to growing our network of talent and unique event programs world-wide.
Upcoming event
OCTOBER 25 - NOVEMBER 3 2019 Hudson Yards New York - New York City