The floral industry in the US in 2022 grew by 1.8% and recorded a revenue of $6 billion. There are more than 31,600 floral companies in the US that employ over 65,300 people. Studying floral design gives you a unique opportunity to join the floral industry and prosper. There are many schools and colleges in the US where you can study floral design. Depending on the total units you take, it takes you a few months to complete a certificate program and about two years for a degree program.
What You Will Learn in a Floral Design Class
Your floral design coursework will include techniques used to arrange flowers. You will learn floriculture and how to distinguish the various types of flowers and plants. The class also teaches foliage care knowledge for cut flowers and silk. Other skills include how to arrange customized orders for events such as weddings, birthdays, and funerals. How to start and manage a retail florist store is also part of the course.
Throughout the coursework, you will be required to write different types of essays. You can get higher grades and complete your essay quickly if you seek help from an essay writer. By the end of the course, you will know about arranging dried, silk, live, and greenery to create beautiful displays. You will have the skills to help customers choose flowers and accessories based on their event or need.
Where to Study Floral Design
Many colleges and universities are offering floral design programs in the US. Start by searching for programs within your state. You may choose to join a physical or online class, depending on your commitments. Depending on the school you join and the course, the tuition cost will be from $600 to $9,000 for the entire course. To complete your assignments on time and submit high-quality work, get essay help from professional writers. Here are choice floral design schools and colleges that you can join in the US.
Rittners School of Floral Design
Rittners School of Floral Design was founded in 1950. It is located in Boston, Massachusetts. Students learn three types of courses, including an introduction to floral designing, floral techniques and approaches, and sustainable floral design techniques. The course takes six months to complete and costs from $2,000 to $8,000, depending on the units taken. The courses are offered online and at the school where students are prepared for the florist career field. The school is rated 4.33 out of 5 stars.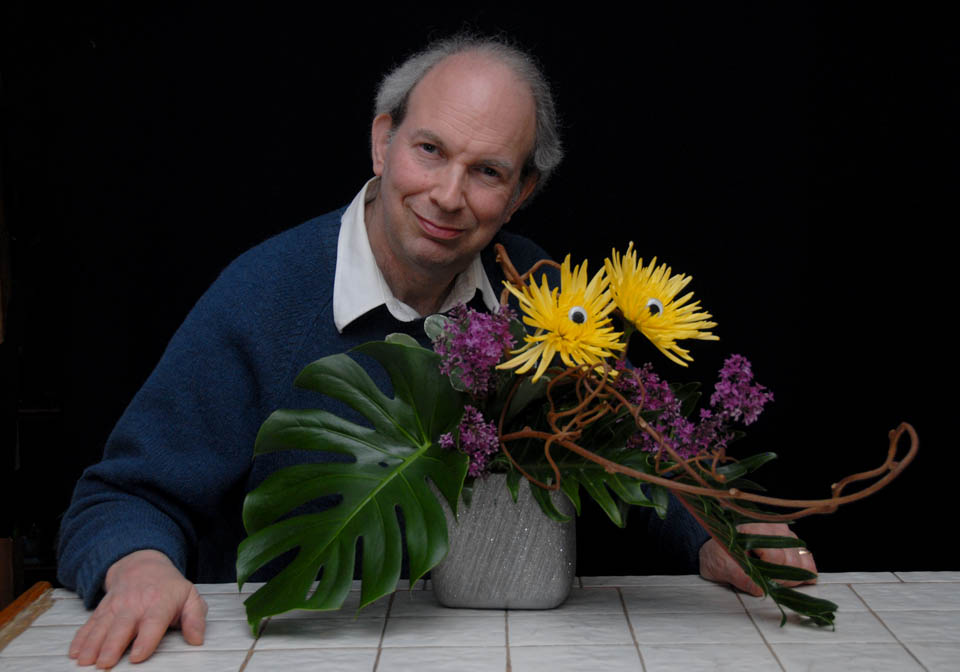 Texas Tech University School of Floral Design
Texas Tech University School of Floral Design is located in Lubbock, Texas. The School of Floral Design is under the Department of Plant and Soil Science. It offers a certificate of Principles of Floral Design. Tuition fees for the entire course are $25,688.
Golden West College
Golden West College is located in Huntington Beach, California. The school offers a degree in floral design and shop management. Students may opt for certificate courses such as floral design and shop management and floral design artisan. They also have certificate courses in floral design entrepreneurship. The school is accredited by the American Institute of Floral designers. Each certificate course covers three units, including related courses like Small Business Management and Principles of Marketing. The annual tuition fee is $$1,186. Needy students can apply for financial aid.
Anne Arundel Community College
Anne Arundel Community College is located in Arnold, Maryland. It is accredited by the American Institute of Floral Designers. Their floral design courses include Principles of Design, Design Applications, Design Styles, Analysis, and Critique. They will soon start offering Advanced Mechanics and Techniques in floral design. Students must pass the AIFD test with 80% or higher. The tuition fee per year is $4,000, although students can apply for scholarships and other forms of financial assistance. The entire degree course takes four years to complete.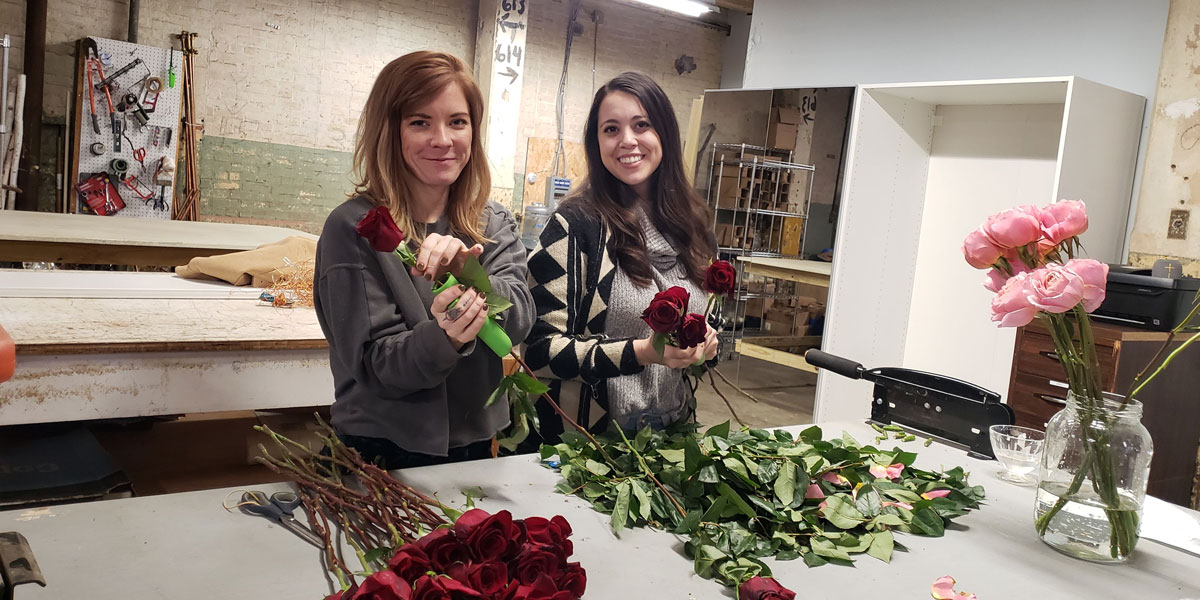 Floral Design Institute
Floral Design Institute is located in Portland, Orlando. It offers certificate courses in Basic Design and Floral Designer for $4,250. The course is also offered online for $2,250. Students may register for other floral design certificate courses offered at the institute. The course includes a certificate in Advanced Floral design and Basic Floral Design. To receive a certificate in Basic Floral Design, students must complete 120 hours of training. Tests include written assignments and design examinations.
New York Institute of Art & Design
New York Institute of Art & Design offers online and on-campus certificate courses in floral design. Students begin with the basics of floral design, history, and modern design best practices. The online course includes HD videos that feature real florists showing the techniques used in modern designs. Courses offered at the institution include principles of floral design, professional floral design, and business-management skills for the floral industry. The coursework takes 18 months to complete and costs $1,199. Students are allowed to pay in monthly installments until they complete the course.
American Institute of Floral Designers
American Institute of Floral Designers offers advanced certificate courses in floral design. It is located in Forest Hill, Maryland, and also offers accreditation to other floral design schools and colleges. Their list of advanced courses includes Floral Design Styles, Design Techniques, Design Elements, and Design Principles. Students must complete 60 hours of training or 20 sessions. Each online course costs $79 to enroll in and $1,550 for the course. Scholarships are available for needy students.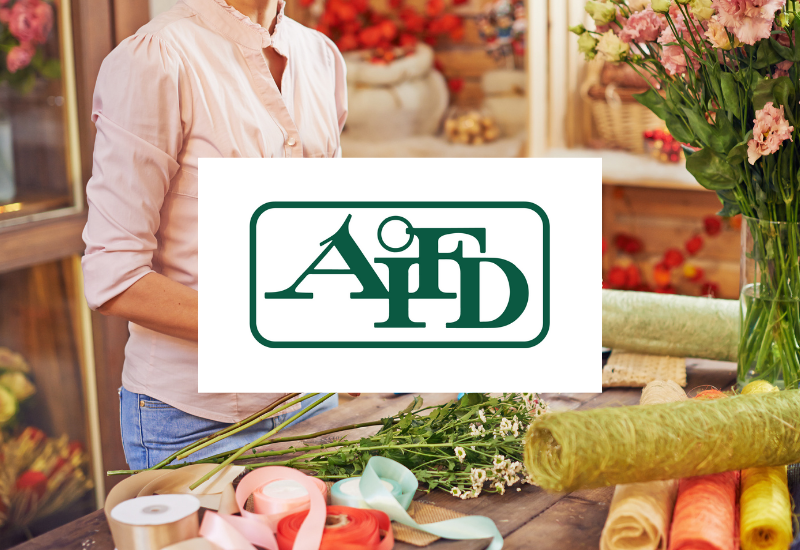 California Polytechnic State University
California Polytechnic State University is located in San Luis Obispo, California. It offers certificate, diploma, and graduate floral design programs. Students learn detailed flower management concepts starting from growing/production, arrangement, selling, and floral business management. The school has a large farm where students learn to grow flowers and other types of plants.
Mississippi State University
The Floral Design Program offered by Mississippi State University is extensive and consists of four levels. The university offers certificate, bachelor, and master's programs in floral design. The certificate program is under level 1 and covers courses such as becoming a professional floral designer and caring for and handling cut flowers.
They teach design principles, design elements, and basic floral mechanics under this program. The higher level programs consist of professional florist level II, sympathy, and wedding floral design level III. Level IV covers cashing in on businesses where students learn to manage online florist businesses, inventing, recruiting, and training. The course application fee is $95, and the tuition fee depends on the course that you are taking.
Conclusion
A floral design course prepares you to work in the florist industry as an employee or entrepreneur. You can work as a specialist in the hospitality industry, floriculture management, garden design, retail floristry, and many more. Depending on the course you choose, it can take a few weeks or two years to complete the course. There are many colleges and schools in the US that specialize in floral design programs.