Are you a flower buff who gets lost endlessly in the world of flowers and posies? Maybe you just have a way with flowers and harbor secret ambitions to be the top honcho in the floral world. With a dash of creativity, a sprinkle of dedication, and insights from seasoned floral designers, you can transform your passion into a profitable floral venture.
In this 5-minute read, we'll explore seven essential steps, dosed with practical wisdom, to help you blossom in the floral side hustle scene. And, if you are a college student thinking, "How will I write my essay and still run a side business?" these seven tips are especially for you.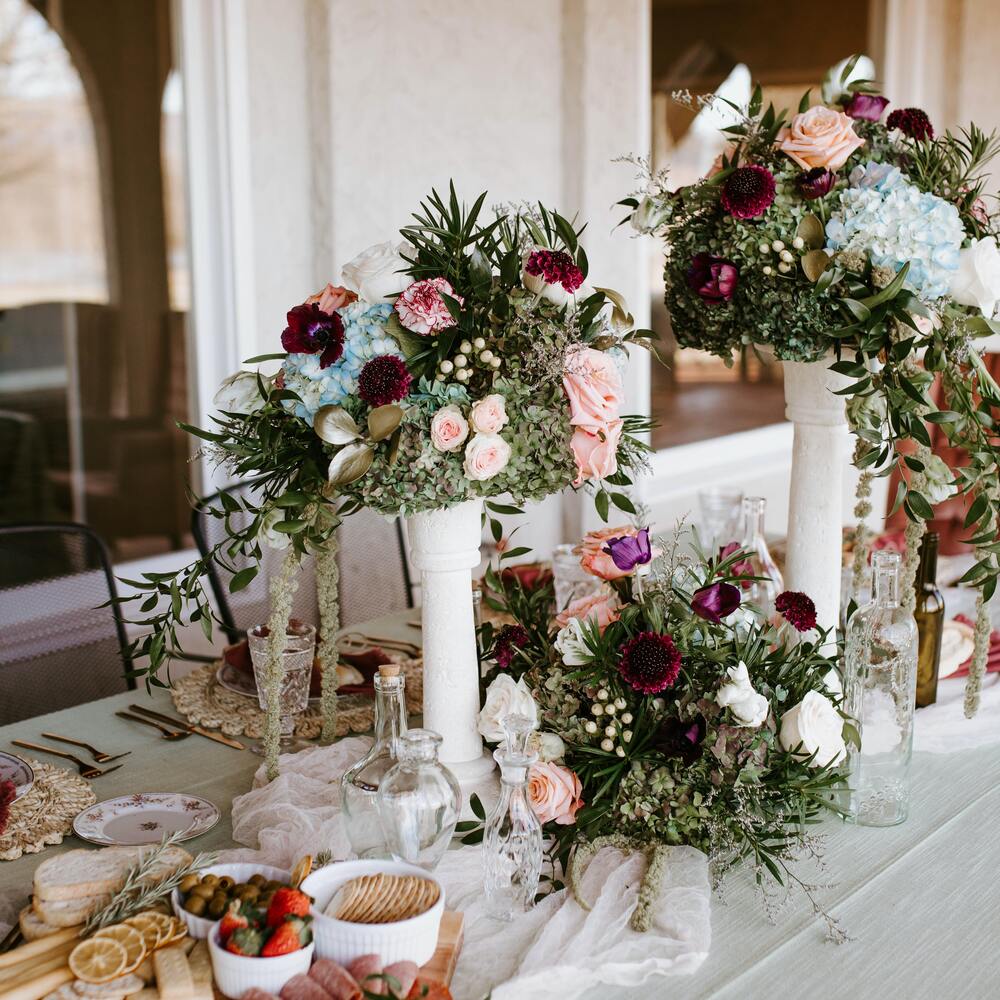 Assess Your Capacity
Balancing textbooks with tulips may sound challenging, but it's all about managing your capacity effectively. Take a cue from floral enthusiasts who've juggled academia with budding businesses. You can find them on community forums and sites such as Quora.
What does capacity mean? Take the example of Sarah, an anonymous college student who discovered that by aligning her floral work with her flexible schedule, she could handle weekend weddings and events without disrupting her studies. This also influences how much work you can do and the scale of each job. Some jobs, for example weddings, may need an extra pair or two of hands. Are you able to pay the manpower and supervise them accordingly? Starting small, perhaps with three to six projects per year, can be the ideal balance.
Find Your "Why" and Cultivating Your Floral Mission
Your journey into floral design should be rooted in purpose. Don't just do it because others are doing it or because you love the prettiness of the flowers. Ask yourself, why are you drawn to this world of blooms?
An experienced and anonymous floral designer, Mary shares her insight: "Your 'why' will be your compass in this floral adventure." Is it your mission to bring joy to celebrations, add a touch of elegance to events, or simply infuse beauty into everyday life? Clarifying your purpose will infuse your floral work with authenticity and meaning.
Clarifying your purpose also means that you will discover and cut a niche early in the business. For example, there might be something signature about your designs that you desire to express.
Blossoming Begins With the First Step
The most daunting part is often taking that initial step. You've been doing this as a hobby, but can you hack it as a business? Remember Sarah earlier, the college student who doubles as a part-time floral designer? She advises and says, "Don't overthink it. Start by arranging flowers for a friend's intimate event or offering your services at cost." Your first move might feel small, but it's a leap toward growth.
Sarah mentions something important: the benefit of doing some pro-bono work at very discounted rates. Mind you, pro-bono is only the cost of the labor. The client should pay for all material costs upfront, if possible, although usually, you might need to send an invoice later and foot the initial costs. Also, pro-bono is only for one or a minimal number of projects. You should get paid your dues fully.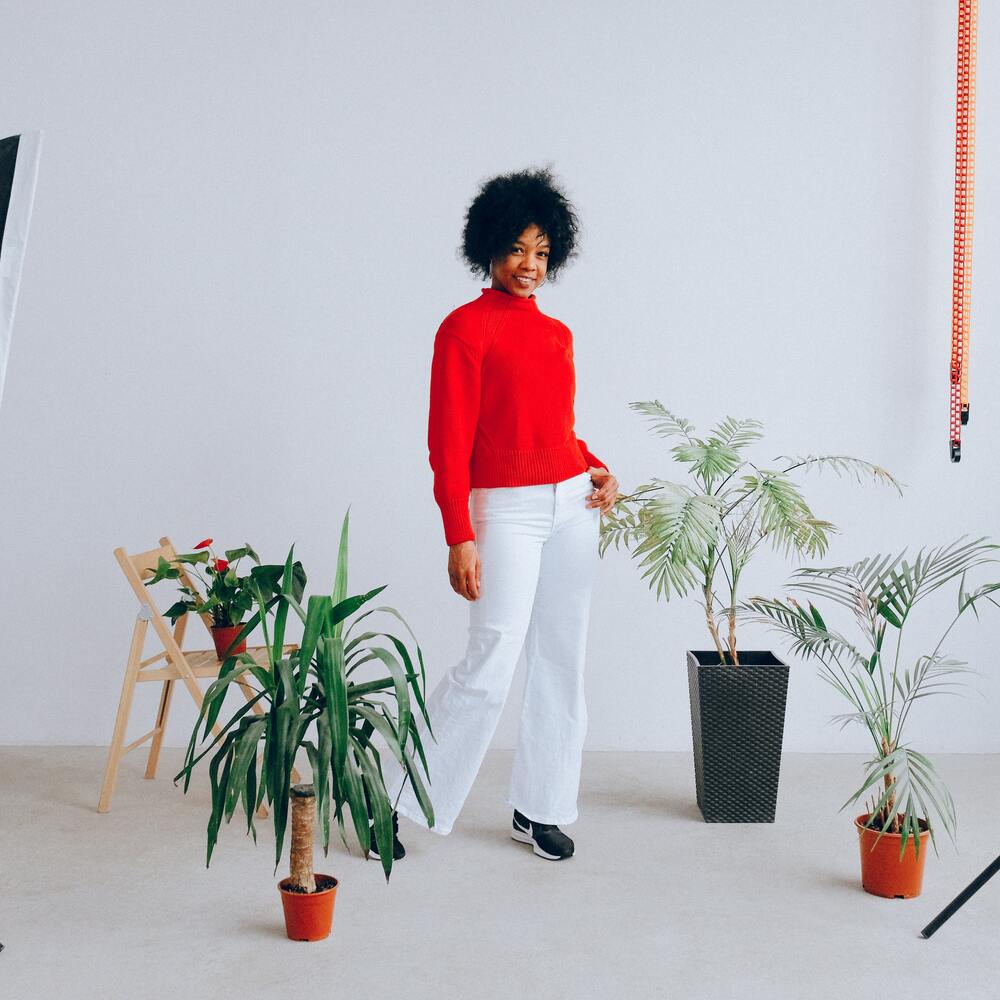 Set Aside a Budget
Ultimately, any business will require some input in terms of costs invested. This varies on the nature of the project and its scope. However, you might need to invest some money to cover the first project. You can then reinvest the profits from this venture and grow your business.
Start small and gradually scale up as you gain experience. These funds will prove invaluable in acquiring tools, materials, and flowers to enhance your craft. And remember, your talent and creativity are what sells you; perfect that, and the work will keep coming.
Hone Your Design Practice
Like any craft, floral design requires nurturing and improving with time. Becoming a sought-after floral designer involves continuous improvement.
Enroll in online courses, attend workshops, or volunteer with established florists. As Lisa, another anonymous florist, emphasizes, "Education is the key to growth. It doesn't have to break the bank; plenty of free and low-cost resources are available online." By honing your skills, you'll stand out in a competitive market.
Market Yourself and Capture Your Growth in Color
Floral designs sell themselves due to their visual nature. Therefore, you need to promote yourself on social media like Facebook, Instagram, and Pinterest for your floral design business to flourish.
Beyond boosting your online visibility, social media will allow you to obtain feedback from clients or people who've interacted with your designs. You can get great ideas on color palettes, seasonal trends, themes, etc. Besides, an app like Pinterest allows you to see others' designs and useful information you might have previously lacked. Social media also allows you to network with others in the field, getting a glimpse of their perspectives and what they go through on a daily basis.
If you plan to expand, consider investing in a professional website and a domain name, navigating the world of business licenses and permits. You can also just create a blog and showcase pieces while educating your readers and taking them on your journey.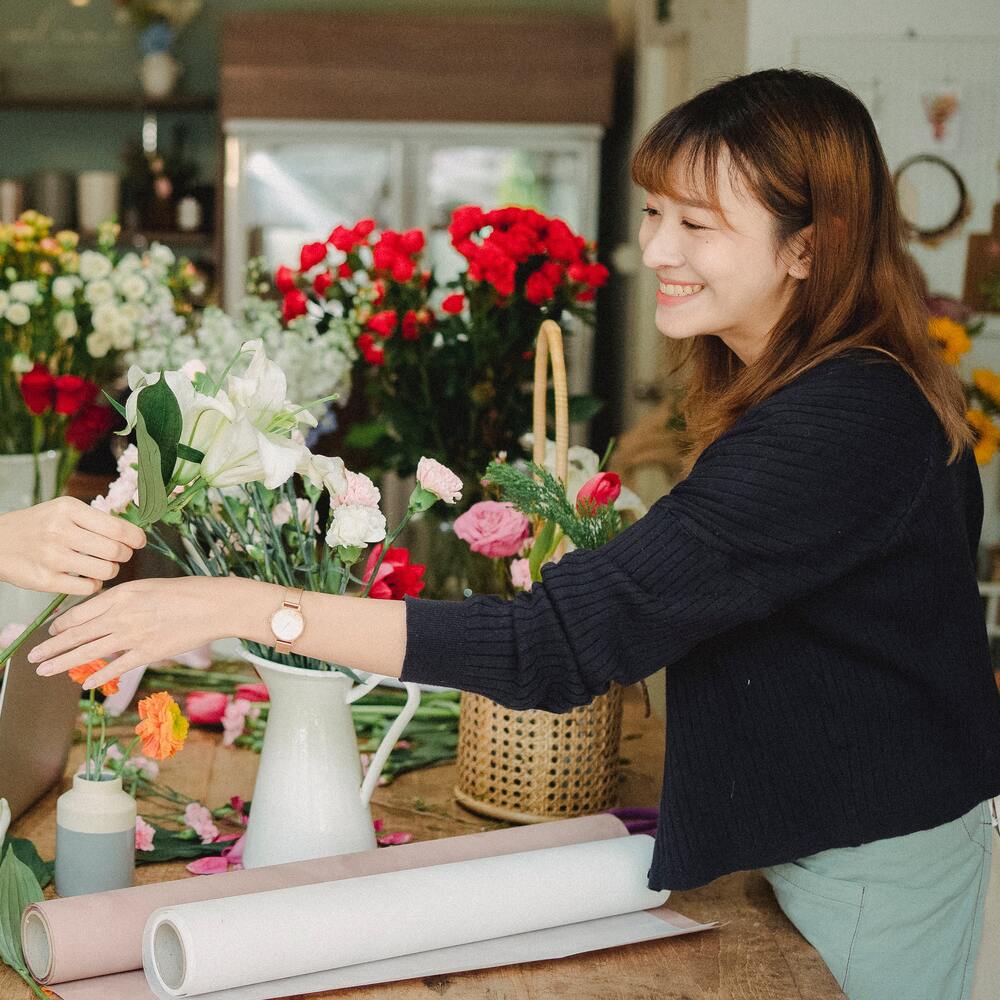 See Potential in Every Celebration
One key to success in the floral side hustle is recognizing opportunities in various celebrations. Our seasoned florist, Lisa, suggests starting with friends and family gatherings: "Birthdays, anniversaries, and holidays are excellent occasions to showcase your skills." Volunteering to create arrangements for these events builds a solid foundation and expands your portfolio.
Word-of-mouth recommendations are essential to the floral business, just as they are for essay writing services. Most customers who are happy with your work will gladly recommend you to family and friends if you meet their expectations or provide impeccable service.
You Too Can Craft a Blooming Future in the Floral Business
Your journey into the floral side hustle combines artistry, dedication, and business acumen. Take your time to nurture your brand, refine your style, and slowly transition into a full-time floral career if that's your dream.
By applying insights from seasoned floral experts, you're poised to craft a blooming future where your passion becomes your livelihood, and your arrangements bring joy to countless celebrations.