Just like girls, boys also deserve to be shown loads of love through a unique blue-flowered bouquet starring some of the world's most beautiful flower varieties. The versatility of flowers lets floral designers arrange, sort, and create any type of bouquet featuring blue blooms, and for this reason, here are seven types of blue flower varieties, plus two types of foliage that would put together a stunning, yet unique blue floral bouquet for boys. Show the boys some love with blue flowers!
Floral Designers' Top 7 Blue Flowers to Use for a Boys Floral Bouquet
Boys flowers? Of course! The best blue flowers for boys do exist when shades of light blue to darker purplish blues blend. Here are some of the floral designers' best blue blooms to mix together in a blue flower bouquet.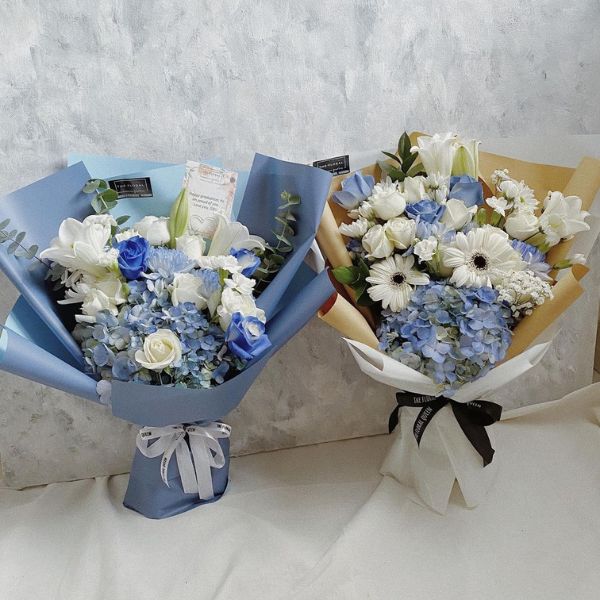 1. Blue Hydrangea
With cloud-like, fluffy petals that come in a variety of colors, it's hard not to love these classic cottage flowers. Along with being beautiful, Hydrangeas also pack interesting meanings and symbolism, and of course, they have a meaning of their own. Besides being one of the most preferred flowers to include in a boy's floral bouquet, blue Hydrangeas are known to portray a heartfelt emotion while expressing thankfulness. Recommended by floral designers, blue Hydrangeas would be a great gift for boys' graduations, birthdays, or special events.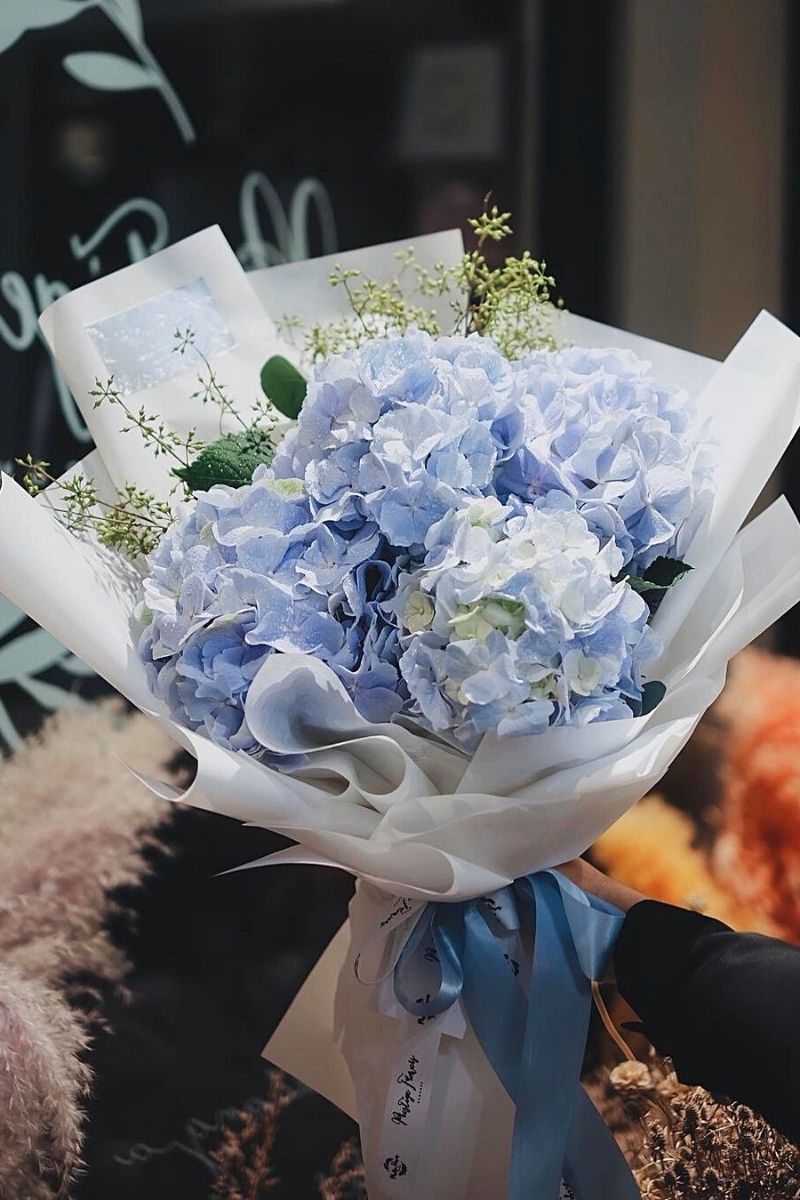 2. Blue Vendela Rose
What to say about roses... they're an all-time favorite and the world loves them! Roses symbolize true love, and passion and are known to be a universal symbol of love. The time to express your deepest love for your beloved boy can certainly be through the gift of blue Vendela roses. Now that graduations are coming in strong, it may also be time to step up your blue flower game and start with a bouquet full of blue-tinted roses. This option is also one of the best blue flowers for boys to enjoy!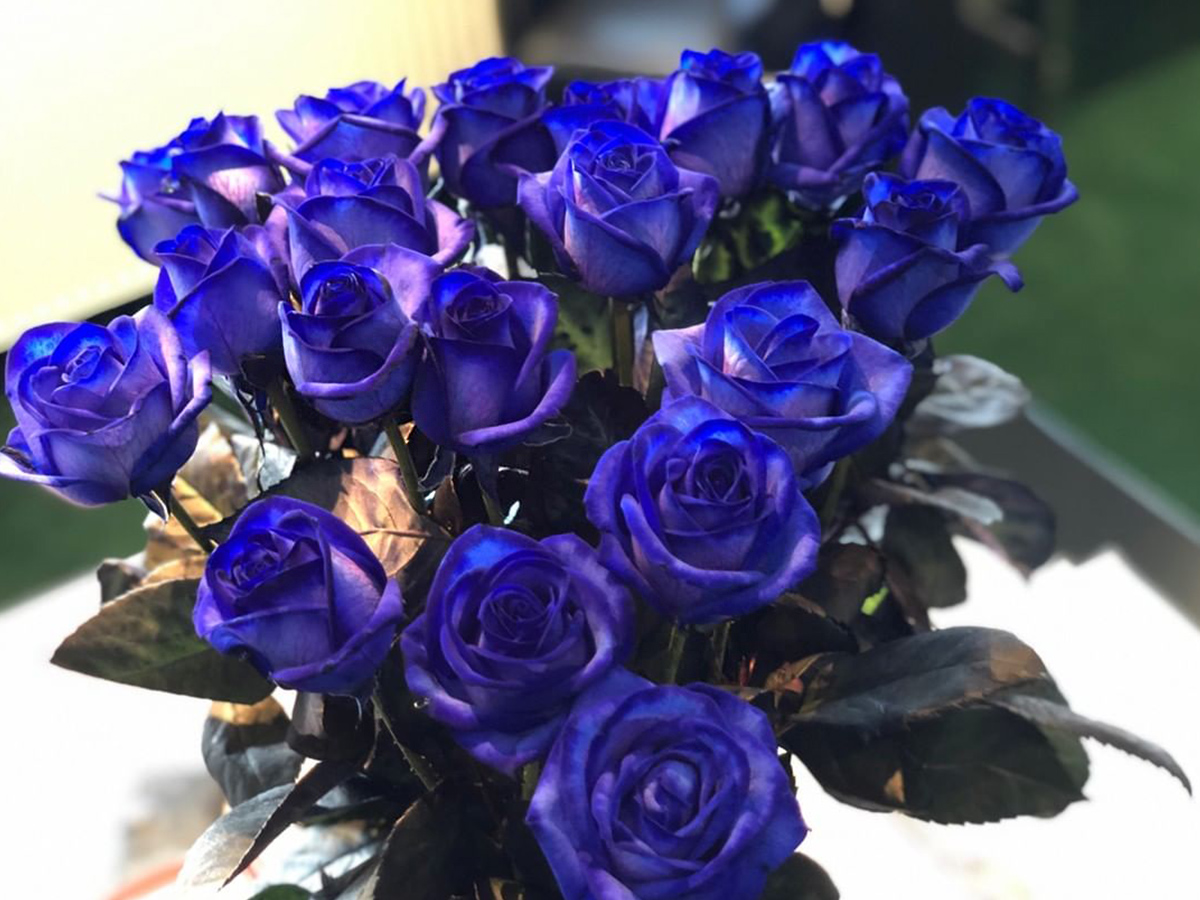 3. Blue Vanda (
Vanda Coerulea)
Ahhhh, needless to say, one of our all-time favorites awards goes to the blue vanda orchid without a doubt. This is certainly one of the best blue flowers to include in a boy's floral bouquet as said by floral designers. Can you guess why? Their exquisite blue color with light shades of dark purple, make this stunning variety a floral designer's favorite to include in a boy's blue floral bouquet.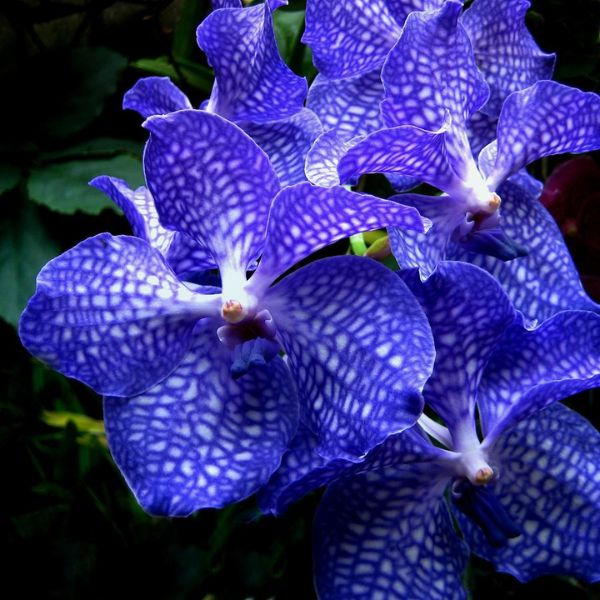 4. Blue Delphinium
Another variety that classifies into the best blue flowers for boys is definitely the gorgeous blue Delphinium. It is with no doubt that these blooms bring unrivaled height and color to summer gardens with their showy spikes of vibrant flowers. The most common colors are shades of blue with an interesting hue of purple. However, not only do they belong in summer gardens, but also belong to any blue flower bouquet for boys!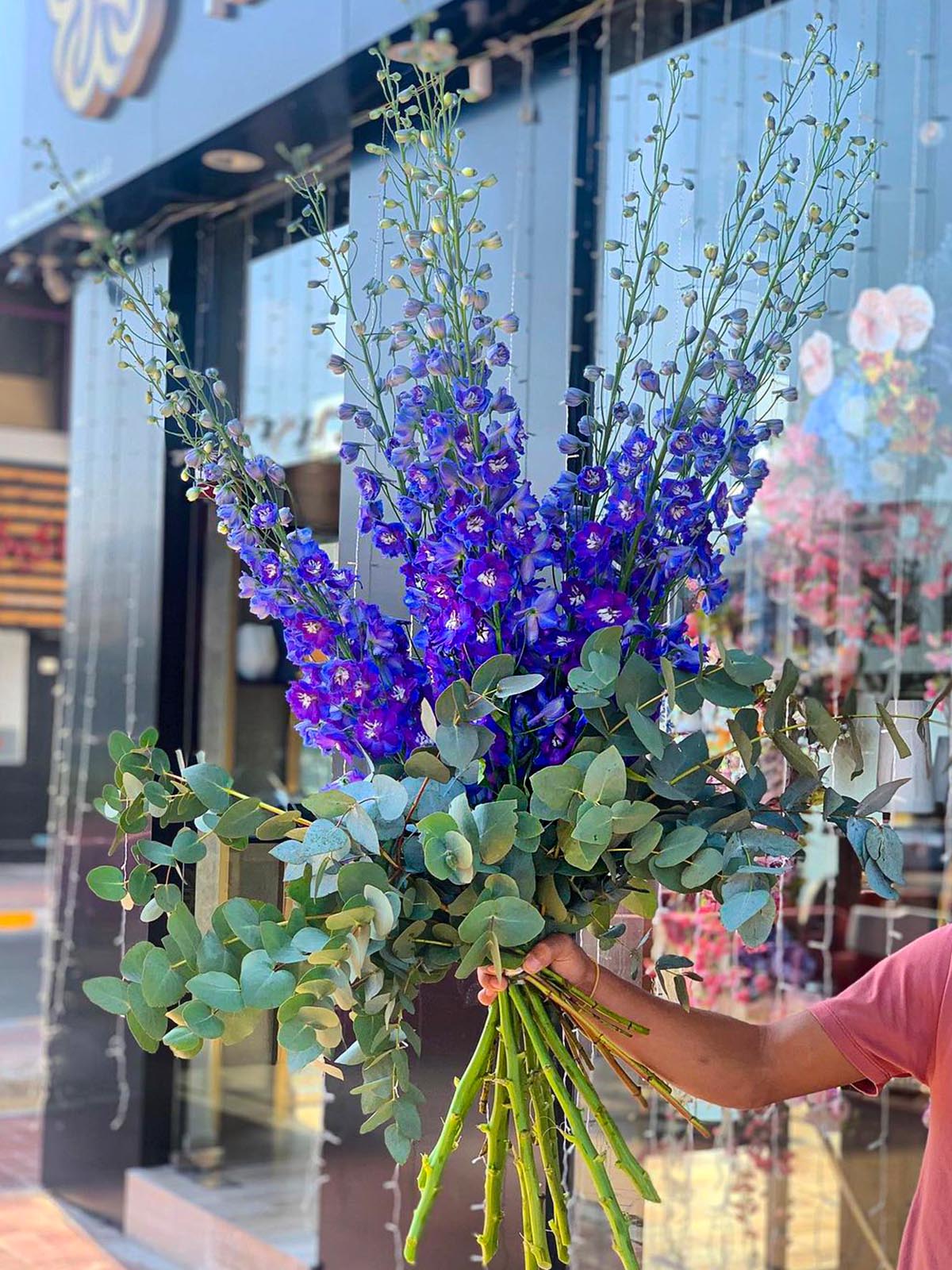 5. Blue Cap Sea Holly (Eryngium Planum Blue Cap)
With their thistle-like vibrant blue flower heads, Sea Holly is a favorite for all the boys out there who are great fans of blue. You can dive deep into the blue with this flower's ocean-like colors, ranging from electric blue shades, all the way to darker, deeper hues of blue. Best news? They are a star, yet heart-shaped flower that will make the perfect addition to any blue-flowered bouquet for boys.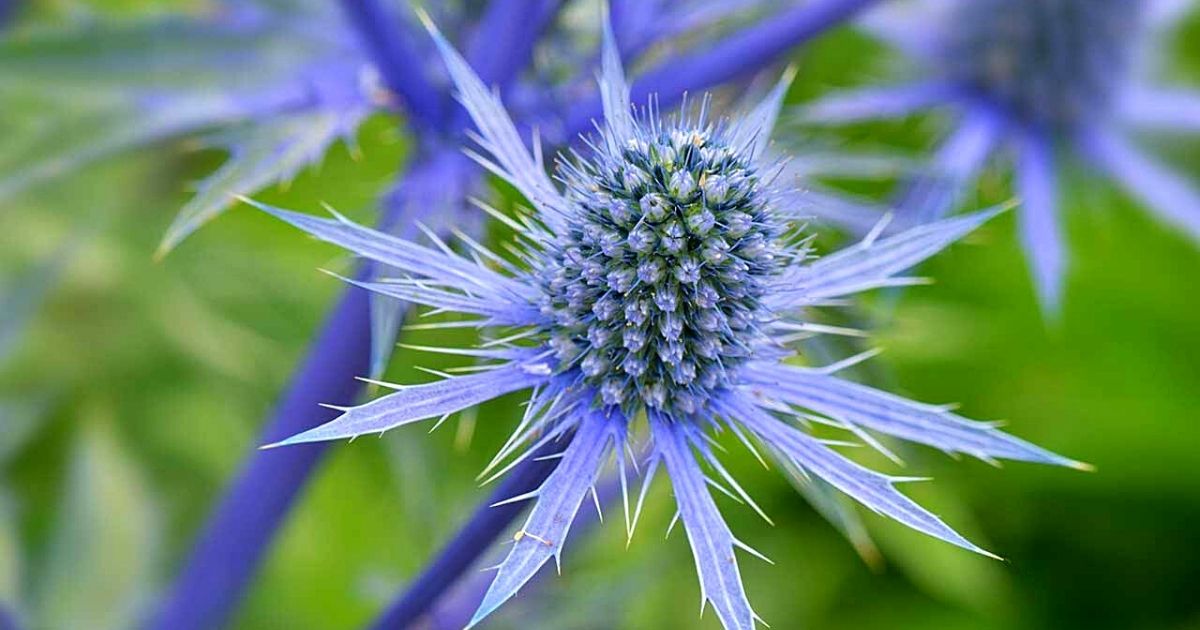 6. Forget-me-not (Myosotis Sylvatica)
Continuing with the floral designer's favorite blue flowers for a boy's floral bouquet, forget-me-not is a must! These tiny little baby blue-colored flowers symbolize true love and respect. When you give someone these tiny blooms, it represents a promise that you will always remember them and will keep them in your thoughts, the perfect way to remind boys how deserving they are of a gorgeous bouquet, right? They are also considered a symbol of fidelity and faithfulness!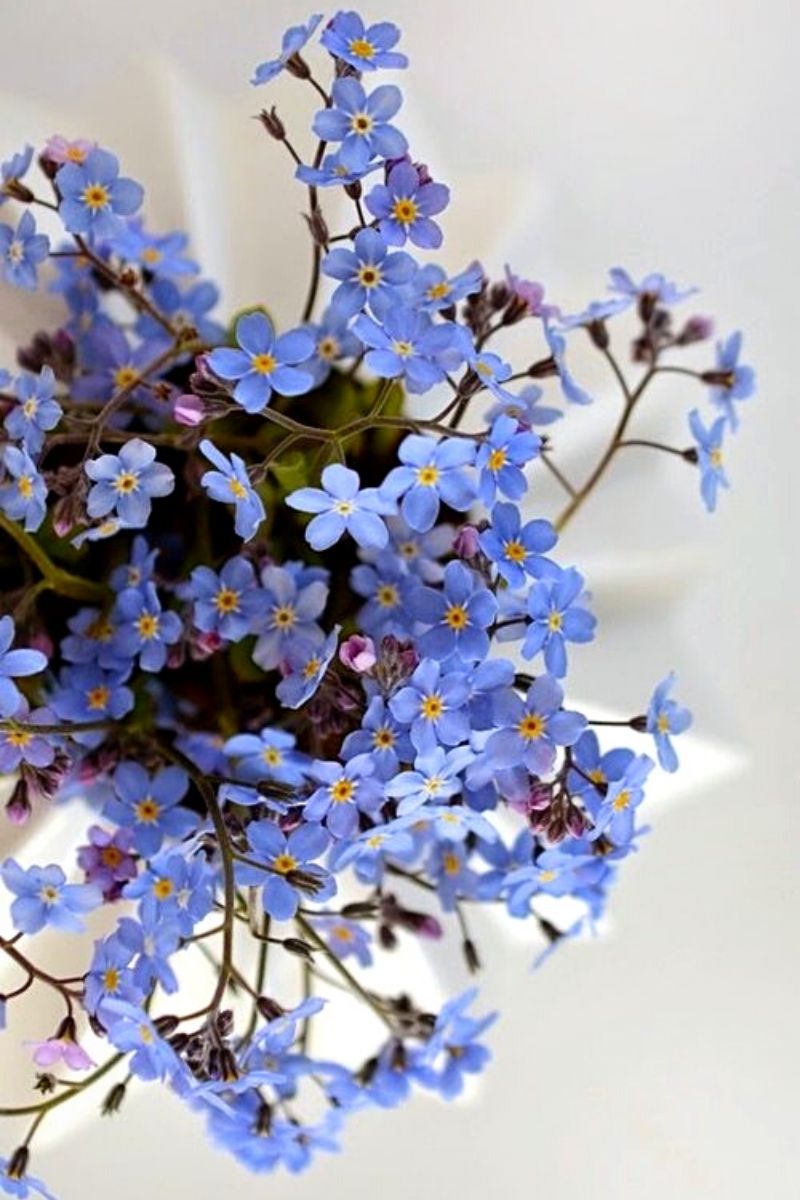 7. Cornflower (Centaurea Cyanus)
Representing positive hope for the future, the Cornflower is a humble reminder of nature's simple beauty and the fullness of life's cycle. Its popping, spiky-looking petals make it an essential addition to any floral bouquet featuring blue flowers for boys. Can you choose your blue favorite? For designers, working with all of these striking blue options permits their creativity and innovation to soar at the moment of creating blue bouquets for boys.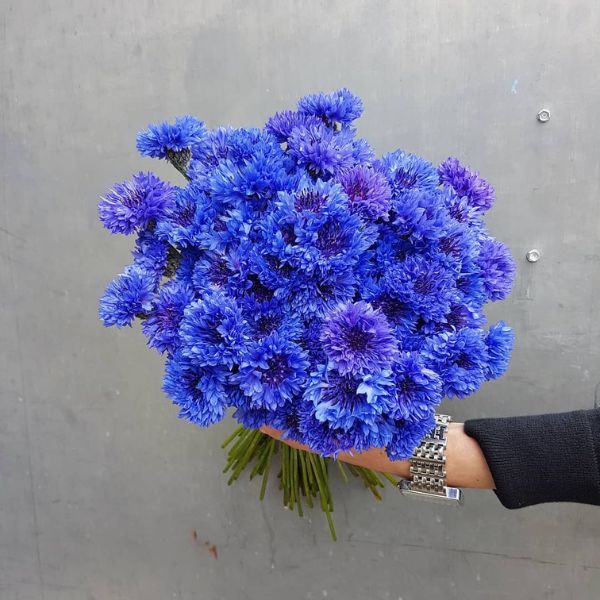 Foliage That Mix Well in Blue Flower Bouquets for Boys
A bouquet is seldomly complete without some cut greens in it. Also for boys' bouquets, there are some wonderful foliages to pick from.

1. Eucalyptus
For any blue-flowered boy bouquet, considering a beautiful eucalyptus option is a must. Floral designers recommend adding a touch of Eucalyptus to a blue floral arrangement, given they can feature a touch of the greenery or a big bunch, but either way, the leaves are a lovely addition.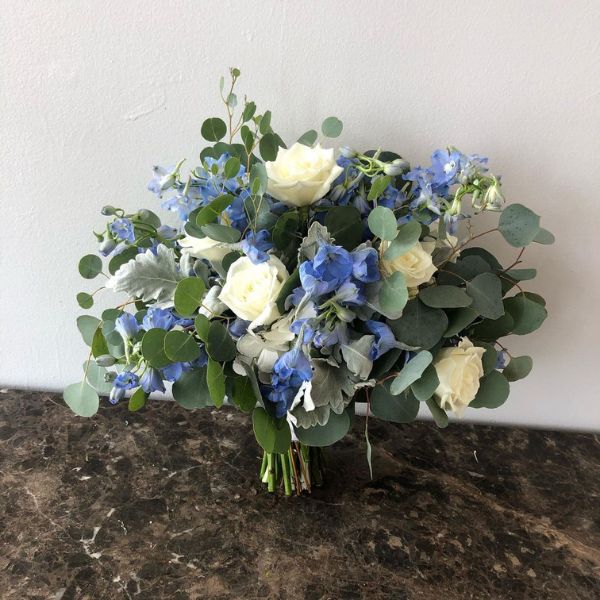 2. Salal Leaf
The prize to yet another great filler for any floral arrangement you're in the midst of creating or even noticing when buying one is Salal leaves. The fresh green leaves in Salal serve as a wonderful decorative filler. Also known as "lemon leaf greenery", it's a great option to combine any type of flowers, plus they have a great vase life! Could it get any better than this?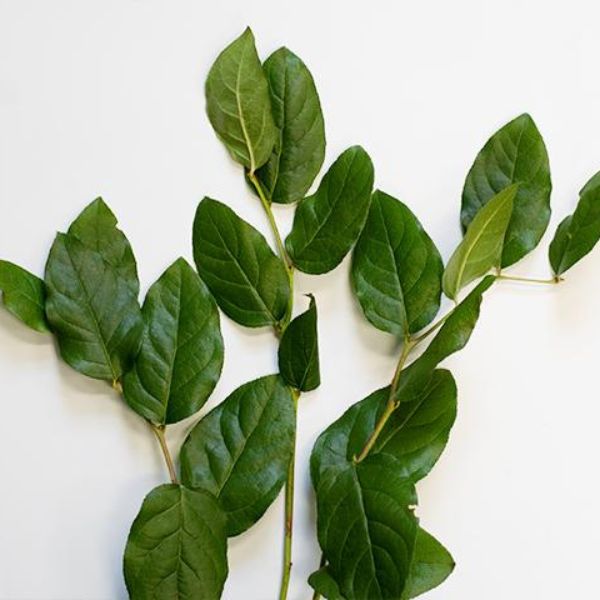 For all the boys out there, blue flowers have got you covered! Everyone out there deserves a unique dose of blooms and certainly, blue flowers are here to add a ton of life, happiness, and radiance to your days!