Flowers and plants on TikTok are totally a thing these days. The social media app TikTok has taken the world by storm. But it's not just teenagers who love this app. With a hashtag like #flowertok, it is also very much a place for florists and other professionals from the floral industry.
Flowers and Plants on TikTok: The Blooming Trend You Cannot Ignore!
If you thought TikTok was only about dance challenges and pranks, prepare to be amazed. A surprising, yet utterly delightful trend has blossomed on the platform - Flowers and Plants. Let's delve into the verdant world of TikTok and #FlowerTok, the hashtag that is transforming ordinary flower enthusiasts into TikTok celebrities overnight!
The global lockdown that took place amidst the pandemic resulted in people seeking solace in their homes. Many turned towards indoor plants, gardening, and floral arrangement as sources of serenity. TikTok became a platform for sharing their green exploits, resulting in the birth of #FlowerTok.
Despite its modest beginnings, #FlowerTok started thriving quickly. Users began sharing content ranging from simple care tips to elaborate botanical DIYs, and even hilarious floral mishaps. As the followers grew, so did the variety of content, captivating a larger audience and feeding the bloom of this trend.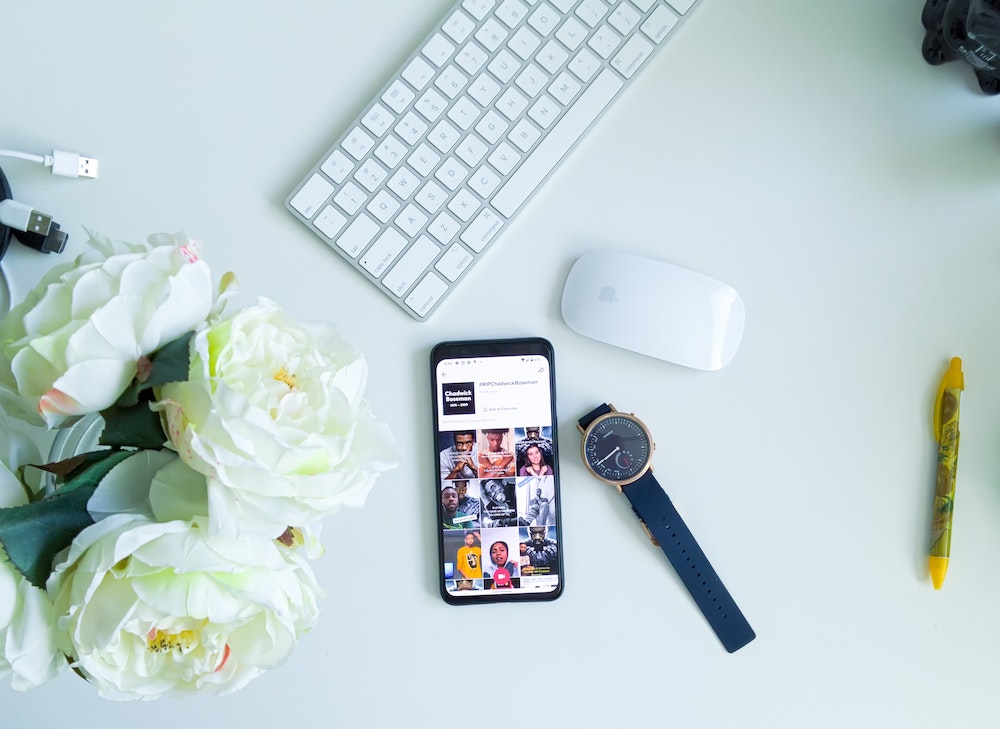 One Billion Monthly Users
TikTok consists of 15-second to 3-minute recorded videos. You can cleverly edit your videos in the app and integrate them with other major social media platforms. While the largest audience on TikTok is users between the ages of 16 and 24, the app has continually evolved over the last three years. Because TikTok perfectly lends itself to brands to engage with their (potential) customers, it is a great and creative way to reach new markets. If your brand's target audience includes anyone between 13 and 60 years old, you should be on TikTok right now.
Yes! There is even a special flower dance on TikTok with the hashtag #jisooflower, initiated by the popular Korean singer Kim Ji-soo. Got a minute?:
More Than Gen Z Dancing Videos
You may be a bit hesitant to download the app because of the millions of dance challenges and influencer videos you see reaching other media platforms but TikTok is so much more than Gen Z teens twerking to the latest hits. So how do flowers and plants fit into it? A great example is Romanian floral designer Alina Neacsa from Flori Cu Fitze who has steadily been building her audience on the social platform by showcasing her work, sharing her expertise, and taking her followers on personal journeys, cleverly combining business with personal aspects. Check Alina's TikTok collection.
Why People Love #FlowerTok
The sense of community is a significant factor contributing to the popularity of these trends. With every shared success story or even a failure, users find a group of like-minded individuals offering support, advice, and appreciation. This sense of belonging has been instrumental in fostering the love for #FlowerTok.
The unexpected twist of fun and entertainment this trend offers is a major draw. Who knew watching a time-lapse of a flower blooming could be so entertaining? The creativity and humor infused into these short videos make the learning process enjoyable, reinforcing the love for these trends.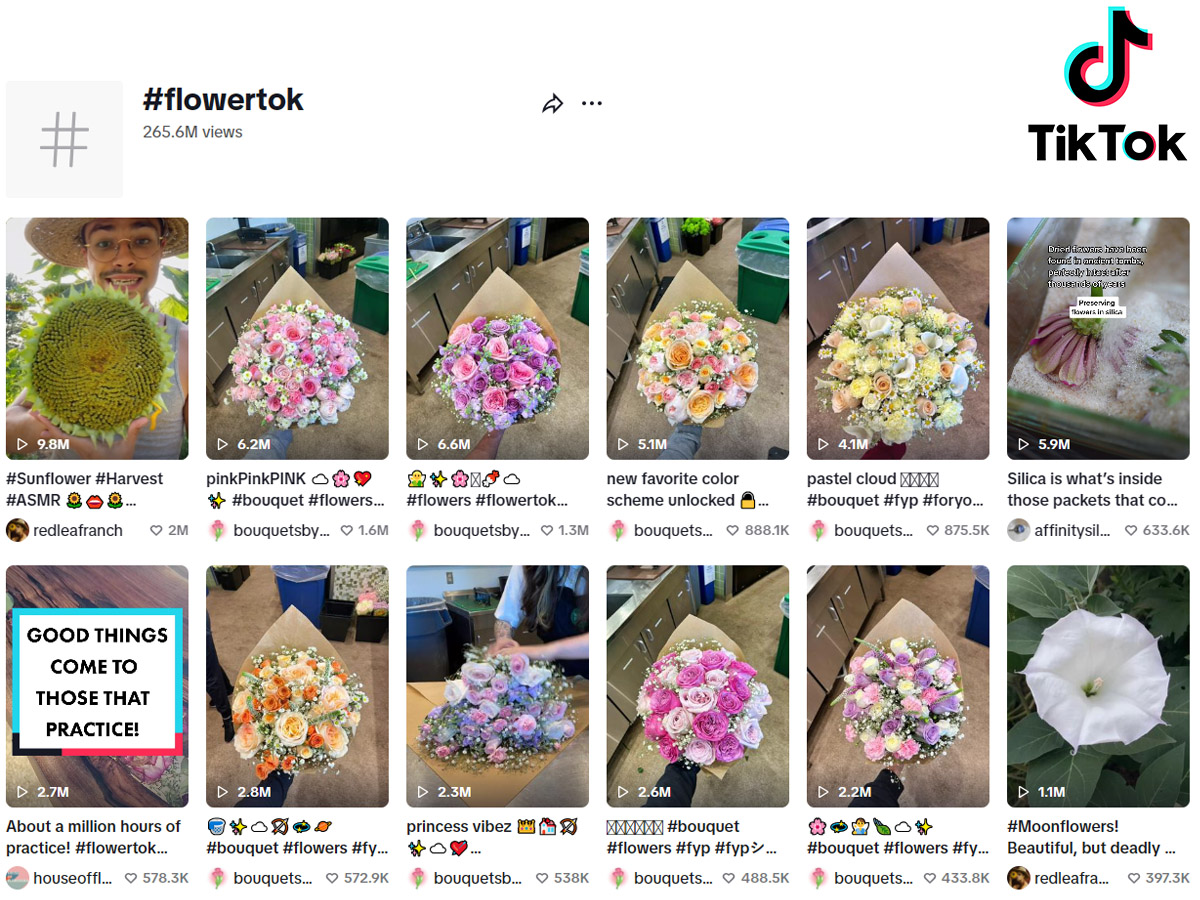 So, there you have it. The world of #FlowerTok is in full bloom. This floral trend on TikTok is more than just a fad – it's a testament to our inherent connection with nature and the simple joys it brings into our lives. Next time you're scrolling through TikTok, remember to check out these hashtags. You might just find yourself captivated by the simple, yet profound joy of flowers.
Bring Your Flowers and Plants to TikTok
Are you ready to dive into the world of TikTok? Simply start by creating an account, follow your favorite industry professionals and friends, and continue to explore hashtags. Great hashtags to start with are #planttok, #flowertok, #florist, and of course, #thursdtok!
Header image of Kim Ji-soo by Saeyul!