All over the world, giant floral hearts are emerging with a clear message: love, not war. Joint forces contributed to floral hearts in dozens of cities such as Berlin, Vienna, Paris, Zürich, London, Amsterdam, Tokyo, Medellín, Quito, Toronto, New York, and Miami. A message by floriculture worldwide, on 12th of March.
#LoveNotWar
#LoveNotWar is a global action that took place at the same moment across 40 cities around the world! Floriculture has beautiful products with powerful symbolism that speak an international language of love and friendship, of gratitude and support, offering comfort, and most of all, hope.
This is the reason several horticultural partners teamed up with Blachère Illumination to use the heart symbol to bring the powerful message to dozens of cities in Europe and beyond: #LoveNotWar.
The message consists of a giant heart decorated with fresh flowers with the message #LoveNotWar. With the powerful symbol of these hearts, floriculture hopes to share the love across the globe. A true manifest for Peace... Anyone can join and share this floral message on social media using the universal hashtag #LoveNotWar.

All You Need Is Love
In 22 countries across the globe, big hearts popped up and the Beatles song "All You Need Is Love" was played to connect people, to bring them together.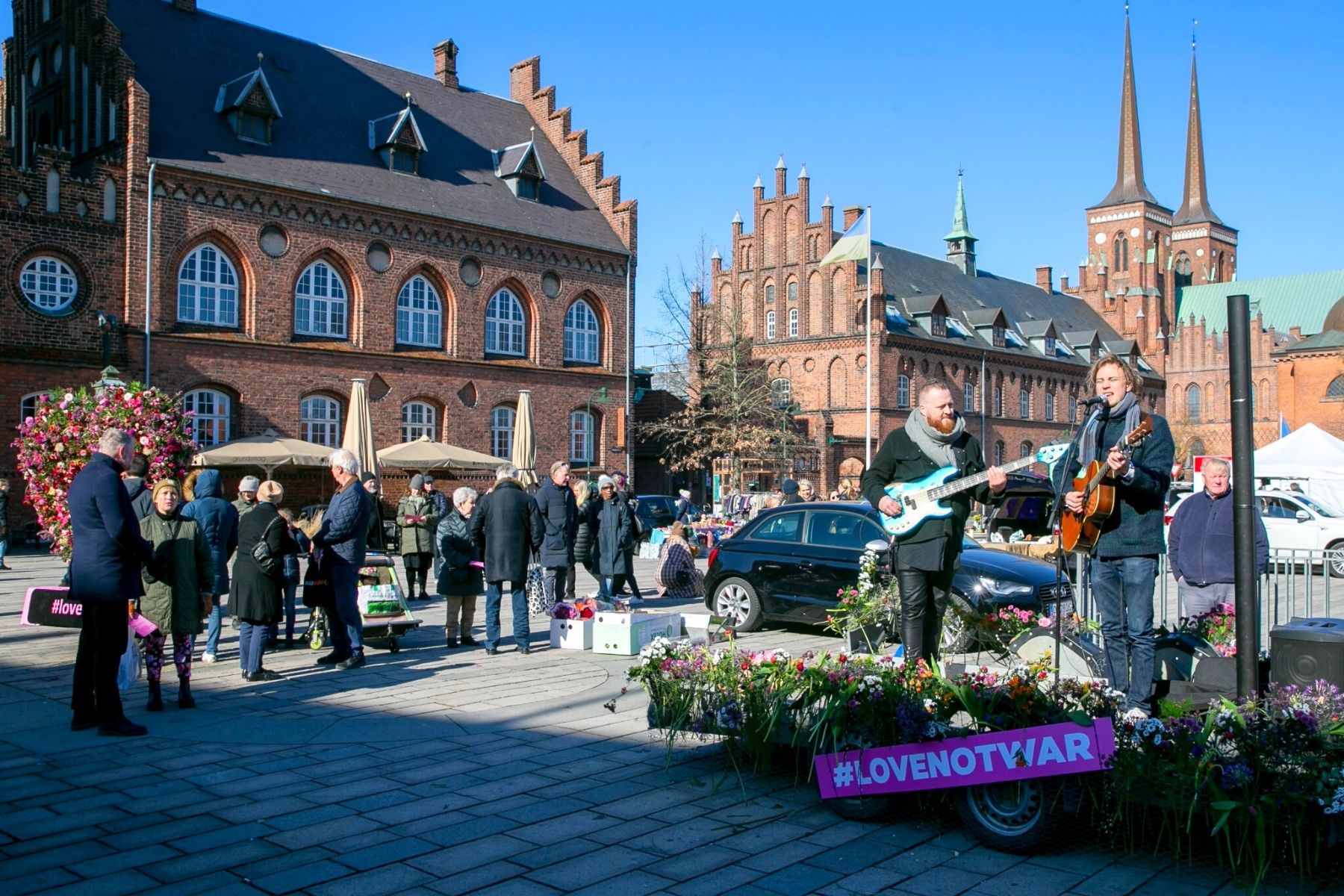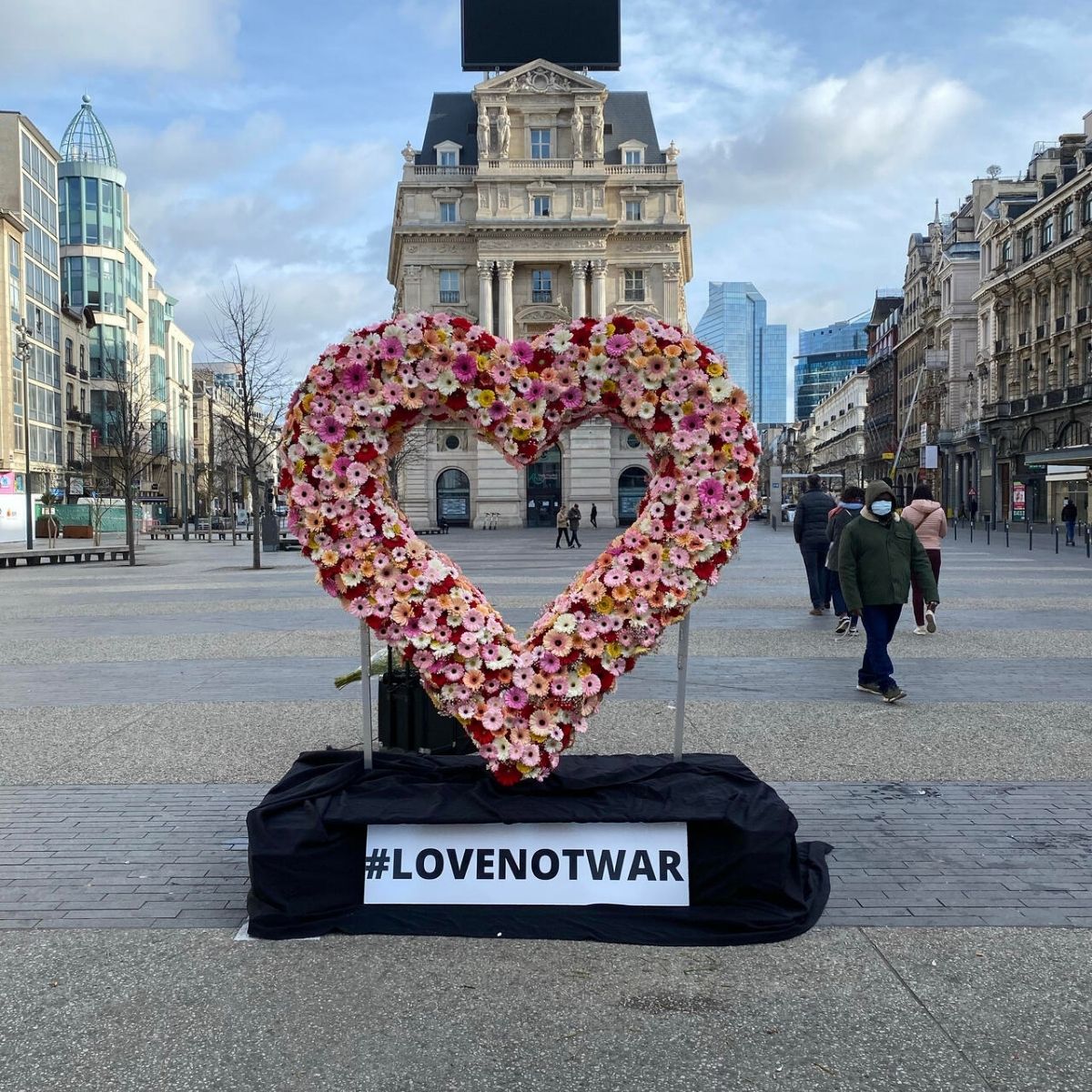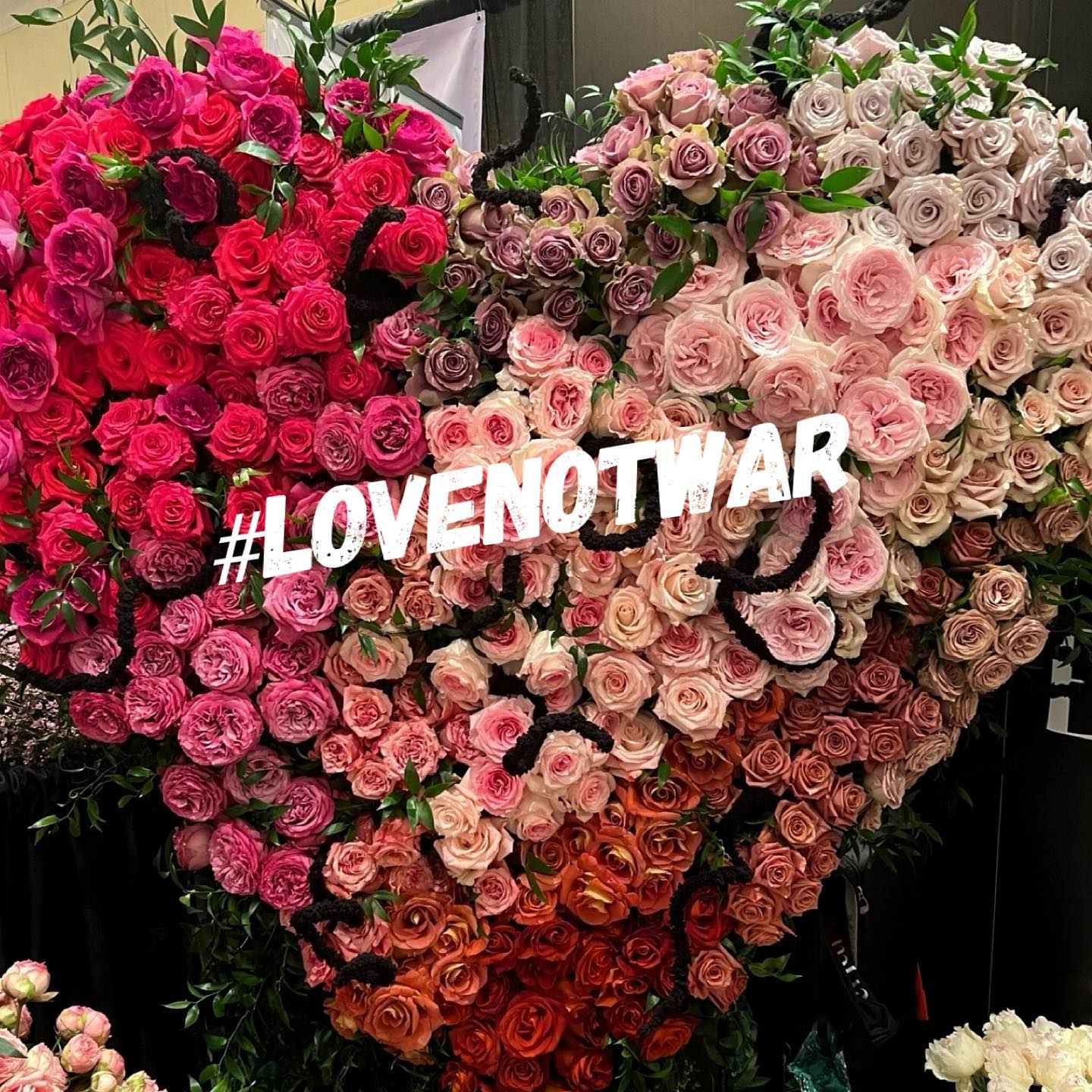 This heart was created by Rosas Del Corazon at WFFSA trade show. It's made of fresh roses representing a powerful universal symbol, speaking the international language of love and friendship, support, gratitude, comfort, and hope.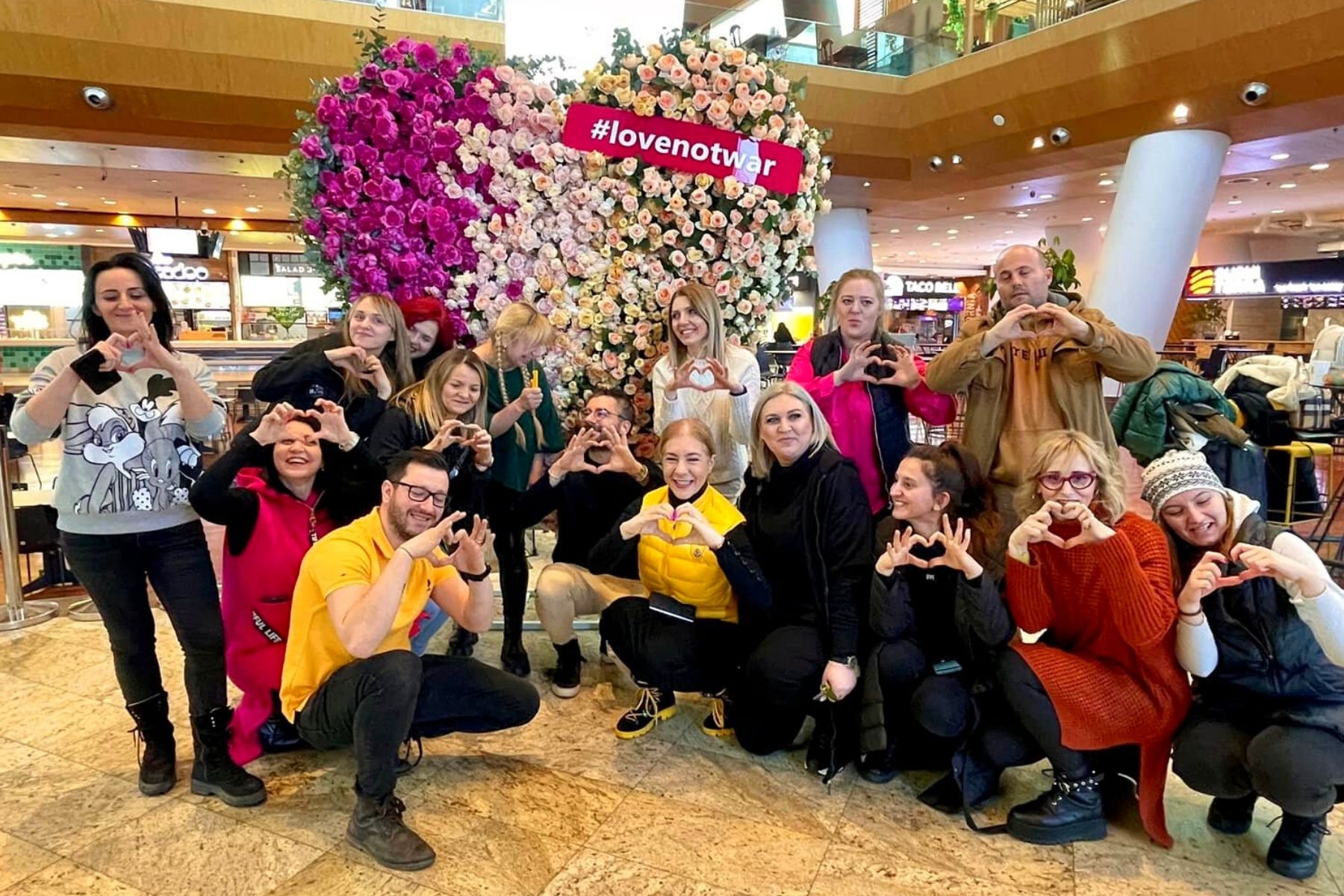 Alina Neacsa with a huge team to work with these garden roses from Tambuzi to share the message of #lovenotwar.
A Worldwide Message
What a powerful message from growers, florists, designers, suppliers, and wholesalers: "Spread the love of flowers all over the world."